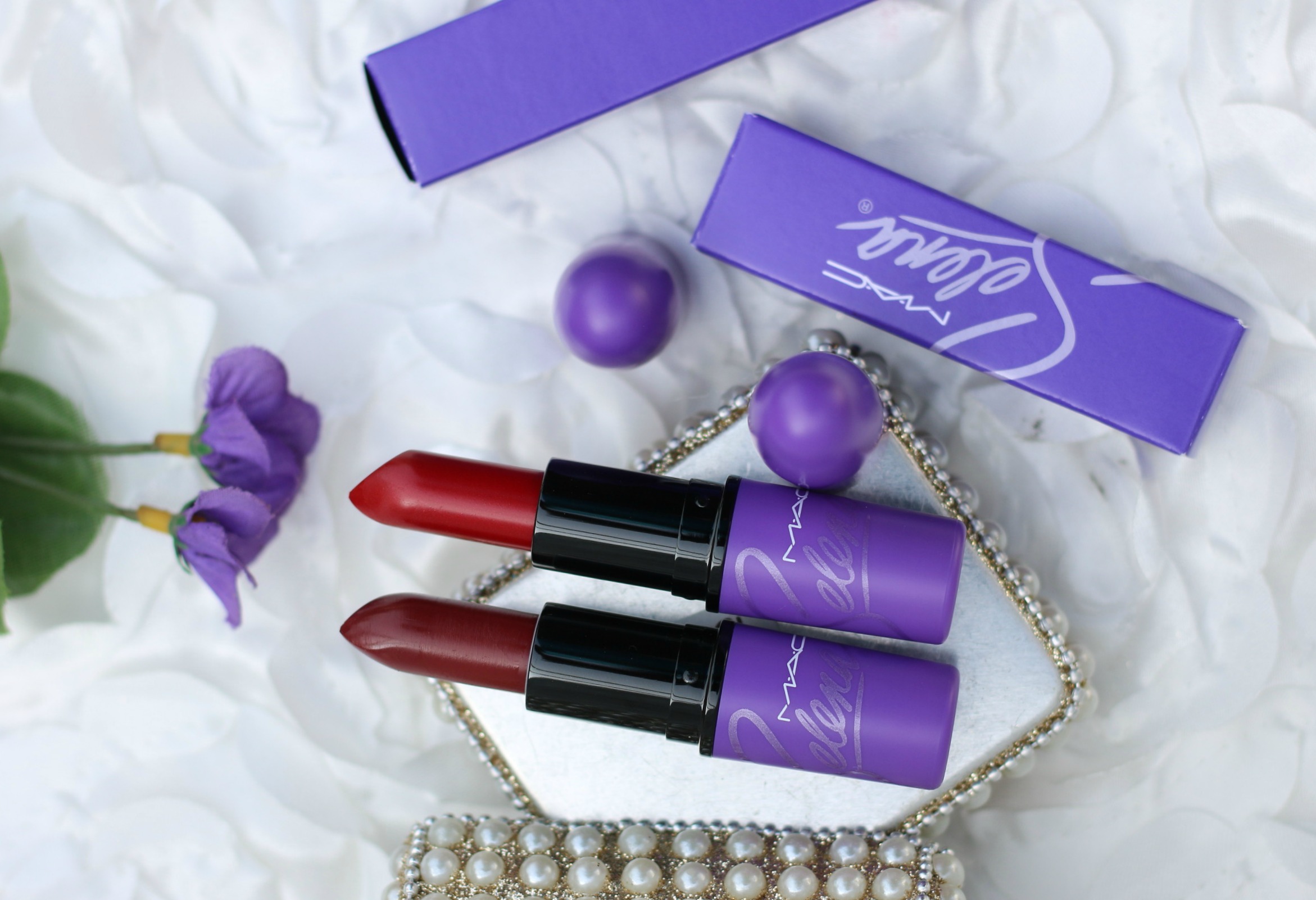 For Fall 2016, MAC launched this amazing color makeup collection inspired by Mexican-American singer Selena Quintanilla. MAC x Selena collection is a new bright and bold line-up by M.A.C Cosmetics, which pays homage to Selena Quintanilla, an American singer, songwriter, actress and fashion designer that left a rich heritage to the world even though she passed away at a very young age. Selena Quintanilla was a Grammy award-winning recording artist and singer from Texas who died from a gunshot wound in 1995. Her contributions to music and fashion made her one of the most celebrated Mexican-American entertainers of the late 20th century.
Curated by Selena's sister's Suzette, The collection has mono eyeshadows, lipsticks, mascara, eyeliner and face products. Products from this collection look gorgeous with the lovely purple color (Selena's favorite color) packaging.This collection includes three new shades of lipstick (USD $18 each), five new eyeshadows ($17 each); a new blush duo ($29); a new gloss ($17); and three re-promoted items from the MAC permanent line (USD $18 Opulash Mascara, USD $21 Boot Black Liquid Eye Liner and the USD $35 129SH Powder/Blush Brush).
I was one of those lucky girls who got early access to the collection in an exclusive pre-sale on September 28 being a MAC Devoted Member (MAC's version of Sephora VIB). This collection got sold out on MAC websites and was re launched last week or so. If you are lucky- You'll be able to find some products from this collection.
Well, In today's post – I am swatching 2 lipsticks from this collection : Dreaming of You & Como La Flor