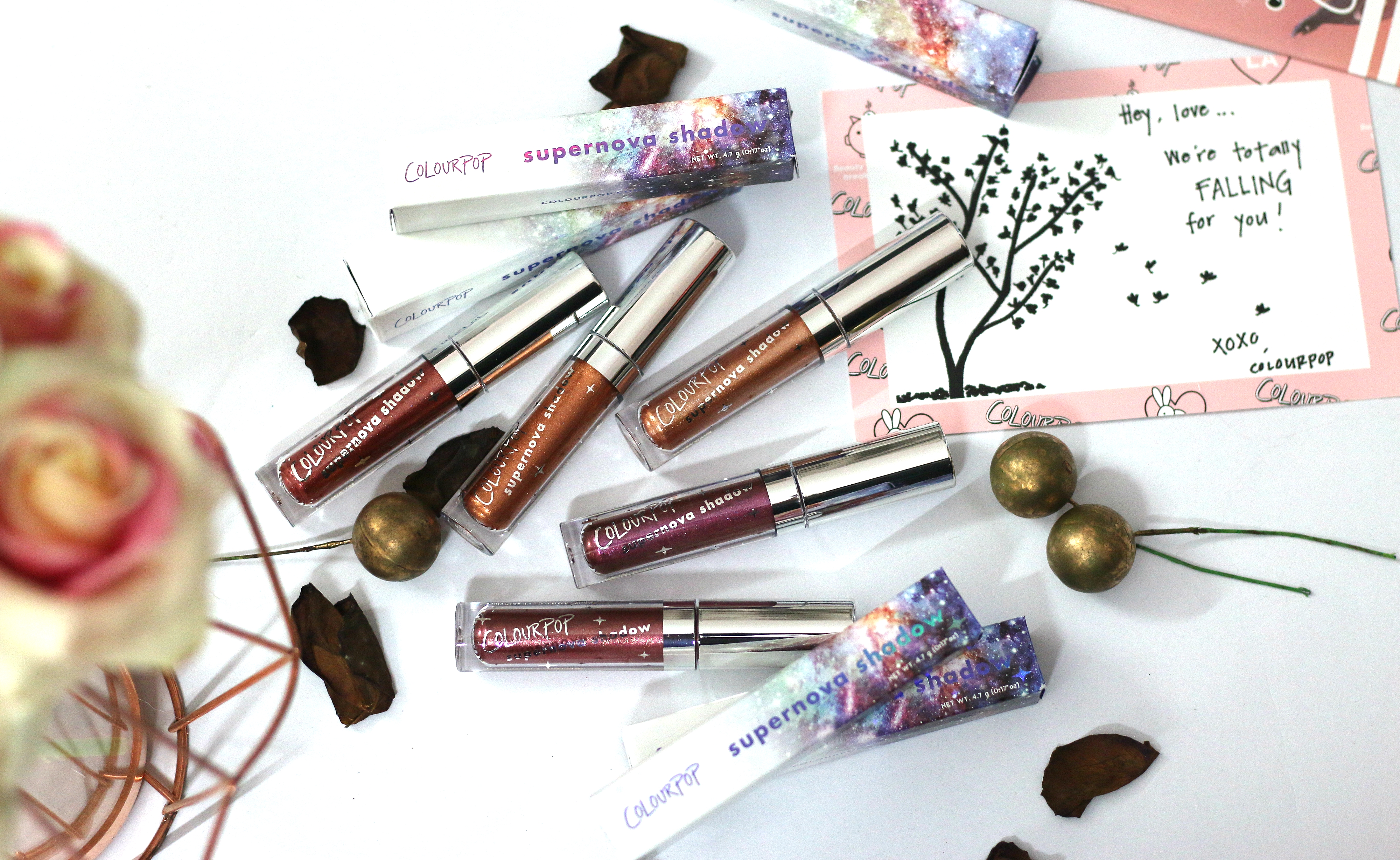 My favorite season of the entire year is right here – December – Here you come…. With amazing deals and offers; As always makeup brands are killing it with the new launches. Through my Christmas series posts, I am trying to bring as many reviews and swatches as possible from various brands. In the coming days – I will post collective swatch posts and at the end of every week – A git guide will be up too. Gift guide goes like this – Skincare Edit, Makeup Edit and Fragrance Edit. I will include both UK, Indian and US brands to make it easier to choose the best gift choices.
I love wearing eyeshadows and anything glittery or with a metallic base immediately catches my attention. Stila metallic eye shadows are always in my wishlist. But the price tag opposes me to order them.. Well, time to rejoice – You get these COLOURPOP SUPERNOVA SHADOWS for a fraction of stila's price.
Colourpop Supernova Shadows are ultra-glittery shadows with a metallic base, are extremely long-wearing, and can be used as a base, alone, or as a topper. There are 5 colors to choose from.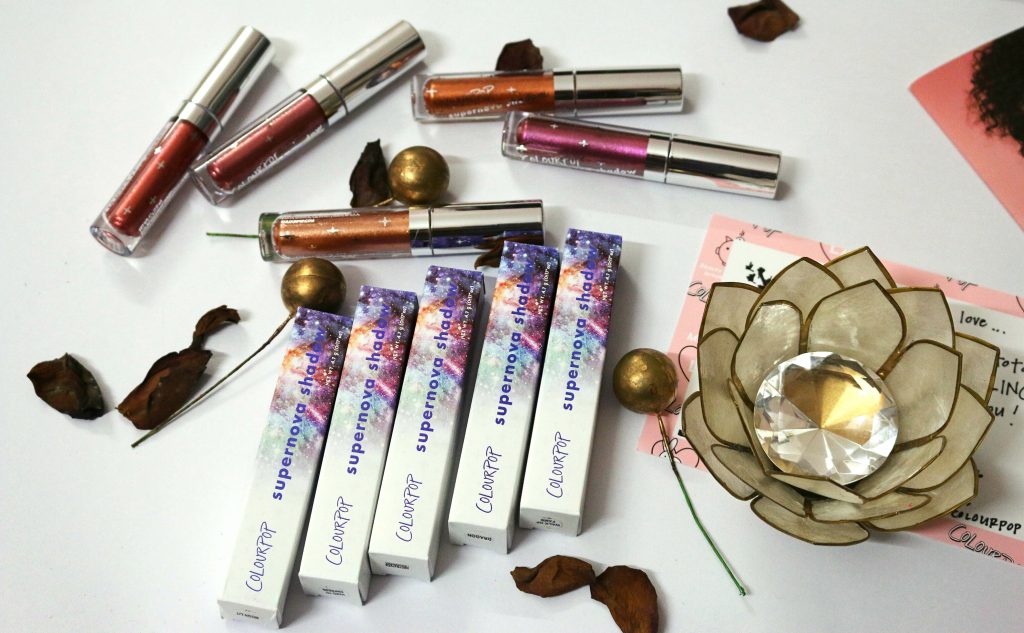 (more…)