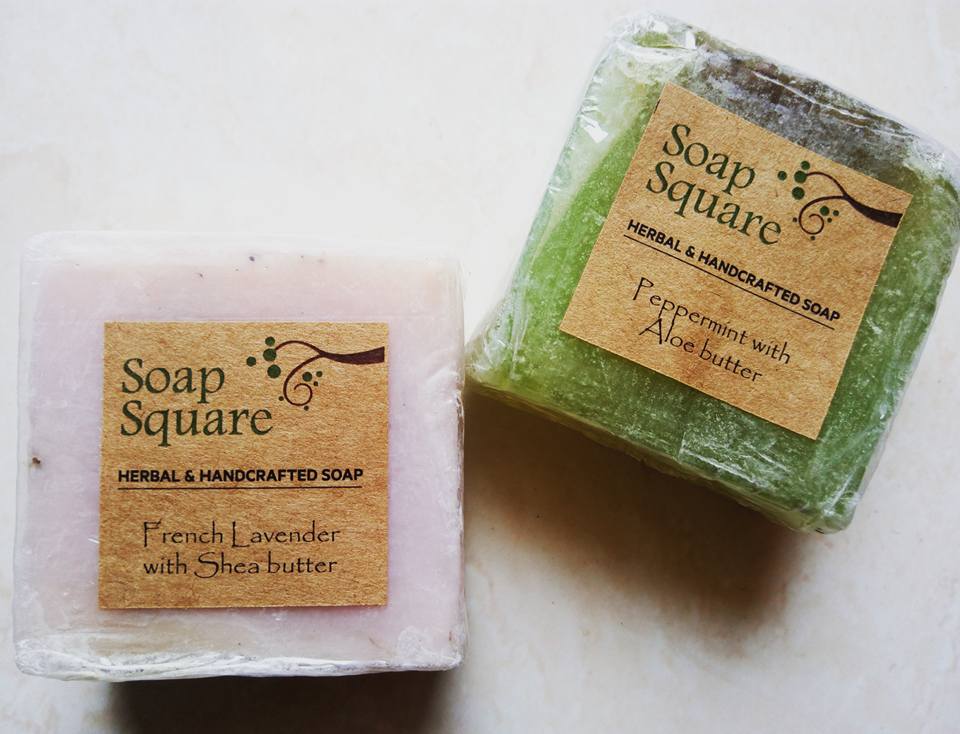 Washing your face with the wrong kind of products can leave your face looking dull, wrinkled and tired. And this includes soap. Most of the soaps cannot be used on face because of the harsh chemicals present in them. While most soaps, that claim to be safe works perfectly well for the rest of your body, it might not suit your sensitive/acne prone skin type. Skin on your face is very delicate and can easily start looking damaged if proper products are not used. Last soap I remember using on my face was Clinique Soap which didn't work for my face and I stopped using it halfway.
Two weeks back I received these handmade goodness from Soap Square. Soap Square is a organic and natural brand which make luxury handcrafted soaps.
Soap Square make the soaps with careful consideration for your skin's needs using essential oils, glycerin and natural ingredients. These vegetarian soaps contain real fruit extracts and no parabens or petrochemicals were used in their production. You can choose from the wide variety of 100% herbal soaps to pamper your skin with!
In this post, I am reviewing 2 of the soaps I received – Peppermint with Aloe butter & French Lavender with Shea butter