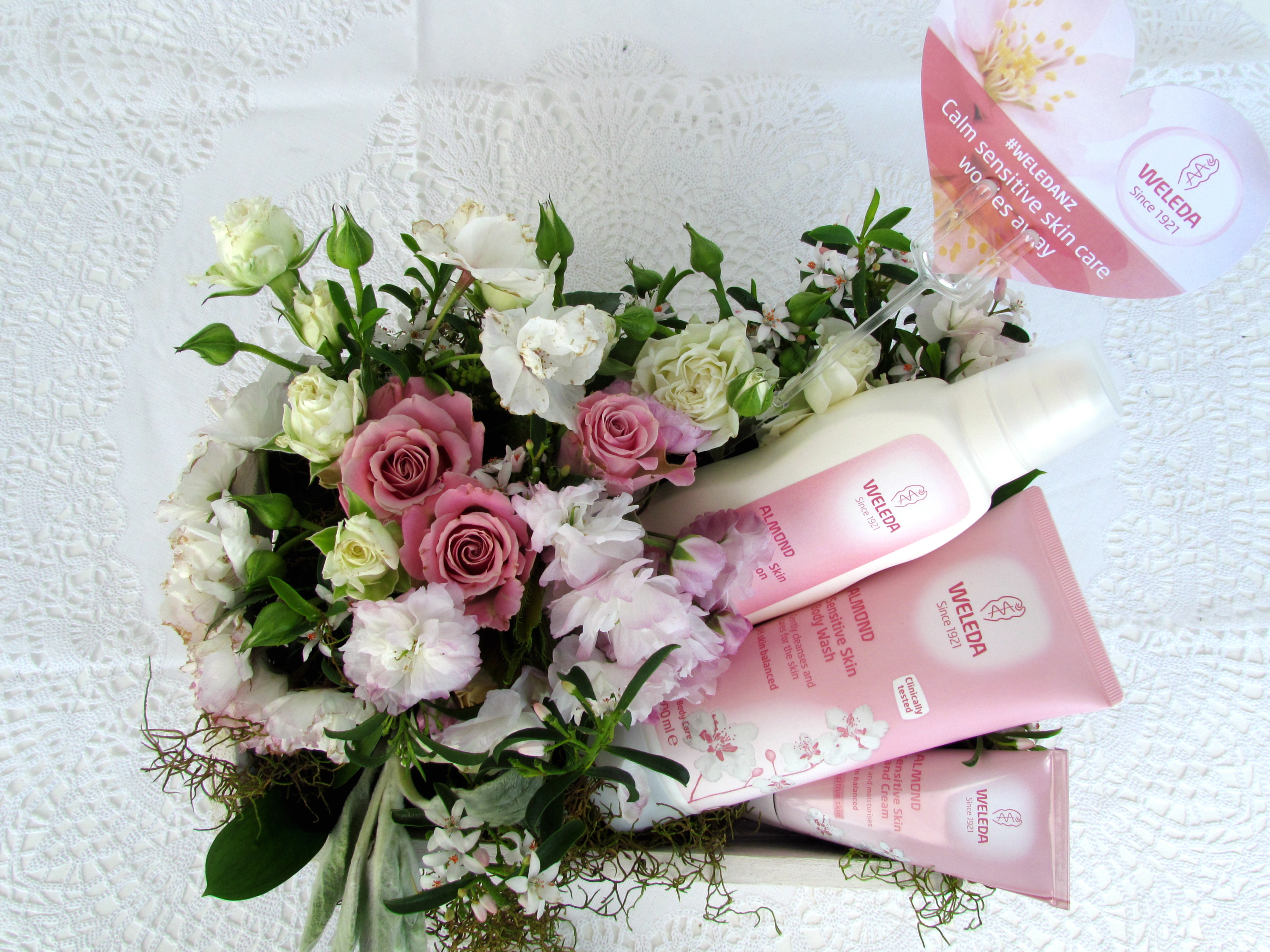 There are many factors that disturb one's skin's healthy balance. day-to-day stress, medications, food intolerances, environmental influences, sun damage, dehydration are some of the many factors and this is an increasing reality worldwide with over 50 per cent of women in developed countries describing their skin type as sensitive.
I was super excited when I received this new almond range to try out. I really love the pink packaging. This post is going to be my first impressions on these products.
Weleda's new Almond Sensitive Skin Body Care range has been specifically designed to calm, soothe and support sensitive, allergy-prone, inflamed and dry skin. Each product is bursting with skin-calming natural ingredients, including the goodness of sweet almond oil – a particularly delicate and mild pure plant oil rich in essential fatty acids. These ingredients work in harmony to boost and restore the skin's natural balance leaving it with long lasting hydration, while the delicate scent of almond essential oil encourages a peaceful state of mind.