I was recently contacted about a brand spanking new website Mallzee thats due to be launched later this year.
it's a webstite for all about creating new experience for shopping online.
Users create their own personalized shopping mall (Mallzee) by picking their favourite brands and stores. Mallzee's fancy software then finds products matching your personal style and showcases them in their Mallzee! currently mallzee has over than 200 brands signed up(urban outfitters, miss selfridge, french connection
and New Look to name a few
) and this is really thoughtful,you can earn money everytime anyone buys from your mallzee! which is a veryvery big deal! check the screenshots here for more information .
You then have the option to 'share' your mall with your friends and everytime someone buys from your mall you earn money based on the sale. Pretty cool right? Definitely takes some of the guit out of shopping!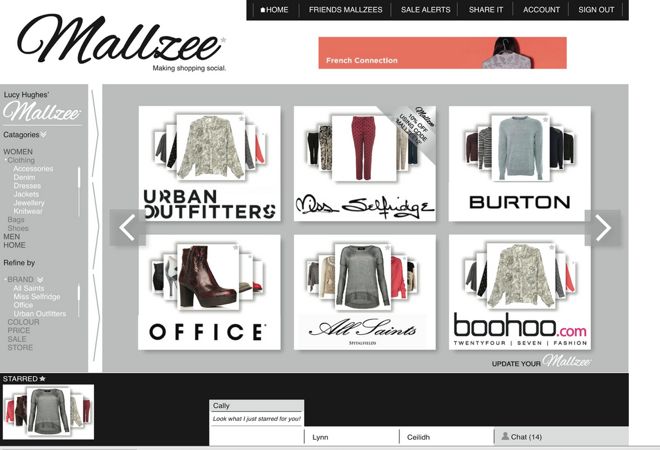 Why am I going to love it?
Its not set to launch until later this year, but already they have
200+ brands
signed up including Urban Outfitters, New Look, Feel Unique and St. Tropez!
So not only can you get exclusive discounts on your favourite stores (fashion and beauty), you can earn money whilst your spending it! Amazing right…….
Disclaimer – I am not being paid nor sponsored to feature this site. I was contacted by the company and was not obligated to post. I just thought it was pretty good concept that I wanted to share with you guys 🙂