Hiya beauties…. Today I thought to share with you all my makeup brushes!! Enjoy this picture heavy post!!! I have been getting so many requests from some of you my favourite readers to share my brush collection, So, I finally thought to give a glance to all of you to my lovely brush collection….
Here's a sneak peak of my babies!!!!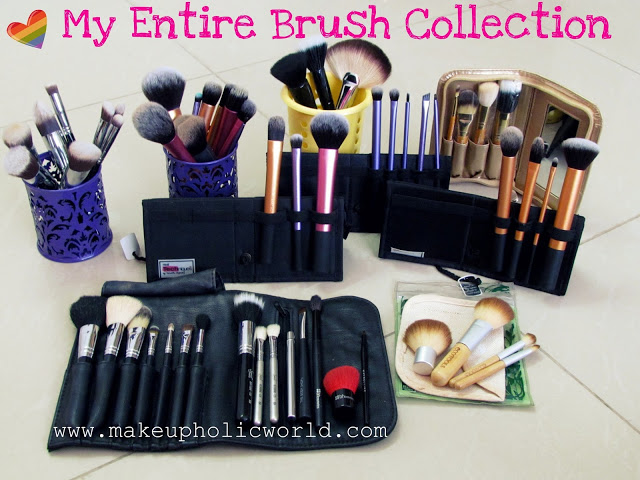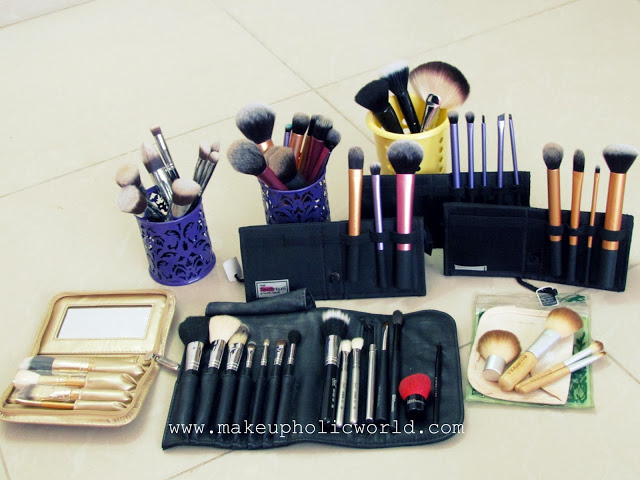 My Entire Makeup Brush Collection!!!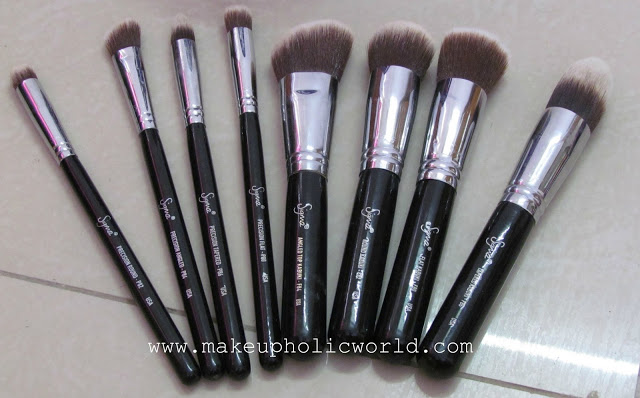 Sigmax: Sigma Synthetic Essential Kit
 Read more about the Sigma Synthetic Essential Kit here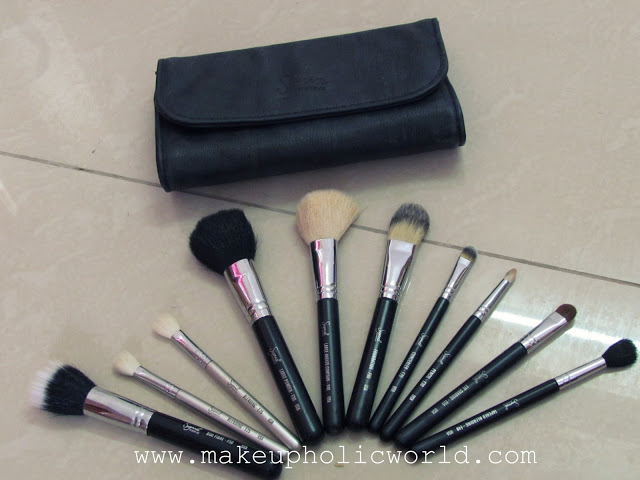 Sigma Travel Kit: Naughty in Black
Read more about Sigma Travel Kit Naughty in Black here
ECO Tools 5 Pc Brush Set
 Read more about this Eco Tools 5 PC Brush set here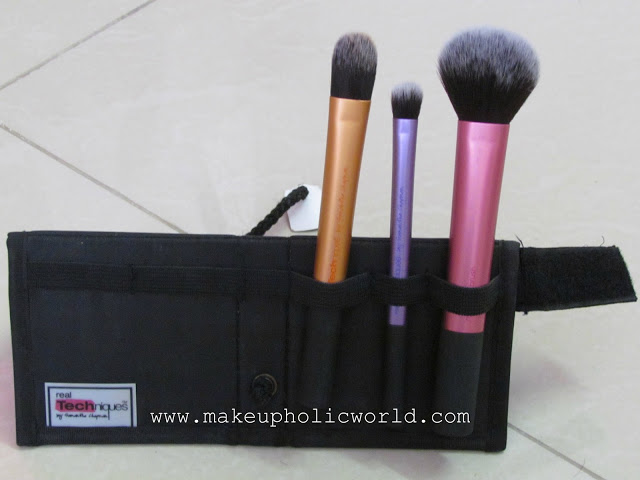 Real Techniques Travel Essential Kit
 Read more about Real Techniques Travel Essential Kit here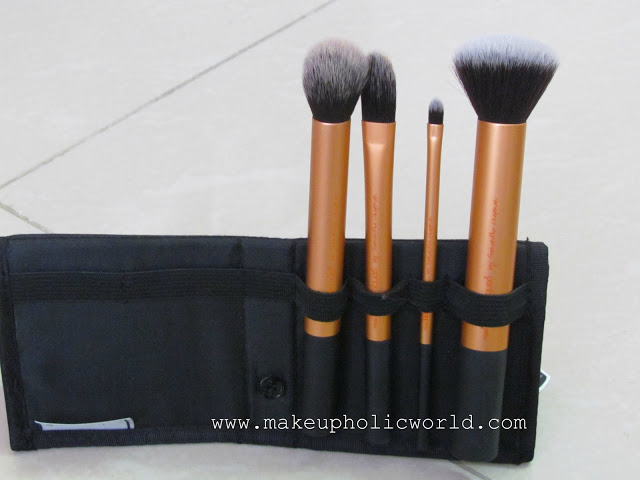 Real Techniques Core Collection Kit
 Read more about Real Technique Core Collection Brush Set here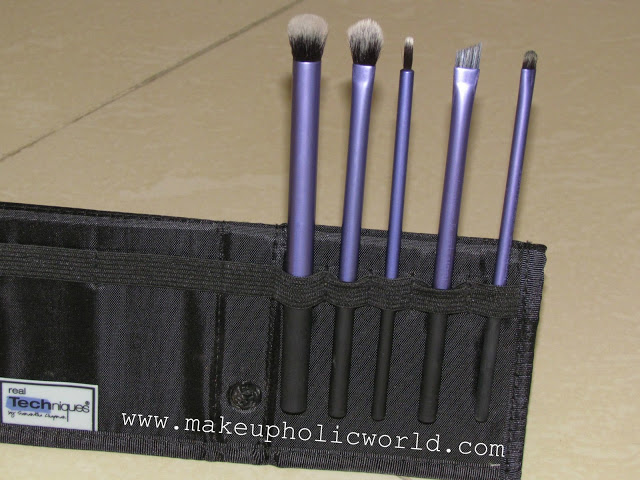 Real Techniques Starter Kit
 Read more about Real Techniques Starter Kit here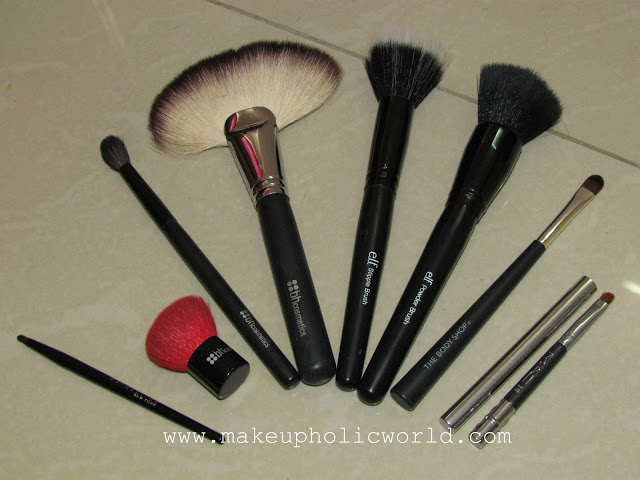 From Left: Maybelline Eye Liner Brush, BH Cosmetics Kabuki, BH Cosmetcis Blending Brush, BH Cosmetics Deluxe Fan Brush, ELF Studio Stipple Brush, ELF Studio Powder Brush, Bod y Shop Eye Shadow Brush, MAC 316 Lip Brush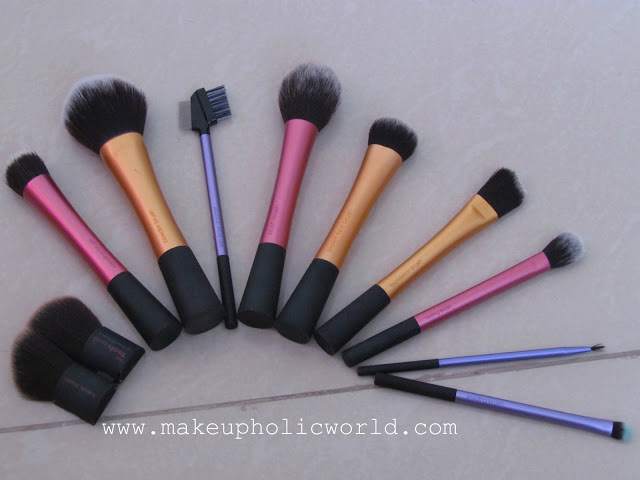 From Left: Real Techniques2 in 1 Kabuki Brush,Real Techniques Stippling Brush, Real Techniques Powder Brush, RT Lash Brow Groomer. RT Blush Brush, RT Expert Face Brush, RT Foundation Brush, RT Setting Brush, RT Fine Liner Brush, RT Shading Brush
I will review rest of the brushes soon…. 🙂 
Hope you liked my collection. 

Which are all your favourite Sigma Brushes…
Note:  All the Products featured here in this post are purchased by my own money…This is not a sponsored post