Hi everyone….How was the Saturday? Hope all of you enjoyed a lot!! Mine was a kind of unhealthy…U know I have been down with headache…Got up just now…Was sleeping the whole day!! Now, feeling better!! Thought to work on my blog for sometime….Here's a review about a dry shampoo which I have been using since a year now….
Batiste Dry Shampoo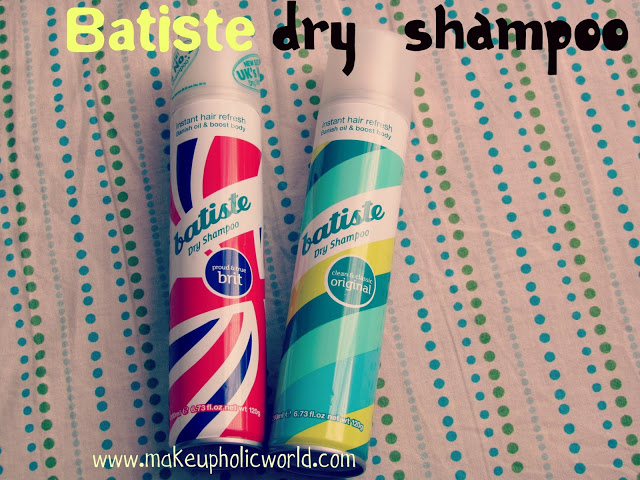 Price: 1.99 GBP – 4.99 GBP; depends on the Qty
Available in all super markets and online.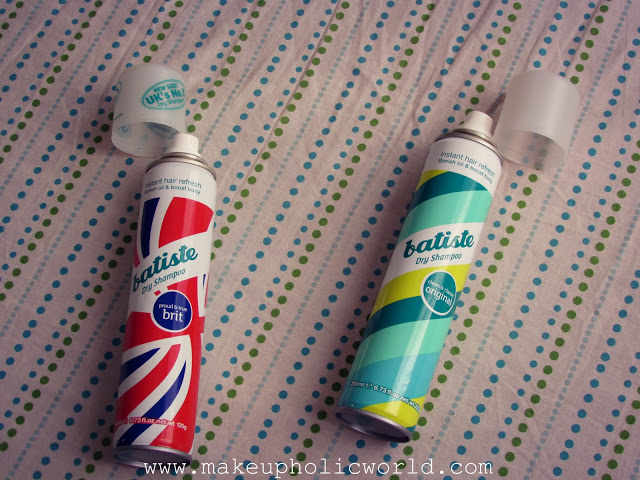 My review about Batiste Dry Shampoo
I can't rave enough about this product…
Batiste claims that this product "revitalizes hair, adds body and texture and leaves it feeling clean and fresh" without having to wash your hair. You just spray it into the roots, massage it in, and brush out your hair.
It works best if your hair is just ever so slightly oily and needs a quick refresh.
This is such a super product for those with slightly oily scalp like me…
It doesn't do anything if your hair is very oily,
.This works best for bouncier thicker hair!!
Without this I would have to wash my hair everyday..
This makes my hair look just as nice as it does the day I wash it, and it makes my hair smell great!
and this didn't leave a white powder at all. It blended in perfectly. I will definitely continue to use this…
In case you are new to dry shampoos they are a spray on product that not only refreshes the hair 
with a light scent but it also absorbs excess oil and can be used to add a little volume to the hair roots.
I have kept one for my usage and one while travelling…Some people might not like the smell..But, I would say, it will fade of soon…You better choose from different options…
 I like the original one & I also have the LE one!!
Hope you liked the review…Do try them and let me know whether you liked it….
Have you tried Batiste Dry Shampoo. Which is your favorite dry shampoo