Hi dearies…Today Again I am back with another look of the day!!
Today, I wanted to brighten and awaken my eyes, So, I selected a pretty shade "Sunset" from ELF Studio Single Eye Shadow:)
Hope you all'll like the look I created!!
30 Day Eye Makeup Challenge
Day 7: Carnival Eyes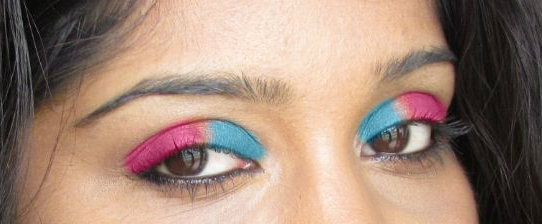 I was so inspired to create a bright look after seeing this image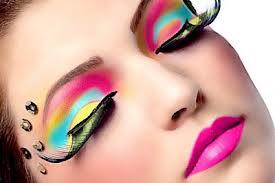 I didn't want to replicate the exact one, So I opted only 3 shades, I opted Reddish shimmery pink, blue and a blending shade for this look 🙂 Hope you like my version of a carnival look!!!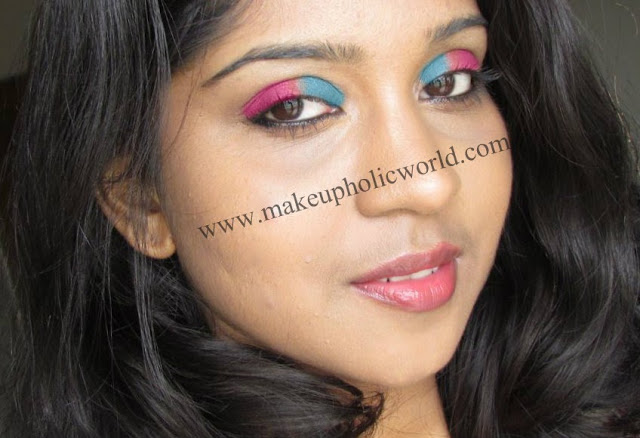 Hope you guys enjoyed the look, I use BH cosmetics Eye Shadow Palette to create this look… 🙂
Hope you all'll liked this look!!!
EID Mubarak all!!!