Hi dearies….A very Good Morning to all…Yesterday, I lost my phone…yeah, I know its quite difficult to stay without a phone….When I told my friends about my lost phone, they were all making fun of me saying how will you shop online now…Yeah, nowadays its a real hassle without a cell phone. Even if we order online, the delivery person might contact you, online stores will update the details via cell phone. Quite difficult to shop online without a cell phone….That made me think a lot about today's post…i was imagining of a world where everything will be taken care of….Yeah, no more hassles …..
This post is a response to Indiblogger contest & Ebay bit.ly/eBayCheck_Extention
So, Lets discuss about

my imagination about the future of shopping

…exciting, isn't it? So as I'm.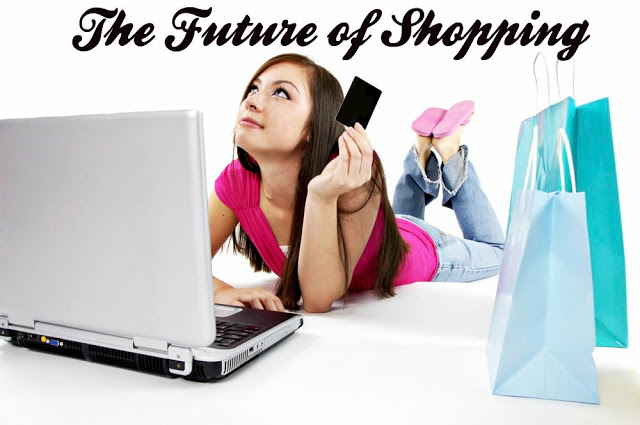 Before moving onto the post….Ask these questions to yourself
What does shopping mean to you ?

What are your expectations from Shopping ?

What is your preferred and convenient choice of Shopping different things ?

How often do you Shop ?

Are U fully satisfied with the current methods of Shopping available in our country ?
My answers to these questions made me think a lot about the flaws of current shopping system available and also think about how my perfect future shopping world would look like….
How about technology that understands you and your nature and reflects the digital mirror of your personality through a handheld device or gadget.
Does it not sound great when someone understands your likes and exactly offers you what you are looking for with great deals on it..Awesome..it would be.. Nearest locations, Price information, Bargains all on your magic glass device. An App on your phone that gives exact information of all things you like, e.g your favourte stars costume. Your App will automatically identify the dealer near you who sells same stuff …Such a nice world!!
I am putting below certain scenarios and my imagination of shopping in 2030 for those scenarios 🙂 Hope you all'll like it!
Scene 1:
Now, when I go to a shopping mall to buy some of the gorgeous apparels for myself, say for e.g M&S or pantaloons…I need to select a dress that match my size, my color choice and something that would suit me…If at all i take pain to find all that, I should wait for hours to get a free trail room to try it out , well, 4 at a time and you will be back and then again search search and search and find something that actually interests you..
and a group of Store assistants staring you on the number of trials you are making before selecting things now….
..such a weird situation where you end up buying many clothes that doesn't fit you or match you or find nothing at all….
My Imagination>>>

Ever wondered where in lived in a world where we enter to a dress shop, our image along with our full size is captured and the interactive screen will give preferences to opt from, while selecting, on a touch we can know how well the cloth we opted matches us, it will show the size specifications even and we can just click and change color and see for our self which color suit us…
no more trail rooms,
These magic mirrors will be like reflective iPads that can be customized to any size that will use voice, gesture and touch for control. This technology is virtual dressing rooms….
The user stands in front of the screen which scans them,
including their height and body contours, to digitise them into an avatar.
Users can then browse the store's catalogue and choose the items of clothing
they like and apply them to their avatar.Users will then be able to see what they would look like in a jersey, a dress or a suit……Exciting…isn't it ? We don't have to mix and match and get tired of 100's of confused clothes….Similarly for shoes, accessories and other apparel and apparel accessories….When we select the item and add to cart, the interactive screen will allow to personalize the items and purchase them, along with your choice of freebies if any!!! you can even deliver the same item anywhere in the world with just a click…
We aren't too far off from having any surface in our homes converted into a "smart" surface. Even now, between smart phones, touch screens, body scanning, and interactive motion technologies we are already halfway there.
We have seen this technology in movies from Snow White to Iron Man over many decades, and now it is on its way to becoming a reality. 🙂 Wish it comes soon:)
Also
In the future your full length mirror will act as a place to "try on" clothing in your home before you purchase it over the internet. You will be able to read the news, check your email, respond to social media, and/or watch a movie while you are getting ready in the morning. You don't wanna say the story "A wardrobe full of clothes . nothing to wear but" . Screen will also allow you to personalize the clothes that you already have pair it with different accessories etc:)
Scene 2:
Imagining myself going for grocery shopping now. i end up buying things which I don't intend to as well as waiting in long queue at the counters to buy them and end up forgetting things to buy….
My Imagination>>>

Imagining a store where, On entering the store special camera scans and recognizes me, their regular customer and then on taking a grocery carry bag which has OLED screens which are bright & light and greets me with a welcome message and the screen displays most relevant offers exclusive to me which are available in store,..Exciting …right? while walking through the store….Imagine the interactive walls greeting you and telling you a "happy shopping message" wow..such a cool time where i can be happy instead of thinking about irritating Shopping assistants who think i am shop lifter…if the shop sections had digital screens where different brands promote themselves and on touch they should provide interactive shopping experience to customers….imagine the laser images which use surface of products to display giveaway promotions, on an interactive click, you will be automatically entered for sweep takes!! awesome right….no hassle of filling in your details with pen on a paper….say for example you are stuck , you are not able to find any product…You will have a product locator screen which allows you to enter the name of product and it will show the directions to reach the particular product section…Suppose if you found a product which is perhaps the last item from the particular category, there is an out of stock indicator which which will help you notify the store team about the out of stock product….This notification straight away goes to the back log of staff who is busy handling inventory… 🙂 he will be immediately notified on this out of stock item!! At the same time, the out of stock notify screen will now display the time count like in how much time the product will be restocked!! quite interesting idea right….There will be digital way finders in all sections of the store…and now wondering what is the total cost of products in your selection basket…well, click on calculate on your digital basket screen, it will display the total amount!!! Now , interactive billing section helps me choose my saved account as payment option or membership account or credit card!! I can choose the account and select preferred option to pay!! Well, receipt would be emailed to my account! such an awesome experience it would be!!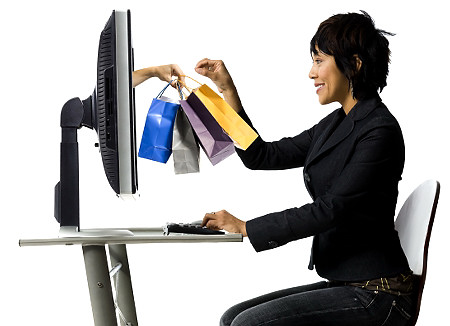 Are you ready for this next techno wave? Shopping is gonna be fun in 2030 with the rise of eCommerce Everywhere 🙂
Hope you liked this post 🙂
What are your imaginations about online shopping..share in your ideas 🙂