Hi dearies…Hope you all are doing great!! Finally, I am back after my long vacation….
I really enjoyed a lot along with my family at my home town, Kerala.
Today, I thought to review one of the most used shower gel during my stay………..
When it comes to Body Butters, Shower Gels etc, The brands I love are Loccitane and TBS. +1 for their amazing quality and +1 for their amazing fragrance. This shower gel I am going to review today is part of Loccitane haul here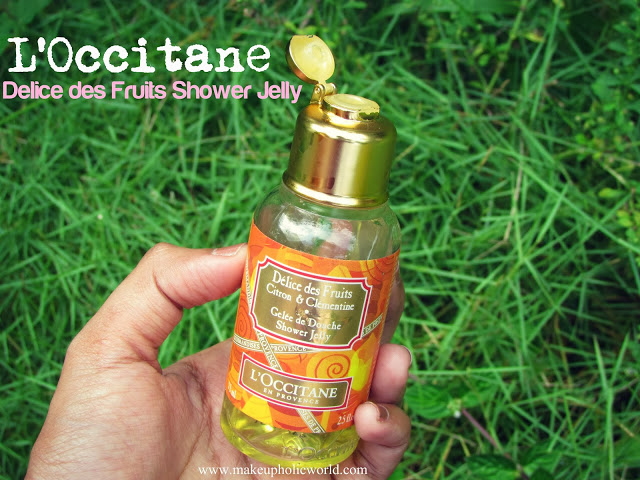 What Loccitane claim about Delice des Fruits Shower Jelly
This uniquely textured shower jelly gently cleanses the skin while leaving it perfumed with the sweet and sparkling fragrance of candied fruit zests. Contains lemon and clementine essential oils.
Packaging, Price & Where to buy
Mine is a travel bottle of Qty :75 ml; Price : 395 INR for 75 ml & 995 INR for 250 ml
Where to buy :
Loccitane India Website here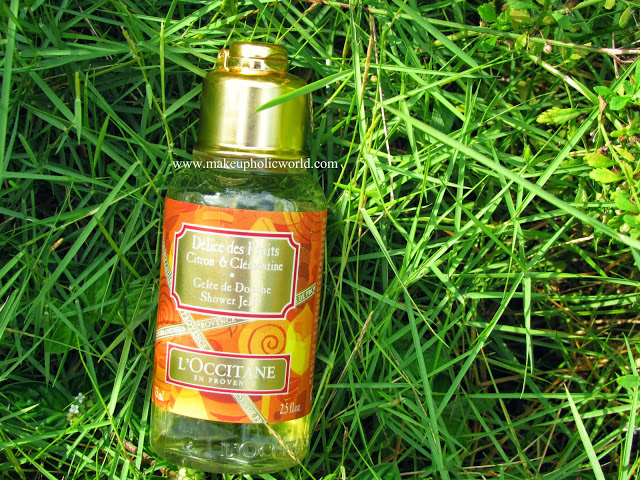 My Experience with Loccitane Delice des Fruits Shower Jelly
If you are a regular reader of my blog, You'd probably know my love for citrusy fragrances… This smells like freshly cut lemons I am a huge fan of Loccitane shower gels and this one I picked up during their sale time, The first thing you notice about this is the packaging. A cute transparent bottle with a golden screw cap that has a tiny flip top to give you enough control. Just like any other Loccitane shower gels. You can unscrew the cap easily which gives 0 % chances of any wastage once you dispense the product on  your palm.The consistency of this is quite thicker than the usual shower gels. Its very easy to work with and it lathers up quite nicely…not too much, but just enough to make your skin clean…and the best part is it pampers your skin without drying it…The fragrance last for about an hour or so…But that is common with all the shower gels…The packaging is travel friendly too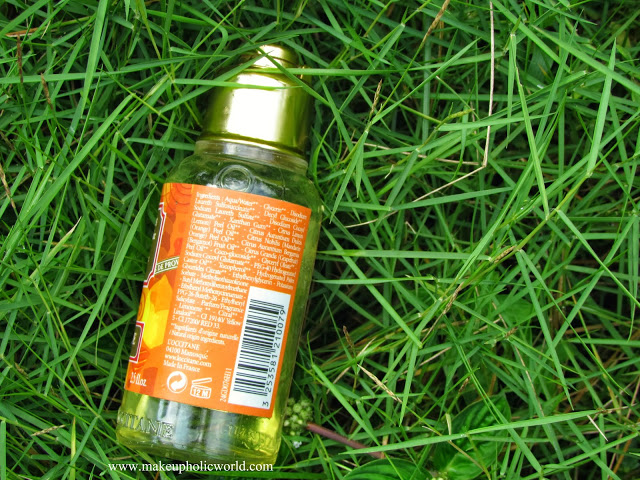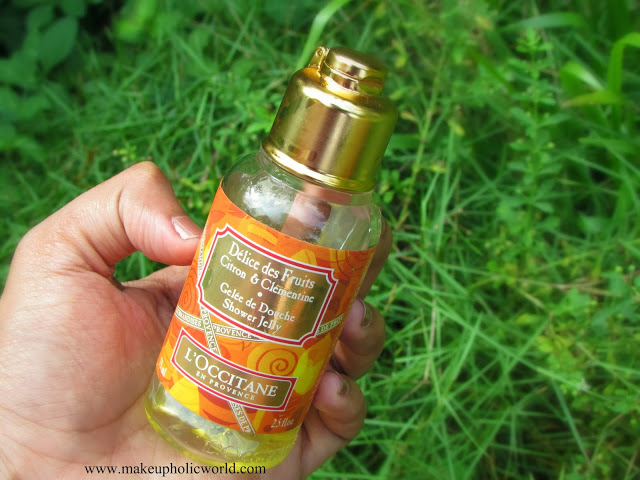 I am overall impressed by this product and I look forward to purchase more from Loccitane 🙂
Read my review about other shower gels from Loccitane too

Hope you all enjoyed this post!!! <3 
What is your favorite shower gel?