Hi dearies…Here's a quick DIY for you all 🙂
So, Today I am going to teach you how to make your own face wash to combat stress using all natural ingredients…
So, Lets get started!!
DIY : A DIY Face Wash using all natural ingredients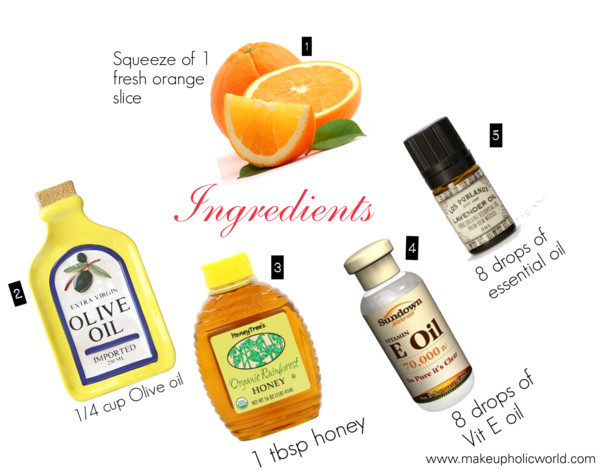 Ingredients
1/4 cup jojoba oil or olive oil

1 tbsp honey

8 drops of essential oil (Try geranium or lavender)

8 drops of vitamin E oil

Squeeze of 1 fresh orange slice
Directions: Add all ingredients to a bowl and mix well. Pour into a clean bottle or jar with lid and keep out of the sun. Apply to face and gently wash with a warm wash cloth.
Hope you all liked this simple DIY 🙂 Its more like a hot cloth cleanser…
Will post more DIY soon!! I really love this homemade face wash and use it every night after removing all my makeup to squeaky clean my face before applying my favorite night cream 🙂


leave in your opinions in the comment box below…