Hi my wonderful friends….Today, I am reviewing a MAC Limited Edition Lipstick which's part of MAC Styleseeker Collection 2012. 
The shade which I am reviewing today is

MAC Mattene Lipstick – Eden Rouge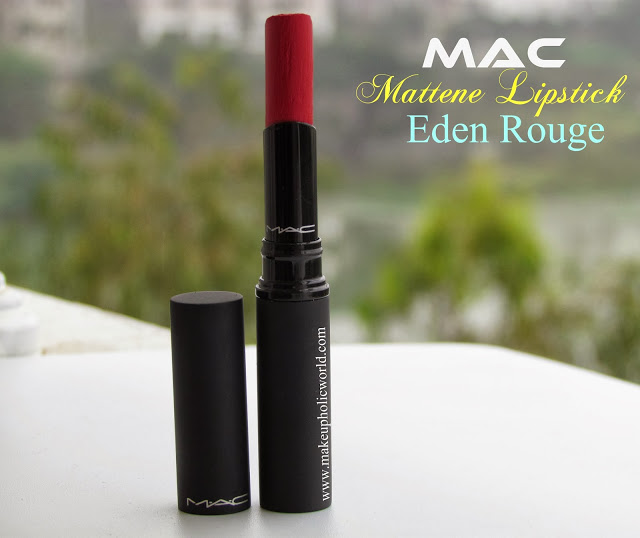 Eden Rouge
 is a blue-based medium bright red with opaque color coveage and a natural sheen. This is officially going to be my first red lipstick ever from MAC. Its price is 
($15.00 for 0.08 oz.). 
I bought mine from Shalini of Be Beautilicious and thanks so much Shalini for giving this to me 🙂
Mattenes are supposed to deliver rich color, semi-matte finishes, and be hydrating and creamy to apply while still maintaining that semi-matte finish. Eden Rouge Exactly delivers what MAC claims. I am now wondering, why this is not part of their 
permanent collection.
These are very very creamy; easily glides on and  yield opaque color coverage in a single stroke–
Fragrance is similar to vanilla and come in slim matte black tubes and contain just a bit less product than regular MAC lipsticks. The slim tubes are just so easy to use too.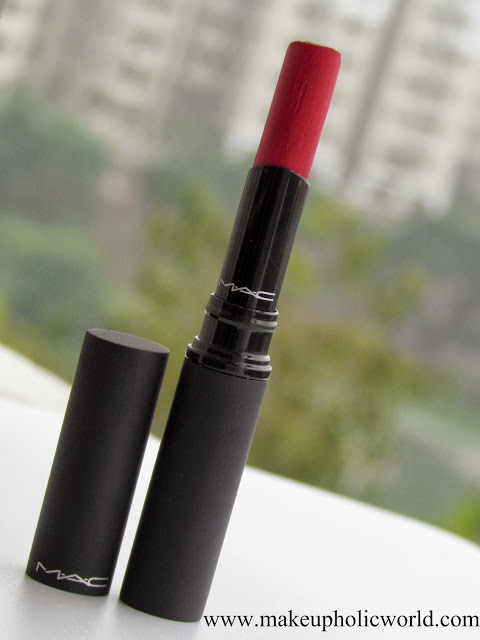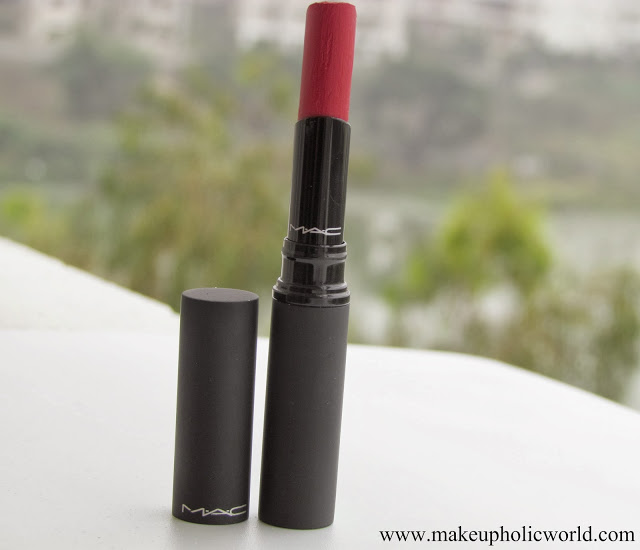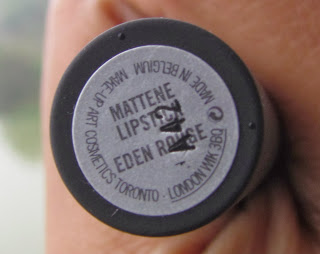 All swatches shown here are taken in direct day light.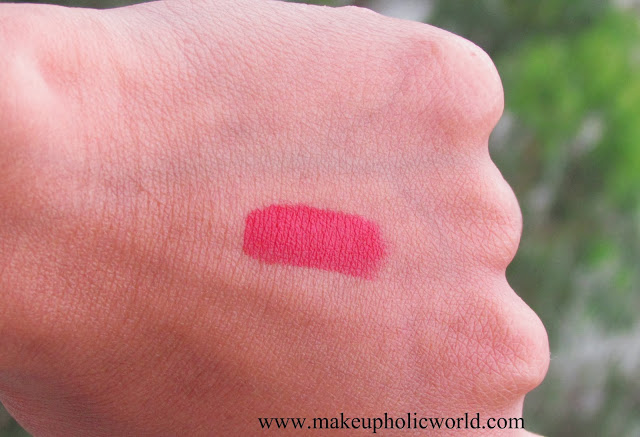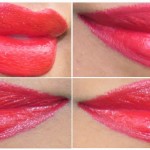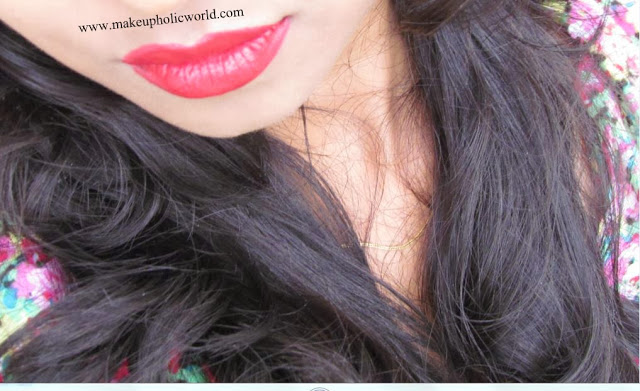 Pretty, isn't it?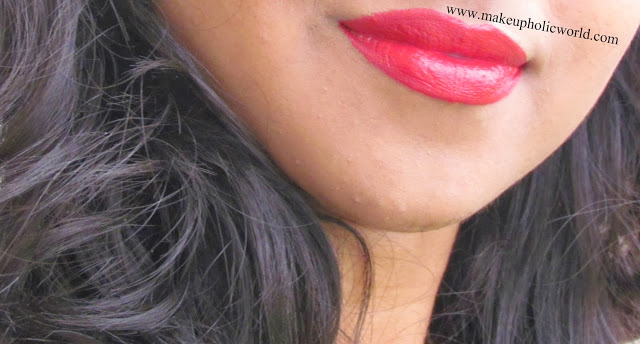 Now, coming onto its comparison with Russian Red. I checked it myself in the store..
Russian Red has a matte finish. Eden Rouge has the mattene finish, a mixture of satin and matte. Eden Rouge doesn't dry out your lips.

On closer inspection, one sees the Russian Red is more intense, even already dark. Eden Rouge is brighter and more tomatoish red.. Both, however, have blue undertone.
 You can check swatches of 14 MAC lipsticks here & MAC Rebel here