Hi butterflies…Today I am reviewing 4 Loreal Color Riche Lipsticks from my collection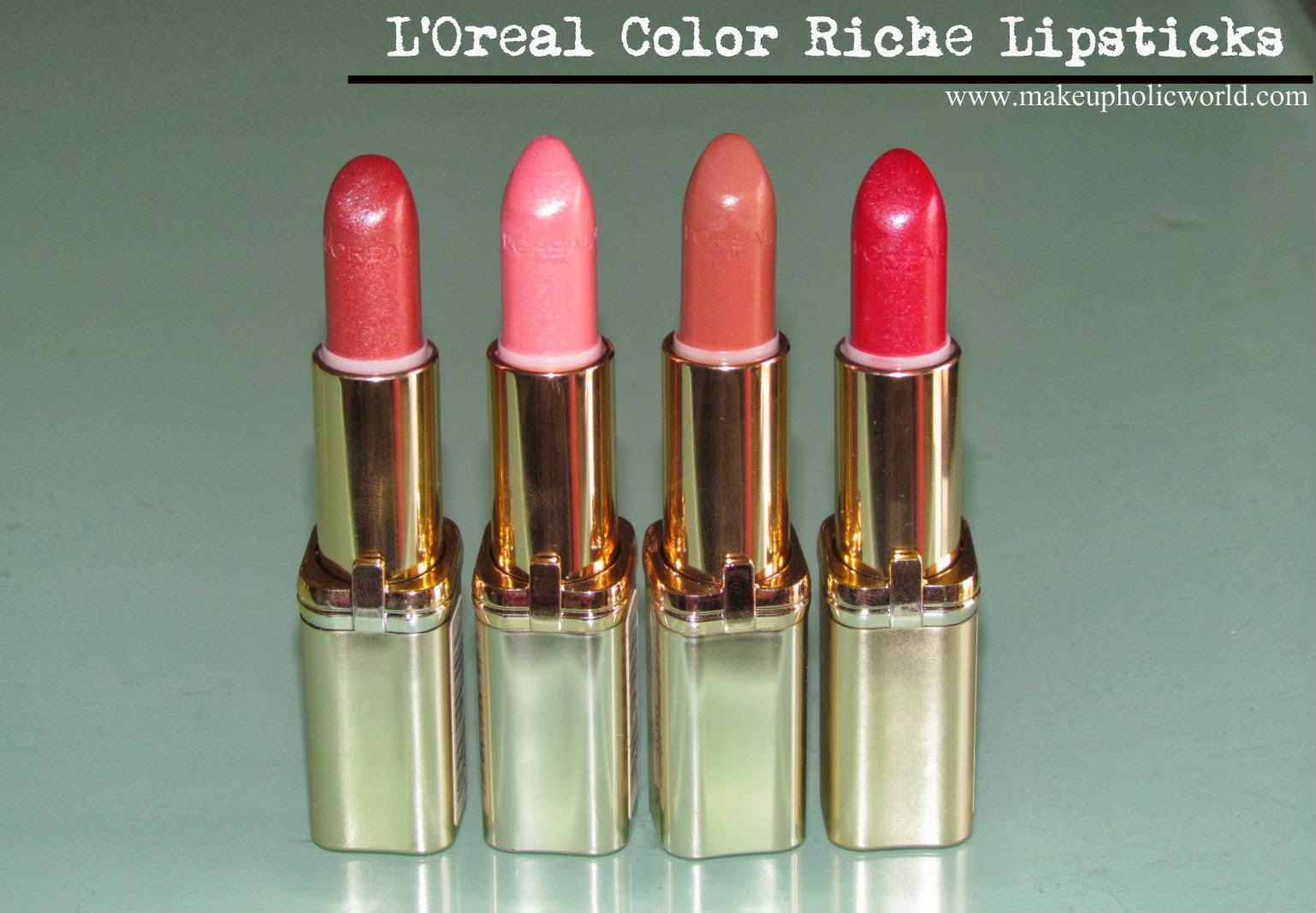 Beige Praline, Rose Tendre, Silky Toffee, Rose Creme
What L'Oreal claim about Color Riche Lipsticks
Designed to bring out the best in every woman L'Oreal Color Riche Intense Lipstick is created by combining the purest and finest colour pigments. Enriched with Omega 3 and Vitamin E – it moisturises your lips and also allows smooth application and comfortable wear.
Packaging & Price
Price: 825 INR; Comes in a golden casing..Quite good packaging…
Here are the swatches…..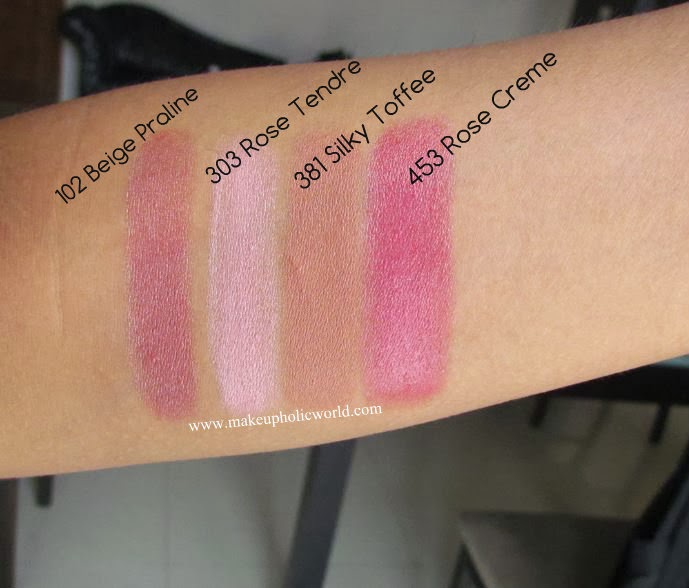 Daylight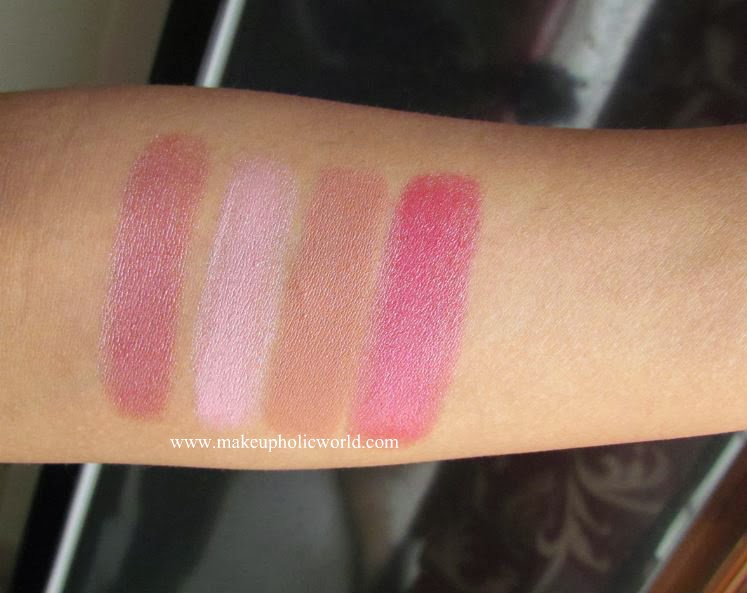 natural daylight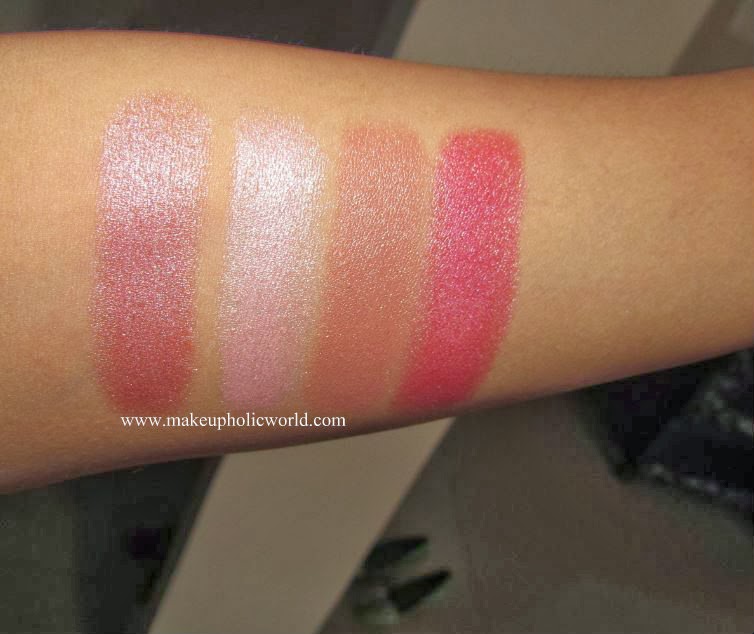 With flash
 Beige Praline is a wearable shade which has a tint of bronzey beige to it.
My absolute Favorite is definitely Rose Creme, which is a pretty, dark beigey pink, again with a little bit of gold shimmer, although I found it to be more subtle in this case.
Silky Toffee is a n**e shade, Again it doesn't suit me…It washes me out!! and Rose Tendre is a shade that doesn't suit dusky skin tones like mine..its meant for some MAC NC2o's to NC 30's maybe…These
These lipsticks lasts about 3 hours ( Rose creme & SilkyToffee) Rest 2 – maybe even lesser!! on my lips..For the Price…Its very bad..I expected a longer wear time!  As they are quite sheer and of a thin, slippery consistency, they do tend to slide off pretty quickly. Transfers quickly…Something else I wasn't a fan of was the strong, perfumey scent these lipsticks have…Overall, I think I will never spend my money on these again!!
What do you guys think? Which among these are your favorites? 
Have you tried these previously ???

take care dearies!!!