By Contributor : Agnirupa
Hello my dear makeupholics <3
Its been a while I know and yeah yeah I missed you guys too <3
Let me begin by wishing you all a belated women's day. Today I come armed with a cult MAC lipstick, the kind everyone either has or finds a sure-shot dupe 'coz common nobody can think of getting through yet another spring without this so versatile orangey pink tube of gorgeousness- MAC Crosswires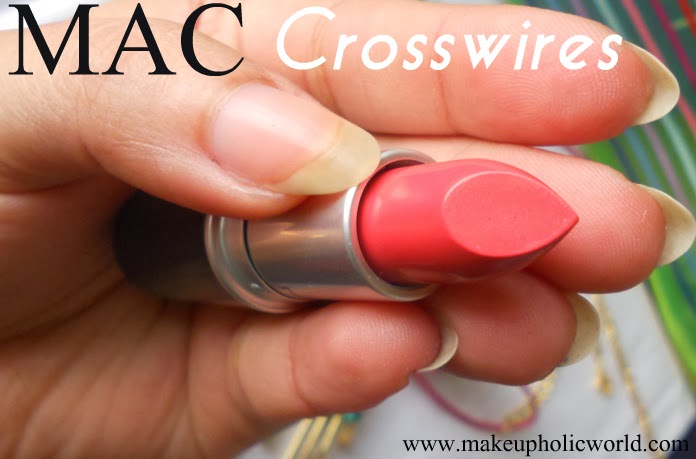 What MAC Says
MAC describes Crosswires as clean pink-orange in cremesheen finish
Price- 1190 Rs  for 3gm
 *yes that's right, MAC has already increased their prices!*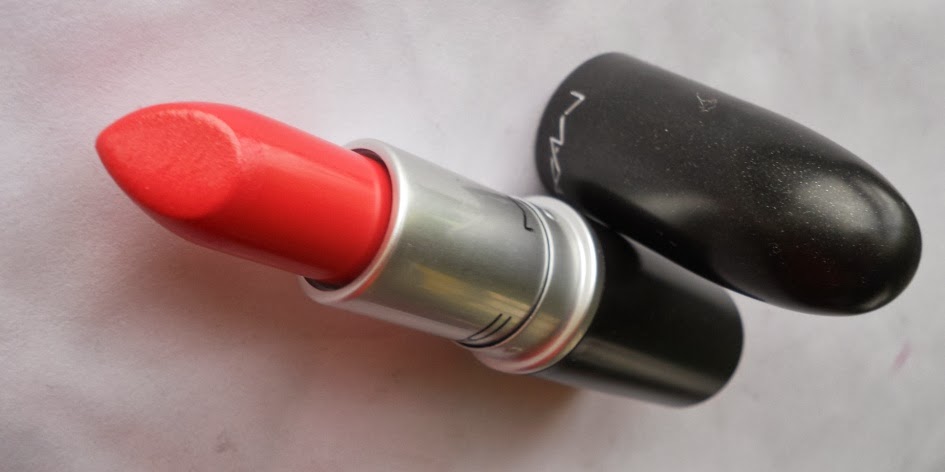 My take
The lipstick being from the permanent range comes in the familiar black and silver matte MAC packaging with a tight click cap, easy to carry around and touch up.
The texture is smooth and creamy, One of my favorite finishes from mac- cremesheen which has the creaminess of amplified crèmes with good pigmentation. Some ladies do find cremesheens to be a tad drying but I find nothing bad with the formula and find that it applies smoothly and evenly on lips, without emphasizing dry patches or fine lines
The color Crosswires is a lovely deadly duo of orange and pink which is definitely not in-your-face kinds but still peps up your lips in an instant. I am not a big fan of corals since they tend to clash with my pink undertone but if I did have to pick any coral it would be crosswires! It especially looks oh-so gorgeous on medium complexions or olive skintones 😀
The pigmentation is great and can be built up into an opaque color with a couple of swipes
J
The staying power is good but not great as its creamy in nature but its quite ok *_* it stays on well for 4 hours approx and does not leave a stain after it wears away.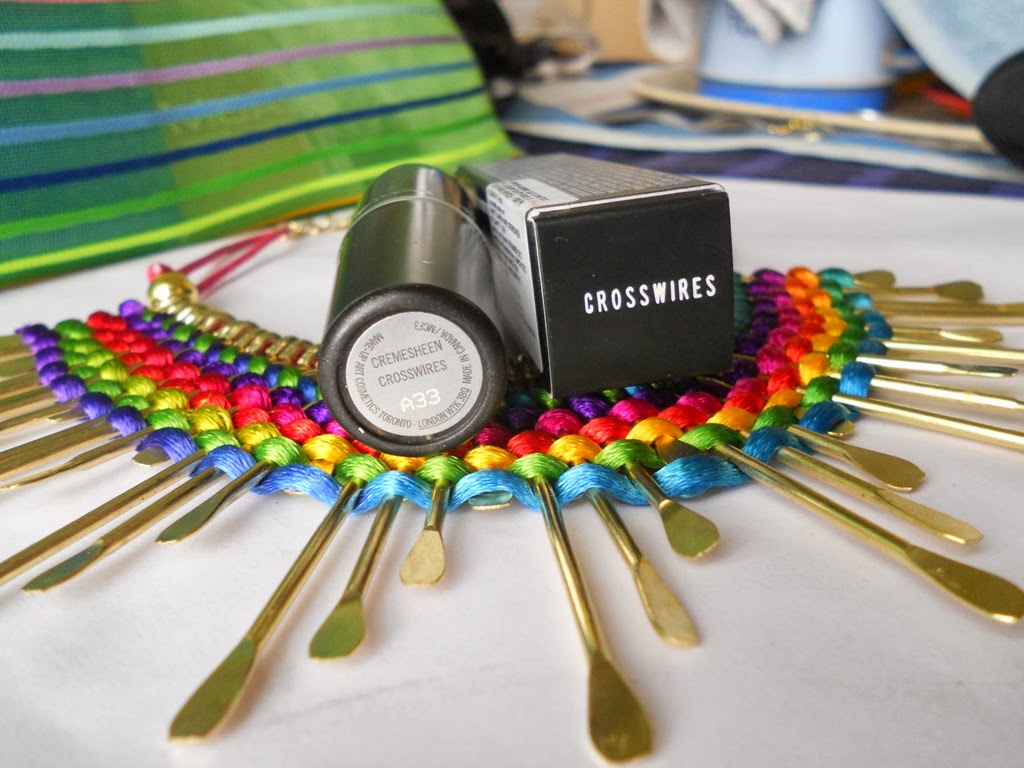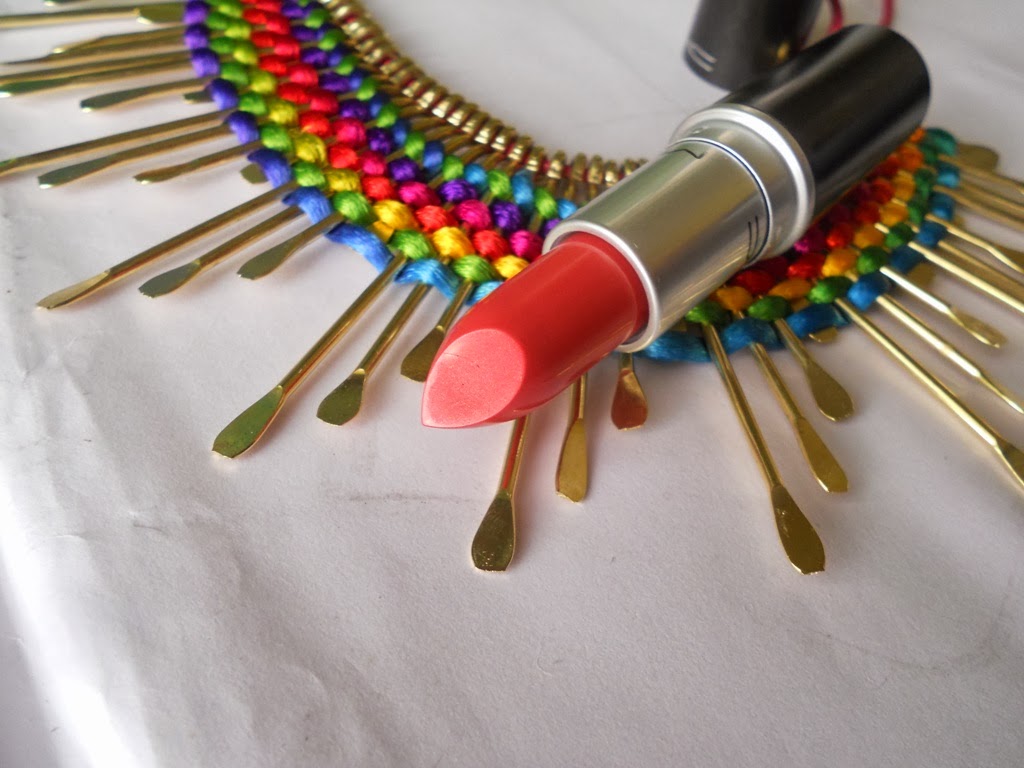 Pros
Classy black and silver MAC packaging , sleek and easy to carry.
Cremesheen finish by mac, both creamy and pigmented in nature <3
Awesome pinky-orange color which looks gorgeous on medium olive complexions or ladies with yellow undertones 😀
Great pigmentation which can be built upto an opaque finish in 1-2 swipes J
Staying power is ok considering the creamy finish and does last for 4-5 hours J
Yummy vanilla fragrance!
Does not dry out lips or emphasize fine lines <3
Swatches and LOTD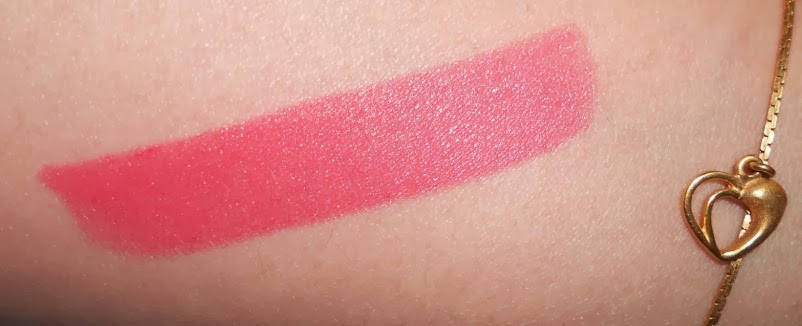 My LOTDs
This is how it looks on me :-/ *it's a much nicer color, doesn't look good on me 'coz it clashes with my complexion*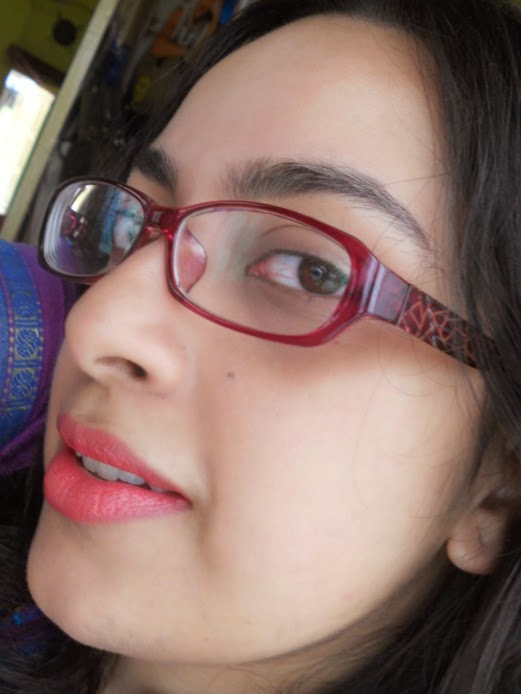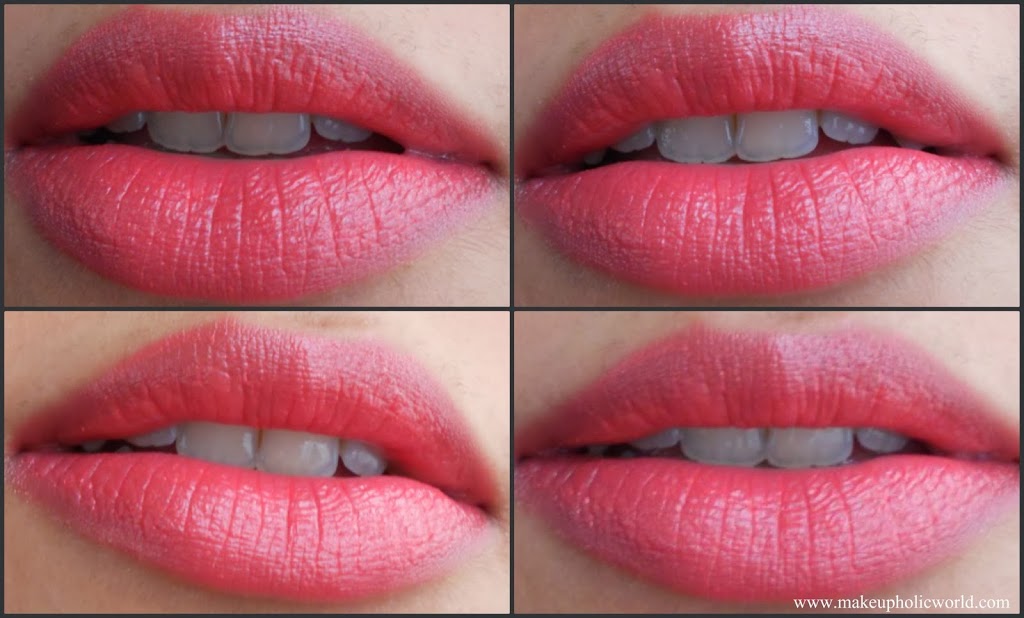 My rating- 4/5!
Do I recommend?
Who all wants to look fresh and peppy in the upcoming spring ?? Did I heard an awesome yes from everybody out there??
You all gorgeous ladies, You all  do need this coral pink beauty in your lives <3 the perfect combo which looks neither over the top on a lunch date nor looks out of place at dinner is undoubtedly 1 of the mac shades to hoard and yeahh no wonder its one of the cult ones! Recommend!
*pink toned beauties stay away*
Hope you found my post helpful if you are planning to go check out Crosswires this spring! Till my next post stay healthy and happy <3 muuahh!
MakeupholicWorld : Great review as always Agni:)
Somehow this shade didn't suit me….