Hi girls… Hope you all are enjoying Saturday! I was full time at home and now heading on for a movie date….Its his bday today..yay! :happy dance. Lets move onto today's review. MAC Huggable Lipsticks- Red Necessity, Commotion & Feeling Amorous. If you are a regular follower of my blog, You might know my love for MAC products. These Huggable Lipsticks from MAC are part of my latest possessions. To know whether I liked the formula, how good is the product etc…Keep reading!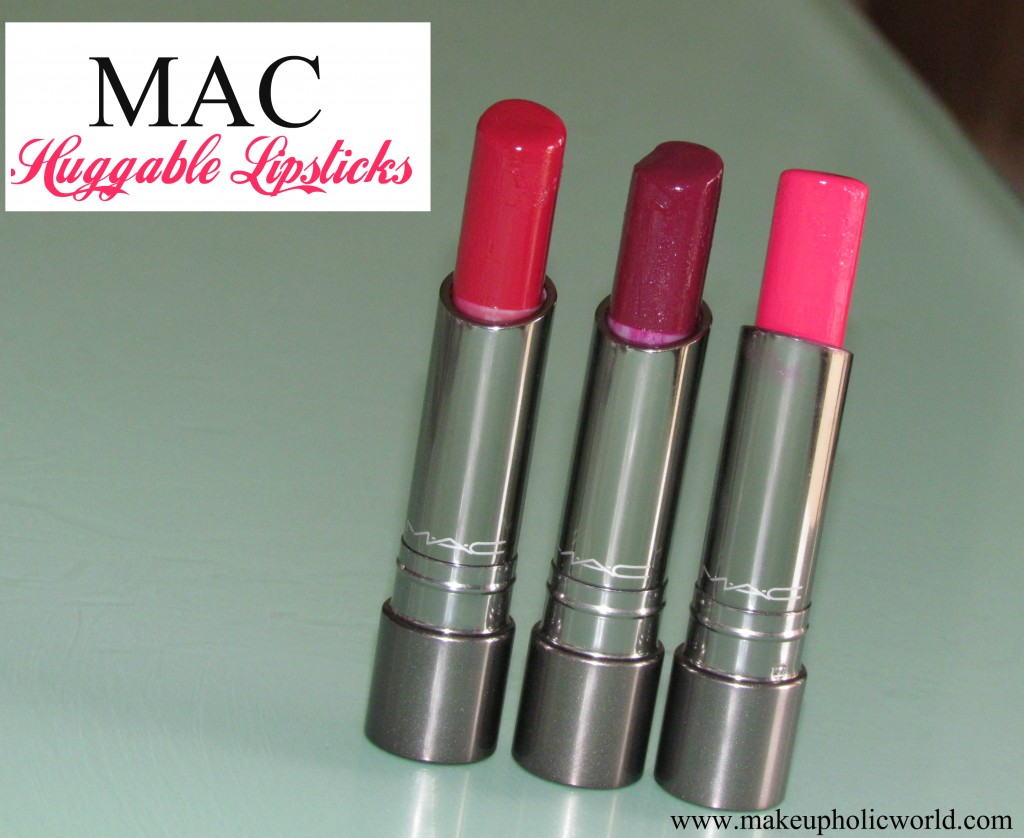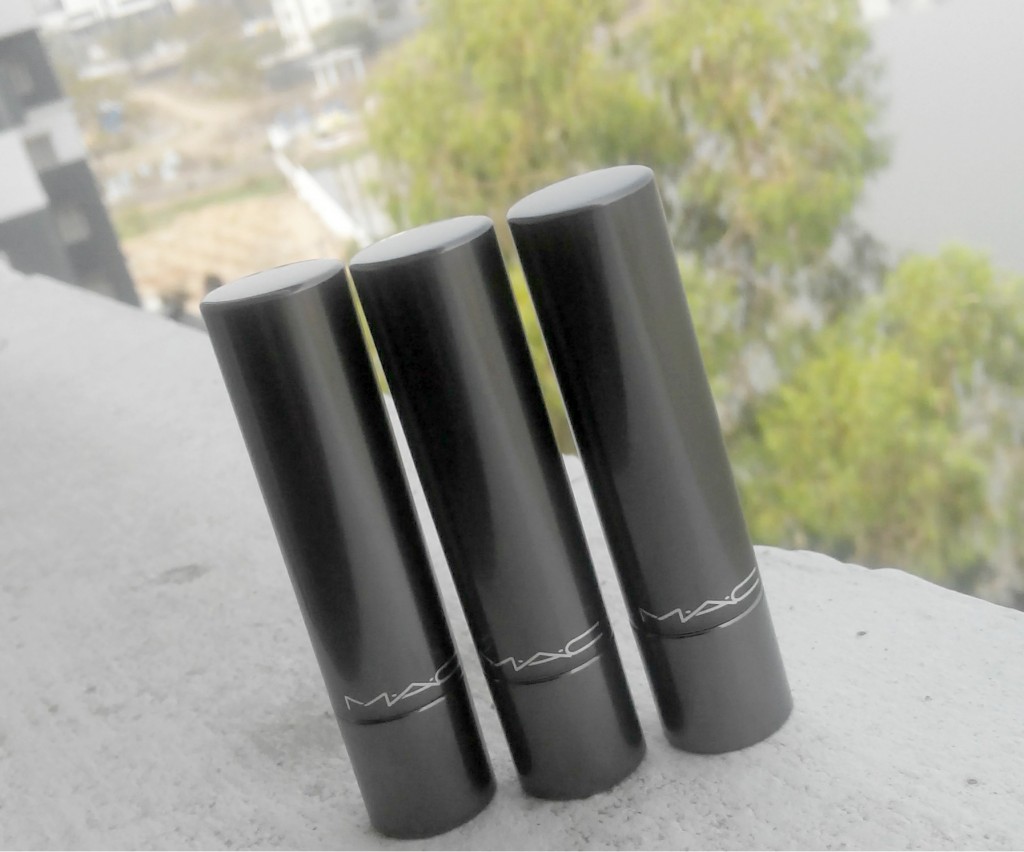 What MAC says
When it comes to gorgeous lips, don't compromise shine for colour. You can have it all in a new formula inspired by Asian trends, hugging your lips in 12 hues that stay bright and luminous for up to six hours. Featuring an array of creamy emollients, Huggable Lipcolour provides a lasting, glossy finish that leaves lips smooth and sculpted.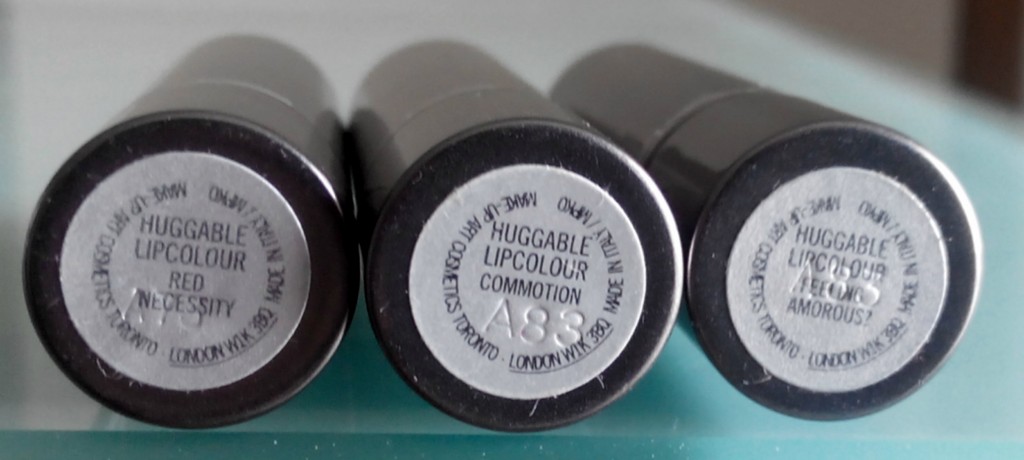 Price : 1700 Rs
Swatches, LOTDs and my opinion about them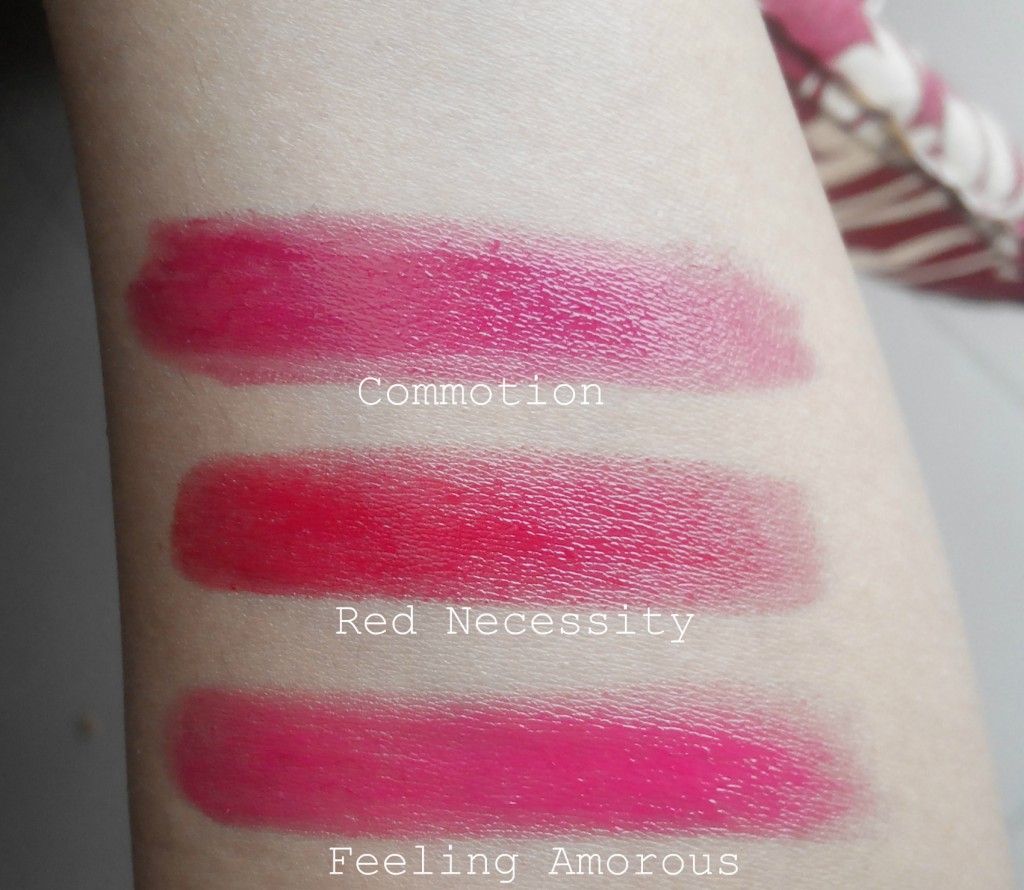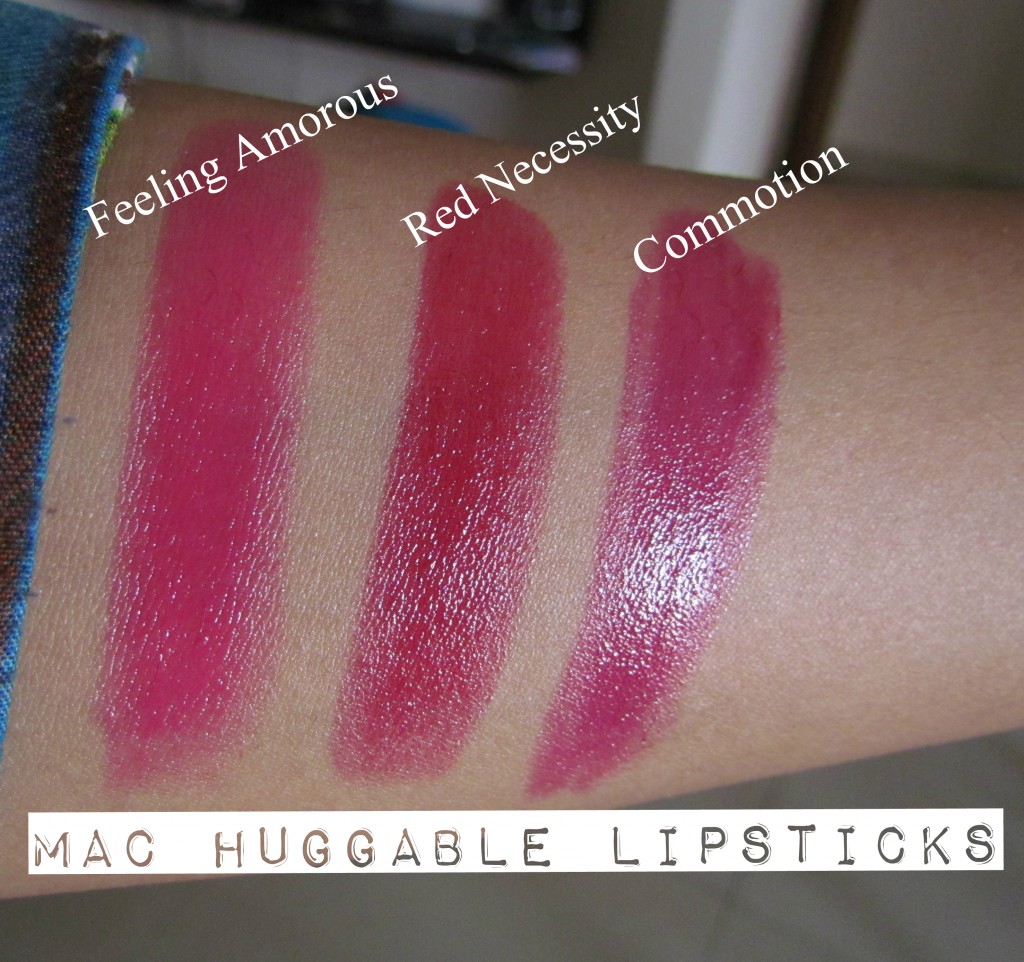 The MAC Huggable lipcolor formula  is  pigmented, sheer, shiny- moisturizing , and very hydrating. It gives you a lasting, glossy color that leaves your lips smooth. I found my dry chapped lineson lips disappeared under this very hydrating formula. The shade is blendable and it lasts upto 4-5 hours on me. I am not a perosn who like glossy shine for lipsticks. If you also don't like that glossy shine…You can skip this one…Also, Revlon ColorBurst Lipcolors are the closest dupes of this range…
This is how each shade looks on me..MAC Huggable Lipcolor- Red Necessity is a deep warm wine color with creamy finish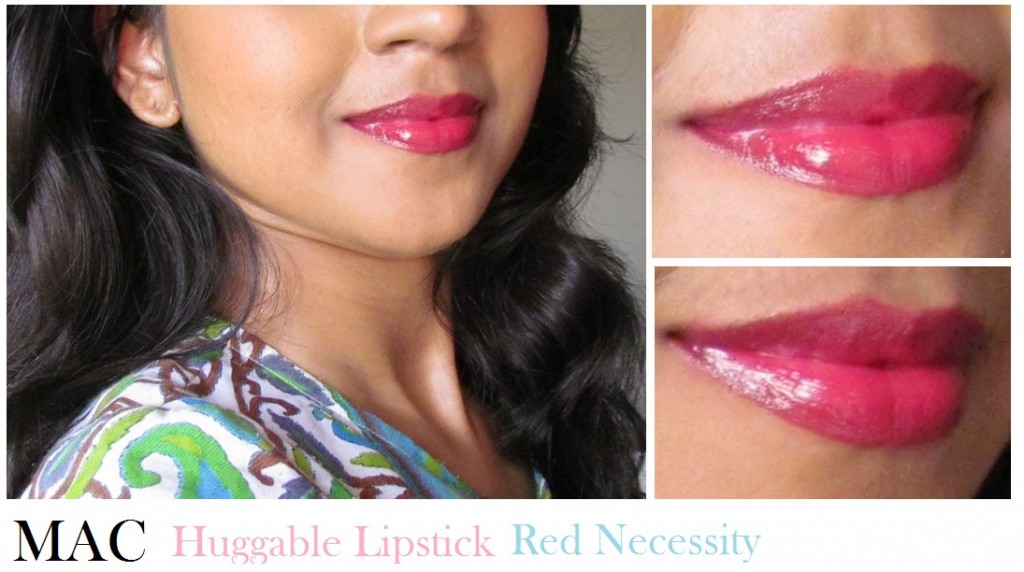 MAC Huggable Lipcolor – Feeling Amorous is a mid-tone fuchsia with a creamy finish. This is how it looks on me…It looks more like Revlon Colorburst – Lollipop

MAC Huggable Lipcolor – Commotion is a deep plum shade with creamy finish.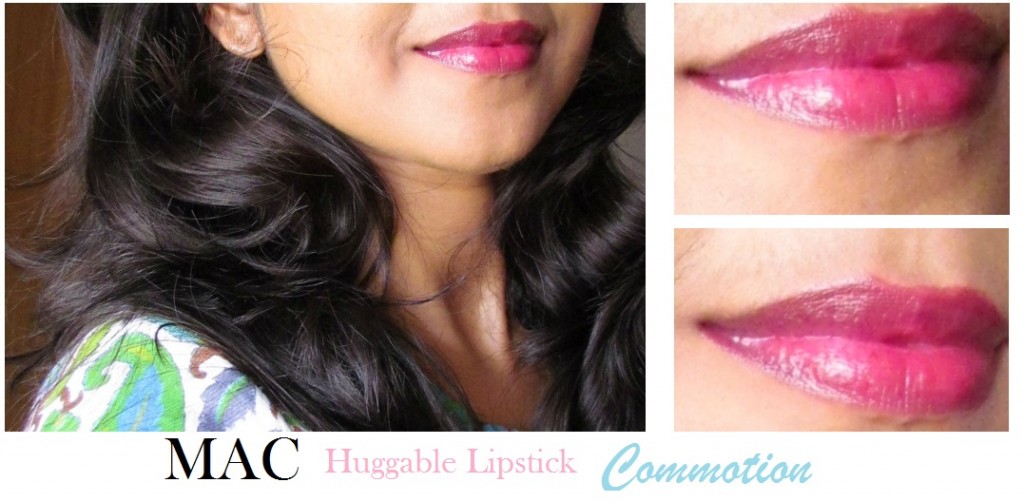 My favorite is Red Necessity out of the three…But, Seriously, I hate shine on lipsticks..So, I might sell it off….These are LE ones and might not be available at stores…
Have you tried any of these. If yes, which is your favorite