Hi girls….Today I'm sharing a makeup look that I created inspired by Aishwarya Rai Bachan's Cannes 2014 look. I really enjoyed creating this look. This is going to be a picture heavy post….  Let me know what you guys think about the look .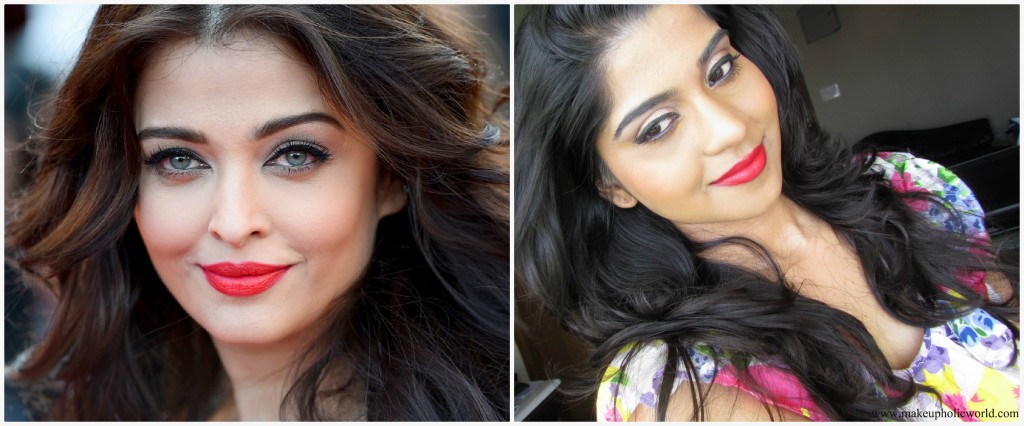 I opted to do a golden eye color on the lids and line my waterline using L'Oreal Paris Superliner Gelmatic Eyeliner -Blue Force shade. For  lashline I used L'Oreal Paris Superliner Blackbuster Eyeliner  🙂 The main highlight of this look is bold lips. I used my favorite Moist Matte Lipstick from Loreal – Lincon Rose. Its called moist mat, absolutely does justice to its name and givesthat perfect matte look you want without drying your lips, it is one of the best matte lipstick I have ever used. Absolutely worth buying. I have bought other shades- Raspberry syrup, Glamour fuchsia.  I will do a detailed review post on the eye products by Loreal. I wanted a healthy glow on my cheeks and so, I opted for a soft coral blush…Hope you guys loved the look as much as I do. For my hair I used Loreal Mythic Oil shampoo and applied Loreal Mythic Oil Serum from the middle of my hair towards the roots 🙂 This gave a nice voluminous look for my hair.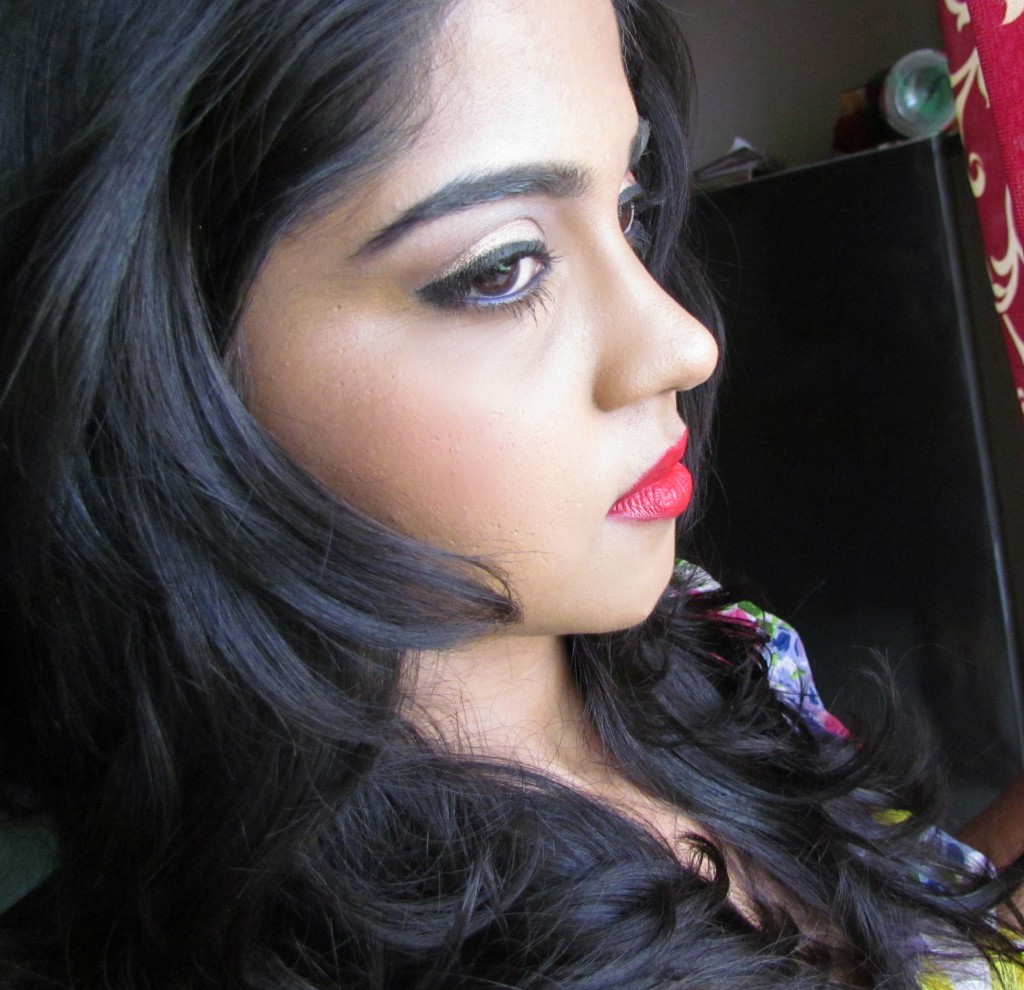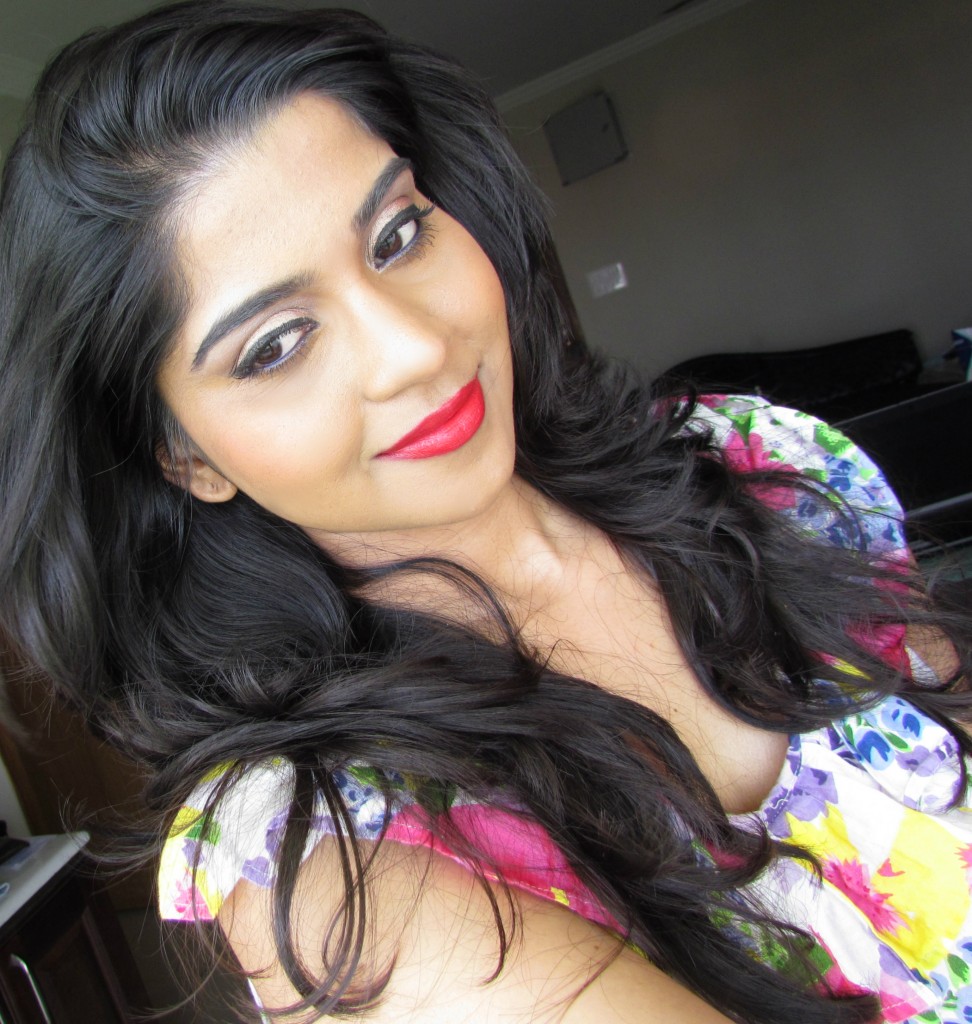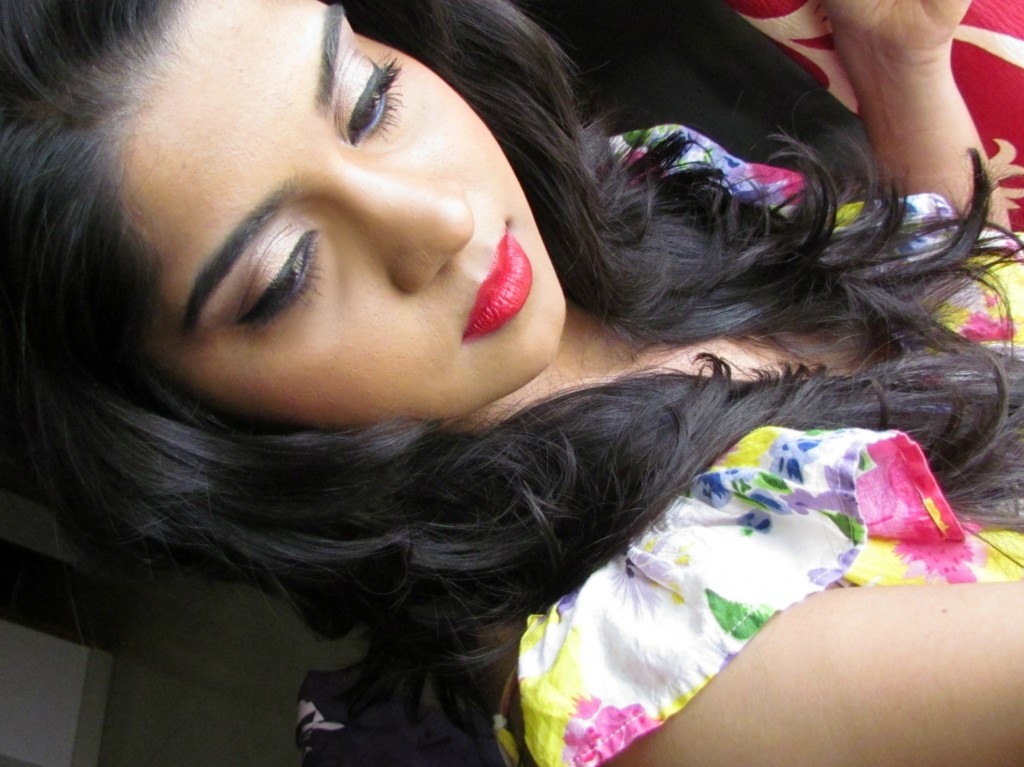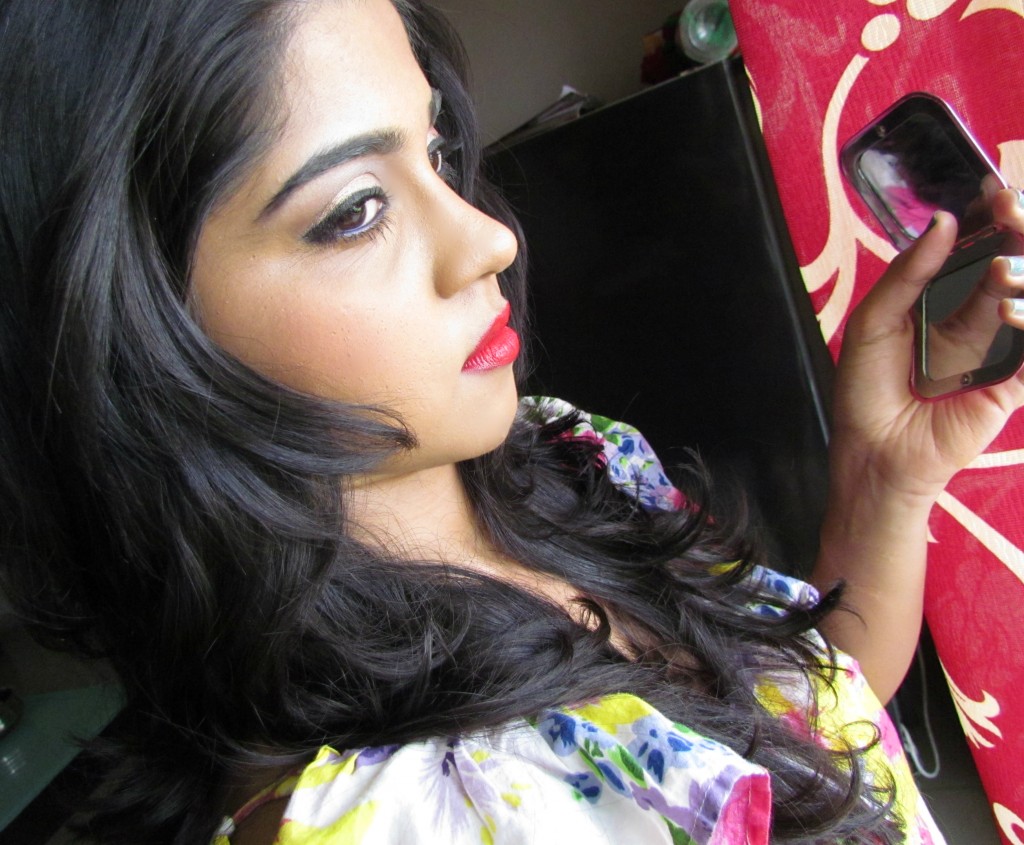 My makeup breakdown : 
-Eyes – Loreal Chrome Shine, Loreal Blockbuster Liner, Loreal Superliner, Benefit – They are Real Mascara
-Lips – Loreal Moist Matte Lipstick – Lincon Rose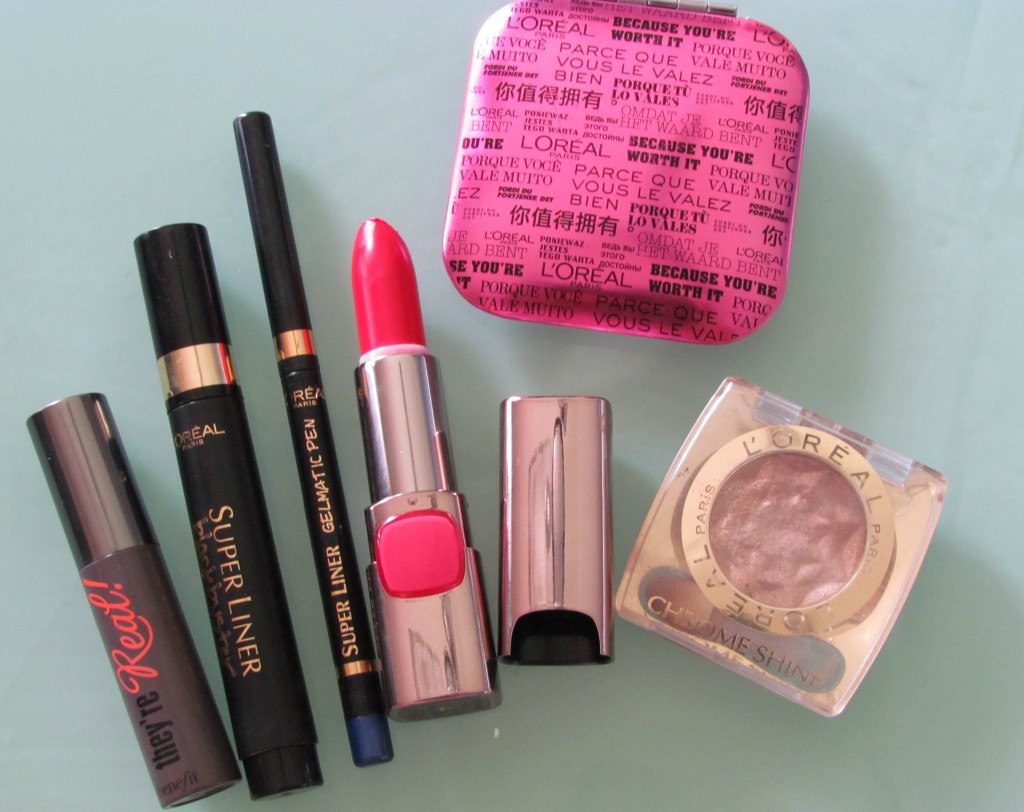 Also received this absolutely gorgeous golden makeup bag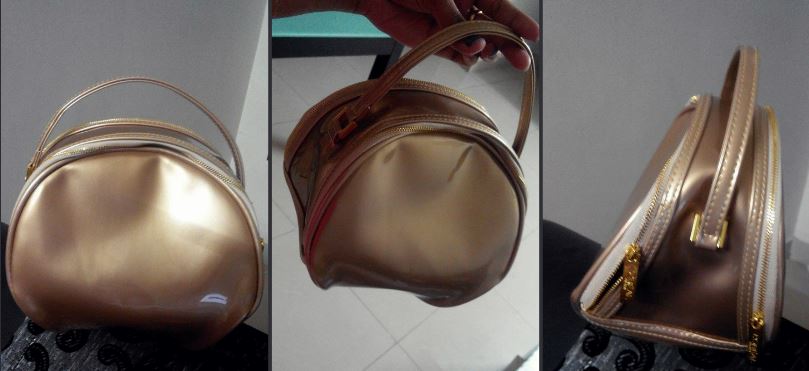 Stay Gorgeous!
Take Care
xoxoxoxo
Note: All images except Aishwarya Rai's belong to me…Don't copy or use it without my permission.
Disclaimer: Loreal Paris Products send by the brand PR 🙂