Girlies….Look what came in the mail yesterday! This is the CutiePieMarzia collaboration Memebox and as a Memebox addict, I could not resist buying this the second I heard about it! Now, how cool is that..CutiePieMarzia is a beauty and lifestyle youtube channel with over 4 million subscribers ran by the very lovely Marzia! She is a super awesome girl obsessed with asian cosmetics
I noticed, after posting about my two other memeboxes, some of you pinged and asked me whats it all about etc.. To answer that, A lil about MEMEBOX…
"Memebox curates only the most trusted, best-loved Korean beauty products at everyday prices. An extremely competitive industry, Korean cosmetics are renowned for their unprecedented quality developed through cutting-edge technology. At the forefront of the industry, Memebox is determined to deliver the enchantment of discovery through effortless experiences, at prices you'll never say no to." -memebox.com… Lets sneak peak into whats inside my CUTIEPIEMARZIA MEMEBOX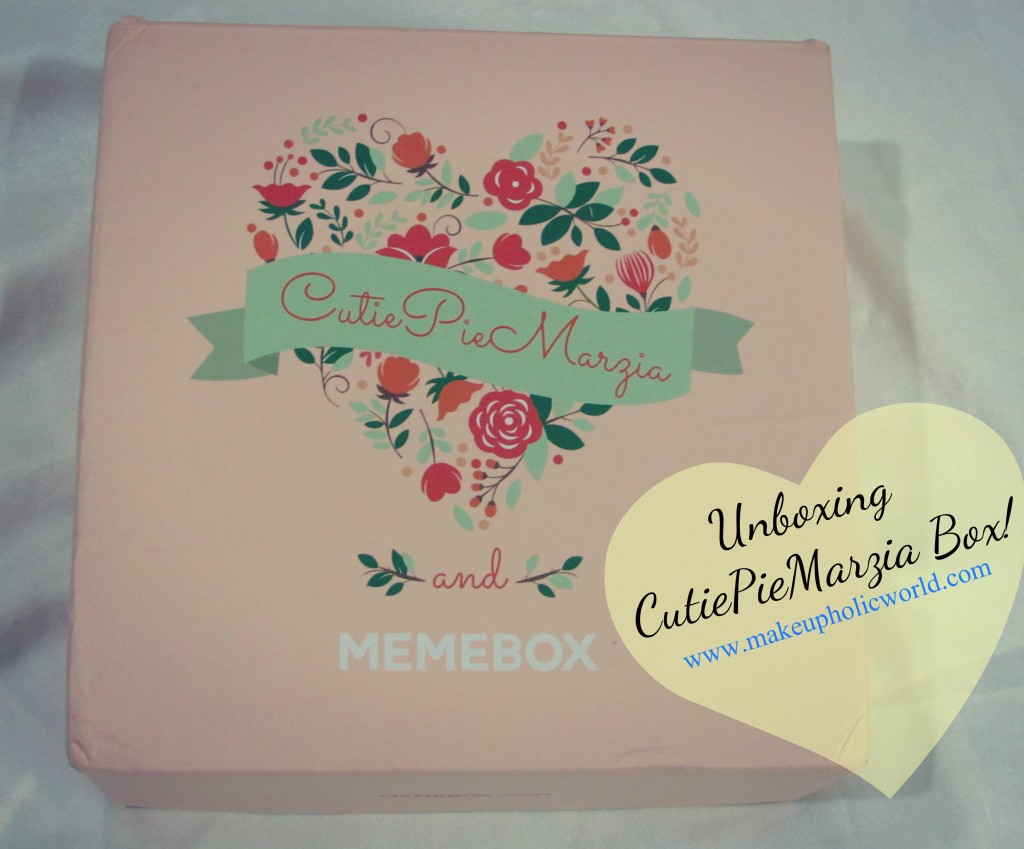 Oh my goodness, everything looks so cute and adorable! Many of you might think why I am addicted to MEMEBOX, One of the many reasons that I love about asian cosmetics is their tendency to look super cute while still being amazing quality.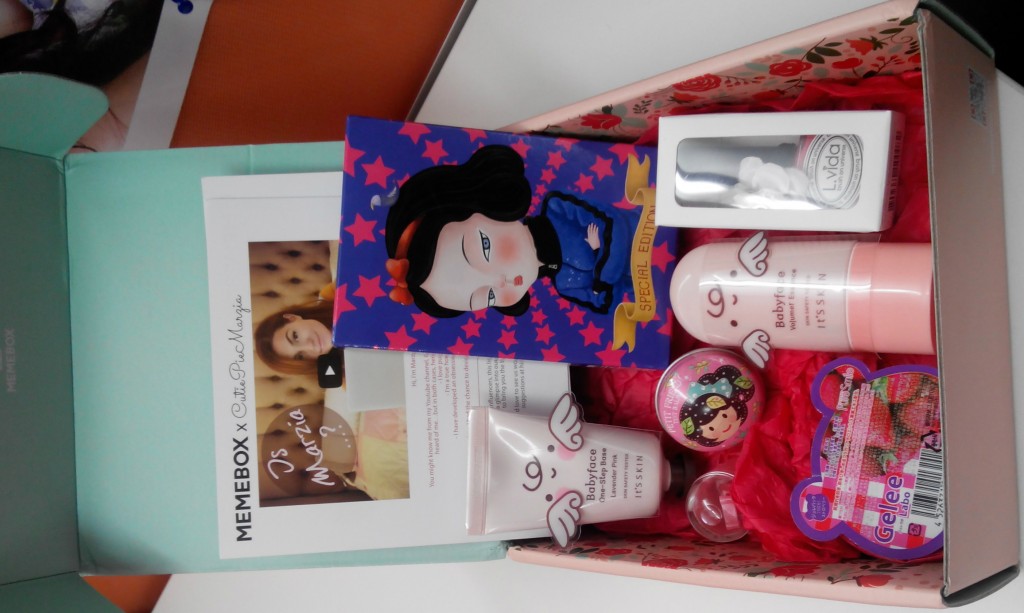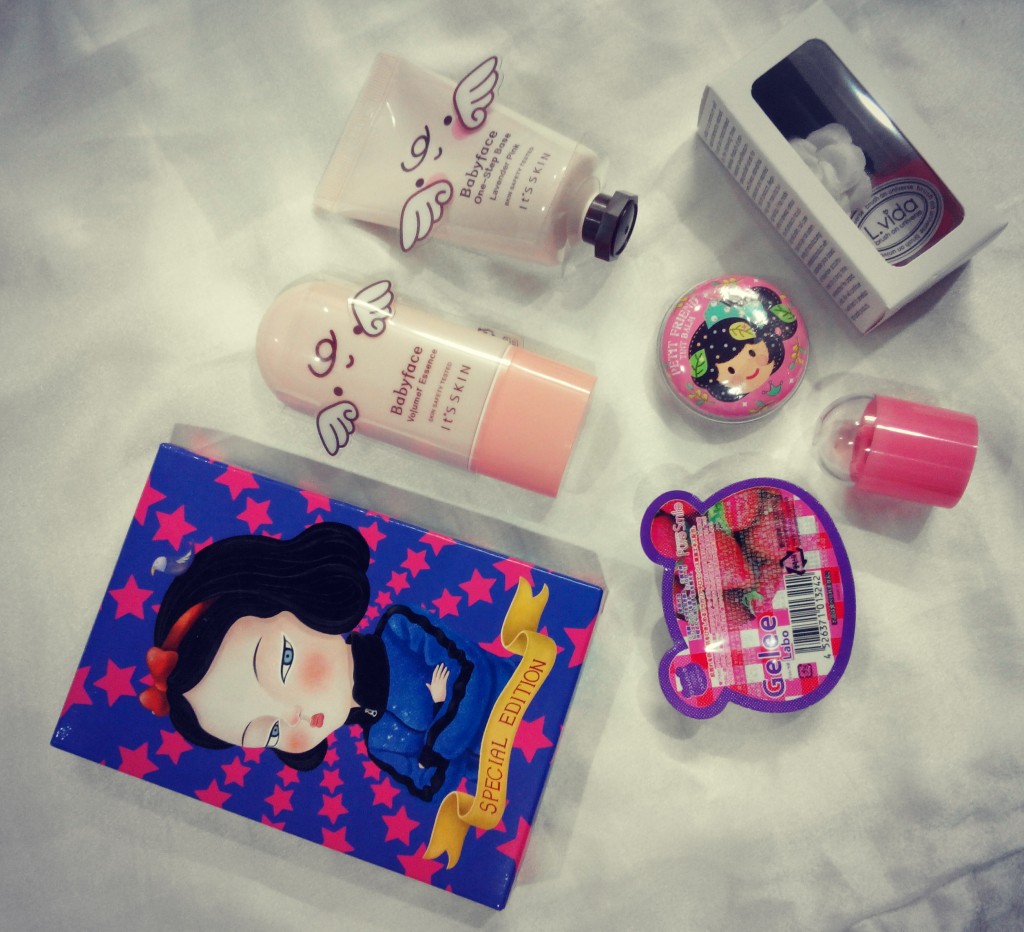 Every box has information cards in English as the products are from Korea. It also contains other information such as full costs of each item, usage directions etc..
1.BEAUTY PEOPLE Snow White Special Edition Season 2 [Glimmer Black, Glimmer Brown, Glimmer Bronze, Glimmer Gold, Glimmer Beige] 1.6geach
Full size product: 1.6g*5ea, ($54)
This special edition waterproof gel eyeliner collection from Beauty People features Snow White on each pencil! Mix and match five of fall and winter's hottest colors to add greater depth and vibrancy to your eyes. These gel-type liners contain micro-glitter particles that subtly brighten your eyes. Never worry about smudges; this tried-and-tested waterproof formula provides for a long-lasting finish.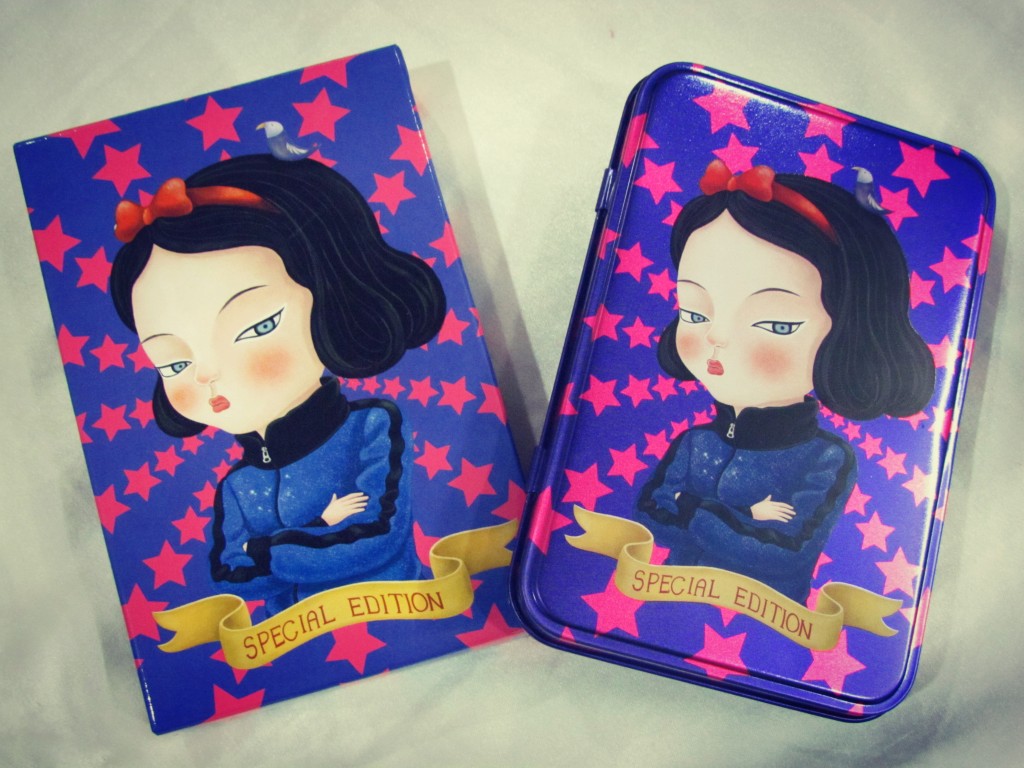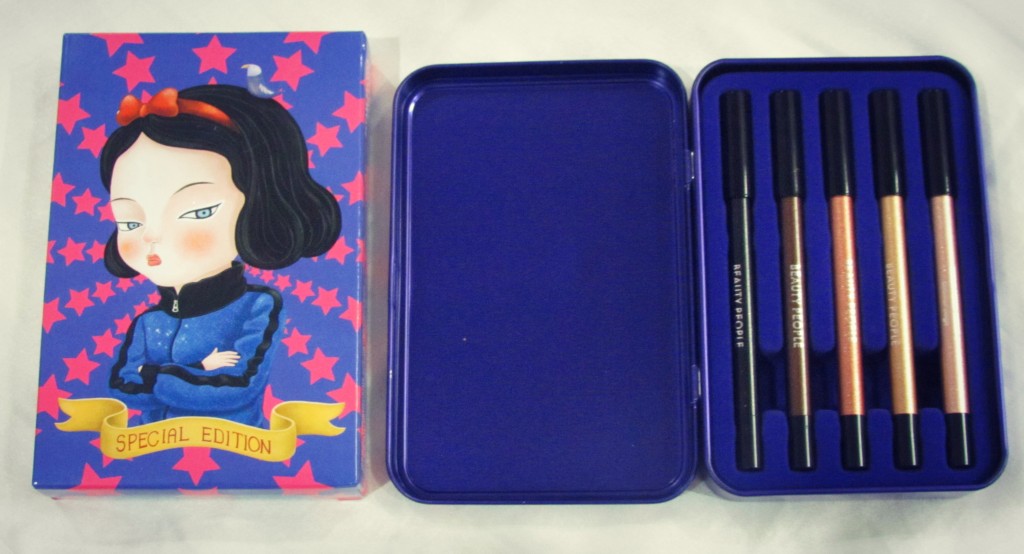 2. IT'S SKIN Babyface Volumer Essence 30ml – Full size product: 30ml, ($11)
This multi-purpose essence offers deep hydration, wrinkle-care, and brightening care all together. The hyaluronic acid and the NMF (natural moisturizing factor)formuladeliverintense hydration that penetrates the outer layers of your skin, delivering moisture from within. Also, adenosine and niacinamide components work to mitigate and treat signs of aging. They also work to brighten the overall complexion by improving and supporting cell generation and turnover.
3. IT'S SKIN Babyface Cotton Primer 35ml -Full size product: 35ml, ($9)
Enriched with green tea, chamomile, and aloe vera leaf extracts, this primer works to cover up any skin imperfections for a silkier, smooth baby-like skin texture. It leaves your skin moist from within, and cotton-silky on the outside. This is the perfect primer for easy subsequent make-up application.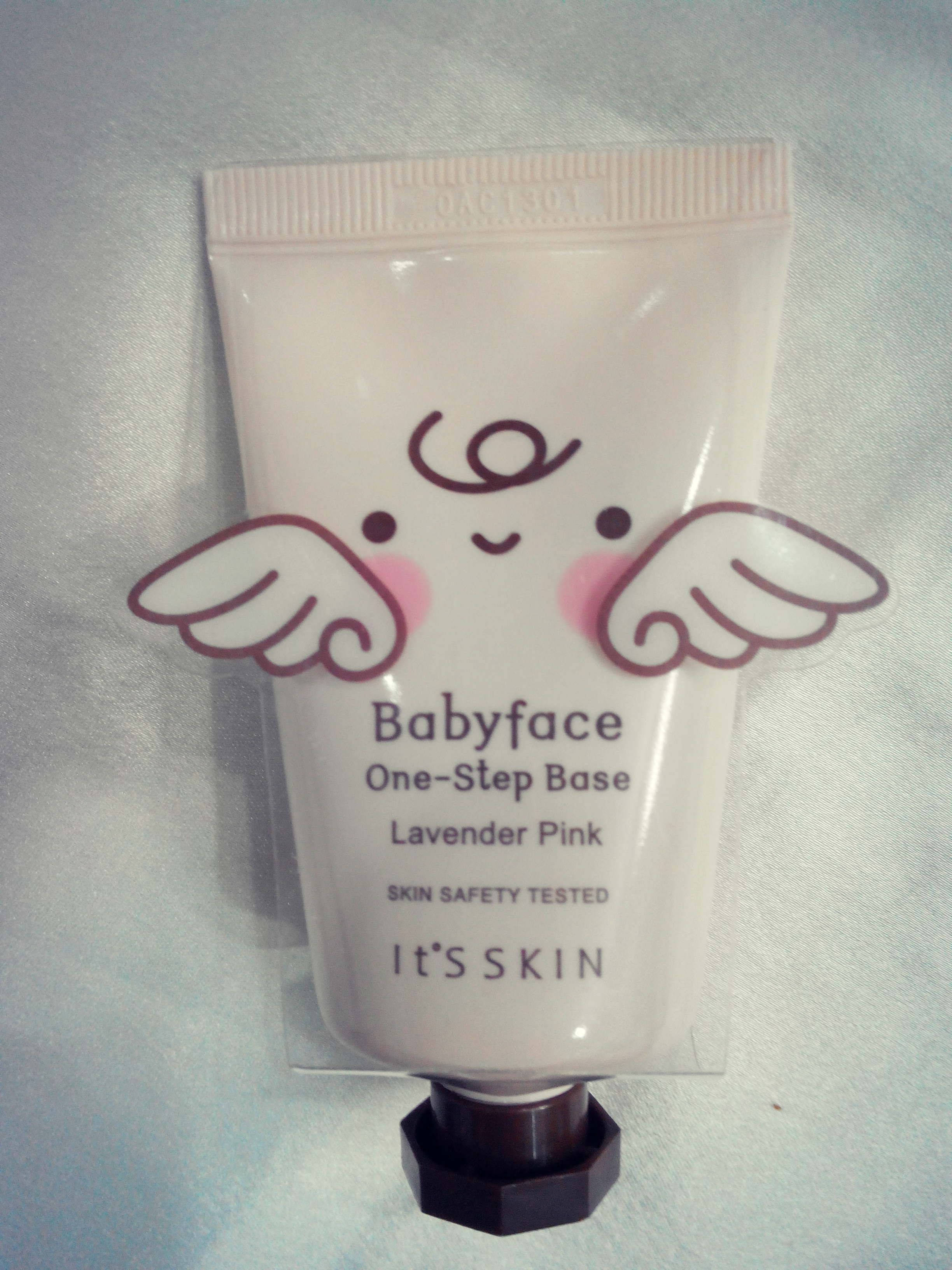 4. L.VIDA Nail Polish LC-34 Pink Orange 10ml – Full size product: 10ml, ($6)
Pamper your nails with L.vida's bright, beautiful nail polish colors that last. This collection is formulated with a unique combination of resins and waxes that provide a fast drying, long-wear shine.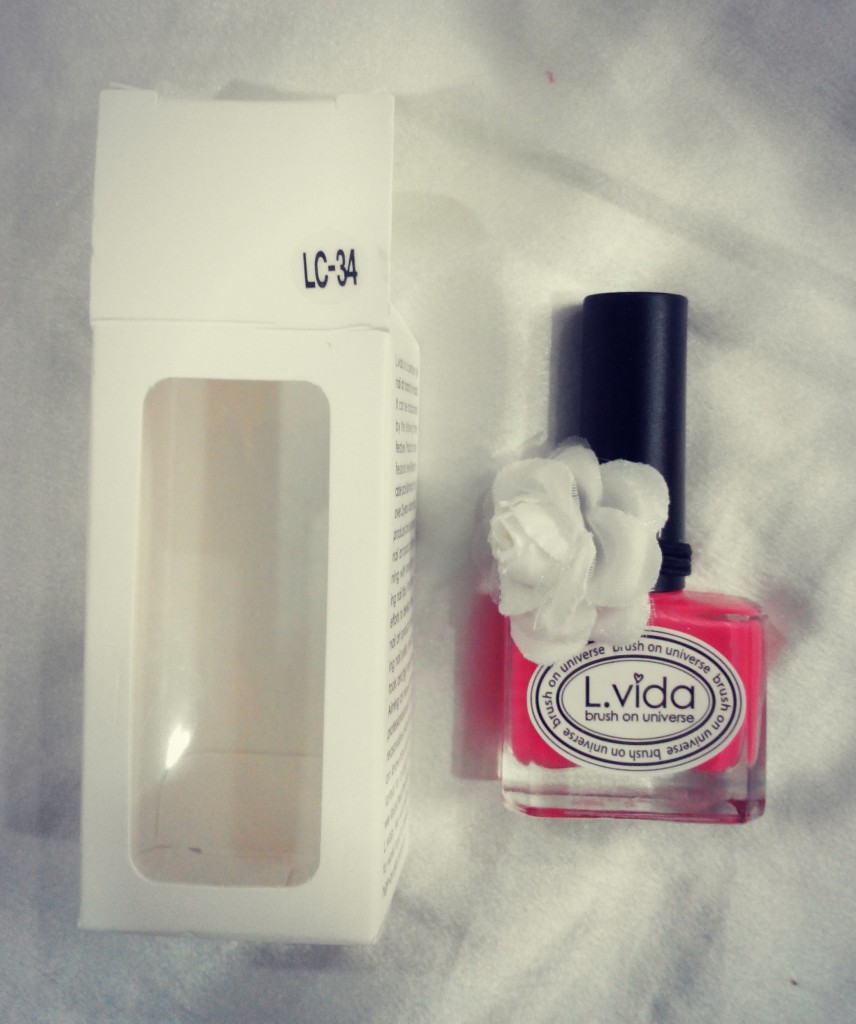 5. Pure Smile Gelee Labo Strawberry –full sized 1$
This is a face mask with 'high concentrations of natural extracts from nutrition-rich fruits that work to moisturize, softer and renew the skin'.
It looks just like a fruit jam! I can't wait to use this soon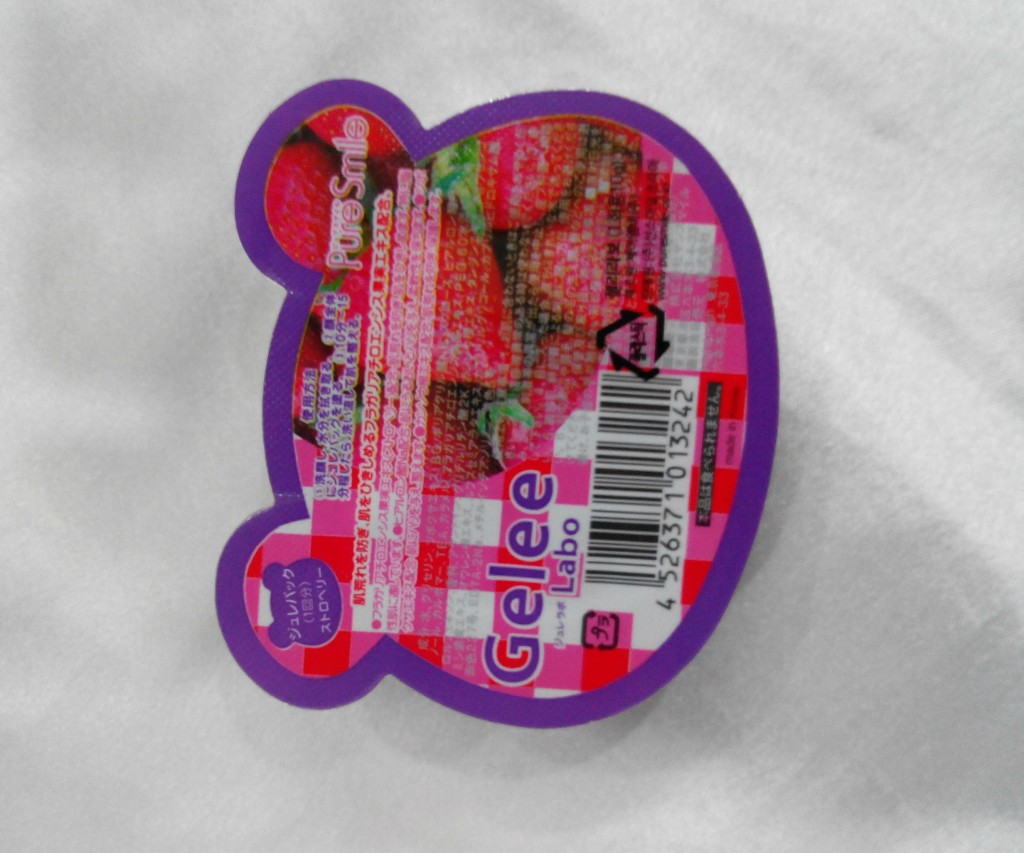 6. SHARASHARA Petit Friend Tinted Balm – Crown Pink – Full sized product: 20g, ($8)
This super cute  lip balm features an inner crown that contains the more vibrant colored lip tint, and an outer lip balm. The balm contains mango seed butter and avocado oil that deeply nourishes dry and chapped lips. This lovely item will leave your lips plump, moist and absolutely radiant.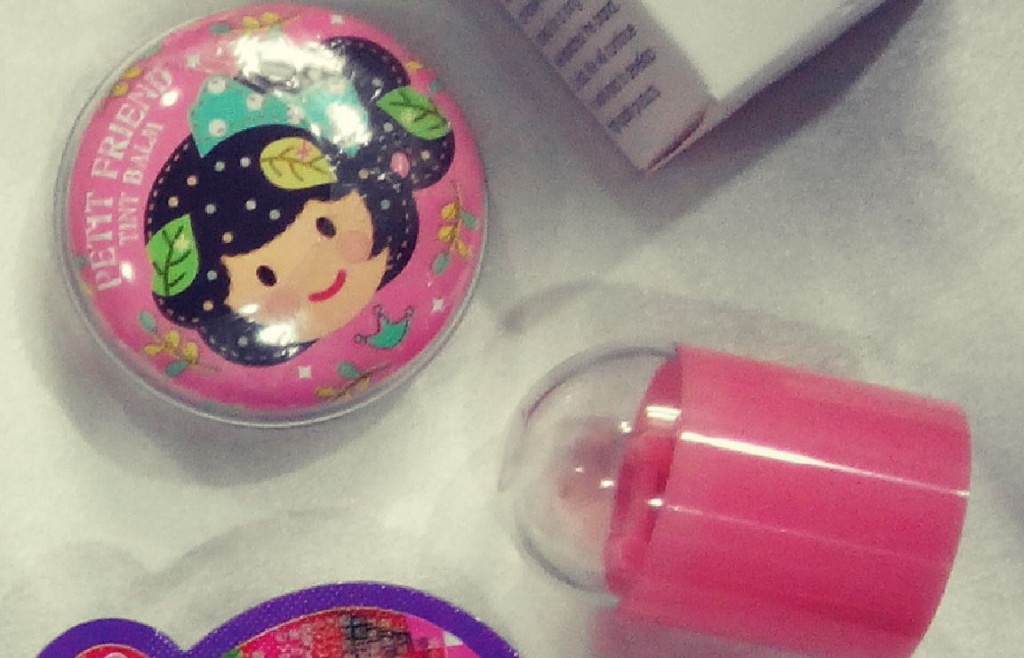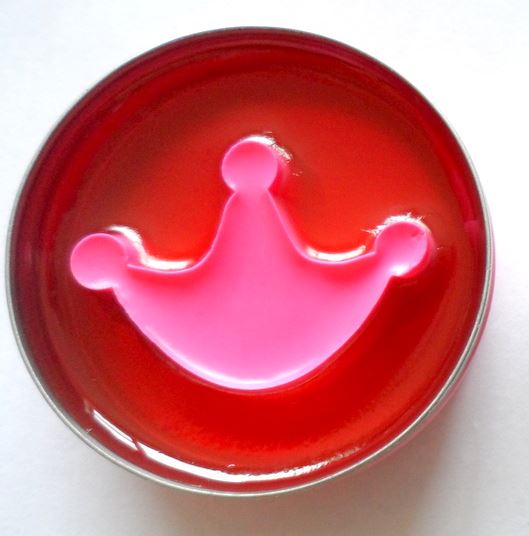 I also received a Pencil Sharpener. Overall, I am happy with the box 🙂 Wish there was some eye care products….The product I am most excited about is the Eyeliner set. The packaging itself is so tempting. The eyeliners are of good quality too. I am really happy that I ordered this box.
This box retails at $23+shipping; You get $88 worth of products for just $30! How amazing is that?! I am super in love with this box, there isn't a single product that I don't like or won't use so it is great value for money! Unfortunately, this box is now sold out but there are so many people requesting for it to come back that they might restock it!
I am looking forward to more MEMEBOXES in future… I have ordered a couple of boxes. Most of them I ordered are now Out of Stock.
But, If you are new to MEMEBOX and wish to try, Go for the ones here. These are in stock and I am totally excited about them 🙂
Superbox #54 Pinkaholic                                               Memebox Special #38 My Mask Box
Here are some of the MEMEBOX coupon codes you can try while ordering.
August PROMO CODES!
Get $5 off on orders when you buy 3 or more Memeboxes: MEMEBUNDLE3 
Get $8 off on orders when you buy 4 or more Memeboxes: MEMEBUNDLE4
5$ off – Couponcodes: GWFF, T875 , QACQU9 , 3MZU , QIC7SA , N233 , AMXL , SB1R6X , U24R  etc (Only one code at a time, One code can be used only once per person) I got these from here
 Have you ordered any MEMEBOXES? Which is your absolute favorite
Also Read
1. MEMEBOX Superbox # 40 Pomegranate Box
2. MEMEBOX  Scent Box Bundle – Baby Powder, Rose, Grape Fruit
Note: This post contains affiliate links.