Hi sweet girls out there…Today was such a relaxing day…A day without opening laptop from morning till evening! I just got up… Was sleeping the whole day because of medicines which I am taking to get rid of eye infection.  Now, I am back to action and I am going to review a powder blush . Lets move onto MAC Magenta review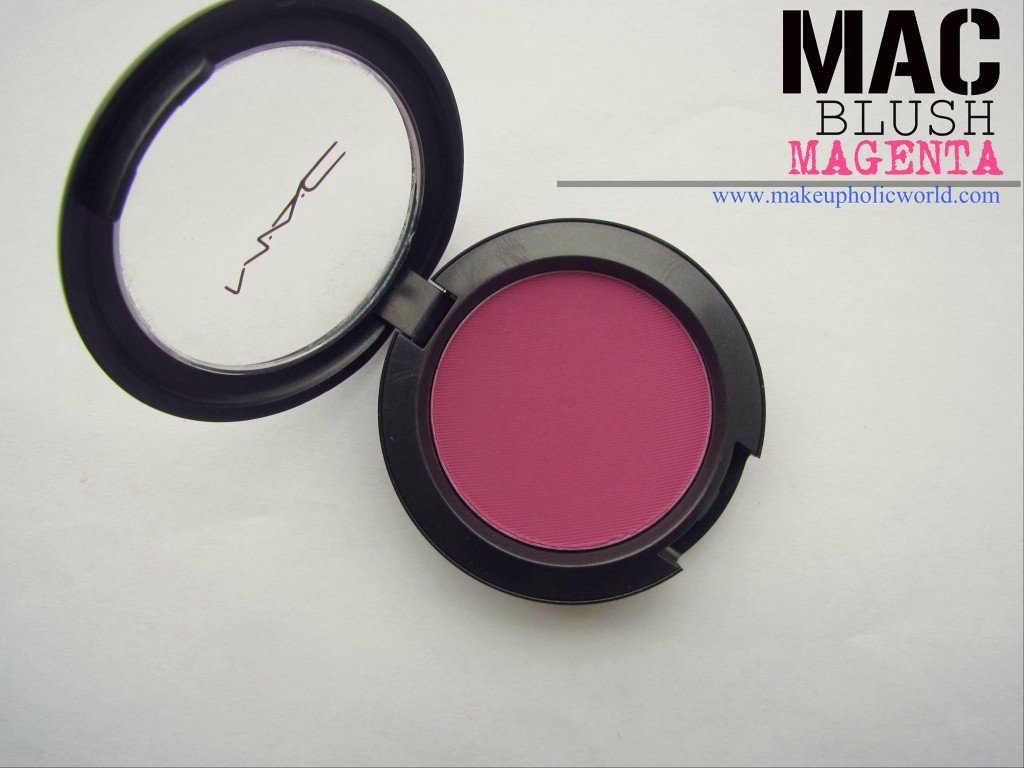 Now, that MAC have hiked the price its 1600 approx. for a 6g blush.
Packaging& Price:
Comes in a regular blush packaging.
More pictures of the product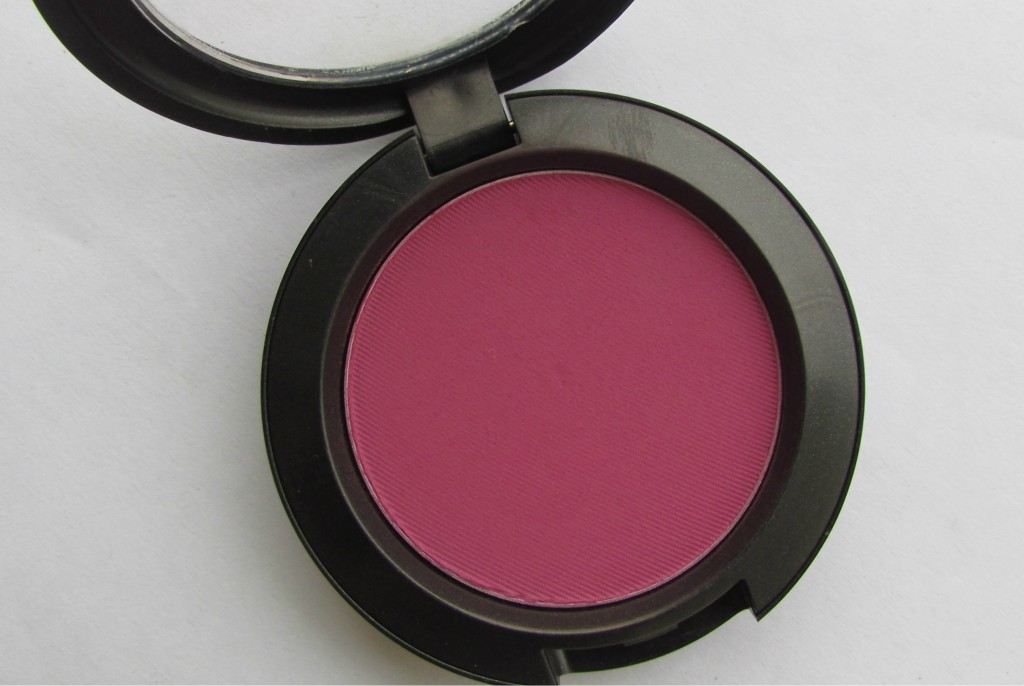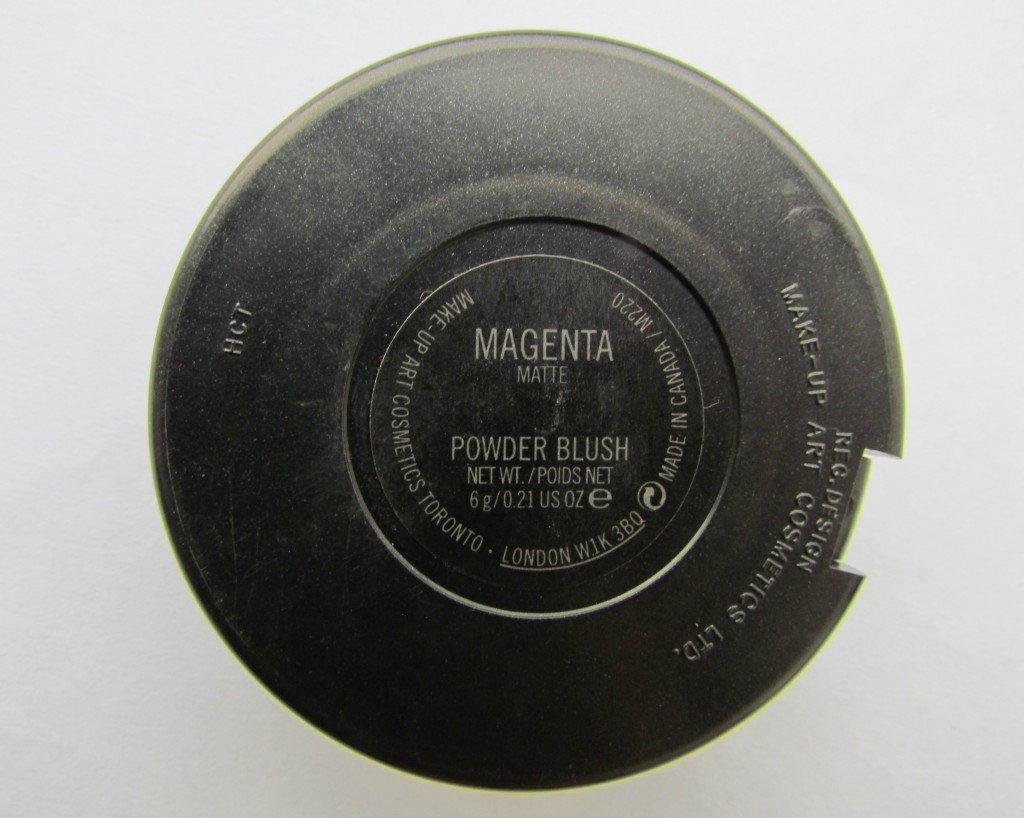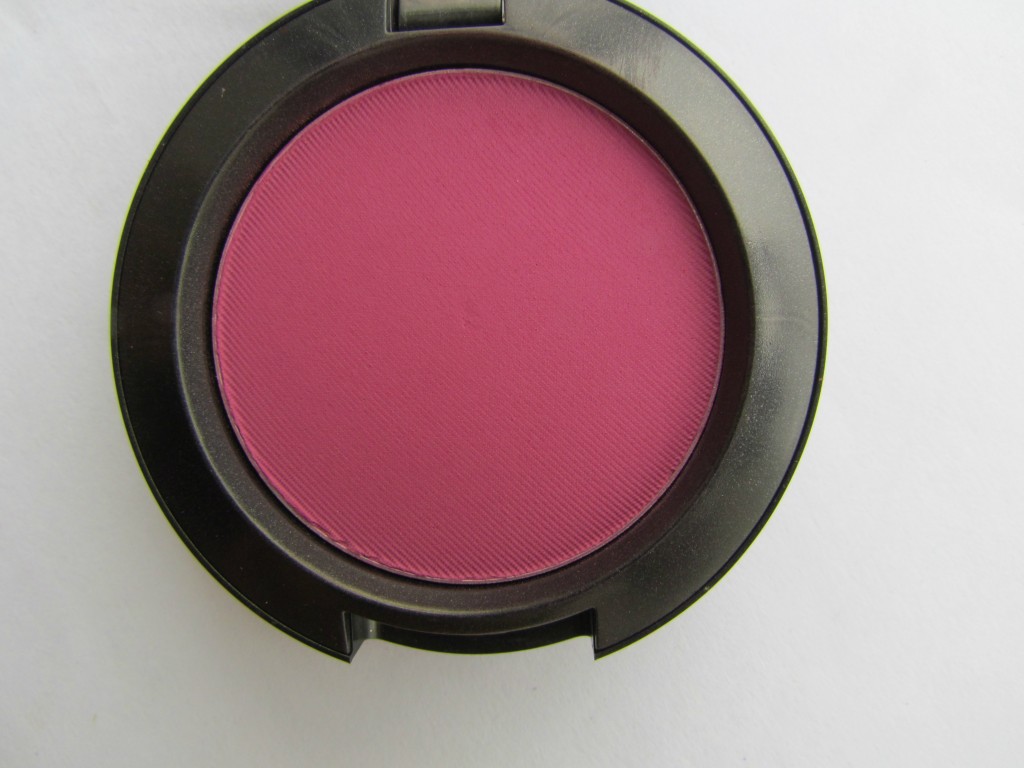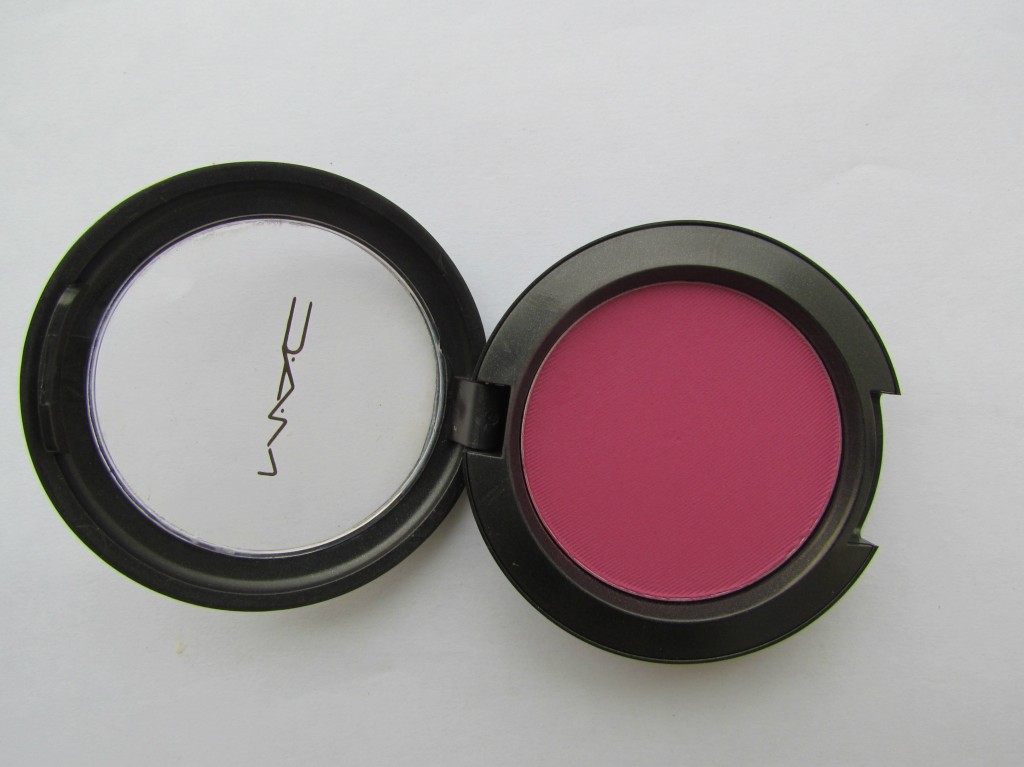 Swatches & my opinion about MAC Magenta Blush
A bold, bright and vibrant magenta with red undertone to it.  texture is dry and is of matte finish. A shade that looks super scary in the pan and fades to a warm pink on blending. One have to be really careful while applying this blush. its super pigmented and so, you should take a teeny amount and sweep it on the apple of your cheeks. I get 7 hours wear time even on super humid climate… But, this is not a favorite blush of mine…mainly because of the fact that its super super pigmented.. if u don't blend the product properly, you would rather end up looking like a clown….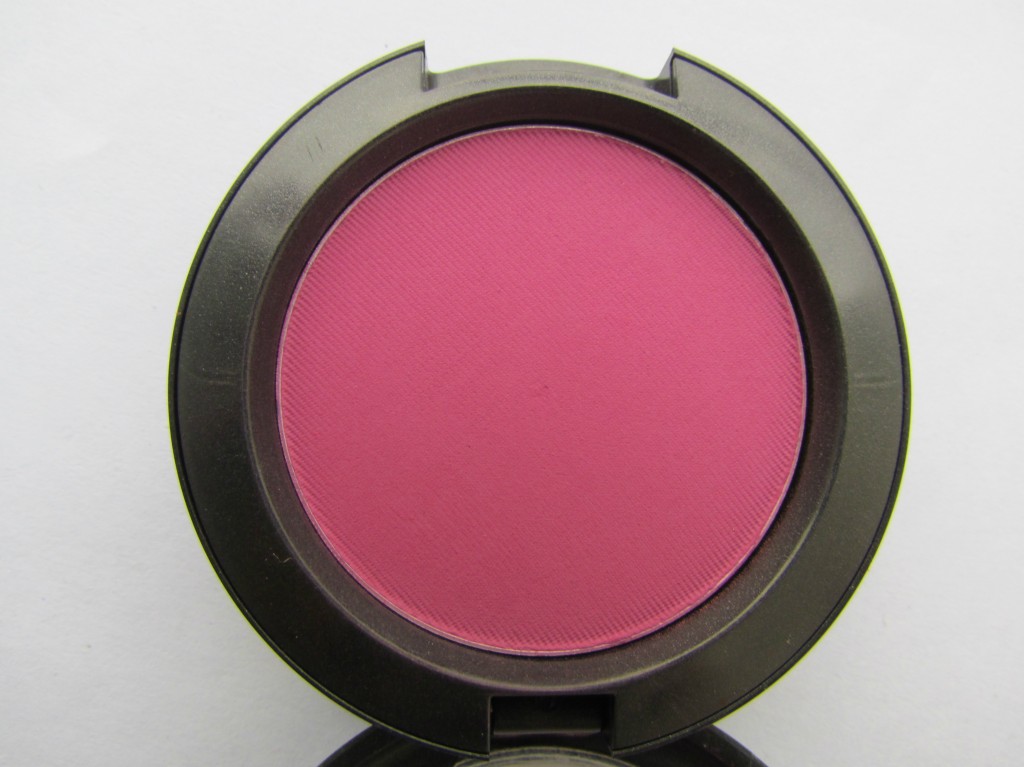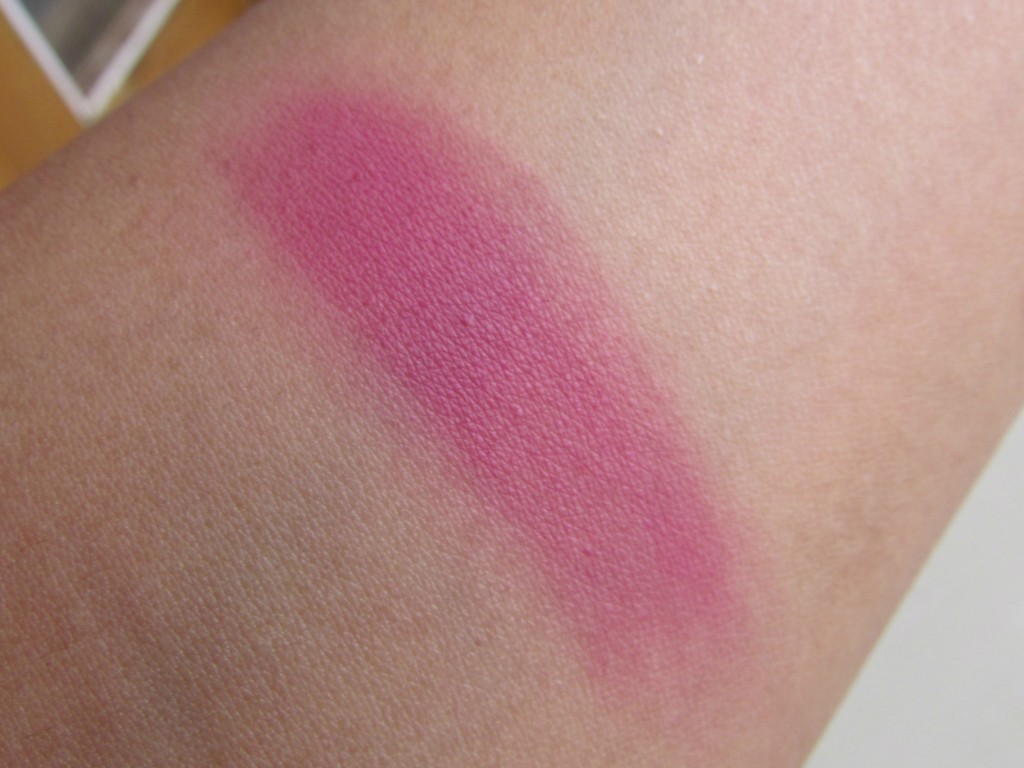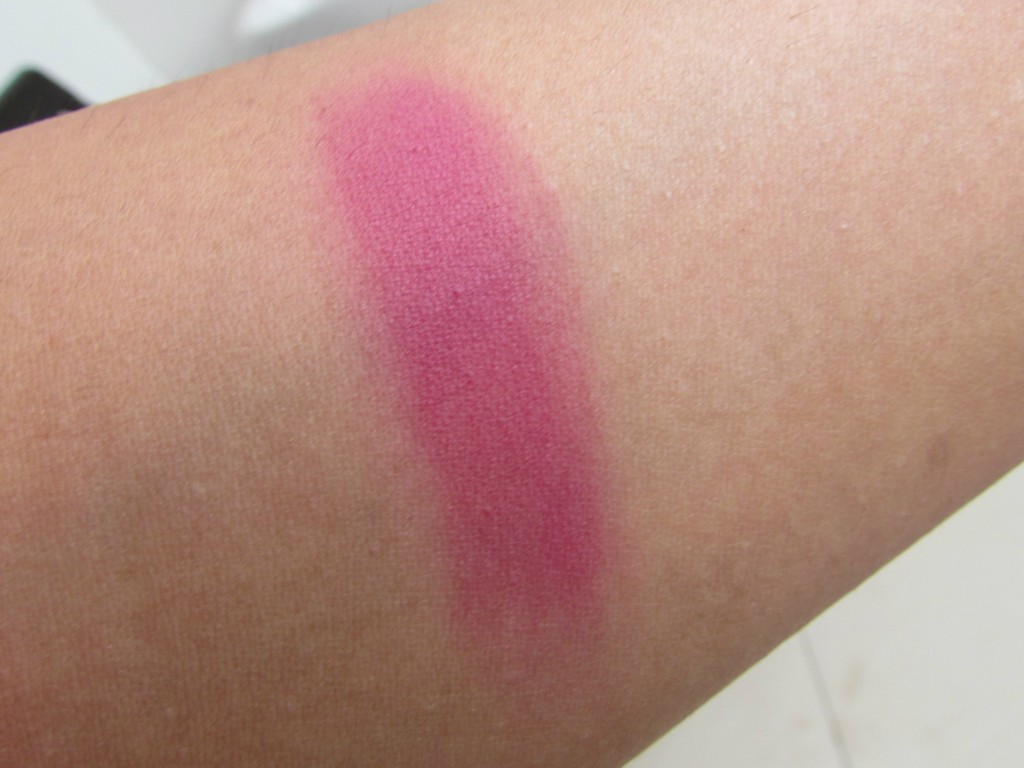 How it looks on me. I have applied it heavily so that u can see how it looks on my NC40 skintone…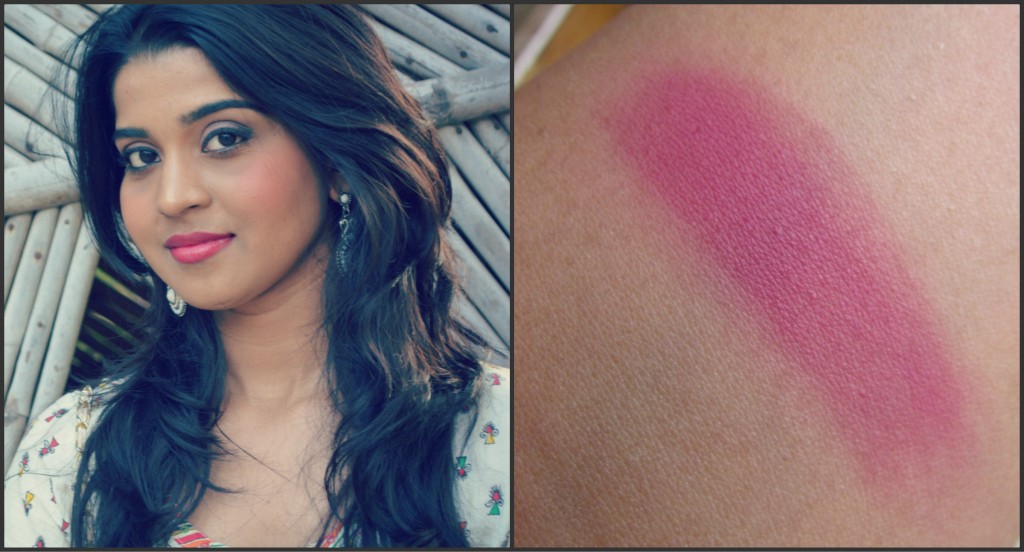 Pros
>>Super Pigmented
>>Will take ages to hit the pan
Cons
>>Might not suit darker skin tones
Hope you all Enjoyed the review…I am not a fan of this shade and this would probably go to my blog sale.
Hugs
xoxo