Girls, If you are a regular reader of my blog – You will probably know how a sucker  I am for natural, organic products. I love organic products for my skincare and Gia Bath & Body Works is my favorite brand when it comes to Facial Cleansers, Body Polishes etc. I have all of their facial cleansers and Angel and Pomegranate are my absolute must haves, be it any season..I completely emptied this pomegranate facial cleanser and would definitely reorder this. Today, I am going to be talking about the awesomeness of this Gia Bath & Body Works- Pomegranate Facial Cleanser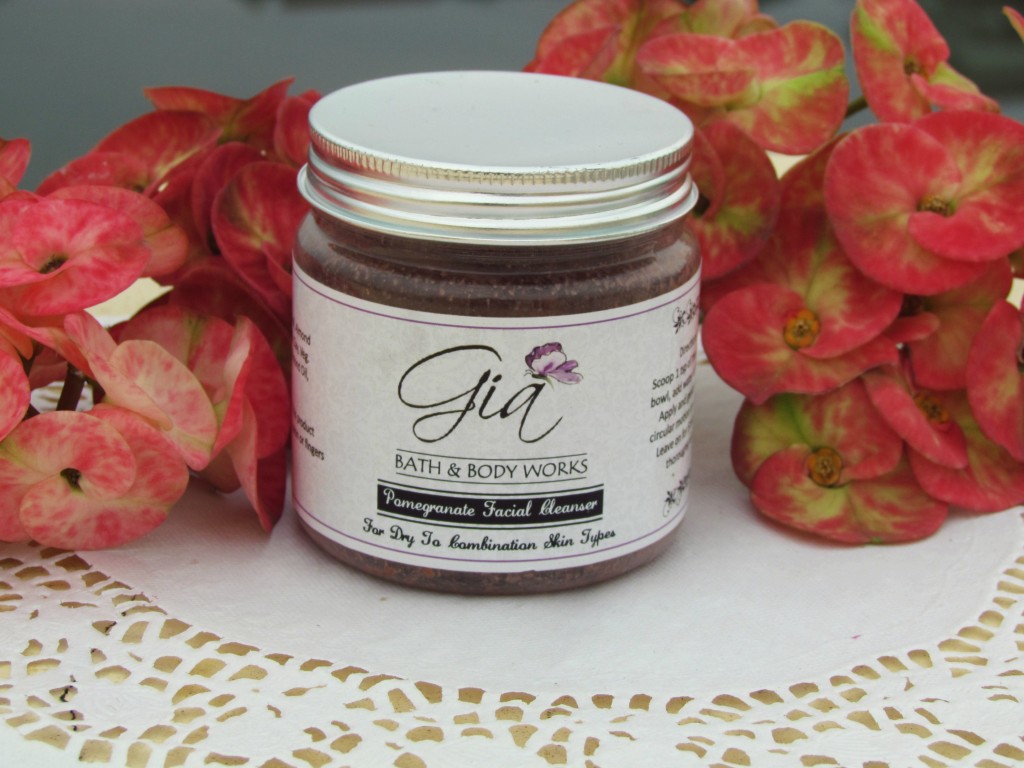 A little about Gia Bath & Body Works
Gia Bath and Body Works is a brand committed to making Handcrafted Luxurious treats to pamper your skin. We make exquisite Handcrafted bathing bars and skin care products In small batches while carefully choosing our ingredients and creating attractive body treats with unique designs and textures. 

The fragrances/Essential oils and colors we use are the Finest Premiums. We specialize in exquisite designer soap bars, cupcake soaps, and soap cakes.
All our products are handcrafted with love in a separated Soaping zone. 

None of our products contain harmful chemicals or fillers to bulk out products, They do not contain any SLS, SLES, preservatives or hardeners. just the raw Natural & Pure ingredients.They are suitable for most skin types.
Who is behind it
The wonderful Gayatri, who is a Celebrity Stylist, MUA,Salon Owner, Mother & a soap and cosmetic formulator. She is the power behind GIA Bath and Body Works. The creator of cute looking hand made soaps, body butters, shower gels,perfumes, body mists,lip balms, lotion bars, cup cake soaps etc…
Packaging , Price & Product Claims
Comes in this plastic jar with a screw open cap. Price: 590 INR ; Buy from here
Pomegranate extract and oil help to hydrate the skin, reduce acne, they are also full of ellagic acid which helps reduce collagen breakdown of the skin. Our luxurious Pomegranate cleanser is loaded with pomegranate oil and extract which will rejuvenate your skin adding a luscious glow.
Ingredients
Pomegranate extract, Pomegranate oil, Almond powder, Moroccan Clay, Rose Petal powder, Kaolin Clay, Veg. Glycerin, Colloidal Oatmeal, Avocado Oil, Sweet Almond Oil, Essential oil blend with Rose absolut.
-Preservative free
-Chemical free
-No animal testing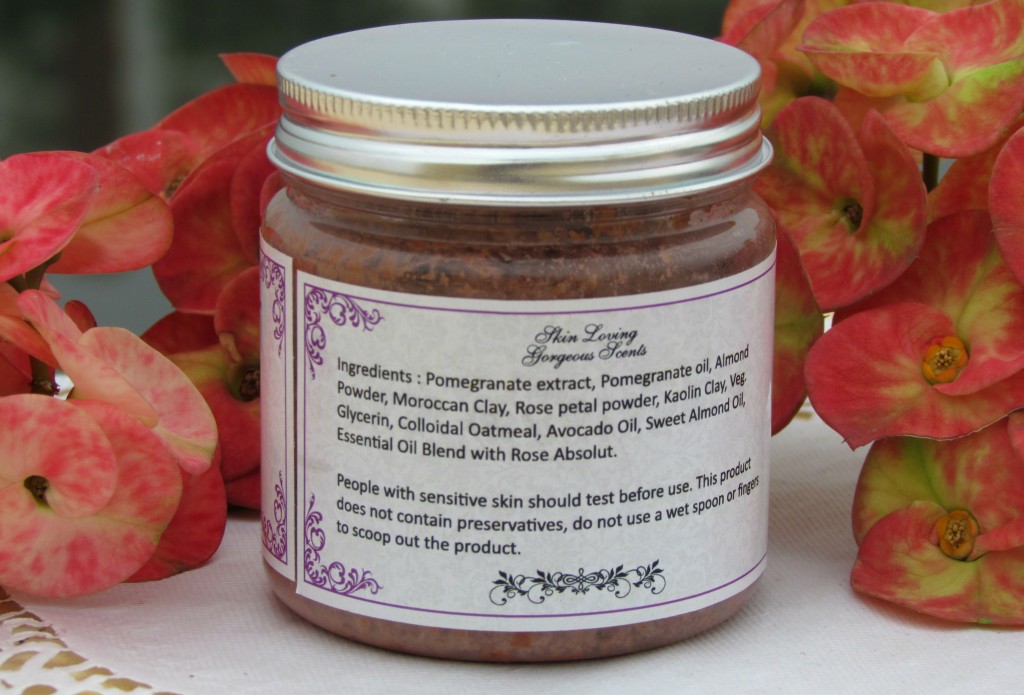 My experience using Pomegranate Facial Cleanser
I take two spoons full mix it with water and make a paste – apply it all over my face and neck and leave till it dries out. I love using this. I have a very sensitive skin and this one didn't irritate or made my skin dry. I use it every night before my regular night care routine. I finished one full tub within 1 1/2 months of using it.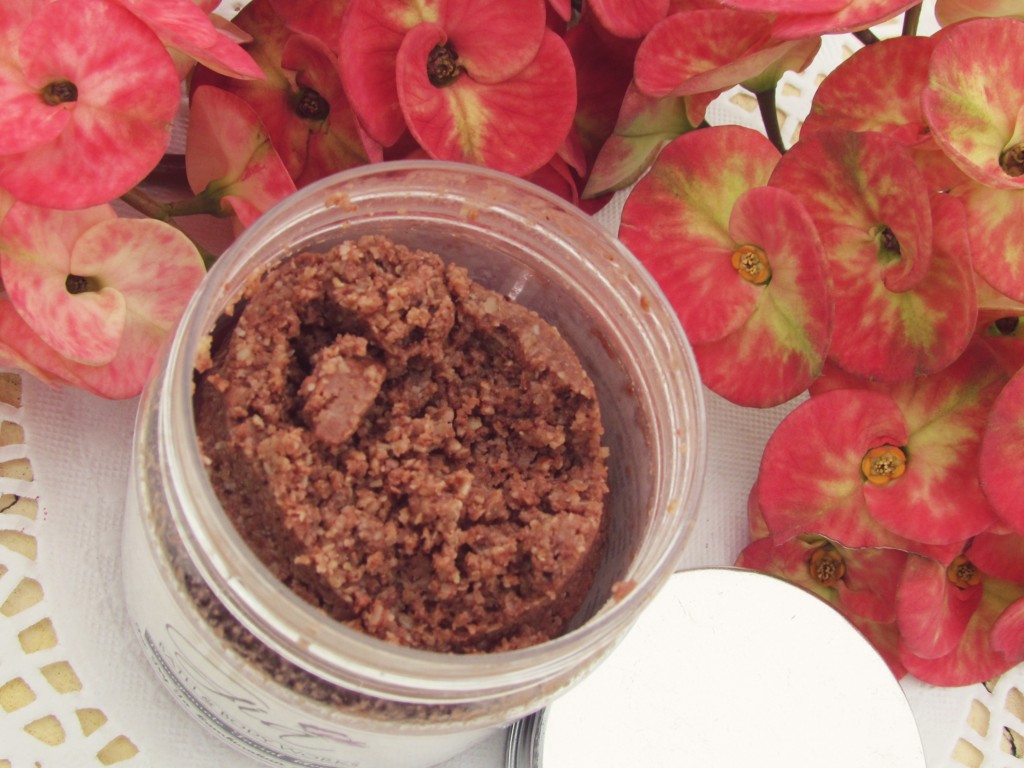 This has a pleasant fragrance and it leaves a nice glow to the skin. I totally recommend this if you  are looking for a completely natural face pack that is gentle to be used everyday.
The Pomegranate helps fight the signs of ageing. This cleanser softly cleanses and refreshes skin.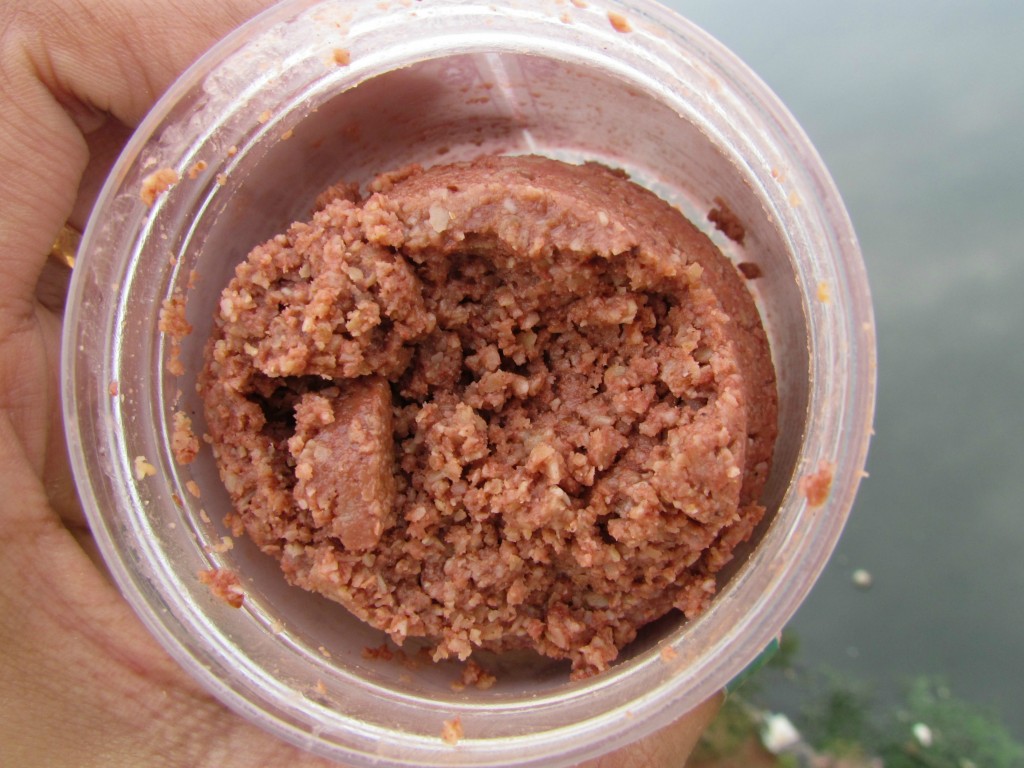 Pros
Cleanses and refreshes
Leaves skin feeling soft and silky
Skin feels firmer and brighter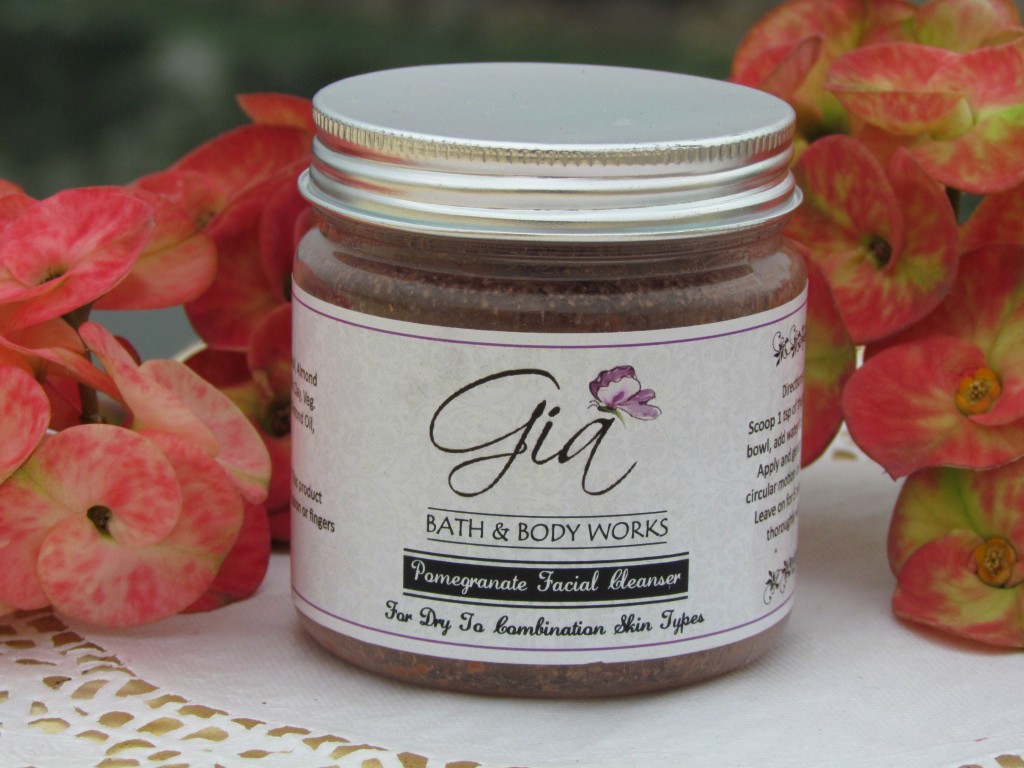 Overall, A wonderful product that is perfect for dry – combination skin type. Cleanses and refreshes the skin. Leaves a glow that is long lasting. Very pleasant fragrance and made of all natural ingredients.  I use a moisturiser after washing off this face pack. A must have for summers