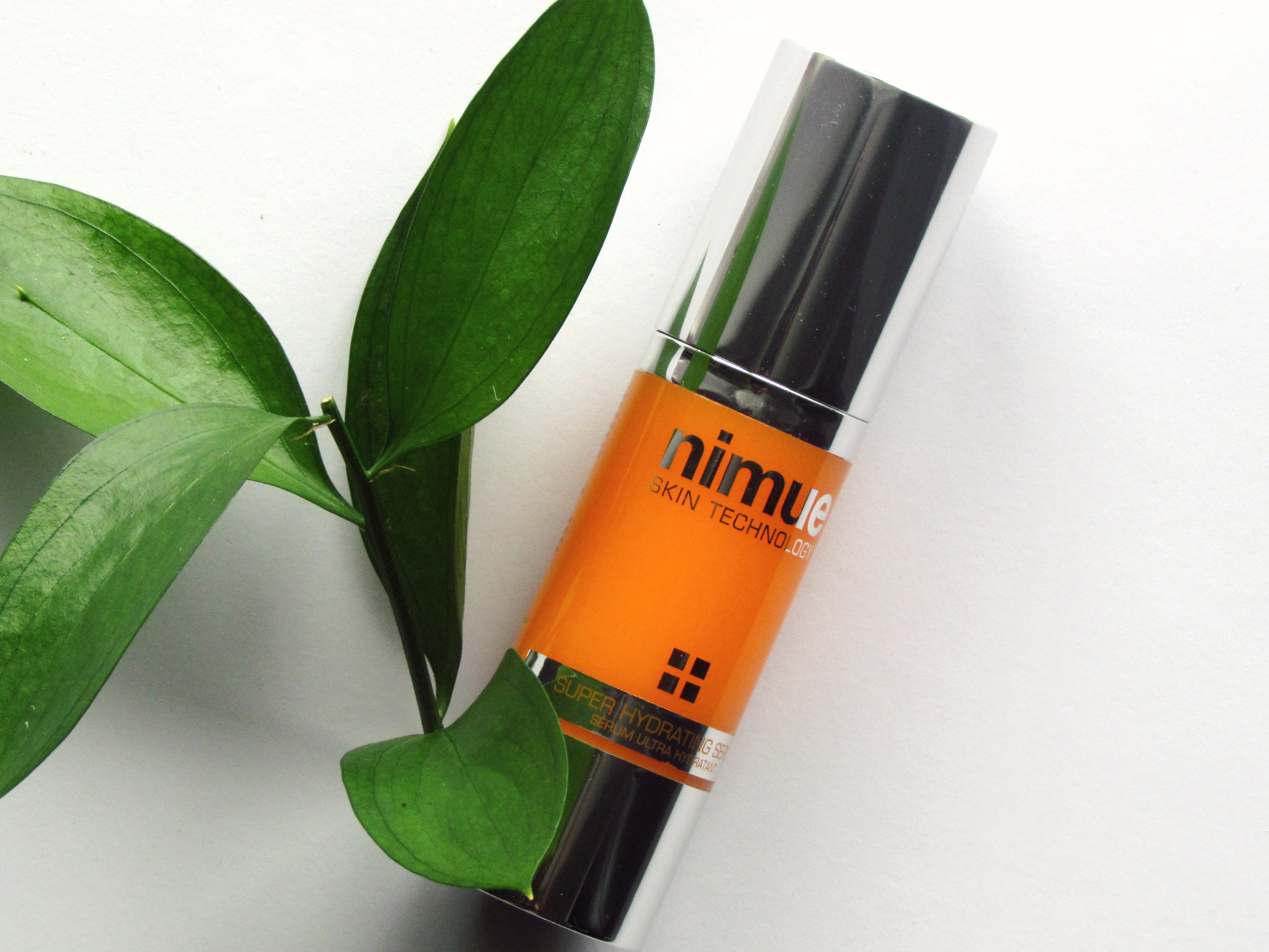 Just like us our skin gets thirsty but we don't always remember to rehydrate it. That's why Nimue developed their innovative Super Hydrating Serum, which acts as a glass of water for your skin.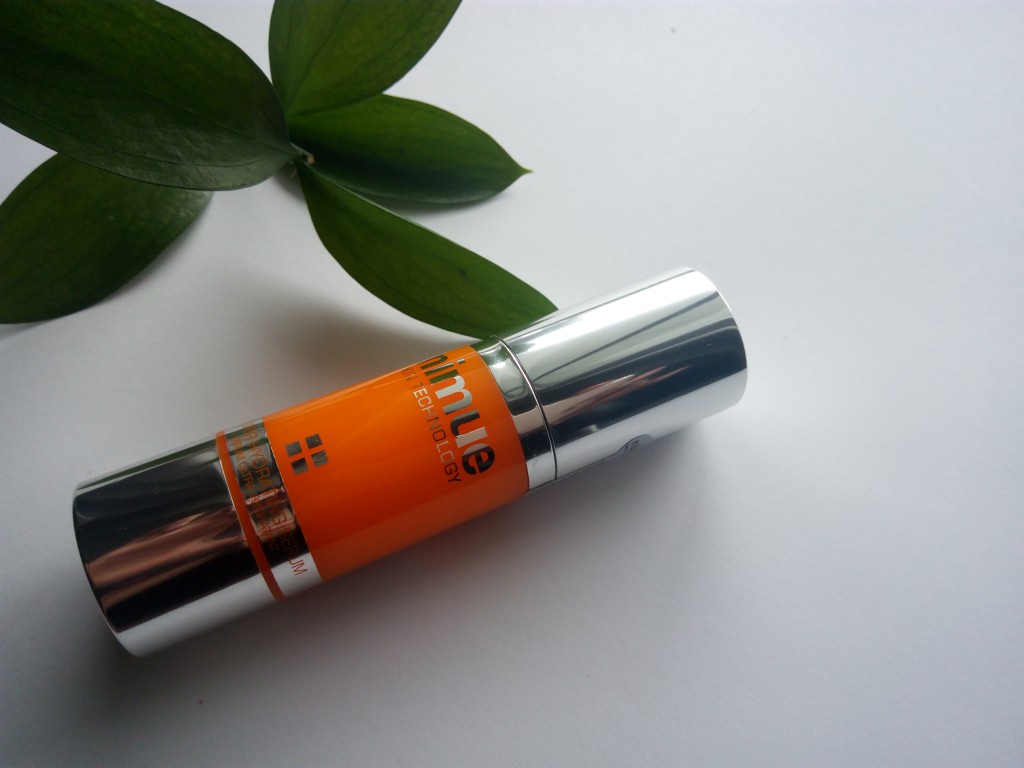 Product Description
Introducing Nimue Super Hydrating Serum like "a glass of water for your skin"
This powerful little product is a booster treatment for additional hydration and anti-ageing support in all skin types and conditions, particularly those exposed to seasonal changes. This isn't like any other skincare on the market. Nimue is a generation derma-cosmaceutical product range, which has pharmaceutical like benefits that are able to affect the structure and biological functioning of the skin. This results in healthier skin with visible results.
Neutralises the destructive effects of free radical damage at a cellular level

Reduces the appearance of fine lines and wrinkles

Tightening effect on sagging skin

Revitalises dull, tired skin by improving cellular metabolism and microcirculation Potent anti-inflammatory reducing redness 

and skin irritations

Excellent for treating puffiness and dark circles around the delicate eye area
Price : RRP $165.00 (30ml)
Ingredients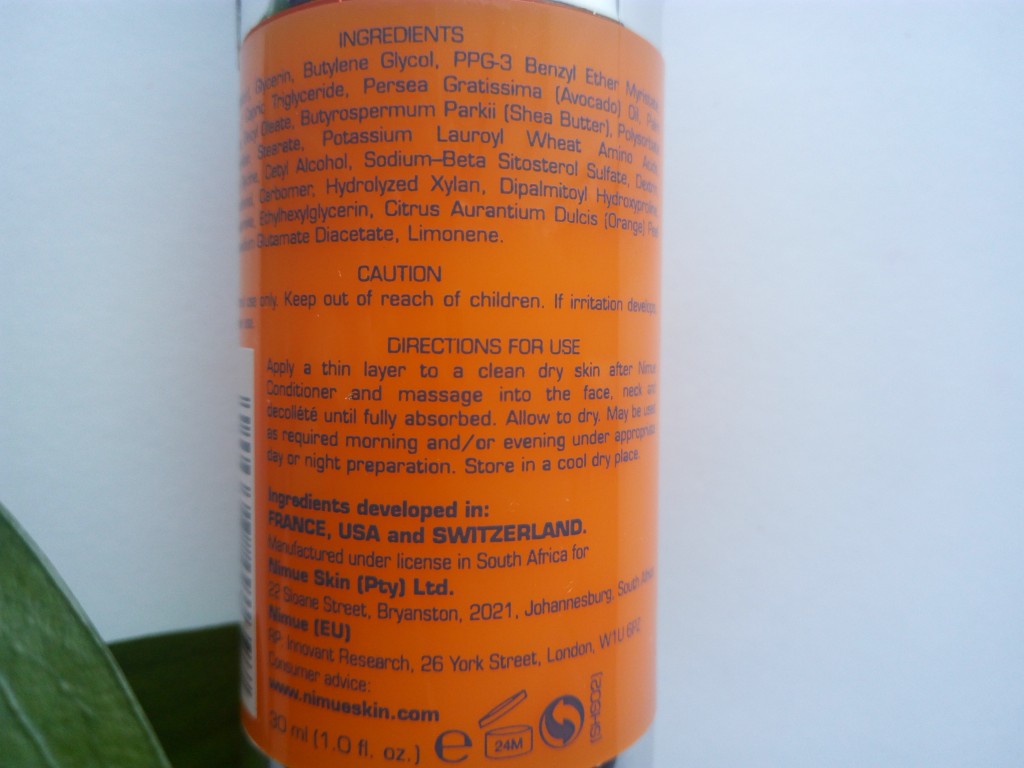 How to use 
Apply a thin layer to a clean dry skin after Nimue Conditioner and massage into face, neck and decollete until fully absorbed. Allow to dry. Follow with day/night preparation. Ideal to alternate nightly with Active Gel/Lotion. May be used daily as required or for periodic use depending on the skin requirements.
My experience using this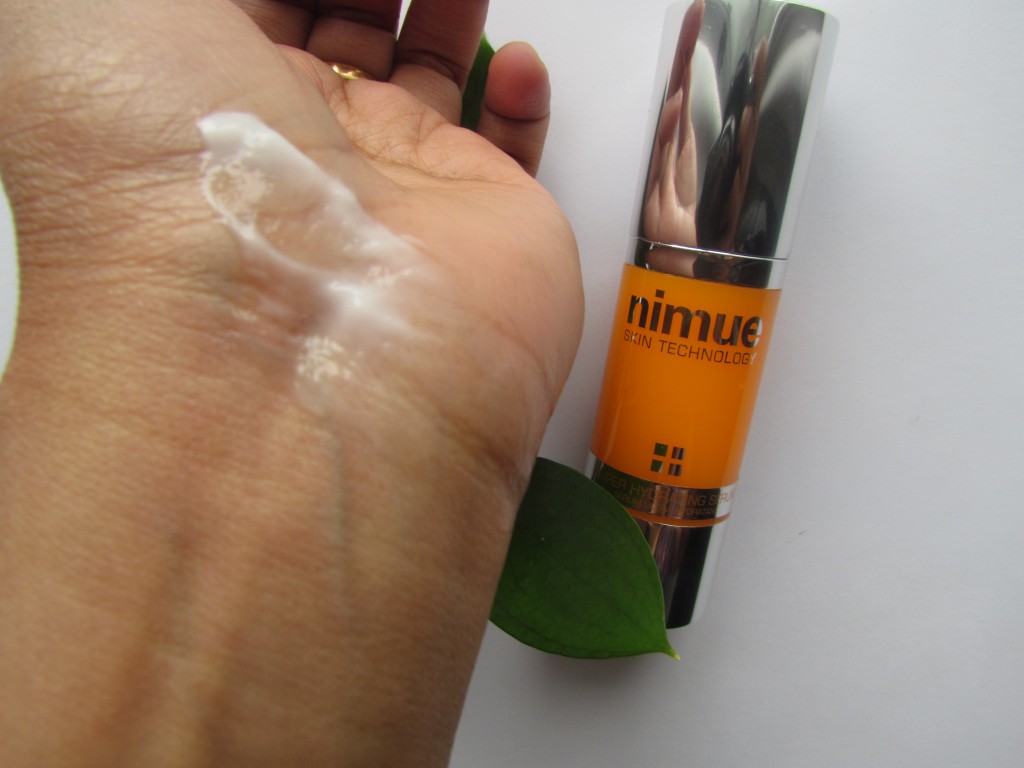 This product is designed to provide long term hydration to the skin. It has anti-ageing properties and gives a smooth, hydrated and supple skin. This is designed to help restore the balance of the skin that is exposed to seasonal changes.
This product is excellent for people with hyper pigmentation, extremely dry skin and also for Problematic skin (with dehydration due to side effects of harsh treatment or medication). This is a premium skincare product.
I have been trialing this since 2 months or so. My major skin concerns were – dry area around mouth, nose and very dry under eye area, dark circles. The best part is- only a tiny amount is needed for the entire face. Now, I used this cream every night after my regular cleansing and toning before my actual night moisturiser. The texture of this is very light weight and it gives a very cooling sensation and just vanishes on to the skin. I follow my regular rosehip oil/kiehl's facial oil ( which of these depends on the dryness level of my skin, if I have breakouts – I use rosehip oil, If normal I use Kiehl's serum + Kiehl's midnight recovery).
I can definitely say that this  completely reduced the dry patches/ areas on my face. My face is just normal now. And, this never gave any breakouts. usually, when I try any new products, My skin takes time to adapt to it and usually I get break outs. This one was excellent in that matter. Really helped in reducing the redness around my nose as well.
Now, talking about the dark circle reduction. Excellent for treating puffiness and dark circles around the delicate eye area. If you have slight dark circles, within initial 2-3 weeks , you can see a improvement. For me – I have little more darkness around my eyes than normal. I would say a little more than medium, not worse though. color keeps changing around my eye area. When I have any sinus issue, it becomes really red more than dark.  This product helped removing the dryness around my eye area.  I usually put this prior to my regular eye cream and give a massage. It sinks in very quick and when using during day time, helps my concealer glide easily.  I haven't seen a complete reduction in dark circles. But, I must say, It did lighten the area a little bit.
I think it takes time to show up the results. I am continuing to use this and see if it lighten dark circles as well. During summer months, I can just skip every other product and use this. Infact, I am planning to take this along during my upcoming trip to India. It did lighten small spots on my face that came after threading the facial hair.
Overall, I am impressed with this. Delivers what it claims. It's very light weight. Helps even out the skin tone by lightening the dark patches, acne spots (new ones) and reduce puffiness and awaken the eye area. I wouldn't say I have seen complete reduction of dark circles. But, this did lighten the eye area. Hydrate the skin really well. No irritation, redness or breakouts. Suits sensitive skin too!
Stockists
Nimue is available at beauty salons and medi-clinics nationwide. For your nearest stockist call, 0800 144 562.
Have you splurged on an expensive skincare product? If yes, which is that? What's your favorite moisturizer at the moment ?
** Product sent by Generalist PR. However, my review is honest and unbiased as always