There is no other luxurious and romantic way to fill your private space at home with fragrance, than with a naturally scented soy candle. Adding the warmth, fragrance, the aroma of these soy candles instantly uplifts anyone's mood… New Zealand made Nellie Tier brand offers various handmade products. I got sent this awesome candle in a jar few months back.
Nellie Tier premium hand poured candles are made from biodegradable, pesticide free and sustainable soy bean wax.  They contain no petroleum or genetically modified material.  They are subtlety perfumed using pure essential oils. Burn time of 40 -50 hours. In this post I am featuring the Neroli & Cinnamon Bark Candle
Nellie Tier Candles are available in 3 variants – 
Nellie Tier Candles – NZ$48.00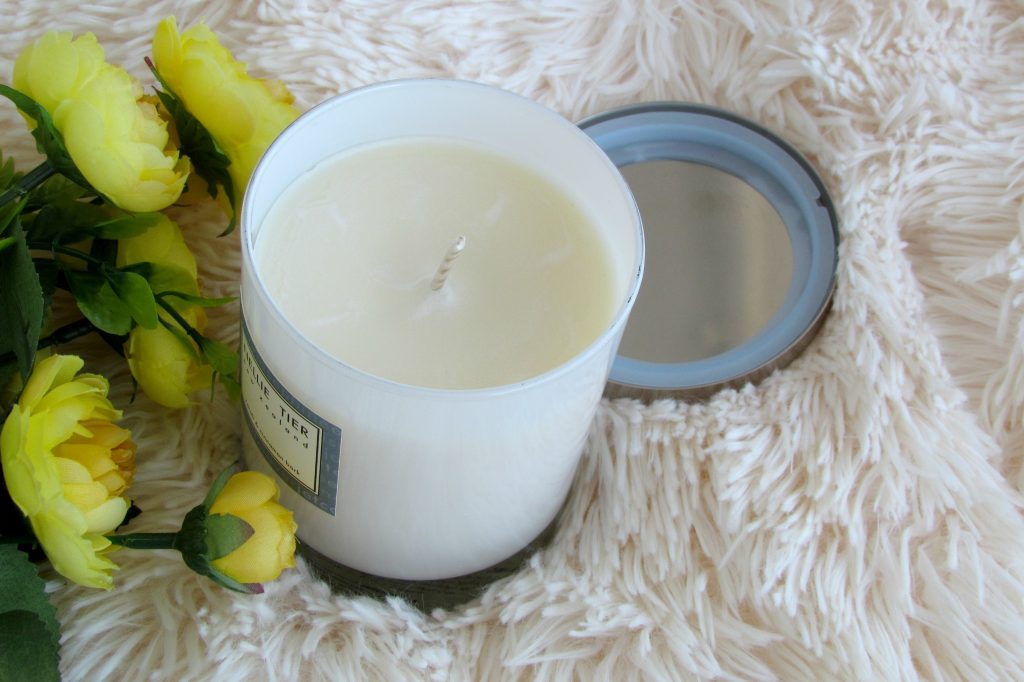 A little about Nellie Tier
Nellie Tier is a hand blended range of face body and bath products that are safe natural fresh – and sensuously luxurious. Nellie Tier philosophy is based on the age old practices of phytotherapy and aromatherapy. In each of Nellie Tier products they blend botanical extracts and pure essential oils in formulas carefully developed for maximum effectiveness. Nellie Tier do not use parabens Sodium lauryl sulfate (SLS) mineral oils artificial perfumes or colour additives. Cruelty Free
https://www.instagram.com/p/BDsB3AYRlSO/?taken-by=makeupholicworld
Ingredients – Soya Bean Wax Pure Essential Oil Blends
Fragrance: Neroli & Cinnamon
Cost: NZD $48.00
Scent Strength: Medium
I was super excited to use this candle. I love to use it for my "At Home Spa" sessions. It has a very soothing and relaxing fragrance. At the end of a busy day, when I light the candle in the evening, it really calms my mood with its instant light, warmth and the fragrance. It is not too overpowering or too sweet. My only improvement wish is that Nellie Tier offered refills for their candles.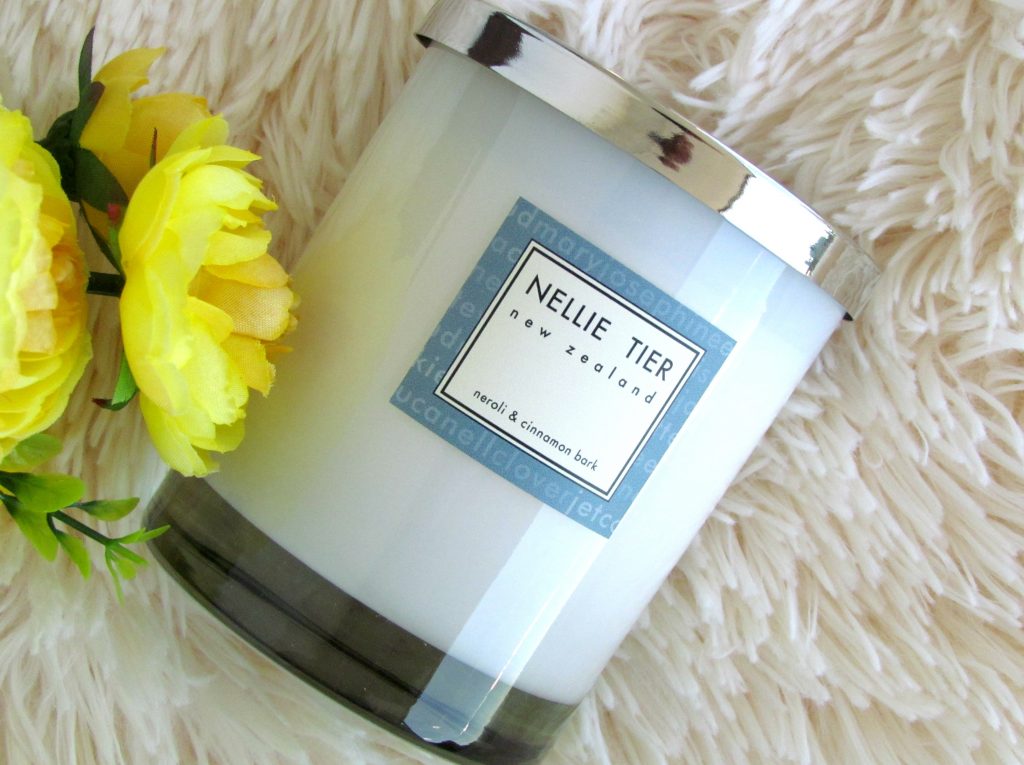 I love this one and I will definitely review the other variants too.
Nellie Tier Candles are perfumed with pure essential oils which makes them smell divine.  Burned correctly (for optimum performance keep wick trimmed to 0.5cm, avoid drafts and do not burn for more than 3 – 4 hours at a time ) these candles will last over 50 hours and still smell great right to the end of the candle. They are beautifully presented in a glass jar with a lid which will help to preserve their scent. These are a beautiful gift to your mom or loved one.
** Product sent by brand PR. However, my review is honest and unbiased as always.