'Pure & Natural', 'Organic' are the terms we are hearing a lot these days. With a lot of brands coming up with claims of using products made out of natural ingredients – It's really confusing to choose between different brands. Going organic in skincare is extremely beneficial to your skin. In this post I am talking about 4 brands that are totally worth checking out.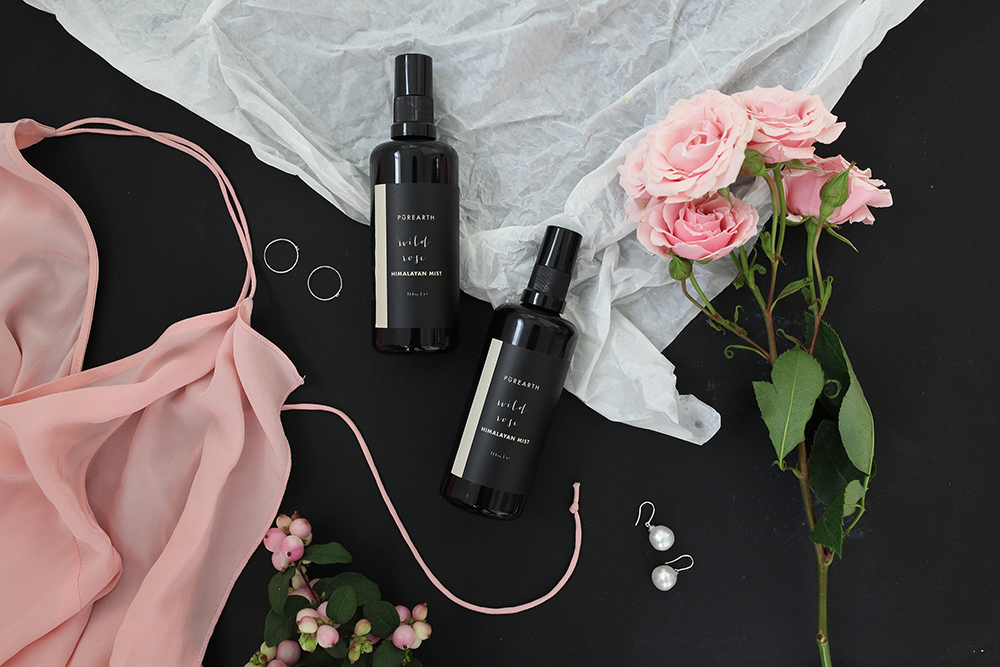 SkinYoga
Founded by three sisters, Radhika, Jagriti and Deepika, SkinYoga uses raw ingredients procured from the country of origin;For eg. Almonds come from the Middle East, green tea from Assam—best of the best from its natural habitat..Delivered in laser-cut wooden boxes, they come in powder form and address relatable issues like acne, holiday tans and post workout sweat. The coffee body scrub is a big hit till date. The brand has products for the face, body and foot, and they ship worldwide.
My top Picks  – SkinYoga Almond Orange Face Scrub – INR 1175.00 ; SkinYoga Coffee Body Scrub – INR 845.00 ; SkinYoga Green Tea Face Mask – INR 1750.00
Where to buy – SkinYoga.in ; Nykaa ; Amazon India
Purearth
Founded by former lawyer Kavita Khosa, Purearth partners with self-help groups and other organisations in the Himalayas to produce natural products. Wild harvested, organic ingredients in their purest form make products for the face and body.
Where to buy – Purearth.asia
My top picks: Wild Rose Himalayan Mist $28, Camomila Eye Serum $52, Rosehip Seed Face Treatment Oil – $70
SoulTree
What: SoulTree has a range of organic skincare, hair care, bath care and beauty products that are certified natural by Vedicare Ayurveda Pvt. Ltd. Wildcrafted in the Himalayas, Ayurvedic herbs and natural oils are used without artificial colours, fragrances or preservatives to create these products that are paraffin and silicone-free.
Where to buy : Soultree.in ; Amazon India ; Jabong ; JoyByNature ; Nykaa
My top picks: Soultree Turmeric and Indian Rose Face Wash – INR 295 ; SoulTree Lotus & Kokum Butter Lip Balm – INR 195
Inveda
Inveda is an amalgamation of two words "Infusion" and "Ayurveda". Ayurveda defines beauty as transforming all aspects of body and mind to the most auspicious level called "subhangakaranam". The foundation of Inveda being Infusing natural ingredients with the beauty secrets of Vedas, a unique range of "healthy beauty" products has been developed. They have products that are sectioned by skin types, skin concerns and categories, making it easier for the user to choose the right one for them.
Where to buy – Inveda.in ; Nykaa ; JoyByNature ; Amazon.in
My top picks – Under Eye Cream with Ashwagandha & Gotukola INR 325 ; Inveda D Tan Pack – INR 275 ; Inveda Avocado Scrub – INR 200
Picture Credits – Purearth.Asia, Inveda, Soultree, SkinYoga; Supplied by brand PR.