Hello my makeupholics. This is a long requested review from me. Ever since I posted my Maybelline haul on Instagram, You guys were asking me to swatch it and review it. Let me be honest, This was one of those collection that I blindly ordered without even reading its reviews. Ever since this collection got launched Internationally, I was really excited to try them. Especially the packaging really attracted me.
Gigi Hadid x Maybelline collaboration is really awesome. Maybelline hosted this entire event really different from other brands that just showcase or features a model for any new collection they are launching.  Most brands, hire a 'super model' or a 'super blogger' – make them the face of the campaign and do no activity or any other events. Most of the times- blogger or the model herself have no idea about the product or formulation or even the shades.
Gigi Hadid x Maybelline collaboration was an  exception in that matter. I have been seeing in foreign bloggers feeds and blogs – On how Maybelline team got them all together with Gigi Hadid and conduct makeup master class for all editors and influencers and take them through the entire process right from what was the inspiration to create the products. This creation is divided into two – West Coast Collection & East Coast Collection.
West Coast – Sunkissed and sultry, this glowing makeup collection is inspired by the warm Cali vibes of Gigi Hadid's hometown.
East Coast – Fresh, bold, fierce. It is all about the cat eye in this city chic makeup look inspired by Gigi's home away from home, New York City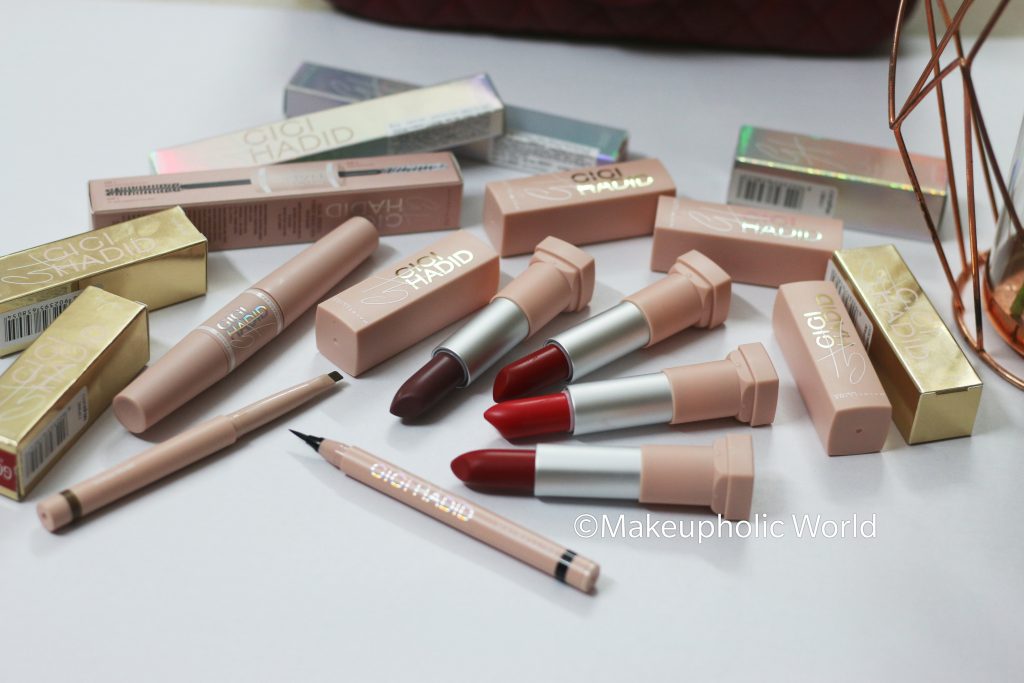 From this collection that got launched in India – I picked 4 lipsticks, One Liquid Liner and a Fiber Mascara. Though You girls can see a brow pencil in the pictures. It was given away by me as a gift to my cousin.
Lipstick in the shades – Erin, Mccall, Taura along with Liquid Eye Liner & Mascara belong to East Coast Collection ; This collection has more products launched internationally. You can check the full collection here
Lipstick in the shades – Lani, Khair, Austyn , Gel Eyeliner etc are part of West Coast Collection ( I am not mentioning other products as they are not launched in India ) ; You can read more about them here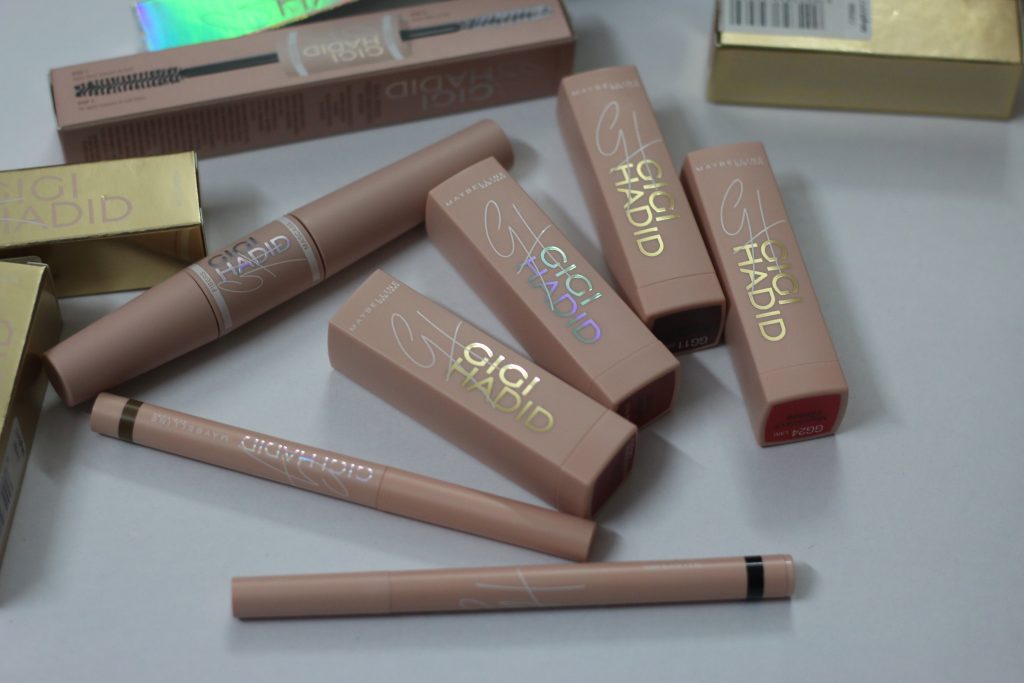 I picked all these products from Nykaa. Now, let me take you to the actual review of the products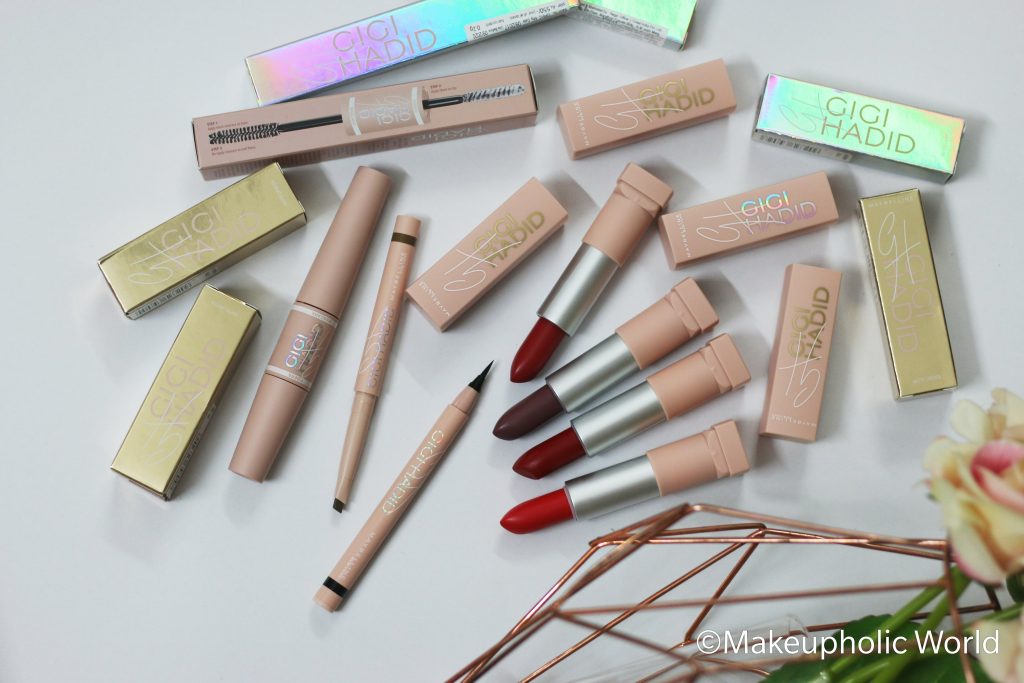 MAYBELLINE GIGI HADID MATTE LIPSTICK – INR 500 EACH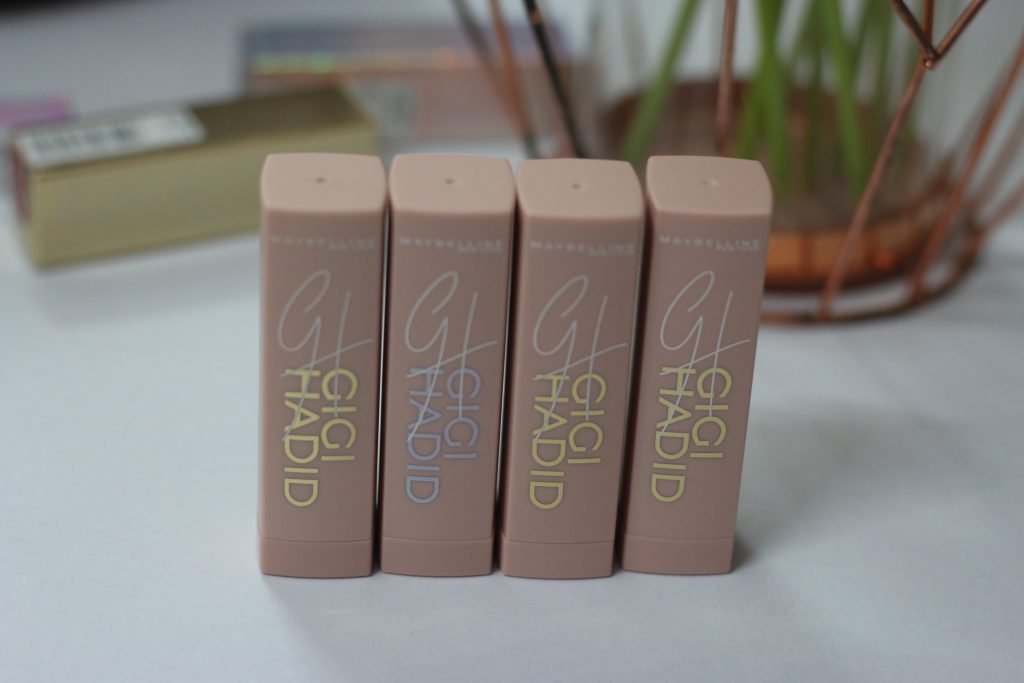 There are a total of 6 STATEMENT MATTE LIPSTICKS  – GORGEOUS RED AND NUDE LIP COLOURS to achieve beautiful-looking lips with a CREAMY MATTE-FINISH. I decided to pick 4 colors from this range – LANI, AUSTYN, KHAIR & ERIN.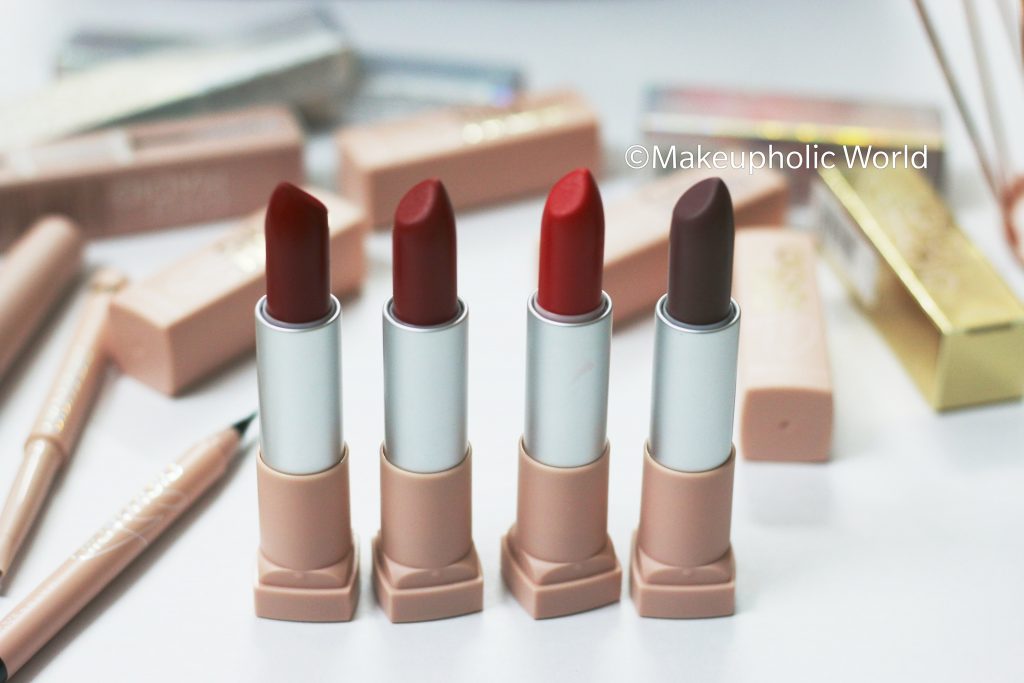 Packaging – Packaging is fabulous.The Peach and the duochrome packaging make them look so luxurious. Bullet is very sturdy, a peachy-powdery pink color bullet, has a holographic print and Gigi's signature. Looks super pretty and It's one of the best packaging I have ever seen for a drugstore brand.
Love the packaging. Now, I never tried regular maybelline lipsticks ; So I don't know how this compares to that of regular packaging. The shade numbers and shade names including the color sticker that represents the shade is present on the bullet.
Formula, Pigmentation , Shade – I wouldn't say these lipsticks are completely matte. Lipsticks have a creamy texture. They apply very easily. The shade 'Lani' was sheer when applying. But, within 2-3 swipes I got the desired pigmentation.
I would describe the formula as a creamy sort of a satiny matte finish. The shades Austyn, Khair etc are highly pigmented and only need single or 2 swipes. Formula felt comfortable on lips. When I applied ; the moment I swiped on my lips – I could feel a fruit sort of a fragrance that faded super quick. Lipsticks, as they are not fully matte – The formula is definitely not transfer proof and smudge proof. They transfer very easily.
If you do not blot them – It can transfer to cups, glasses etc.  My tip is to dab little bit of loose powder over the tissue paper kept on top of lips and this way you can make them appear matte as well as transfer proof. Shade range is pretty cool.
Lani – is a orange red shade. it looks very pretty on cool undertones.
Erin – Is a mauve nude shade. Veryunique shade. If you remember ' Privte Party' from MAC; it's similar to that or "Hot Chocolate' lipstick by MAC is similar.
Austyn – Austyn is my favorite shade from this range. It's a red with blue undertones and definitely brightens up your complexion. It makes your teeth appear whiter as well.
Khair – Khair is a very pretty red. I love this color on warmer skintones. very pretty.
Though the shades are beautiful and they are not long lasting. It lasted about 6 hours on me. The shade 'Lani' tend to transfer easily. So, definitely, you might have to blot your lips if you are applying it. The other shades 'Khair, Erin and Austyn are gorgeous on Indian skintones. I haven't tried normal Maybelline lipsticks and so I can't compare how the formula of this Gigi Hadid ones compare to those.
Here are the hand and lip swatches
LANI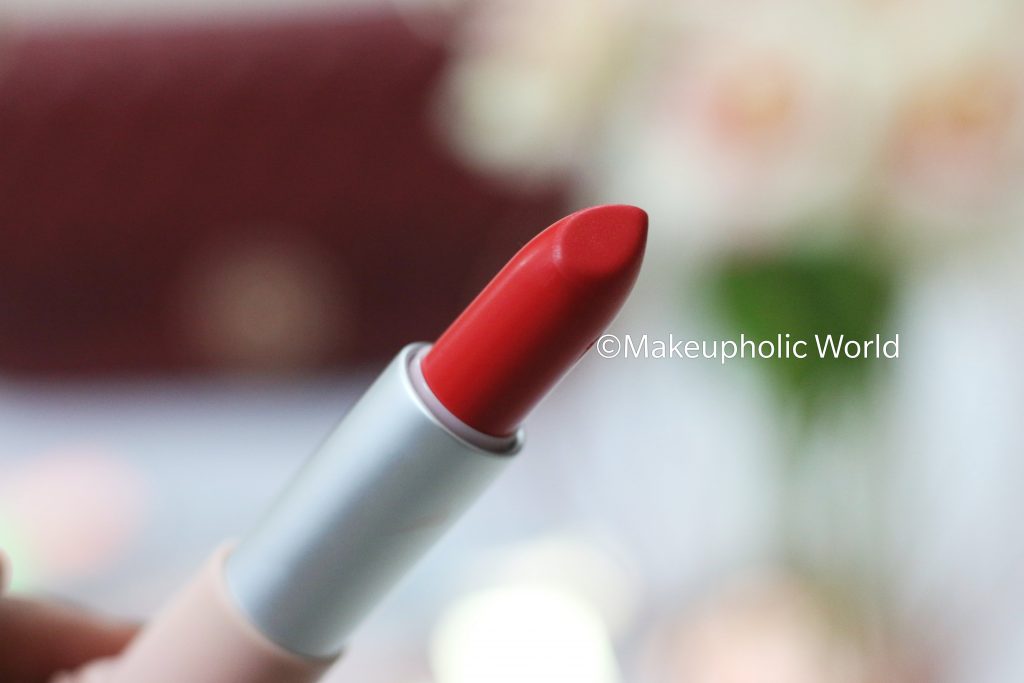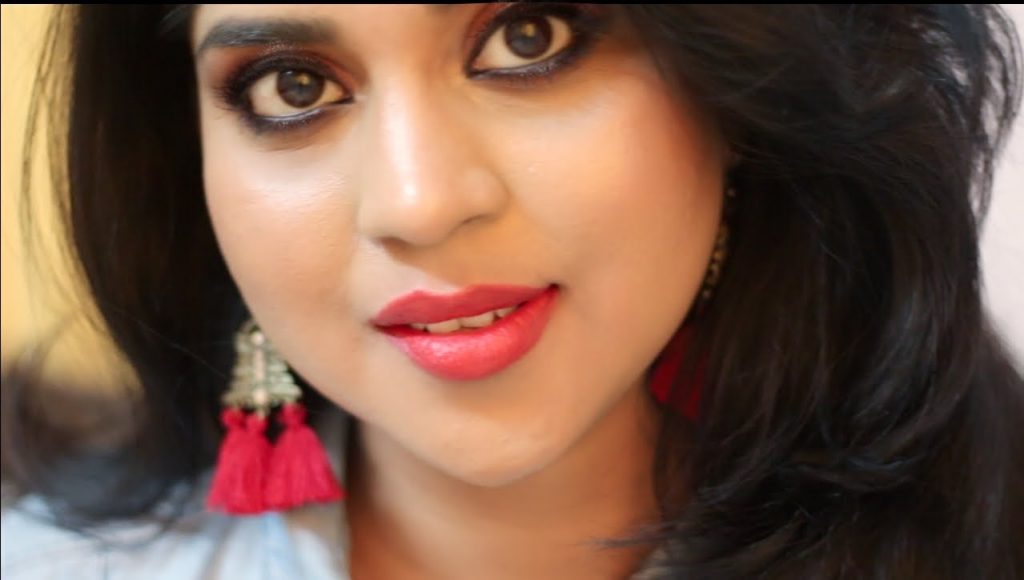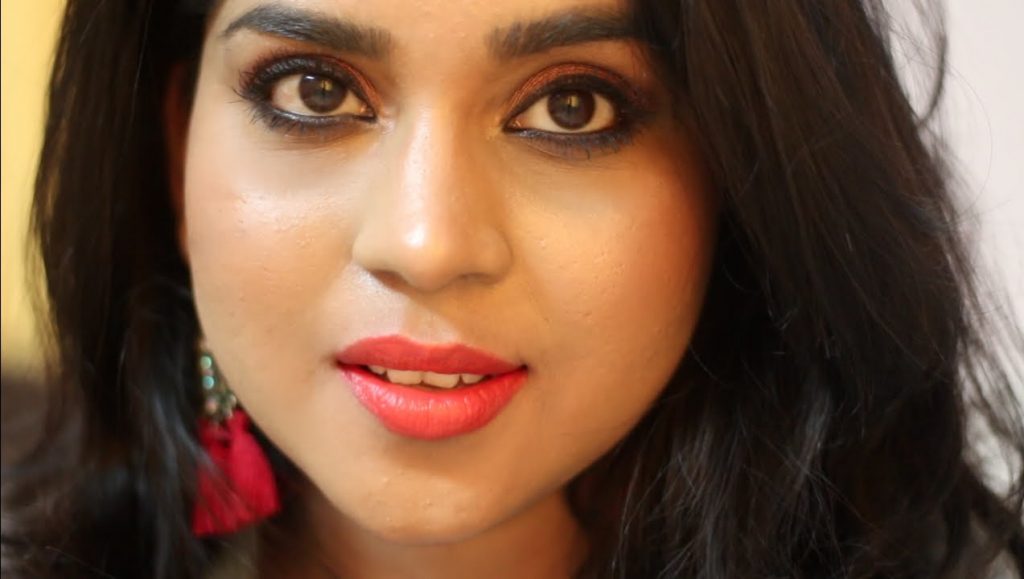 AUSTYN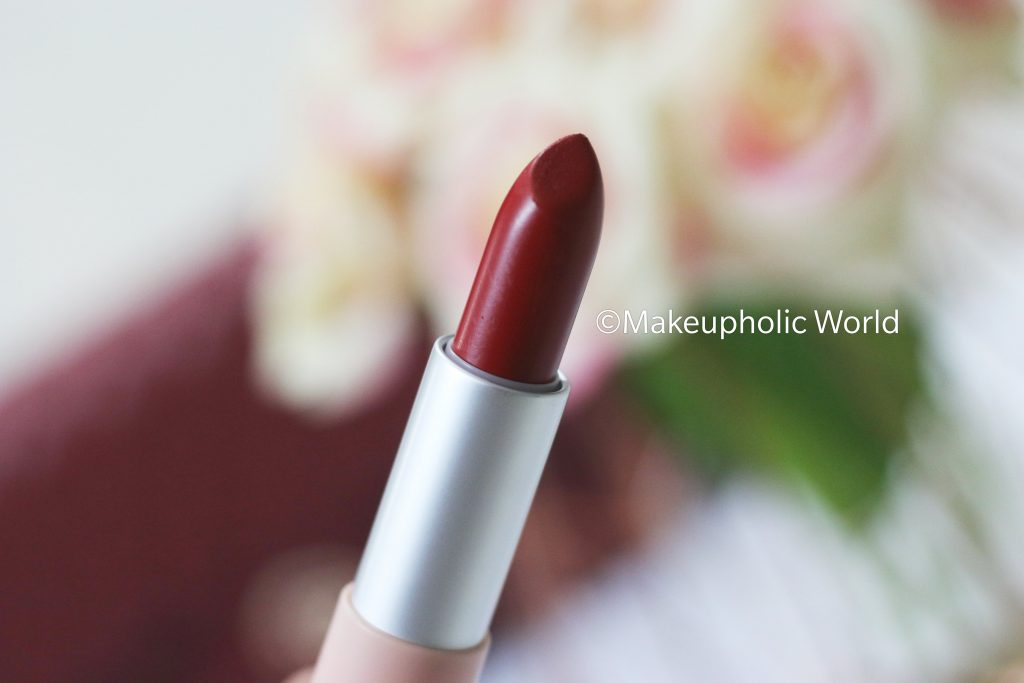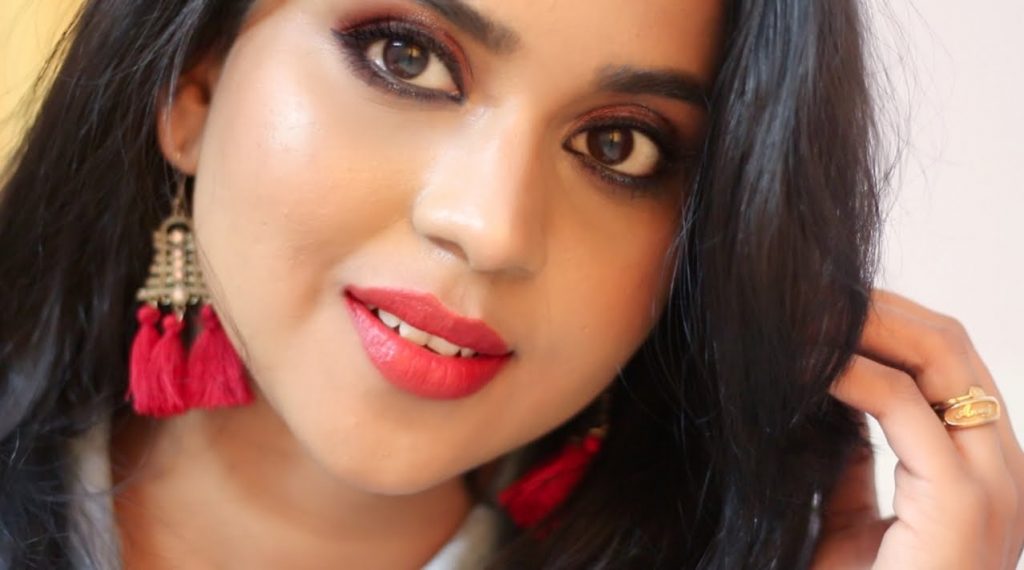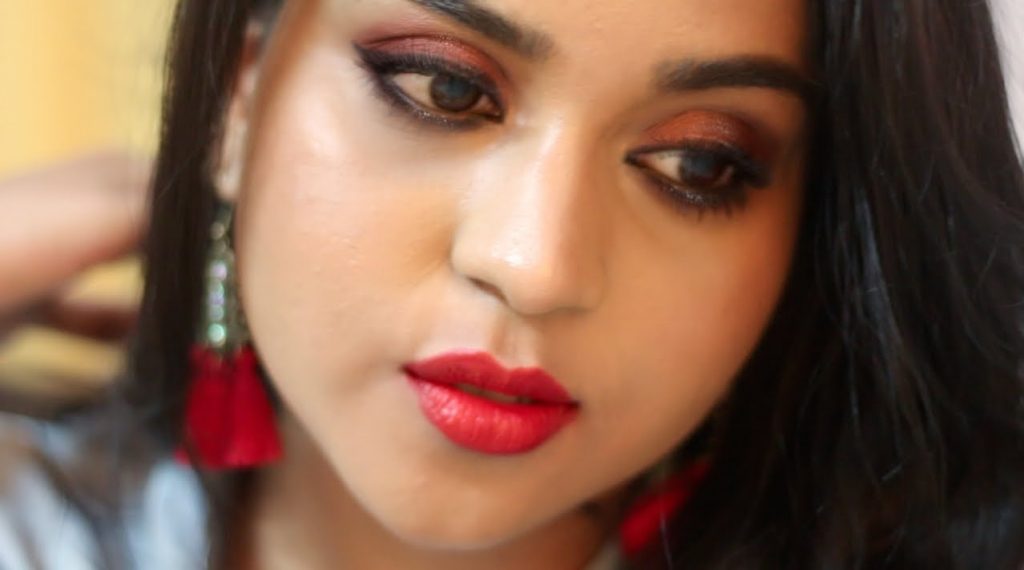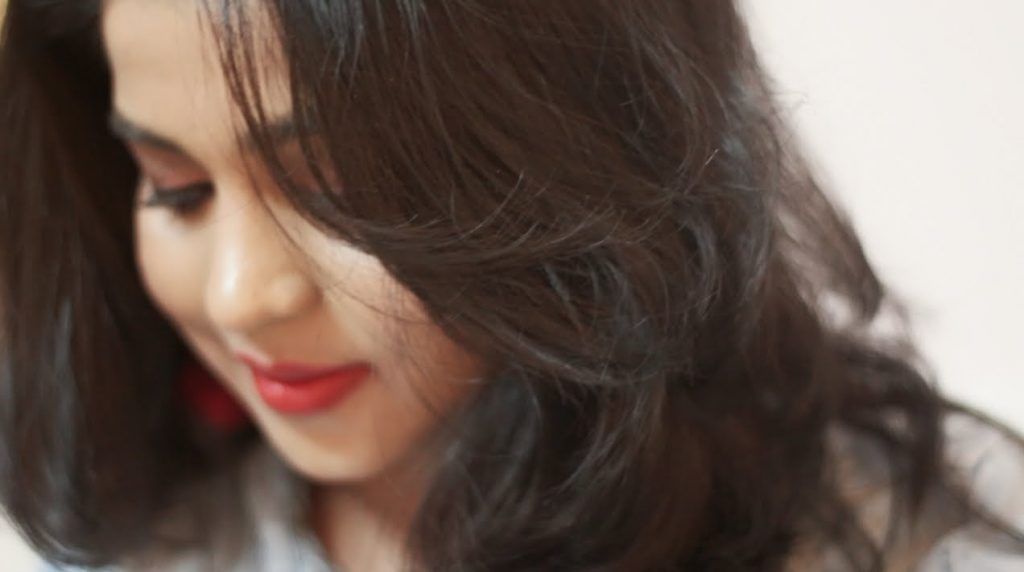 ERIN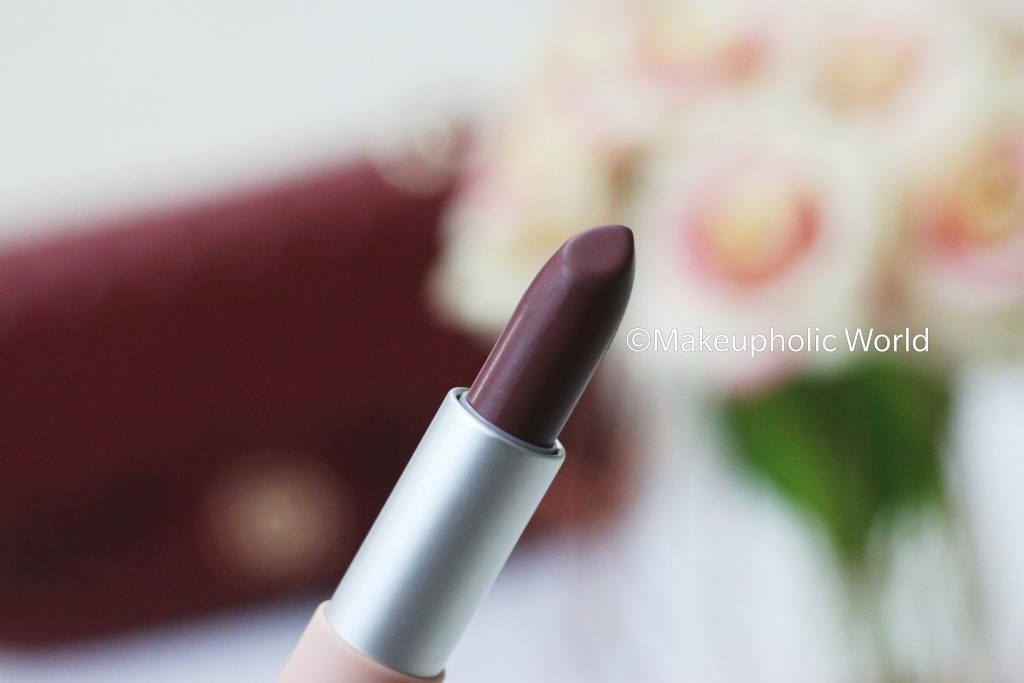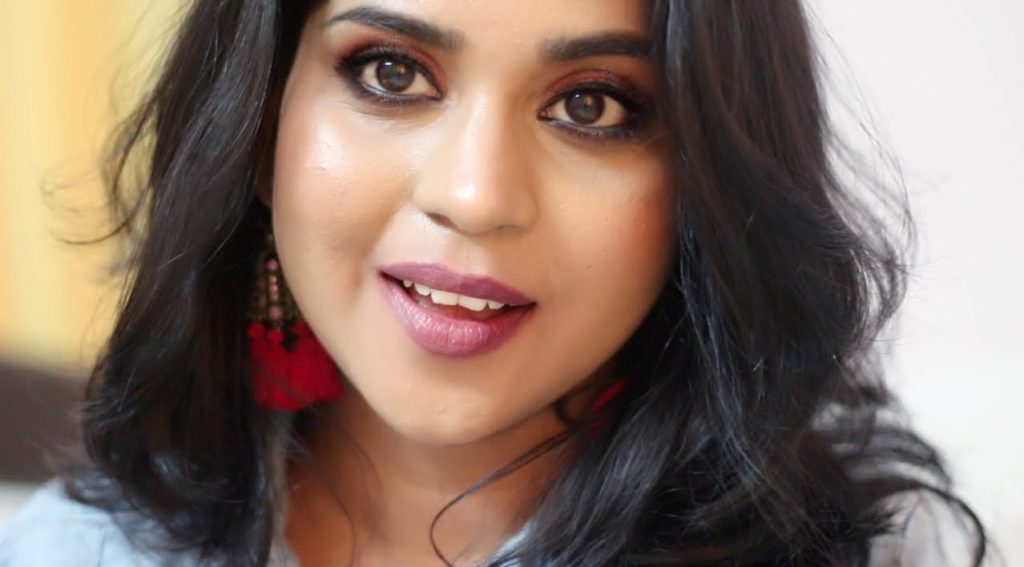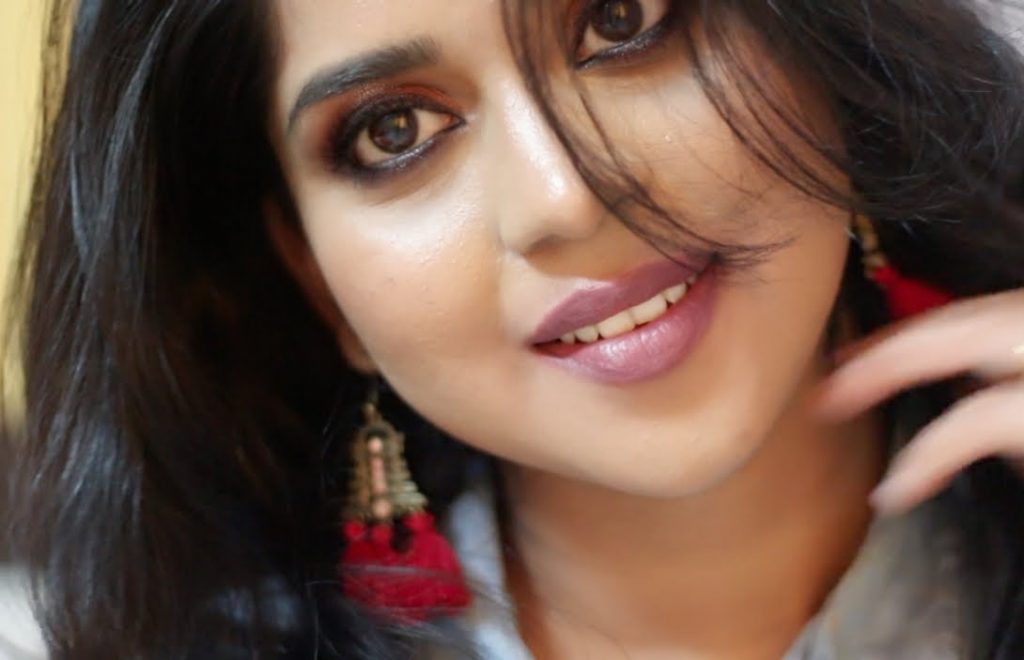 KHAIR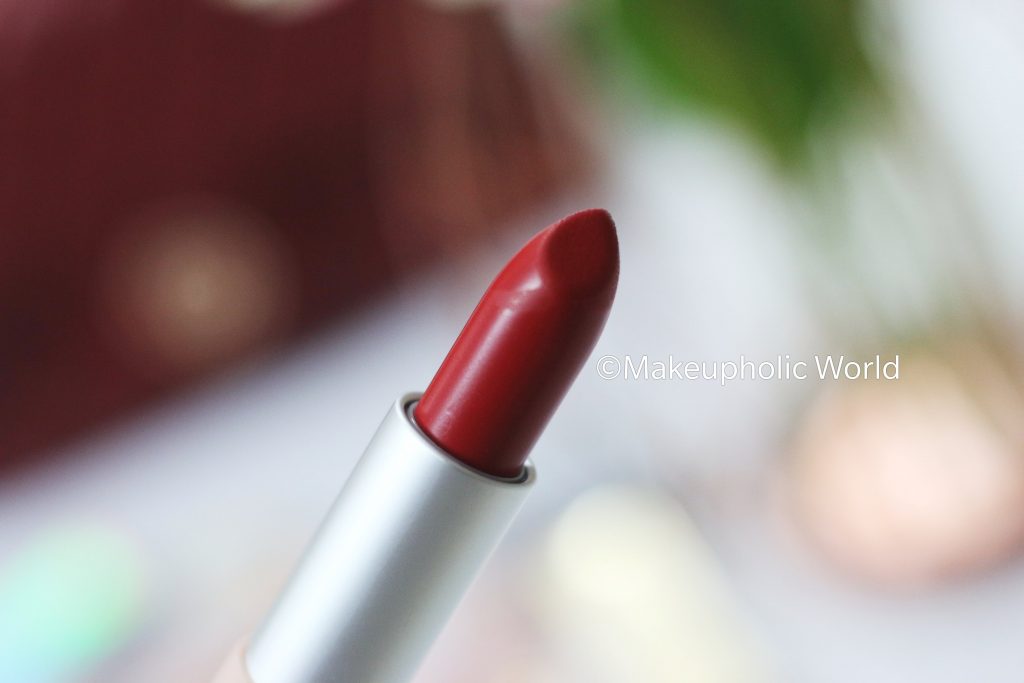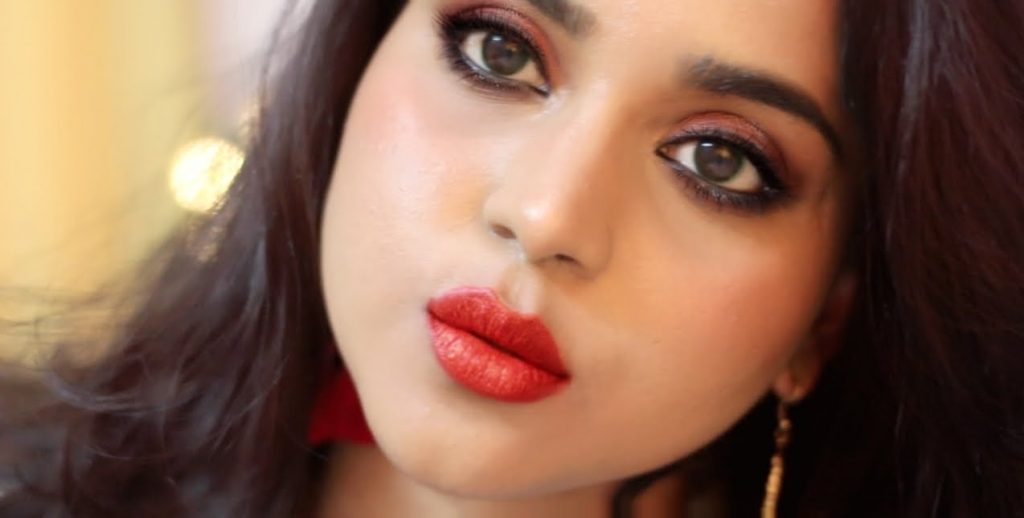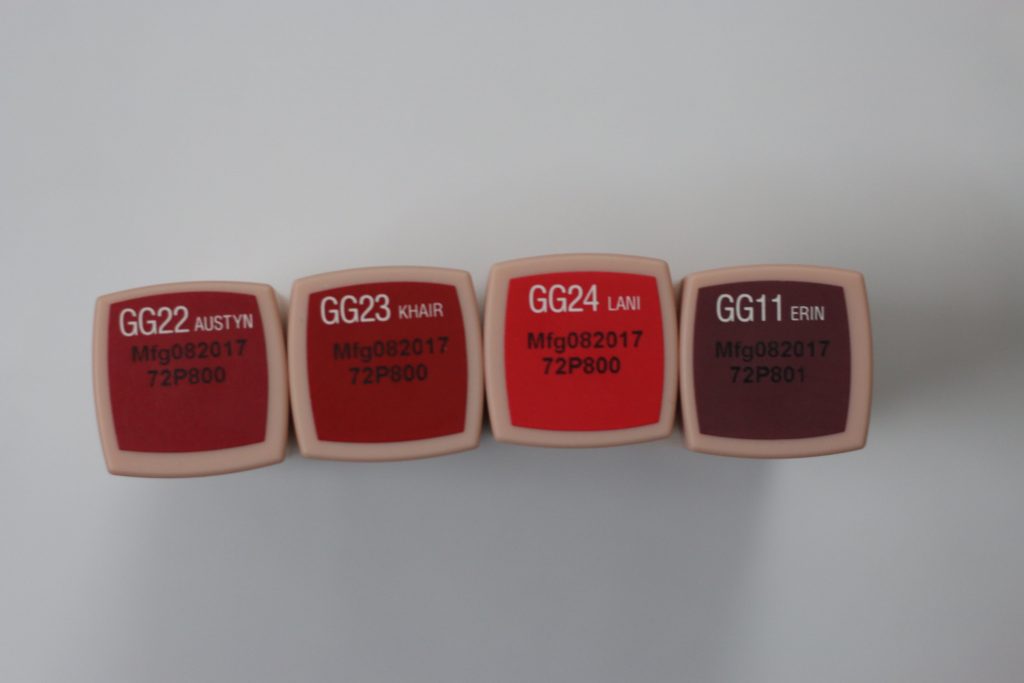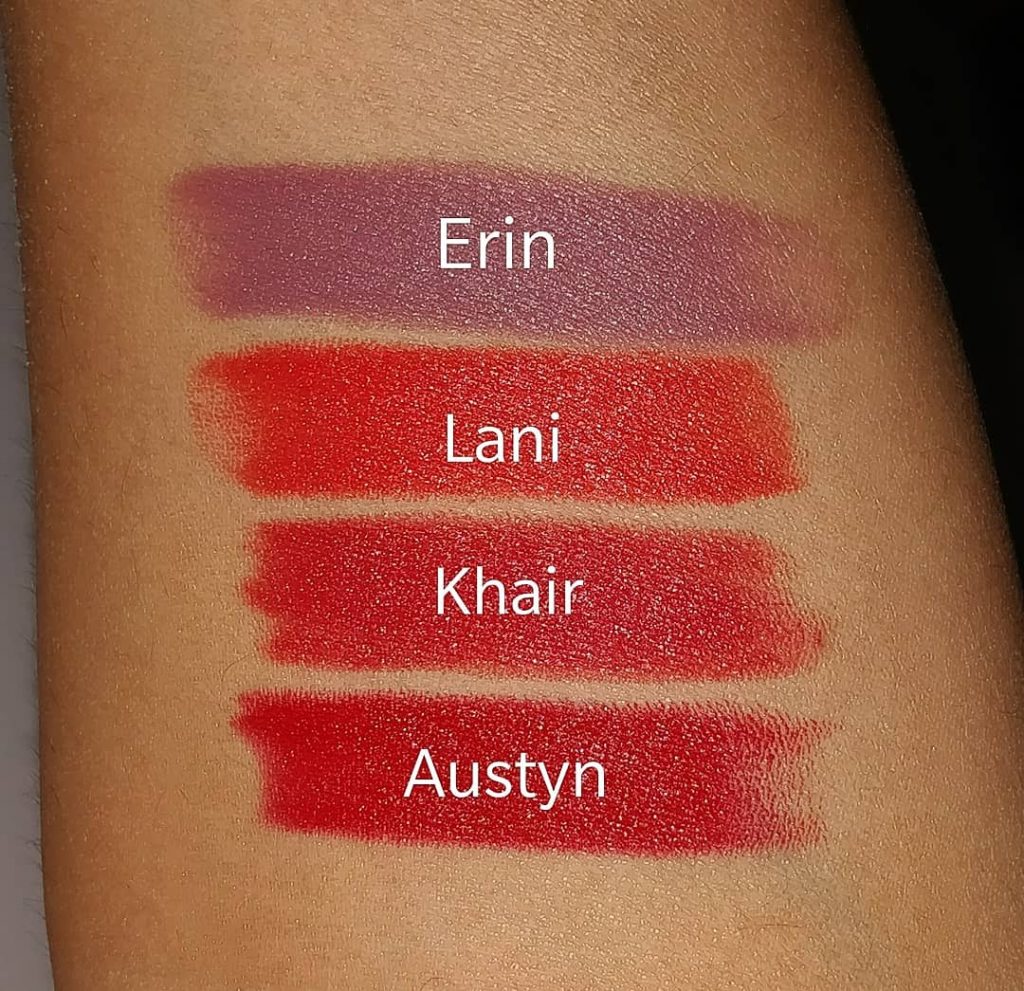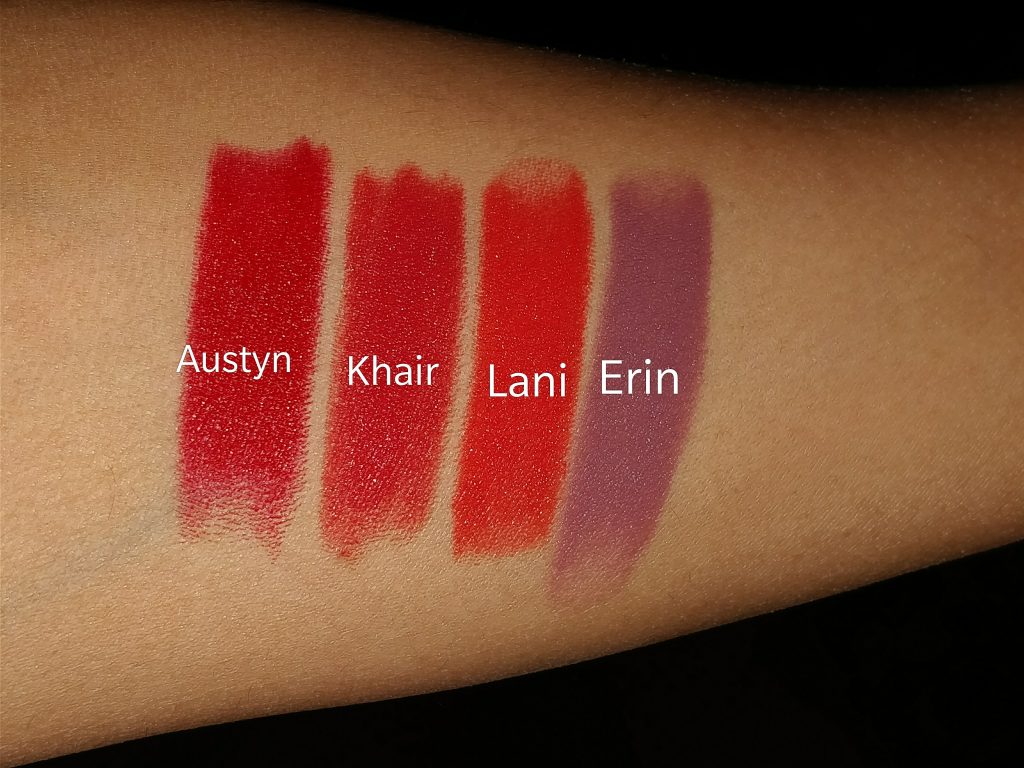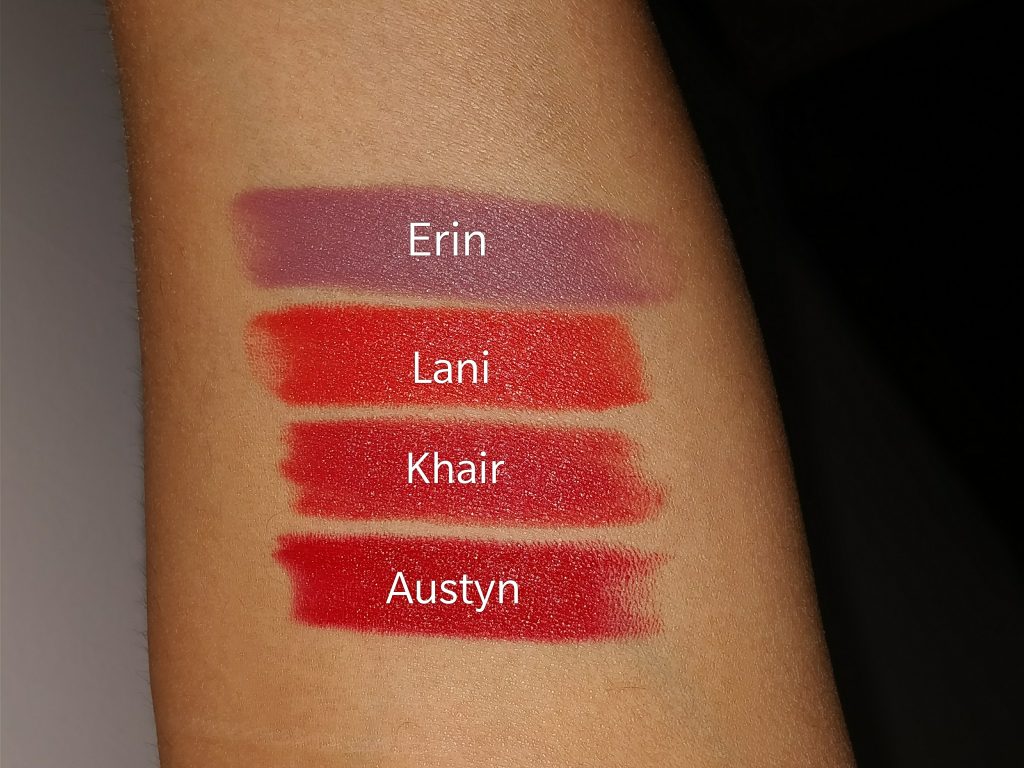 Here's my video review on this wonderful collection where I talk about Fiber Mascara, Eye Liner and of course swatching these gorgeous lipsticks <3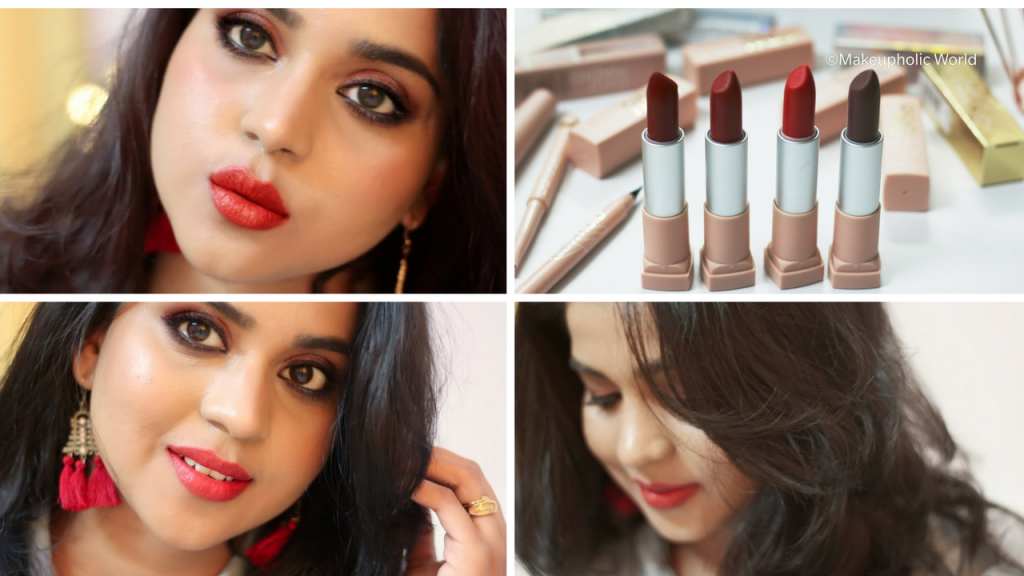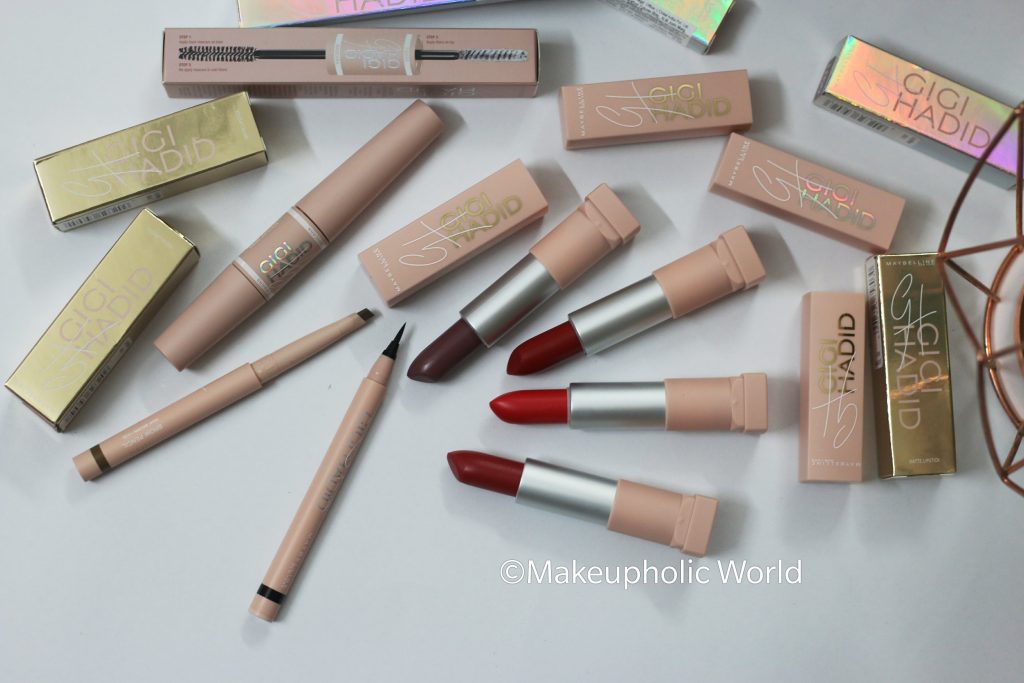 Next comes my favorite product from this range.
Maybelline Gigi Hadid Fiber Mascara : Black – INR 699
This is a dual-ended mascara with fibers on one side and mascara on the other. It creates a lengthy, volumizing effect for lashes.. Coat the lashes in a jet black color, and swipe on the loose fibers to help build a dramatic length. I don't prefer wearing false lashes.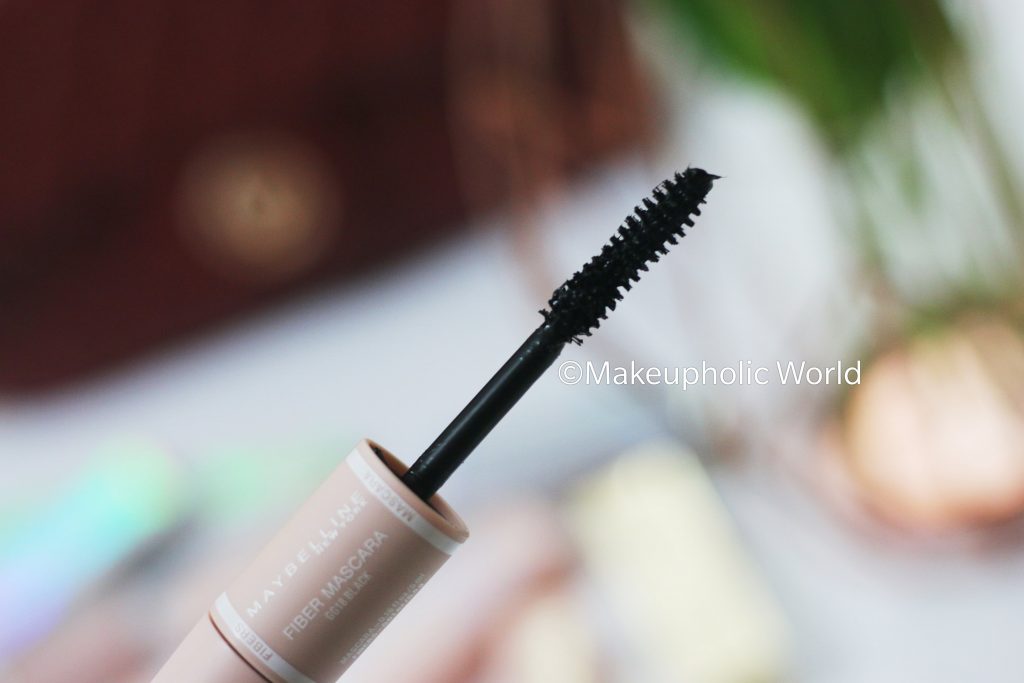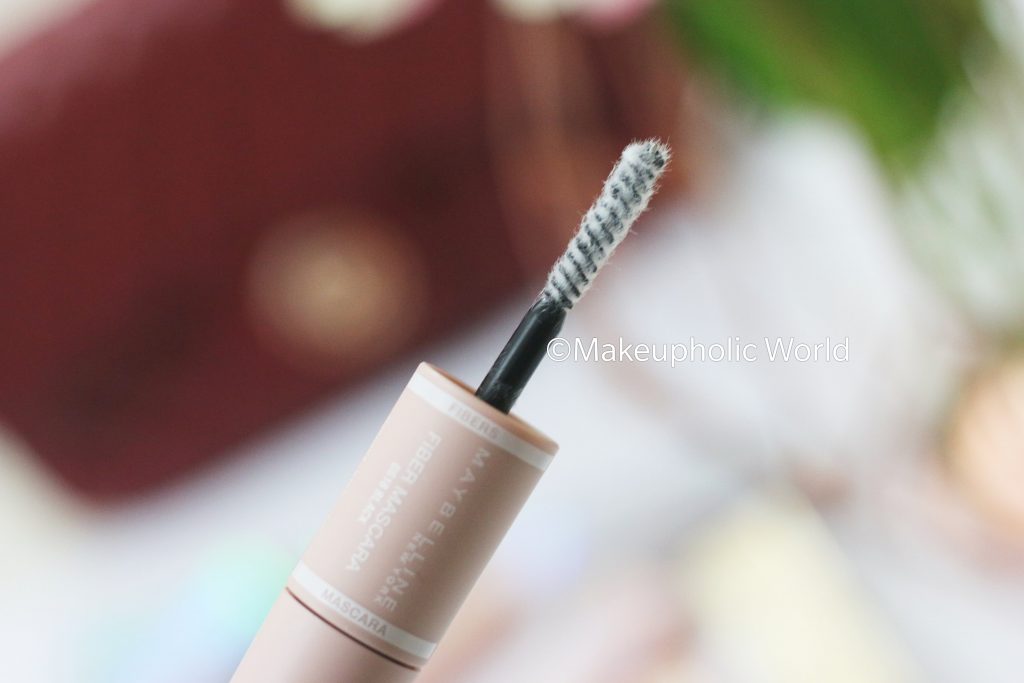 First, you apply one coat of mascara as usual, then you simply brush on the tiny white fibers in opposite end of the tube, This builds your natural l lashes before you seal them with one another coat of mascara. Caution – Please don't brush the fibers onto your bare lashes, You need to touch them on lashes. Else, It might fall into your eyes.
Check video at the end of this post to see how the lashes look after using it.
Maybelline x Gigi Hadid Liquid Liner Pen : Black – INR 499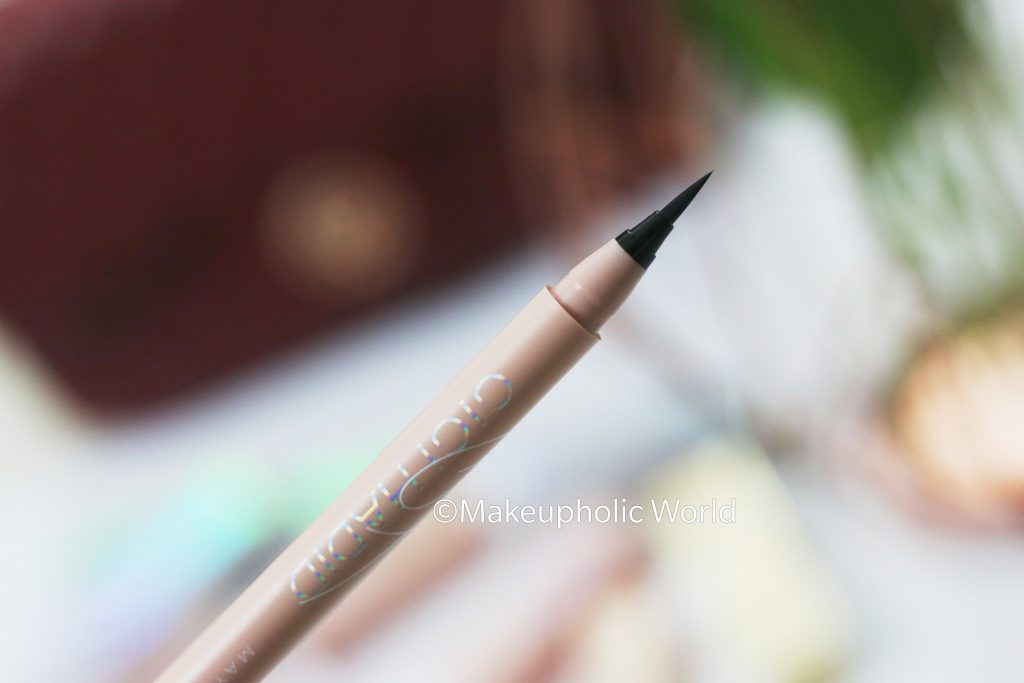 I like this one as it has a flexible thin tip liner and it was super easy to draw liner using this one. I went for swimming wearing this and it didn't transfer/fade – So, I 'd say these are definitely water resistant. I wish they had more colors of this liquid pen liner.
Visit my video here to see me swatching all of these products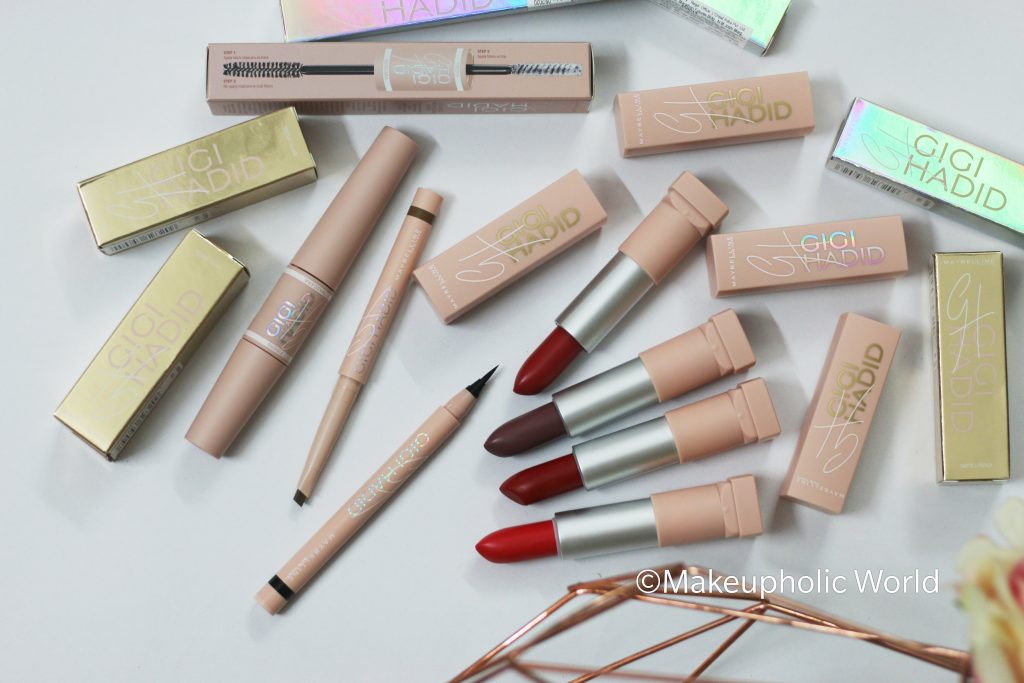 Did you like this video ? Did you try any of the Maybelline Gigi Hadid Collection?
What are your favorites ?