The Terracotta powder by Guerlain is tone of my favorite bronzing powders. I have a variety of them that reflects natural shades of the sun, offering an instant natural glow, be it any time of the year. In today's post, I am featuring Terracotta Light The Sun Kissed Healthy Glow Powder in the shade 03 – Natural Warm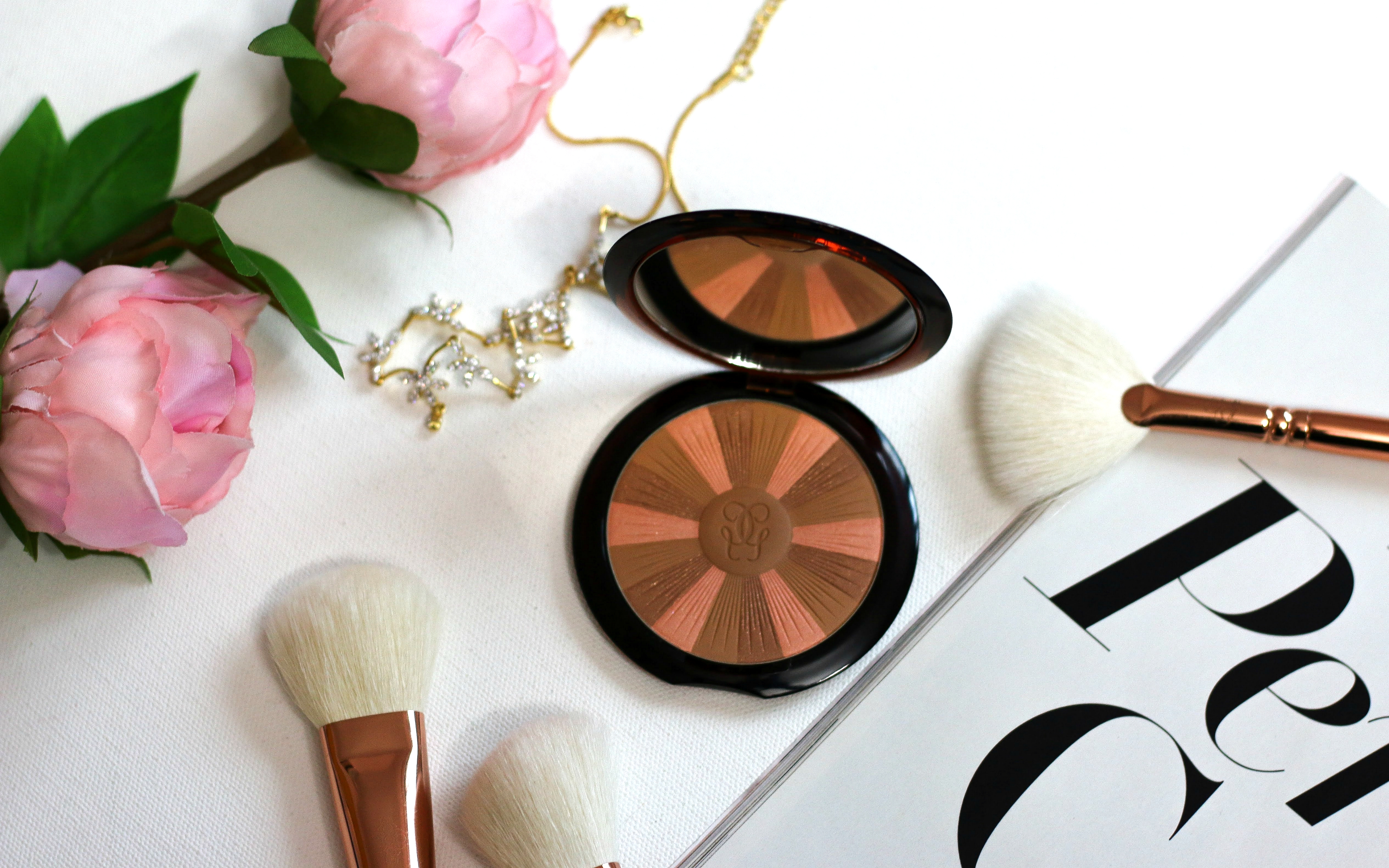 Packaging & Price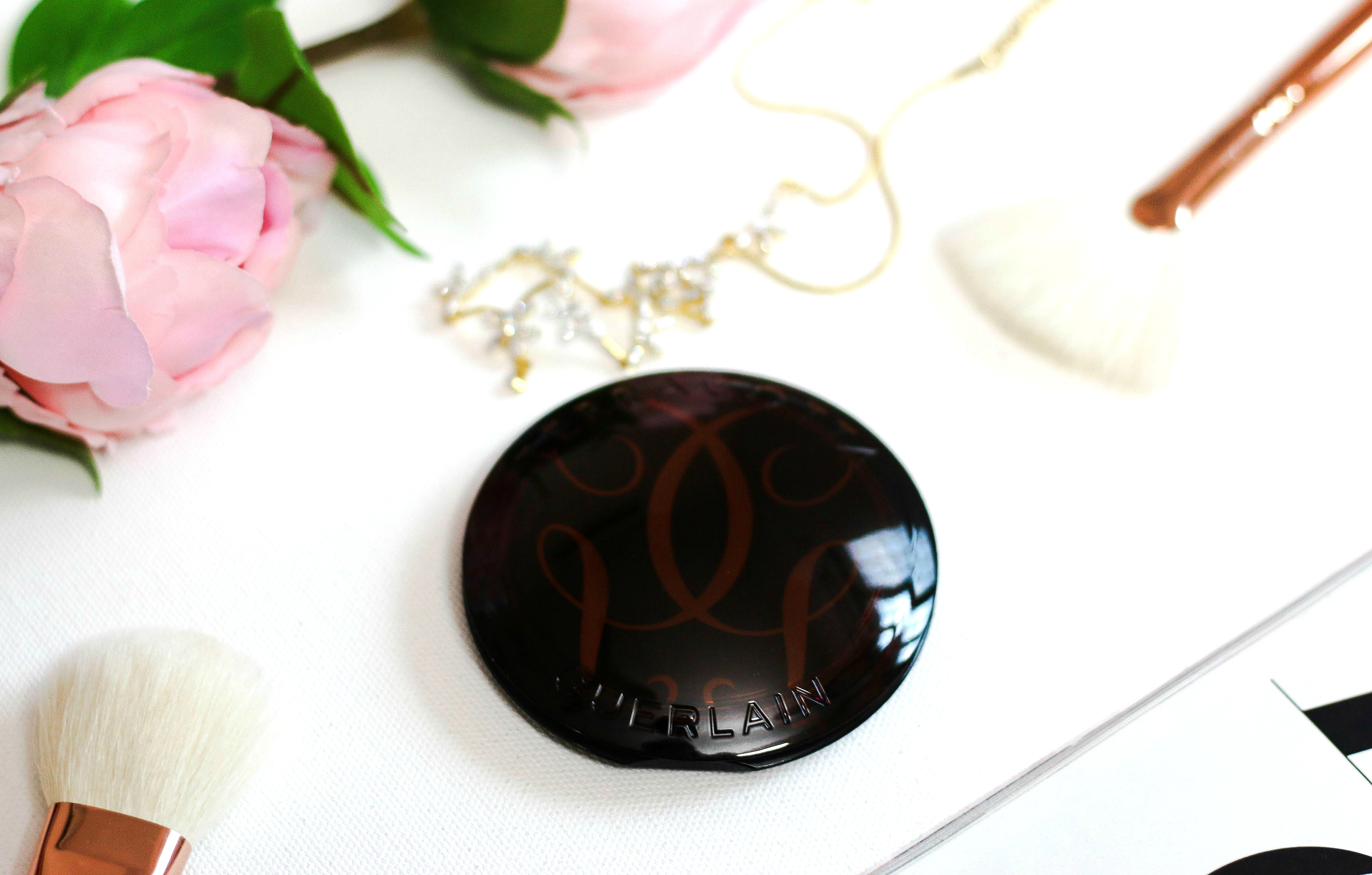 About the packaging, Must mention that the bronzing compact is really travel friendly and easily fit in to your jean pocket as well. Packaging is on the lighter side and on in side – You see a beautiful color wheel embossing with three shades in a spin. Dark Brown to beige to a golden peach tone! Love it <3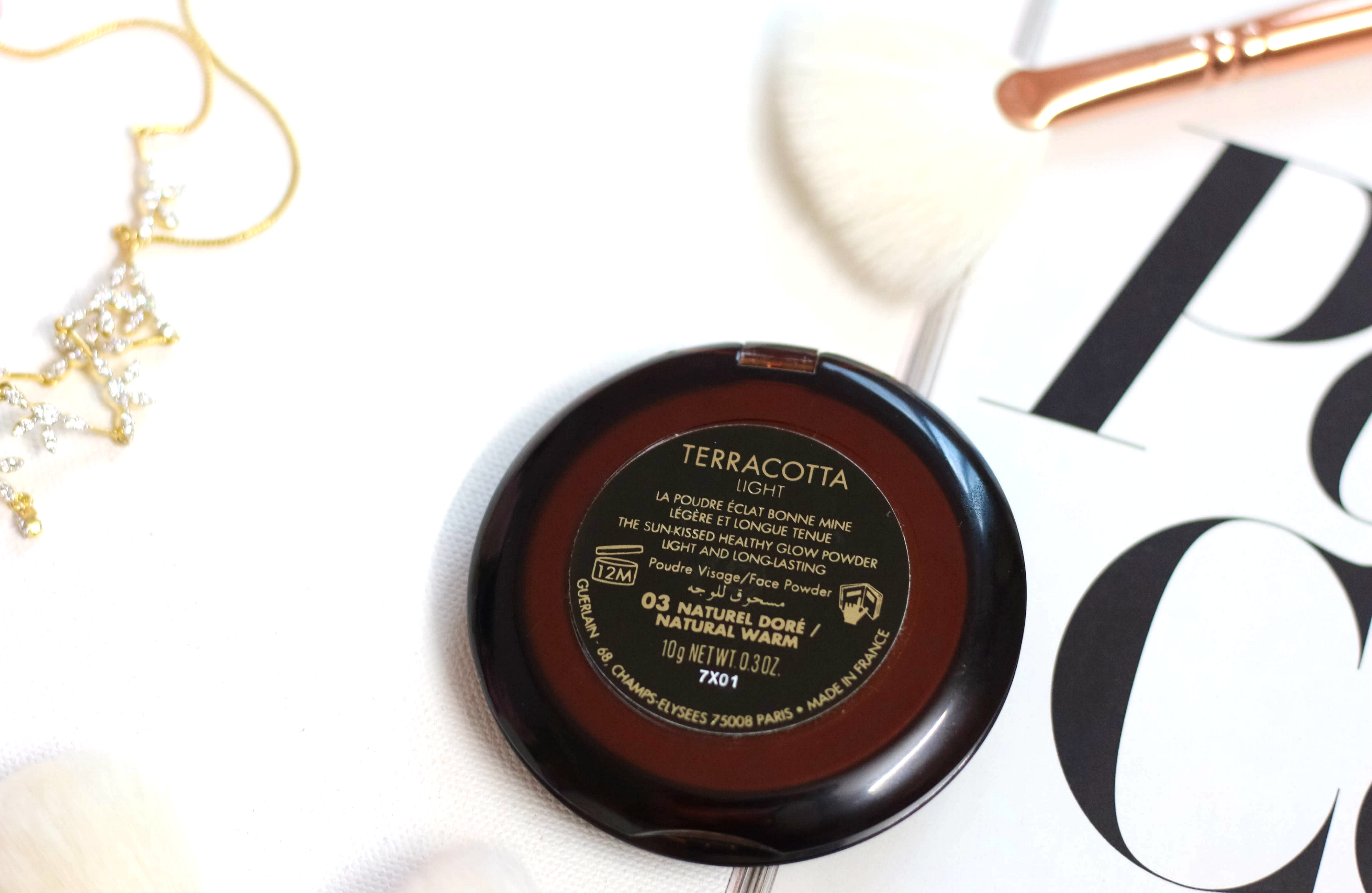 What  I really love about these powders is that its formula that is, enriched with moisturising active ingredients, and it does not dry out the skin no matter what your skin type is. This one particularly is my everyday favorite and it feels great on face.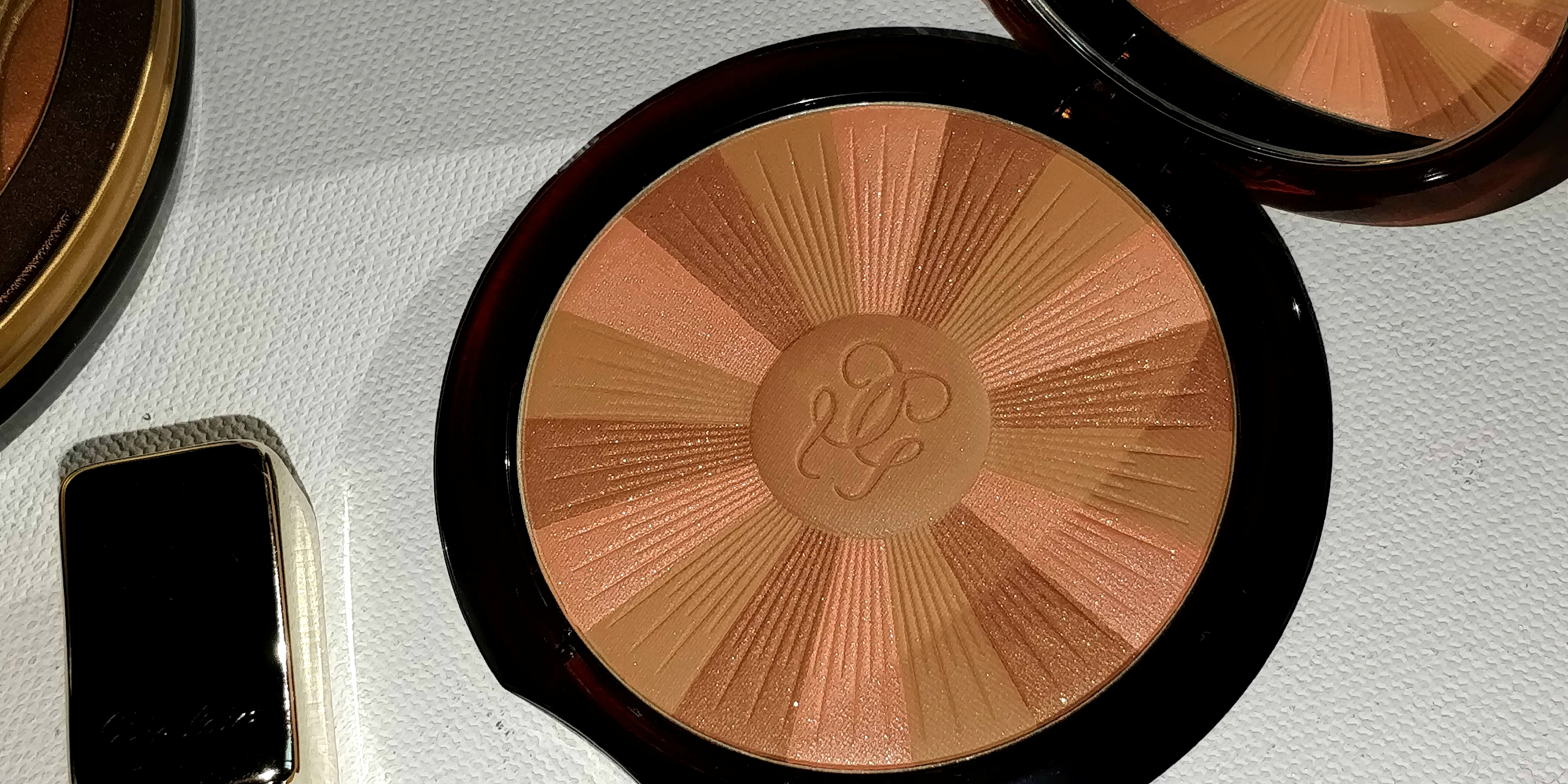 Love that it is available in 6 different shades which means there is one suitable for every skin tone!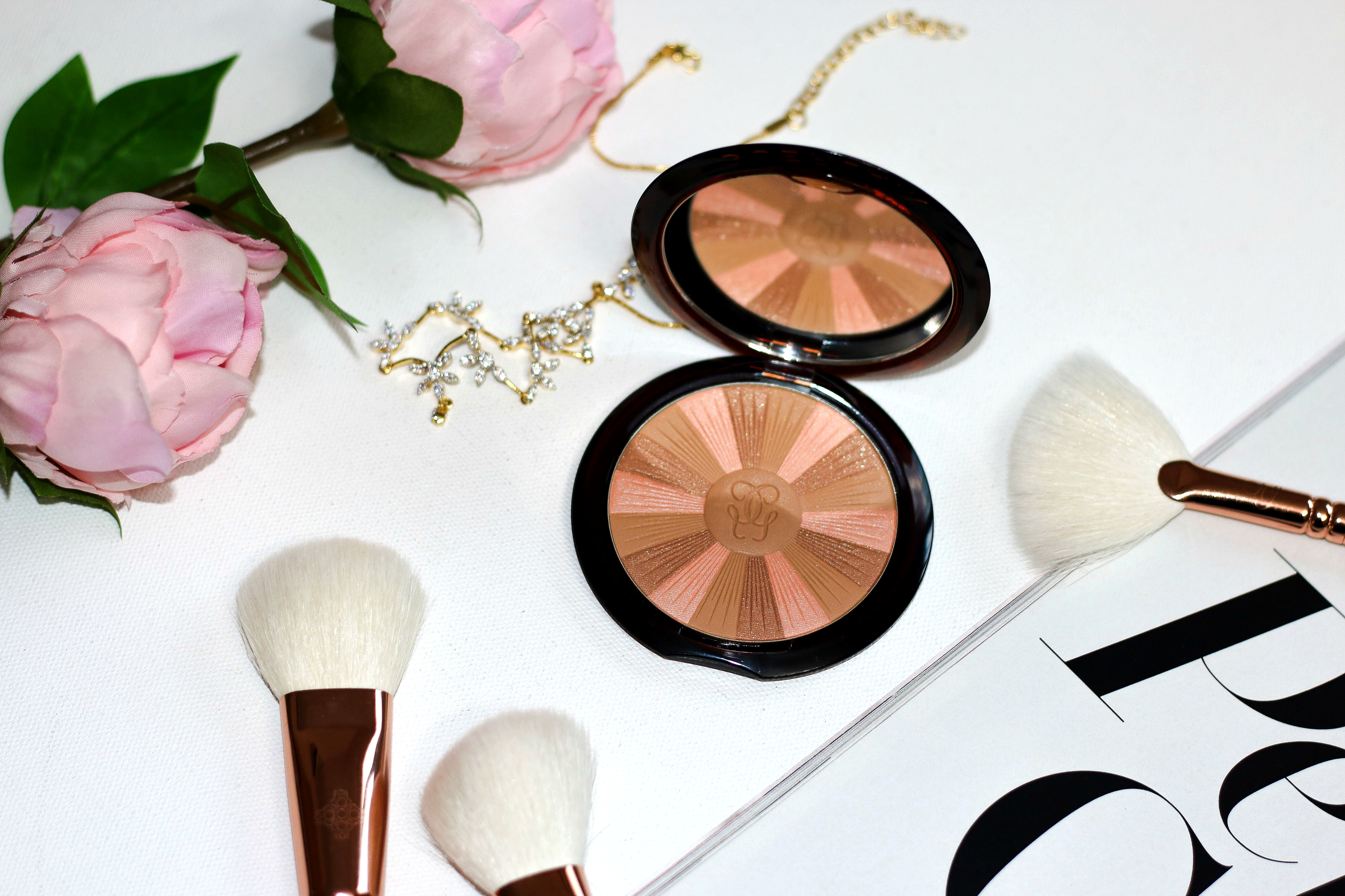 Fragrance
The hints of ylang-ylang, orange blossom, tonka bean, vanilla & musk is absolutely awesome as well. The fragrance of the Terracotta powder takes you on a getaway. The ylang-ylang and orange blossom notes create the sensation of a cocoon. They are blended into tonka bean and vanilla notes with sunny facets that embody the essence of Terracotta. A note of white musk add a velvet touch to this addictive fragrance. 
Like I mentioned before, This bronzer us enriched with moisturising active ingredients, the bronzing powder does not dry out skin and ensures lasting comfort.Flakes powders, forming an ultra fine "mono" film and preserving the natural finish of each skin type,  perfectly hugging the facial contours. 
Application Tips
To give a natural sun-kissed look to the entire face, try the Guerlain secret: trace a "3" on the skin.
Apply the bronzing powder with a brush to the raised areas of the face by drawing a figure "3" on each side, from the forehead to the cheekbones, then from the cheekbones to the chin, finishing with a stroke down the neck.
Formula & Longevity 
I love how beautifully it sit on the skin.  You may build the product without it looking artificial. Totally love love the natural glow and finish it gives. The formulation is not a bit powdery or chalky. It's like any other Terracotta Bronzer Formulas. 
 The shades look more pigmented when all shades are swirled and applied. I use my Zoeva Brush to apply this. if you worry about glitters – they don't show much on the face once applied.
Longevity of these bronzers are fair, unless it's very sultry or humid climate, They pretty much stays on. If you are like me who love a hint of bronzer everyday and would love to splurge a little. You're totally gonna love the Guerlain Terracotta Light Bronzers.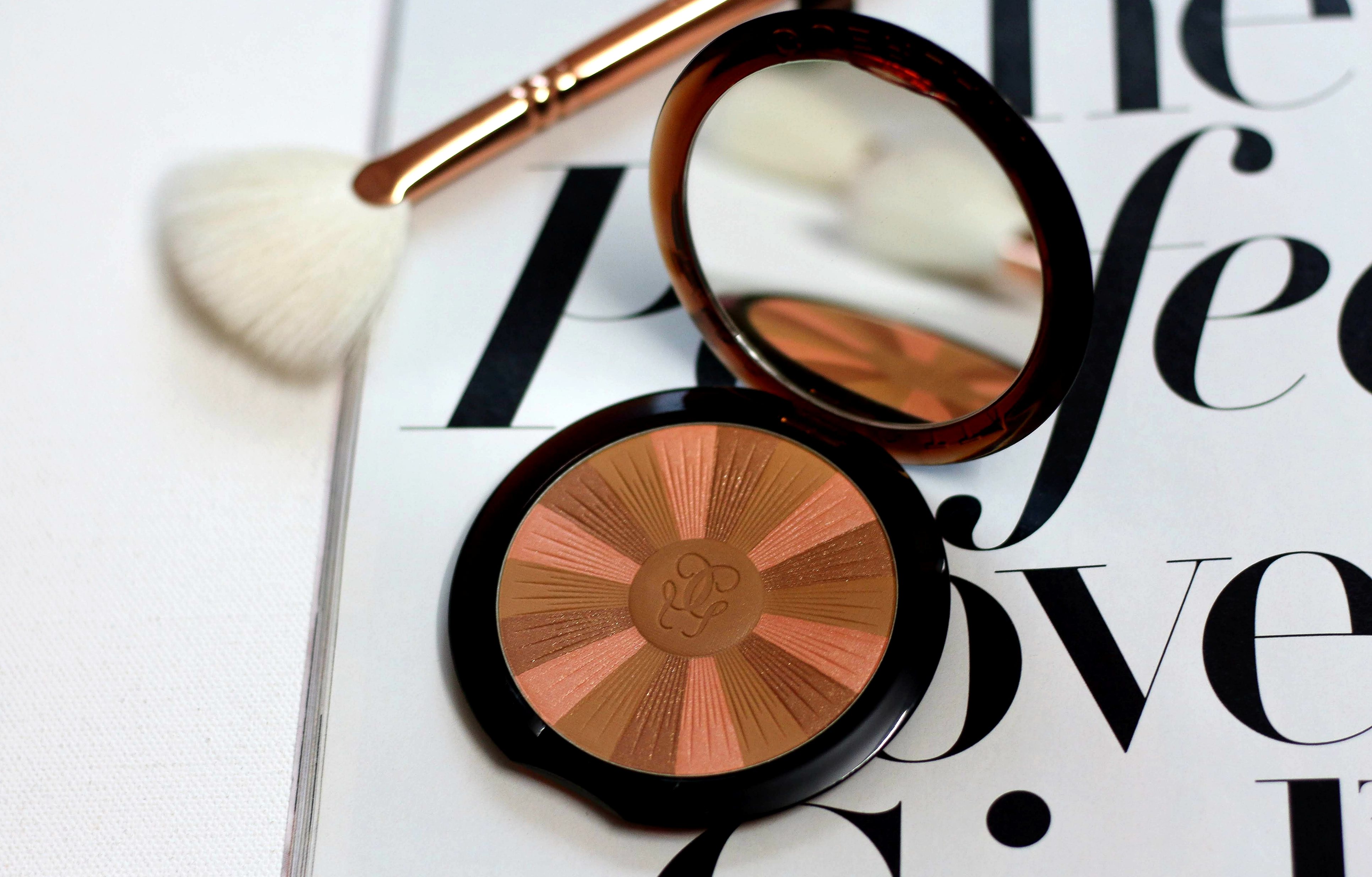 Overall, Guerlain has reinvented the subtle, natural-looking tan with Terracotta Light. This new, light powder features a unique blend of sunkissed tones enhanced with vibrant colors to reveal the healthy-looking glow and radiance of every skin tone. The powder contains a cocktail of active ingredients to help the skin feel energized, protect it against free radicals and pollution, and support its natural hydration, ensuring long-lasting comfort. It delivers a radiant complexion, glowing and translucent, with a healthy, natural-looking, sunkissed glow all year round. Terracotta Light powder is available in 6 shades, which are designed to fit across all skin tones. formulated WITHOUT Parabens – Sulfates – Phthalates
Availability
The Guerlain Terracotta Light Healthy Glow Vitamin-Radiance Powder can be found at Sephora, Nordstrom, Saks Fifth Avenue, Bergdorf Goodman, Bloomingdales, and Selfridges etc
** Product provided by PR for review purpose. My review is honest and unbiased as always