Hi….to all my dearies….
today I thought of reviewing my both naked palettes..So far I haven't done any reviews with the swatches of UD palettes..These are favourite palettes..and the reason I was reluctant to review was I didn't get time to take the swatch pictures…So today I thought of sparing my time and take the snaps of my favourite palettes….
So I am going to review 
Urban Decay Naked Palette 1 and Urban Decay Naked Palette 2
Lets start from the pictures..This is going to be a picture heavy post…:D
Notes: All the images are larger ones..click on each image for an enlarged view:) Enjoy!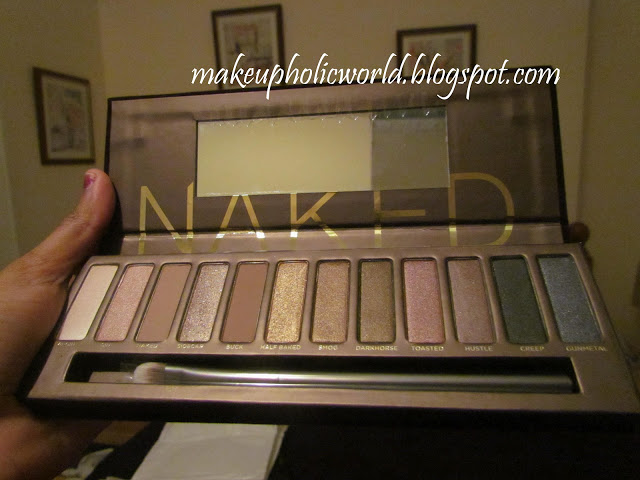 My Naked 1 Palette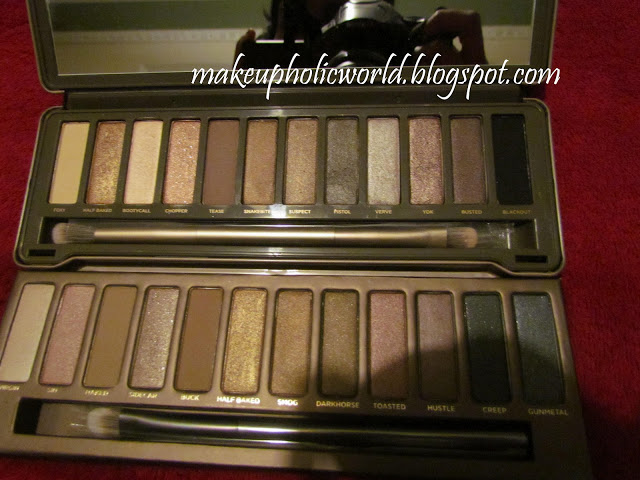 Top: Naked 2 and bottom Naked 1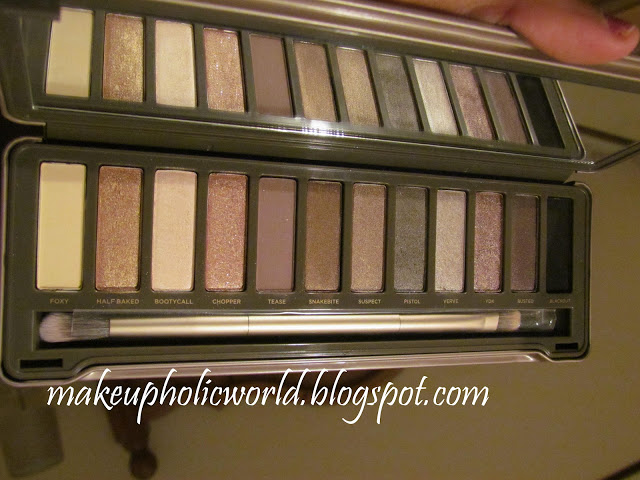 my Naked 2 Palette
SWATCH- Naked 2 Palette 


Swatch of Lip gloss (Naked) that came with Naked 2 
Urban Decay Primer Portion that came with Naked 1
Naked 1 Swatch Details
Naked 2 Swatch Details
                            
Hope you guys liked the pictures…………


Now lets move on to reviews…
I have been waiting soo much to own this palette..As soon as I arrived in UK, I ordered for UD Naked Palette from Debenhams Website. It took only a day for the delivery…


What Urban Decay Claim about Naked Palette and Naked 2 Palette


About Naked 1 Palette
Everybody wants to look good NAKED! Far from a group of boring beige shadows, Naked Palette's long, lean, seductive case is packed with TWELVE gorgeous neutrals, including FIVE NEW shades, and includes our pro-quality Good Karma Shadow Brush.