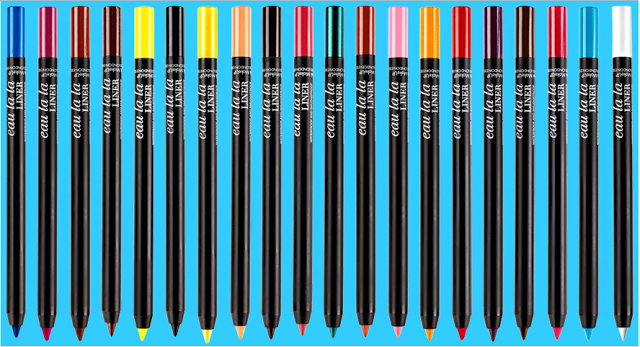 Sleek makeup has recently introduced their new range of eyeliners…they are available in 20 amazing shades….

Shades available are
They are available online as well as in all superdrug outlets….
I bought mine from Superdrug for 4 GBP each 🙂
I have bought 10 shades of them….wait for the snaps………….
here is the sneakpeak of the upcoming post….I will review each shade individually 🙂 I am in love with my new eye liner pencils………..
Wait for my review on these 🙂 Which one do you like me to review first……