Hi beauties:)
Today I thought to share the snaps of my yesterday's eye makeup:) All my friends liked it a lot and They all asked me to take snaps of it…:) so here it is:)) So, This post ia going to be the Last Outfit of the day post and EOTD post of 2012!!1 yay!!!
Here is what I wore yesterday!!!
Dress: George
Shoes: Joves, Myntra
Bag : White Quilted Bag, Get the similar one from Dorothy Perkins or Ebay
Accessories: New Look

Here is my makeup look which I created. For eyelids, as a base I used Maybelline Color Tattoo in "On and On Bronze" and applied a bronze shade (Loreal chrome shine eye shadow) all over my eye lids( just pat the color rather then brushing it onto eye lids till u are happy with the intensity); For outer V , shade shine from Sigma Bare palette, and blended it using a skin tone shade towards crease, for browbone highlight, I used NYX Jumbo Pencil in Milk, Apply loads of kohl and apply mascara:) finished:))
here's the final look…For lips I am wearing Revlon Raspberry Pie lipstick topped with a nude lip gloss:) Hope you all liked my look..This is a cute smokey eye look which everyone can try..especially it will suit dusky skin tones..a lot…:) My inspiration for creating this look is Bipasha Basu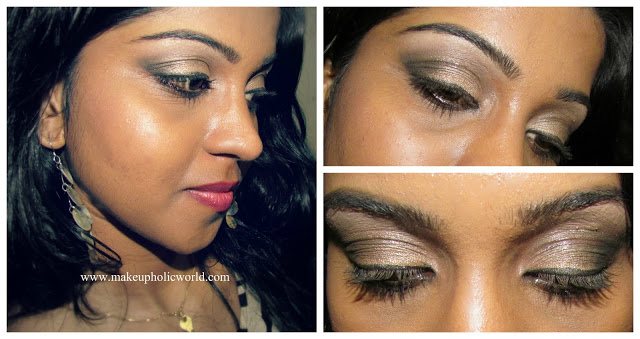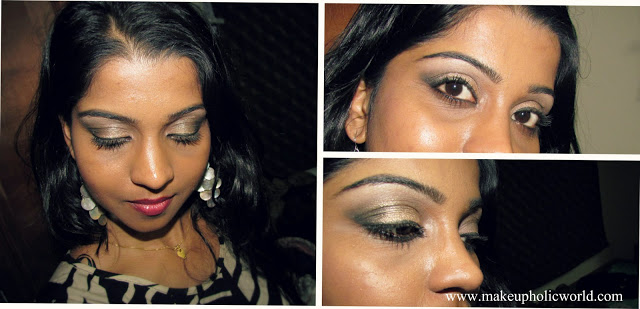 I got inspired from this picture of Bips 🙂
Hope you guys enjoyed this post!!!
What do you think of my outfit….Did you like it? Did you like my eye makeup?