Hi dearies….here I am with another easy peasy look…
Day 15: Red n Olive Green
I used BH cosmetics palette for this look 🙂
I was really really very busy with studies and other work.. Sorry for not posting this look before ….
Hope you like it 🙂 I now completed half way of the challenge…yay!!!!
I know most of you might think why this girl is not updating the eye looks 🙂 hehehe…Sorry dolls…
Pinky promise,…I will be regular from now onwards……..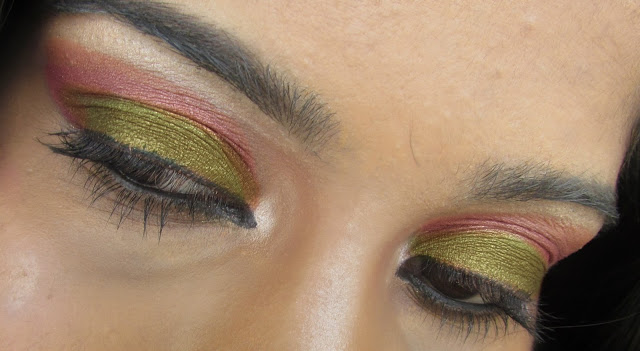 You can see all looks I created for 30 Day Eye Makeup Challenge by clicking here