Hi, hello to all beautiful ladies out there 🙂
Hope you all are doing great! Today, I thought of reviewing a product which I have been trying since past 3 months…I have almost finished the tub now, thought this is the right time to review this product…..Before moving onto the post, Lemme tell a lil detail about my worst skin type ever…I used to have a super sensitive dry skin which turned slightly oily now because of the weather change….I am person who have no control over pastries, ice creams, chocolates & chicken…Because of my weird eating habits and misbehaving skin, I got a lot of skin problems such as redness around by nose, oily T Zone, small acne on my chin & nose area before 3 months and I am super super busy girl ever who hardly get time to go to salon because of my Job nature…So, I was researching a lot to find out the right product to treat my skin….out of 10, every product I found was not available in India and I was a lil reluctant to try TBS Tea tree range because of the price tag :/
While researching about tea tree products in India, I came across this product in a beauty blog and  thought of giving it a try!!
I had heard of lot of benefits about tea tree to cure acne and acne leftovers etc….So, I purchased this cream through my friend Revu of HnB along with Face wash and tea tree oil to try out!!! 
So, In this post I shall be reviewing about this cream
Oriflame Pure Nature Organic Tea Tree & Rosemary Oil Purifying Face Cream 
To know whether this helped me or not, Keep reading!!!! <3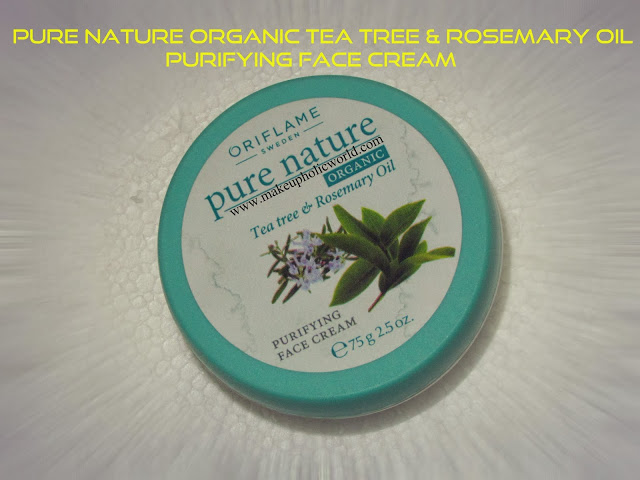 What Oriflame claim about this Organic Tea Tree & Rosemary Oil Purifying Cream 
Light, non-greasy day and night moisturizer with Tea Tree and Rosemary essential oils. Softens and helps to re-balance oily skin, fighting blemishes. Leaves skin looking healthy, hydrated and purified.
A non-greasy cream for all skin types specially for oily to combination skin
Packaging & Price
Comes in a plastic tub as shown below; I personally prefer tube packaging for creams. I use a spatula to scoop the product for each use…. 
Qty:75 g ; 2.5oz , Price: 379 INR (I got it on offer for 299 INR)
Where to buy from
Ebay or Any Oriflame Consultants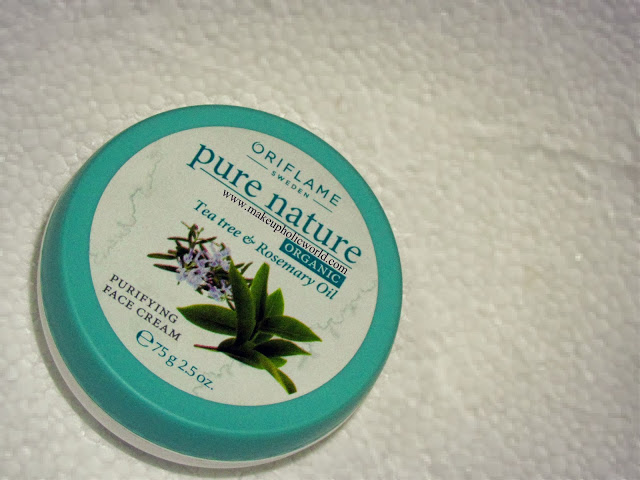 Ingredients
AQUA, ISONONYL ISONONANOATE, GLYCERIN, CYCLOPENTASILOXANE, DICAPRYLYL ETHER, GLYCERYL STEARATE CITRATE, DISTARCH PHOSPHATE, CYCLOHEXASILOXANE, CARBOMER, CETEARYL ALCOHOL, IMIDAZOLIDINYL UREA, PARFUM, METHYLPARABEN, CAPRYLYL GLYCOL, PROPYLPARABEN, SODIUM HYDROXIDE, MELALEUCA ALTERNIFOLIA LEAF OIL, ROSMARINUS OFFICINALIS LEAF OIL, LIMONENE, PHENOXYETHANOL, ETHYLPARABEN, CI 61570, CI 47005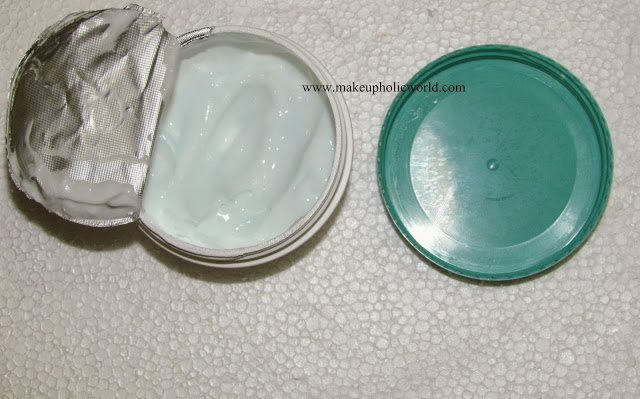 My experience using this product
This is a non greasy cream that suits oily to combination skin types. Before using this cream  i clean my hands and wash my entire face and neck using face wash tone gel from the same range, then, I pour 2-3 drops of tea tree oil to my steamer and do steaming for 2-3 minutes, after which I use this cream every night before going to bed I apply the cream onto my face and neck in gentle strokes and leave it off. 
Within a week of using this in the above mentioned method, I started seeing visible results on my acne problem. I didn't severe acne, but there were 5 acne zits on my face out of which one was big…But, Let me tell you, this product do wonders on my skin…I healed my acne completely and reduced my redness too…This gives a cooling effect on skin and calms down problematic skin.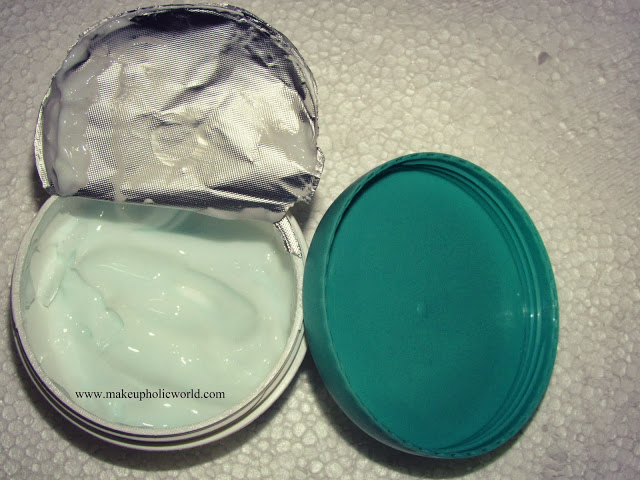 This cream easily gets absorbed onto the skin and on huge acne zits, you can also dab some tea tree oil and leave it off, never drag or pull your skin harshly…
if used in the right way, this will completely reduce your new acne and prevents skin from further breakouts. i have now fully finished the tub and I am sure that I will repurchase this product….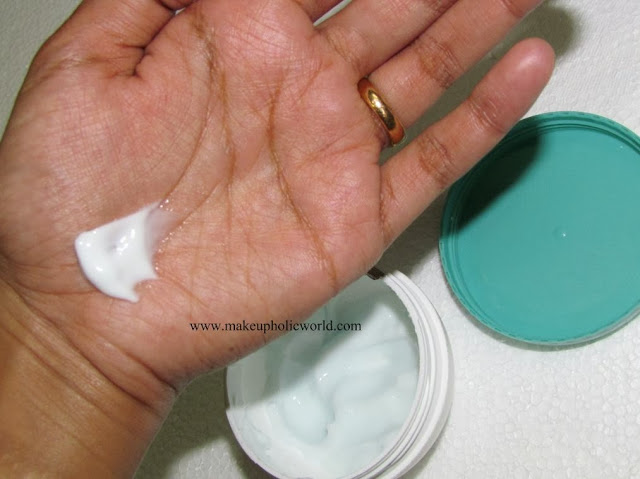 I am not commenting about the moisturizing properties of this. This will help you heal acne, But, For extra moisture this is not enough…Once acne is healed, you can switch back to your regular night cream and then continue using Tea tree oil on top of it (dab it onto areas where you tend to break out first) 

Pros
light weight, easy to apply

non greasy

heals acne in a week

suits oily to combination skin

budget friendly

easily available through oriflame consultants

pleasant fragrance

cooling effect

calms down problematic skin

prevents skin from breaking out
Cons
Moisturizing properties are not upto mark
I think I will repurchase this for those problematic skin days
This is a god alternative if you don't want to splurge on expensive Tea tree range from TBS, I think this too give similar results
Have you tried Oriflame Pure Nature Organic Tea Tree & Rosemary Oil Purifying Face Cream…If Yes, Do you like it ?
You can also read about other tea tree products  I have tried and reviewed