Hi wonderful ladies….Hope you all are doing fantastic…..Who doesn't love roses? I love roses fragrance…This is a very late review…I have been loving this Moroccan Rose Range from TBS during the entire 2013 and I finished the body milk as well as the shower gel from this range and now I think its time for a review…To know whether its a miss or hit for me…Keep reading!!!
The Body Shop Moroccan Rose Body Milk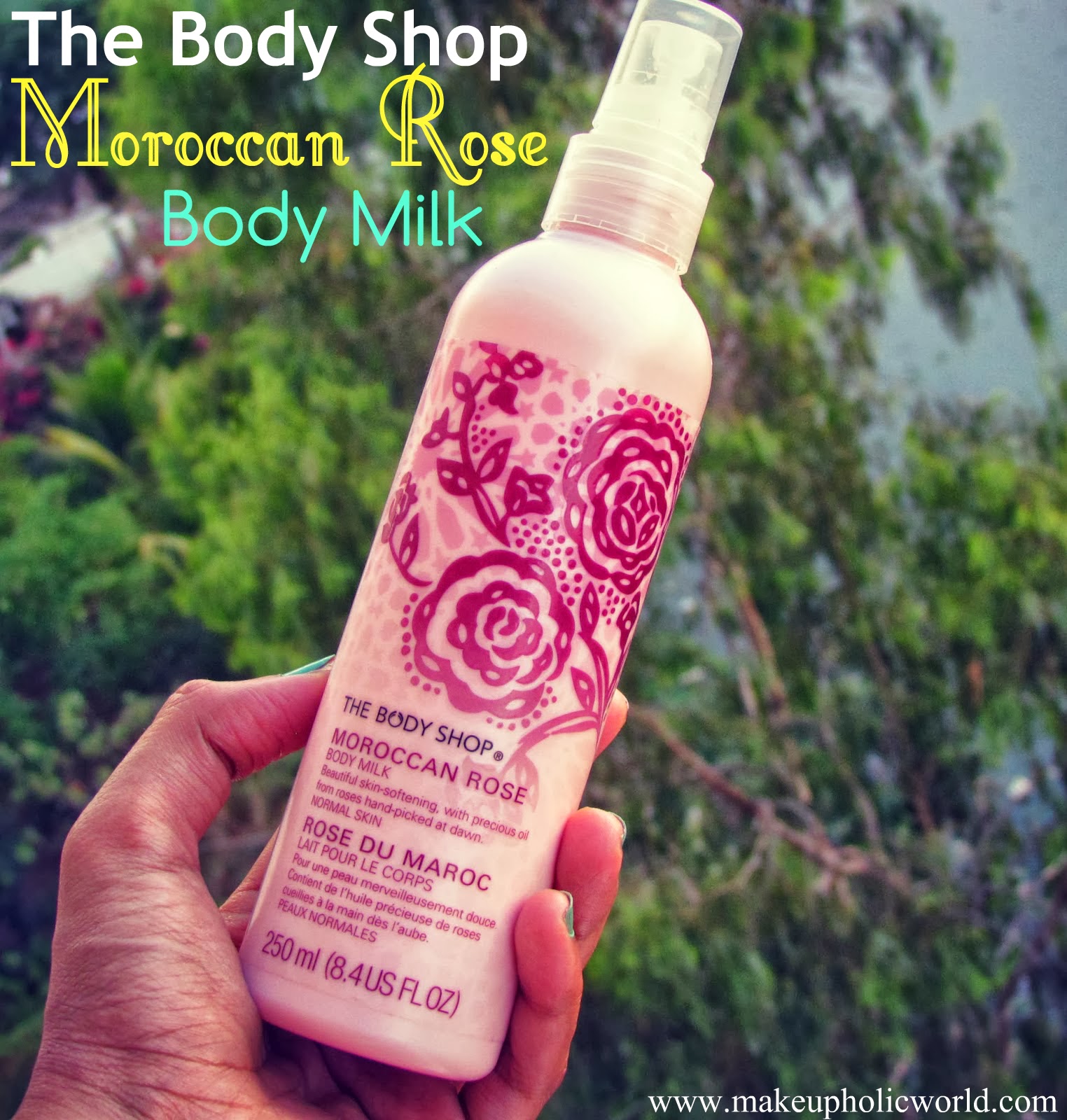 What does TBS claim about this product
A beautiful skin-softening lotion that instantly nourishes, conditions and hydrates the skin, leaving it delicately scented with the beautiful Moroccan Rose fragrance. 
Light and easily absorbed 

Leaves skin feeling softer and smoother 

Rose scent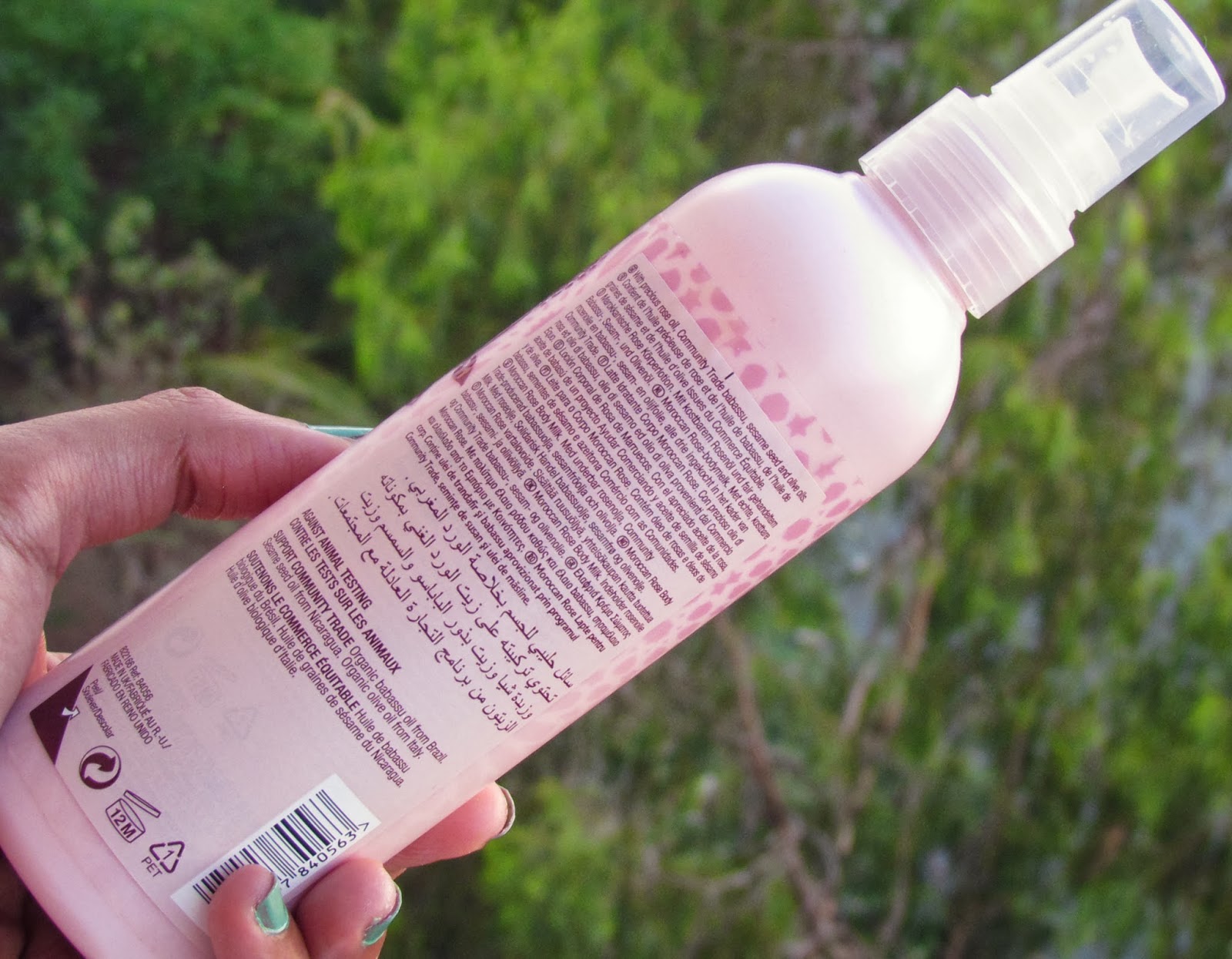 Packaging & Price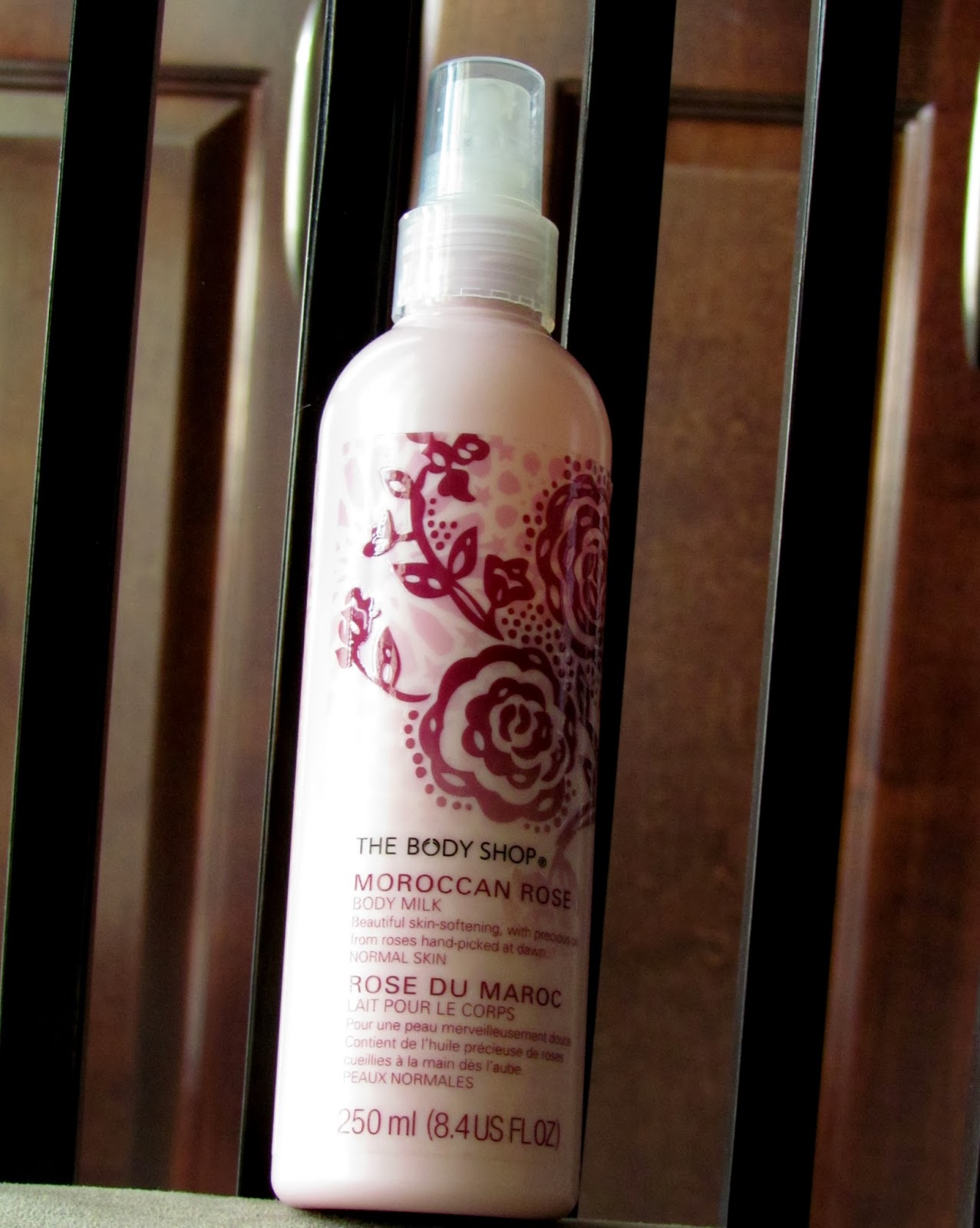 More Pictures of the Product, Swatches and my experience using it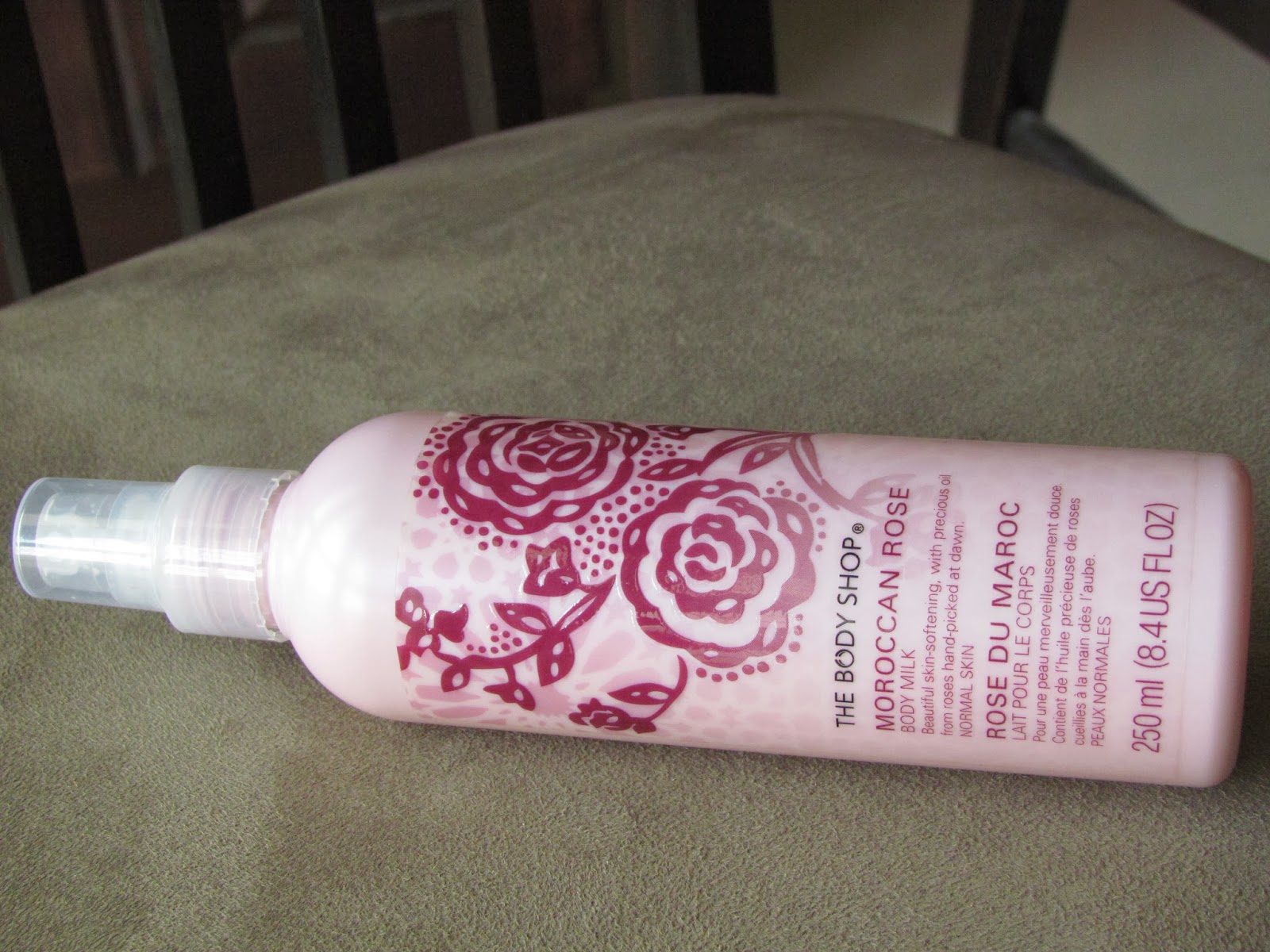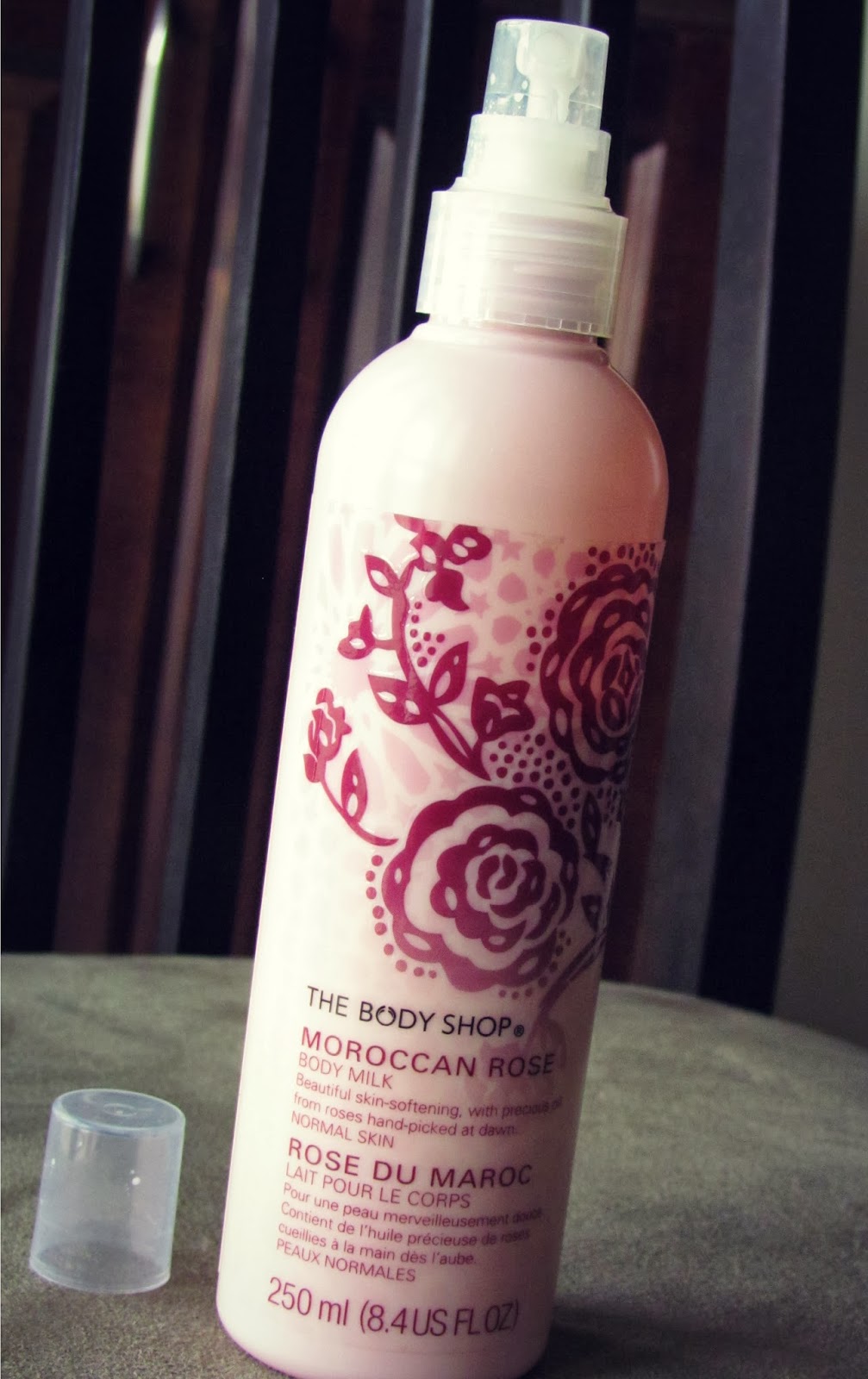 This spray is really light and is refreshing to use…Feels fresh after using this and this get easily absorbed by skin. Fragrance is not too strong and it smells that of roses; Fragrance fades after sometime..However, the smell soon fades. Its ideal when you are not in a rush or need something that is not as thick as a body butter…Its easy to spray on a apply from the bottle. You might feel a bit sticky on initial application but, it sinks in pretty fast which is awesome!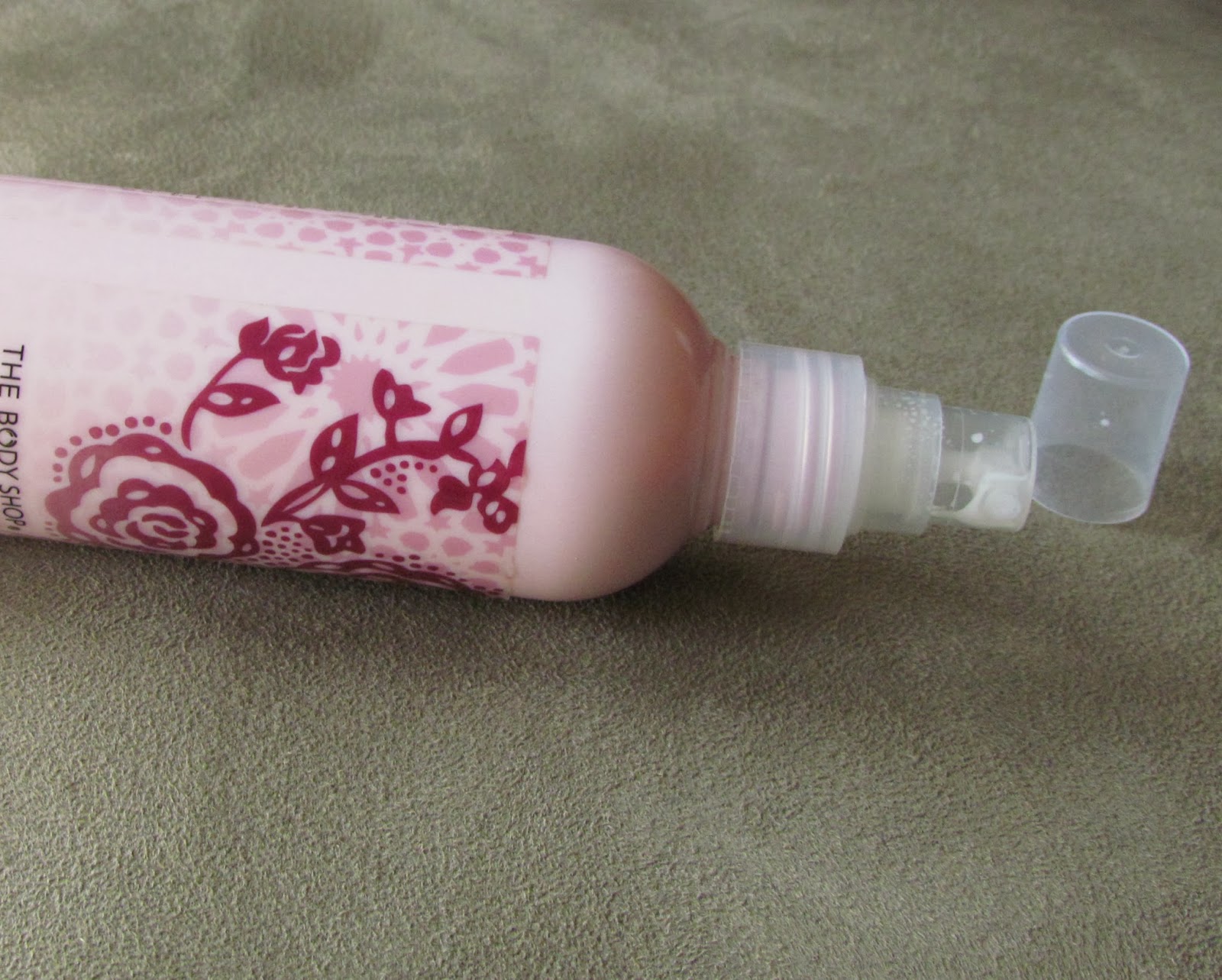 Here's a closer look of the bottle..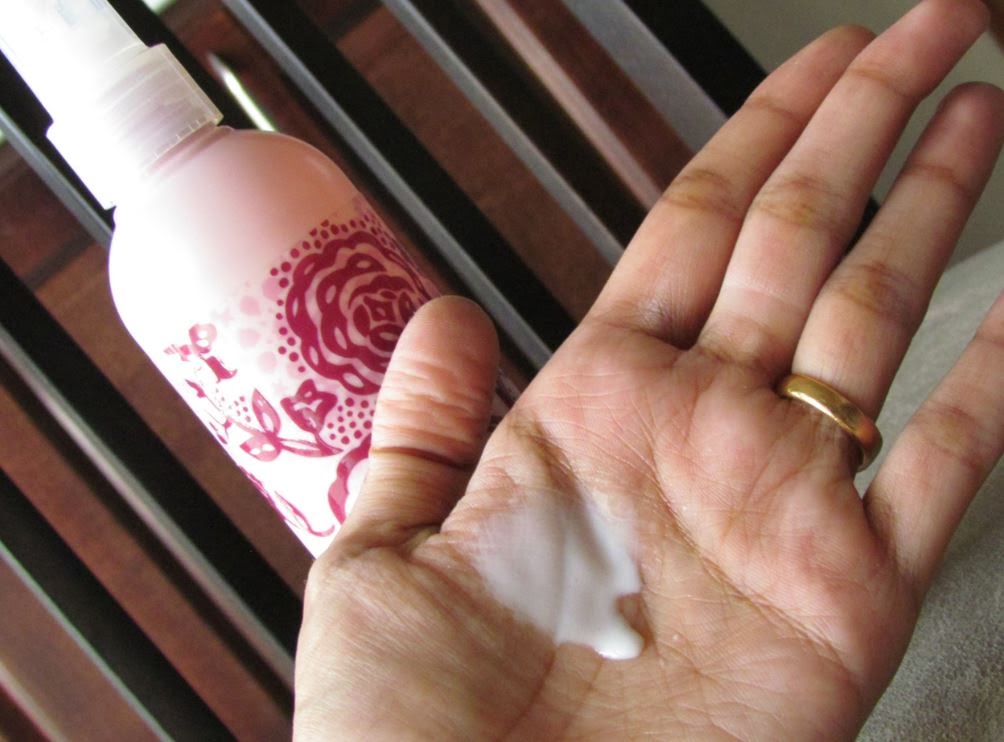 This is the consistency of the product…Quite liquidy…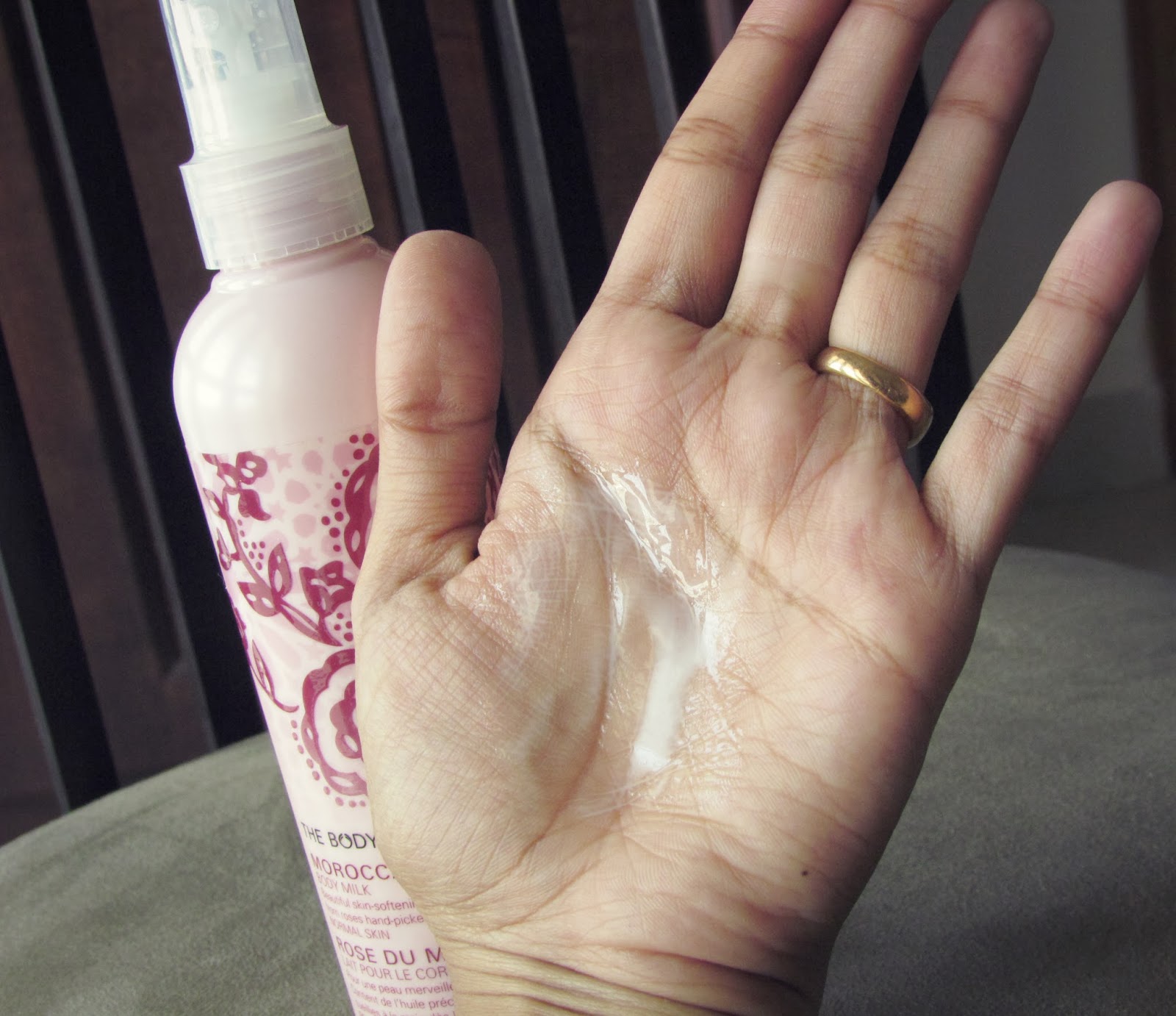 on blending…wow…the smell…its a heavenly feeling….I love roses fragrance and its best to use it before sleep….I get the refreshing smell of fresh roses 
However, I am not really happy about the moisturizing claims.My body is dry and it didn't help combat dryness at all….

My overall Opinion
I was having very high expectation about this..really don't know why I splurged on this. 
Afterall, Who would care to buy a body milk with a fragrance that doesn't even stay for a while.  
I would have rather bought another body milk from any other brand wherein the smell lingers for a longer time at an unbeatable price!! bad luck with TBS this time.Also I am not really happy about the moisturizing claims.My body is dry and it didn't help combat dryness at all….I'm so dissapointed with its claims! A total miss in my opinion…

Have you used Body Shop Moroccan Rose Body Milk? Do you like it?
Hope you liked the review..
Valentines day is around…What's special girls….:)
Share your gift ideas….For me, I am super busy on Friday and I think I might celebrate it on Sat…:)

TC girls!!
xoxoxo