By Contributor : Sushmita
Hey everyone…how have you been?
Blushes are like an addiction to me. Not that I owe too many MAC blushes but there is something special about them… I am a Lipstick and Blush hoarder; I place blushes-second essential makeup items after lipsticks. I am going to talk more about
MAC Sheertone Blush- PINCH ME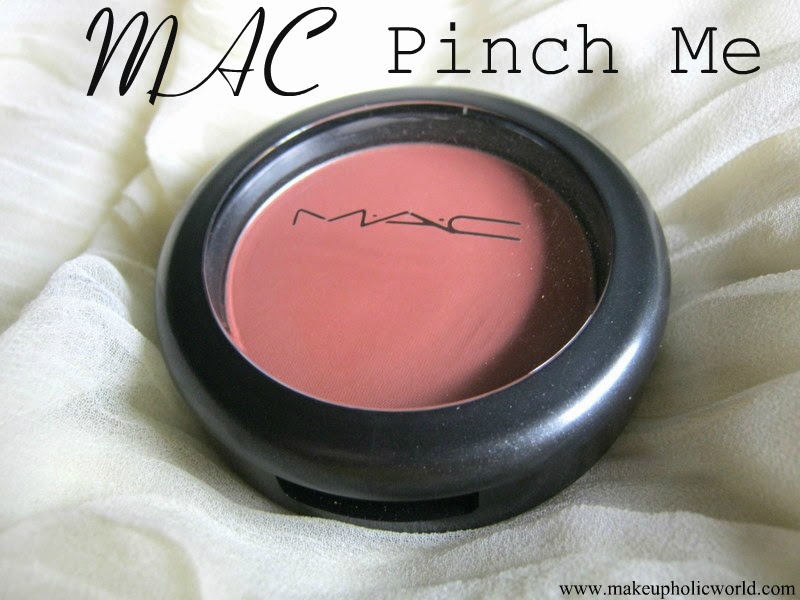 What MAC Claims
Colour for the cheeks and face. Various formulas. Different looks. It is from permanent line.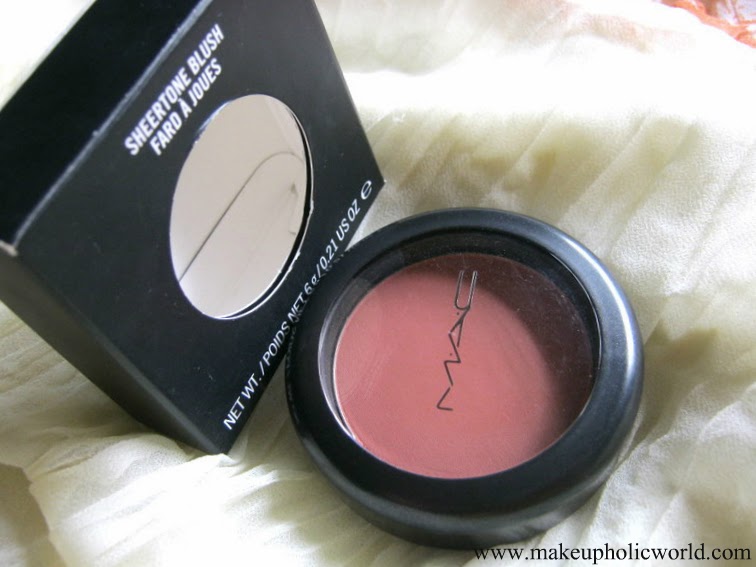 PRICE: 1450 INR or US$21.00 ; Qty: 6 g / 0.21 oz.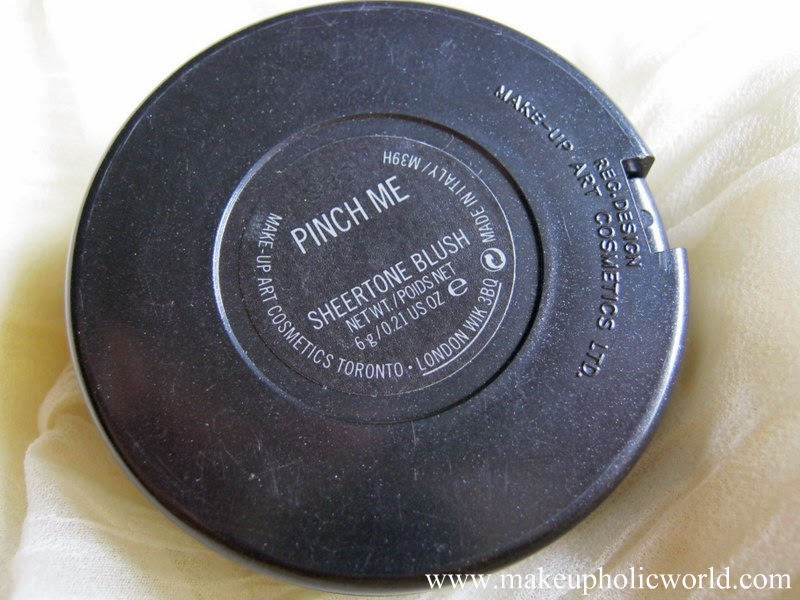 MAC Pinch Me is described as medium- deep dirty rose coral with sheertone formula. I would say the shade is dirty coral and has pink undertones to it. It looks quite dark in pan but once you apply it gives very sheer and beautiful natural looking hint of color on cheeks. You get to see that light natural flush on cheeks..
This is one of the best shade one can use on daily basis. Office, college, Interview, parties, meetups, anytime. You can pair it with any lipstick shades you like.
Pinch Me is matte and has no shimmer to it. MAC blushes have amazing texture to it. They are pigmented, smooth, silk type texture, not chalky and glide easily onto skin and superb blendable. One doesn't need to blend over and over again for smooth application. It is that easy! You just need to know the right technique of applying blush that's it. The formula is sheertone which means they are moderately less pigmented than any other formulas. The name says all.. Pinch Me gives me nice sweet natural flush of color which looks superb natural once applied.
Color pay off is sheer to medium which is buildable. One can definitely build up to their desire. Staying power on me is 6-7 hours without any primer (I don't use any primer). Although I can see little fading once I reach home but that's very unnoticeable. You can use any of your favorite blush brush to use it.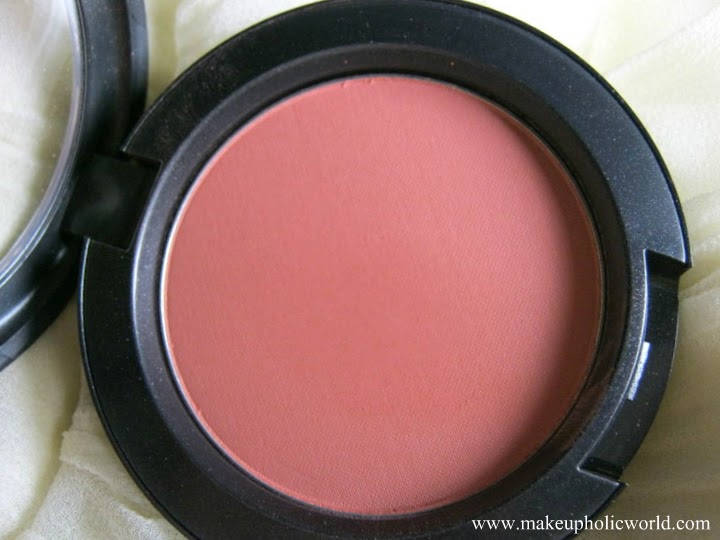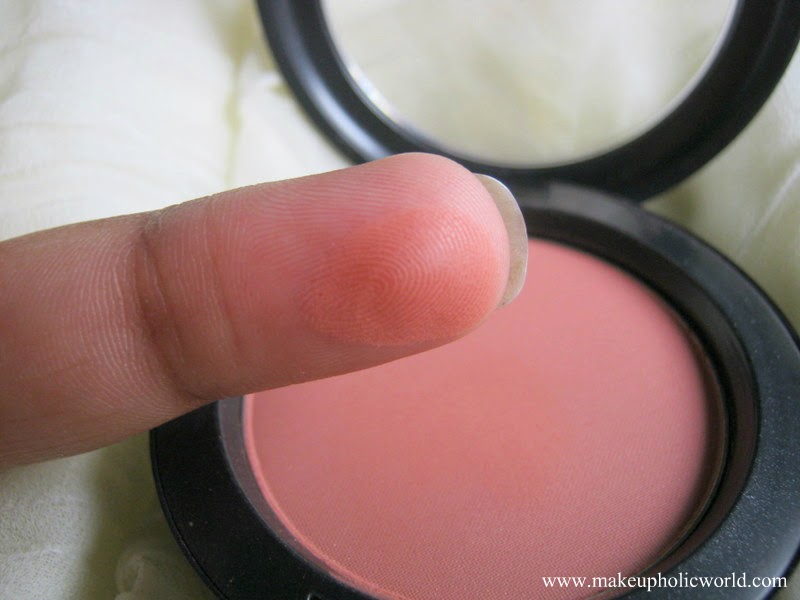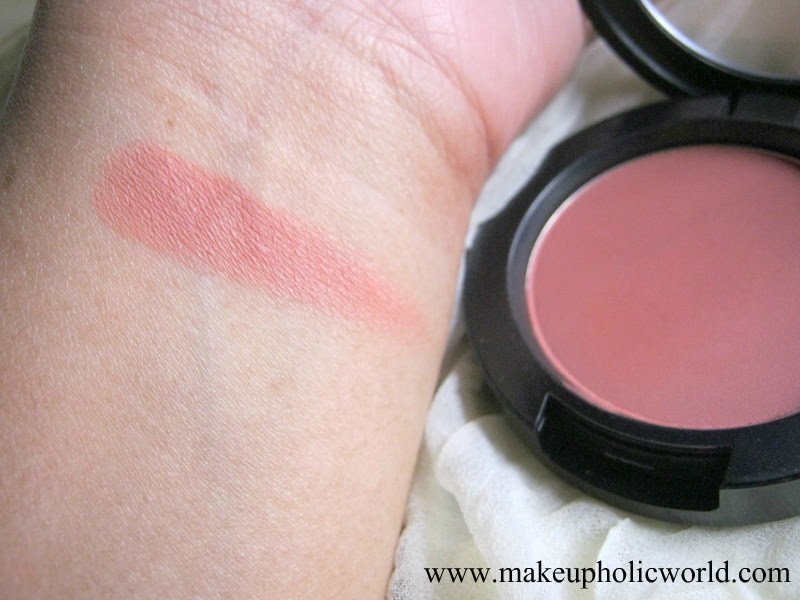 Pros
Shade is very sheer medium dirty coral rose.
Everyday anywhere can be used both–day and night and has no shimmer at all.
Soft and smooth to touch but not at all chalky.
Easily blendable. Gives very natural flush on cheeks.
A little goes long way.
Nice Staying power.
Fragrance free.
Doesn't irritate skin.
The classic black packaging. One needs to be very careful while travelling as they are fragile.
Can't think of any cons…. 🙂 🙂 This is how it looks on me….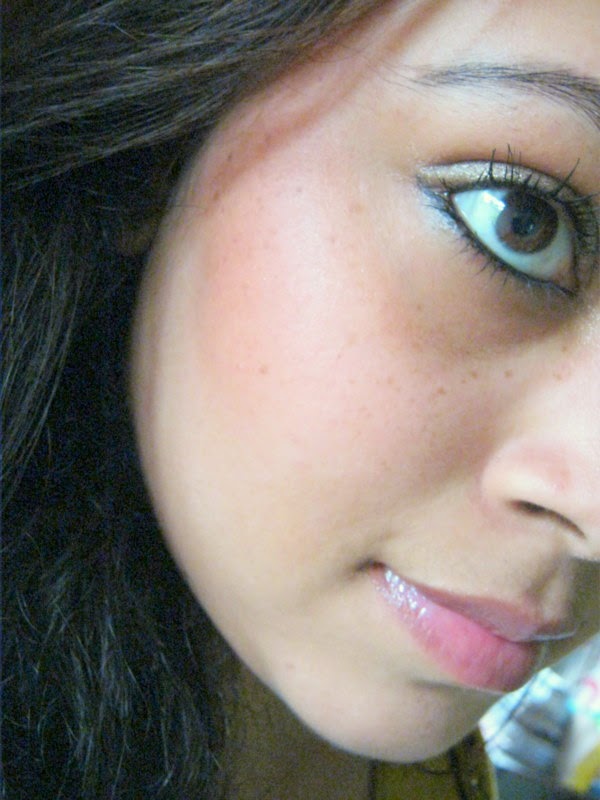 Rating: 4/5.
If you are looking for a blush which can be use daily then, you must pick this shade. This is natural, sheer and long staying. One can't go overboard with this blush.
Makeupholic World: Awesome Pick girl! looking pretty on you as always!
loving this shade…I am eyeing this blush..will pick it up soon 🙂 🙂