Hiya ladies….I am here with one of my favorite blushes,
H & M Blusher – Spring Flower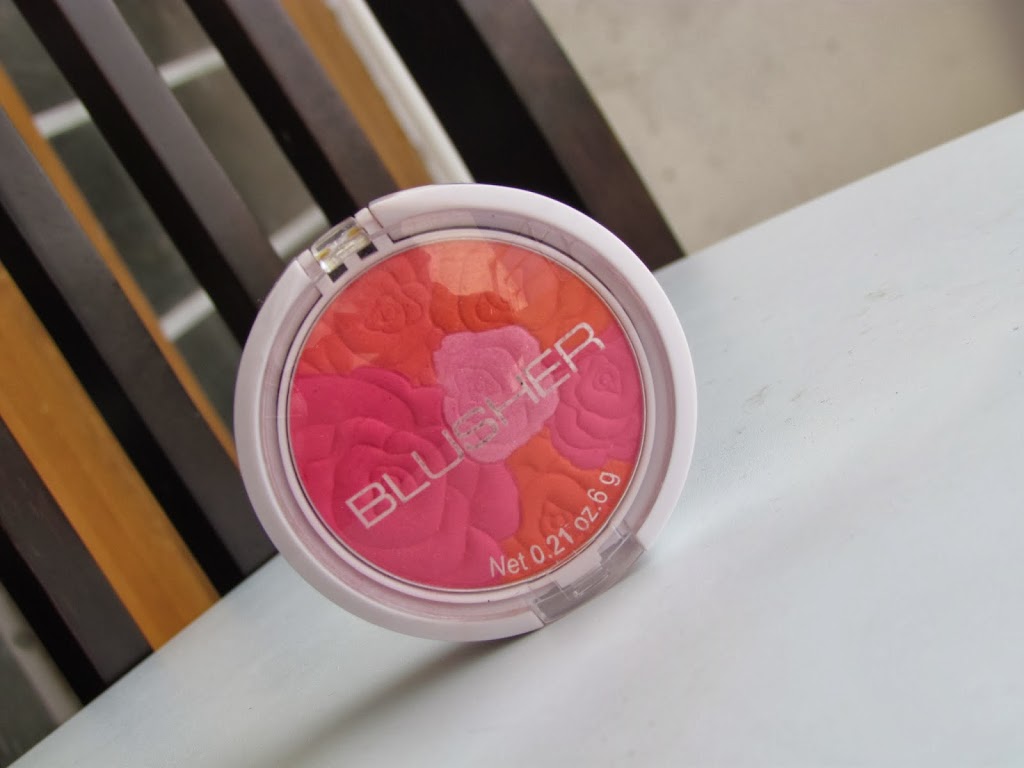 A very pretty blush which is embossed with Roses.
Qty: 0.21 oz; Price : 4 GBP ; Shelf Life: 16 Months
Ingredients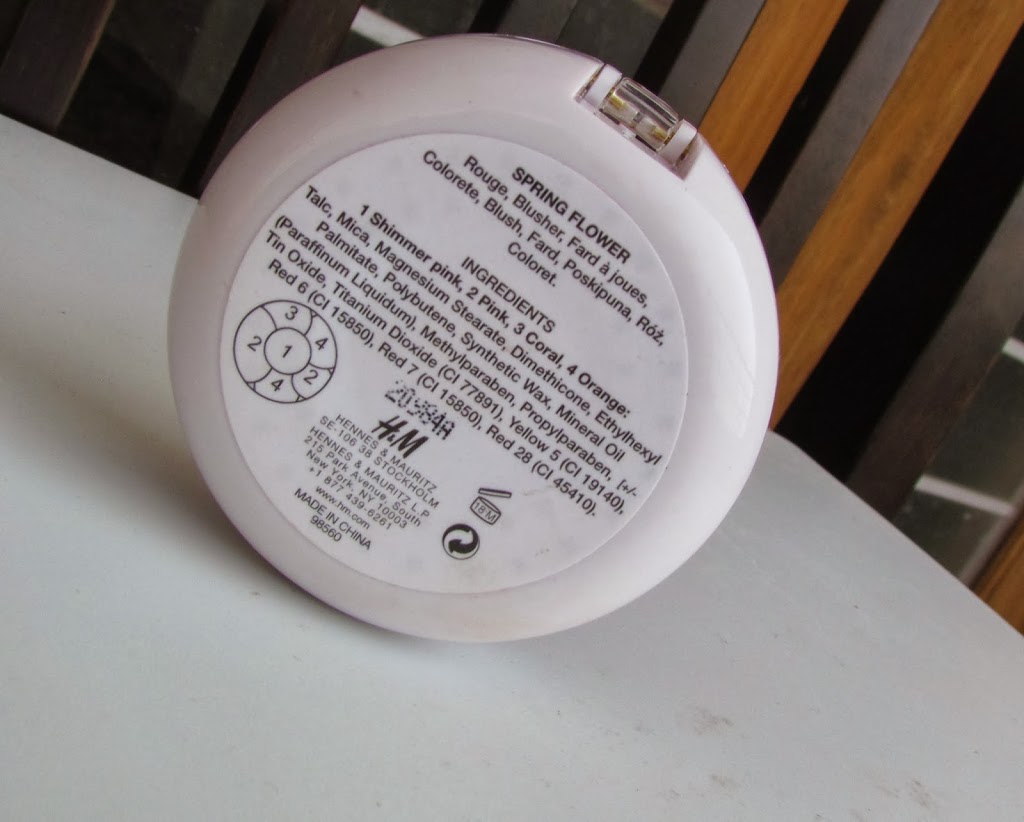 See how the blush looks…. Awesome right…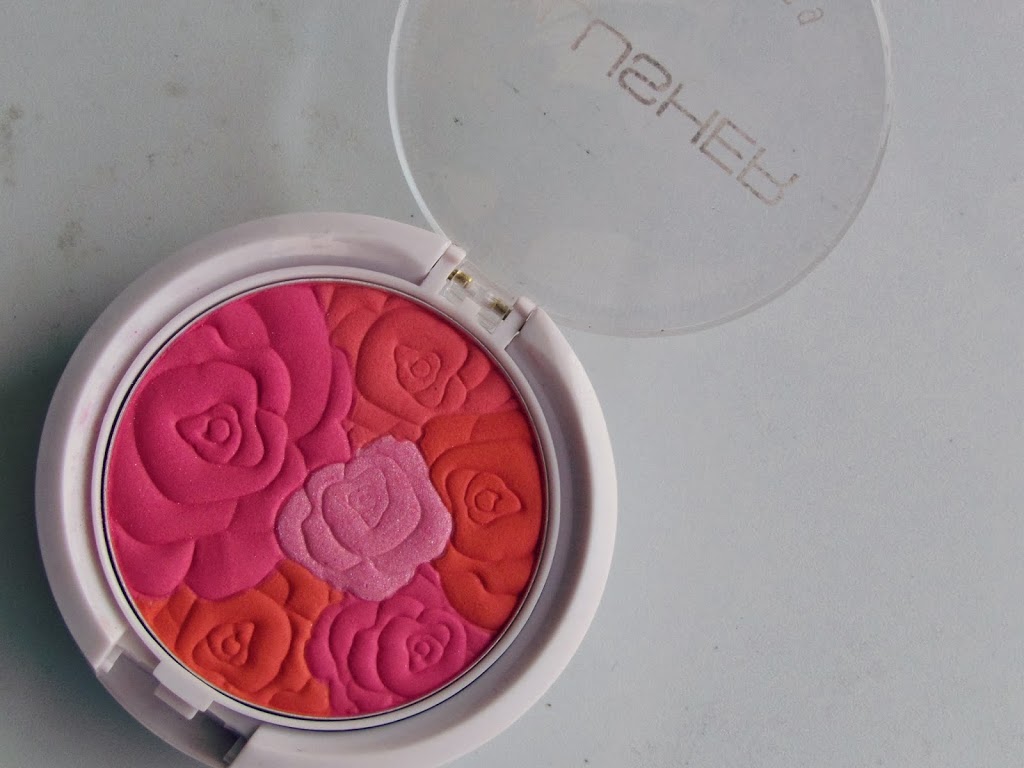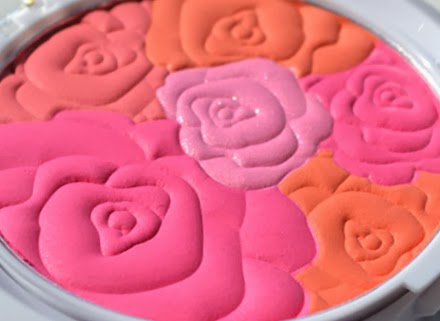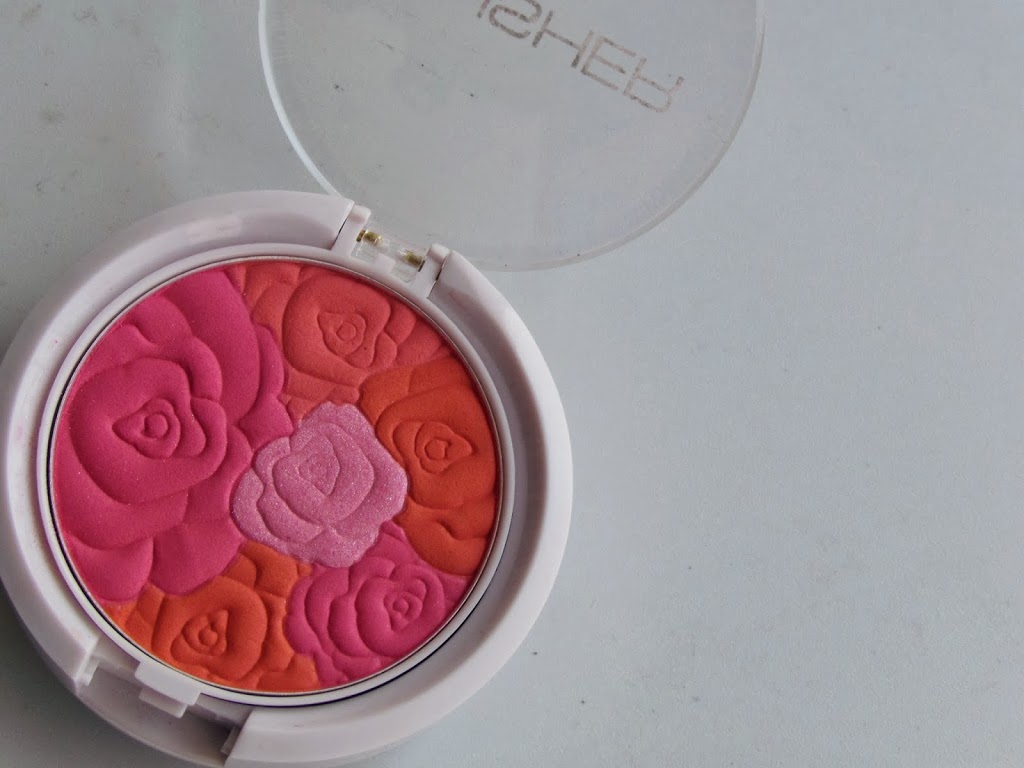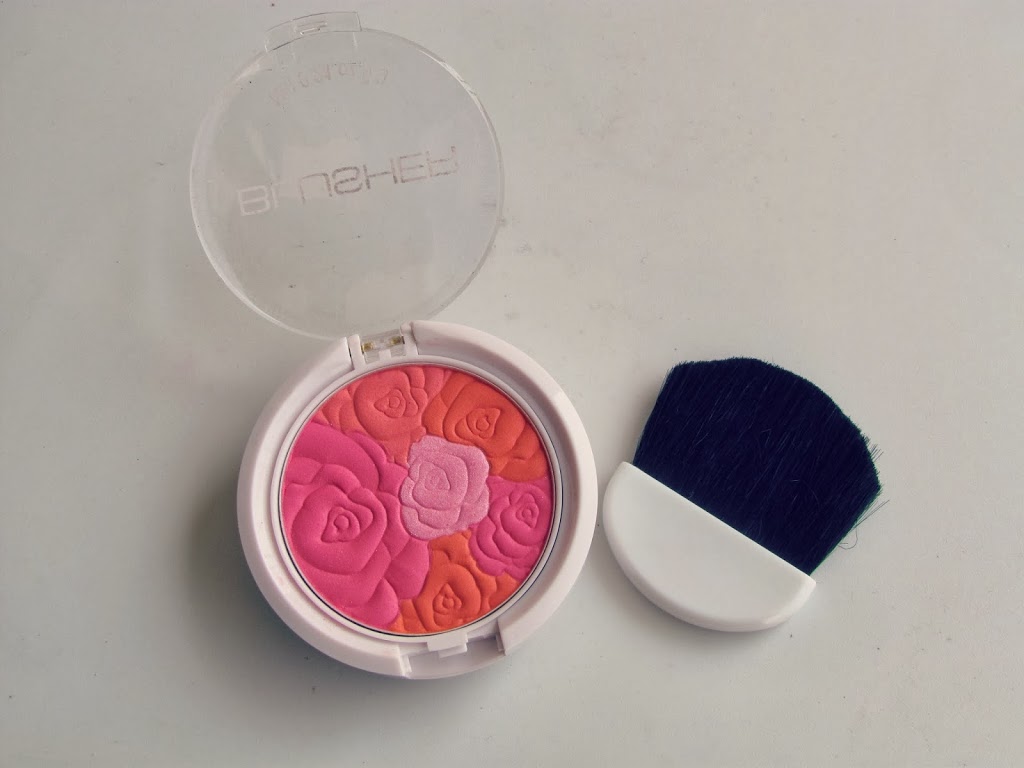 Comes with a small brush and a separate mirror and space to keep the brush safely!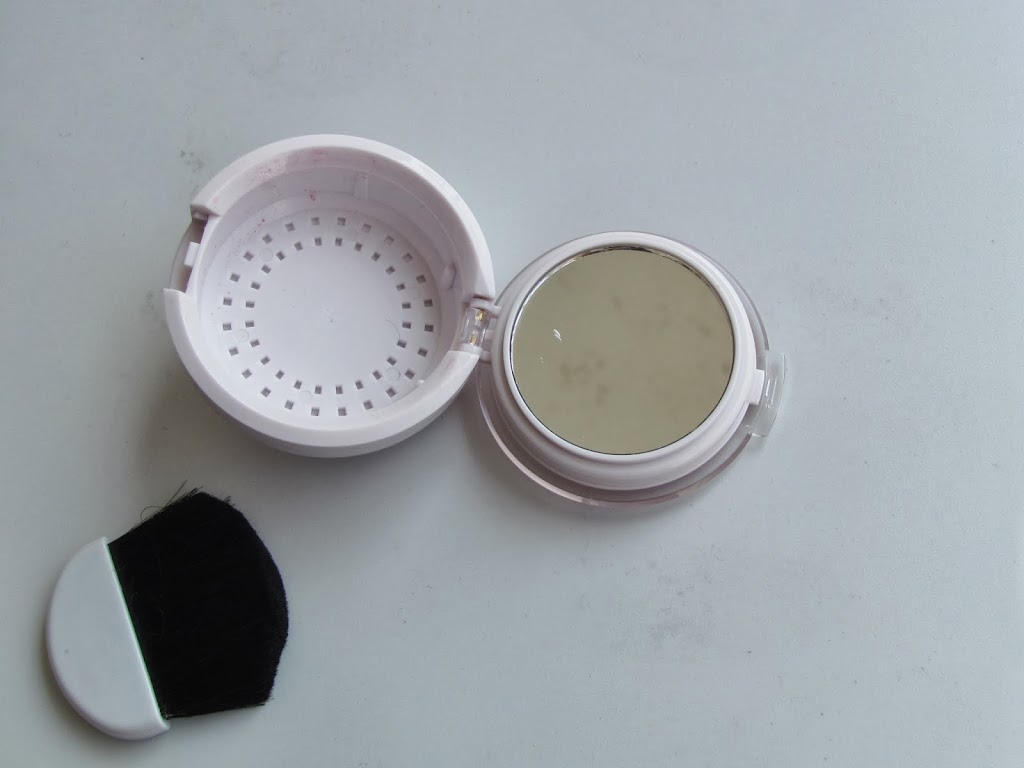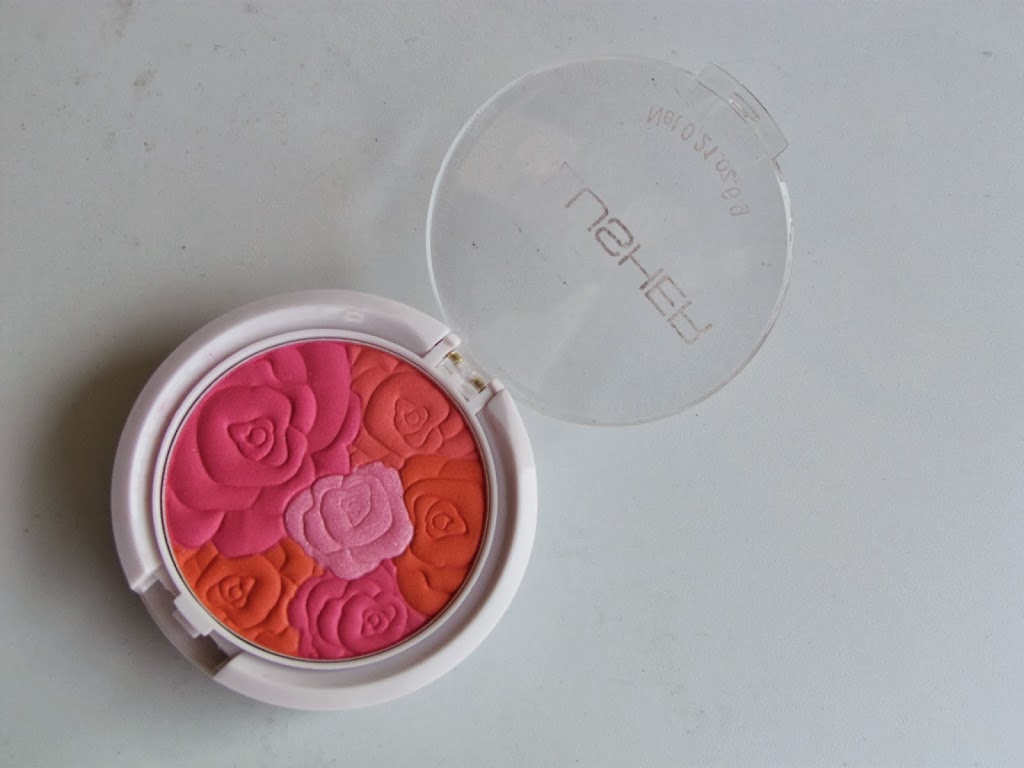 All swatches taken in natural daylight without flash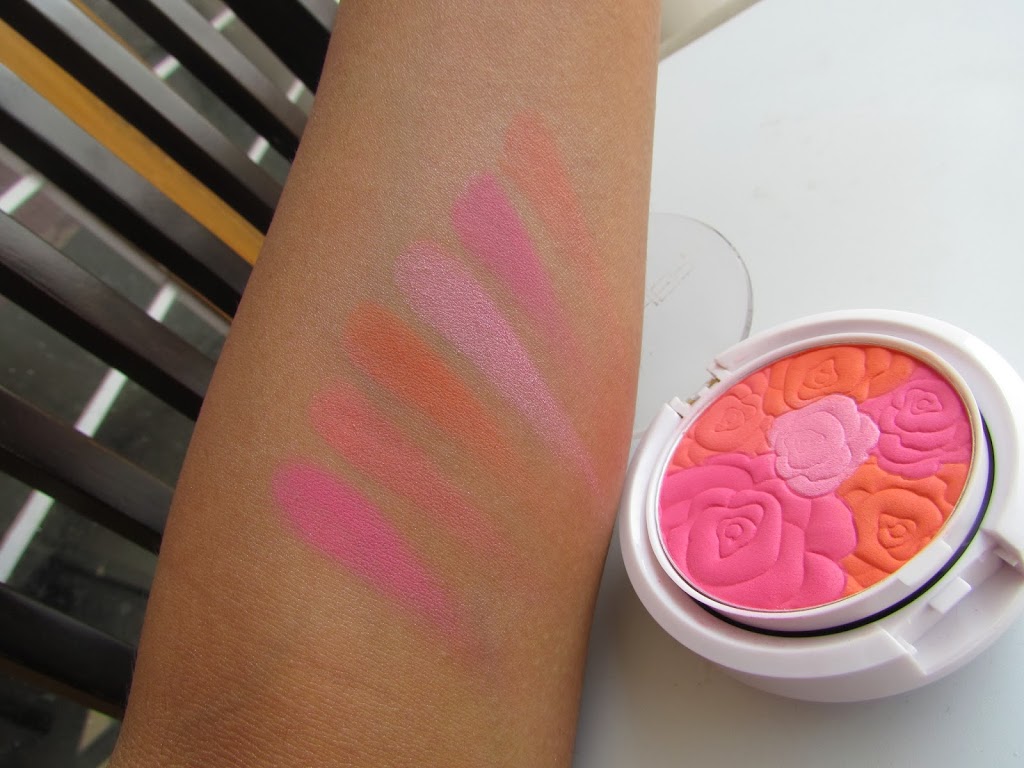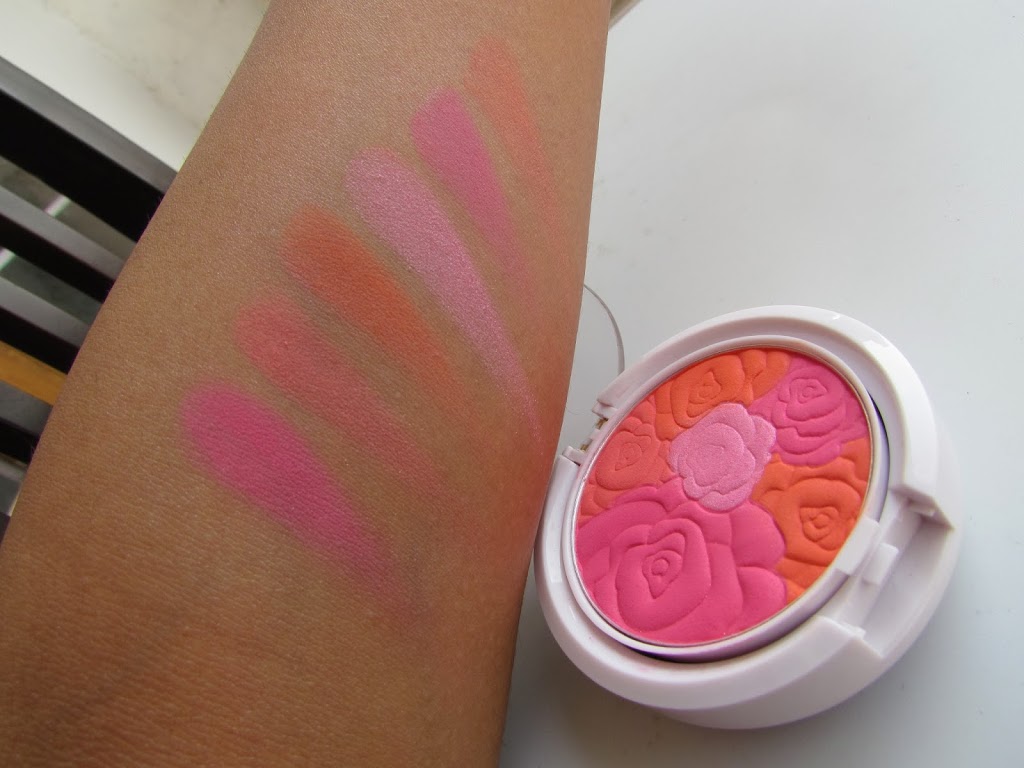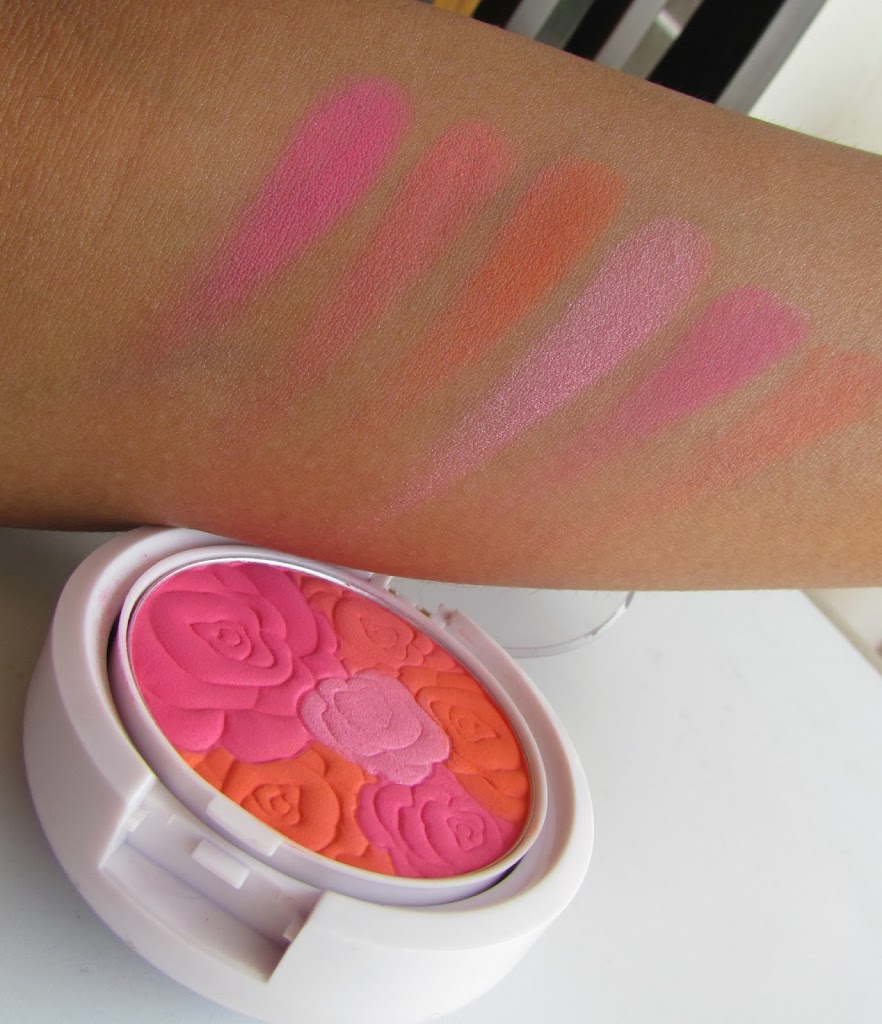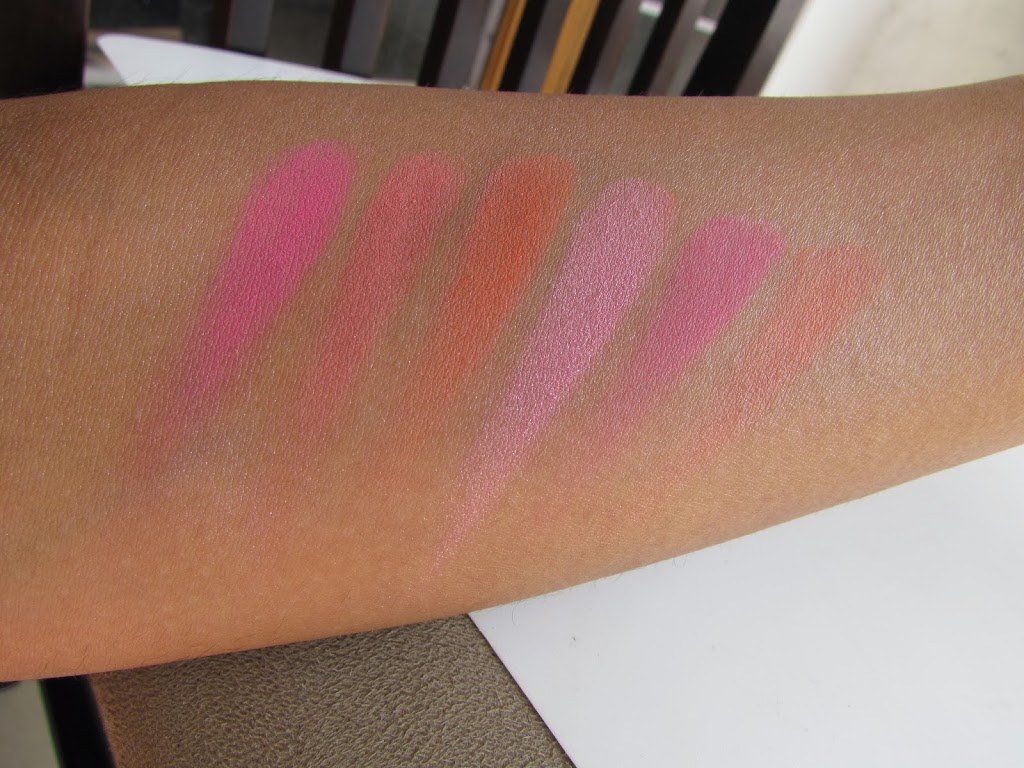 This blush has four shades in total – 5 different blushers in one product, the four individual colors can act as separate blushes or you can swirl your brush around them all to get one beautiful summery blush.
The way the powder is presented with embossed roses makes it super super pretty and really makes this product stand out, the rest of the packaging is nothing out of the ordinary – it's white, but it is quite sturdy and the blush does lift up to another compartment with a mirror and a little blush brush – I haven't used the brush that came with this as I prefer to use my RT Blush Brush
It has decent pigmentation, it applies and blend outs really nicely too – it is quite a bright looking blush so i like to use my powder brush after I've applied it just to make sure its blended out properly. I'm really loving using this blush, it would be such a gorgeous color to wear during the summer as all the colors in it – pinks, corals and peaches all remind me of summer and its just a beautiful blush to wear. Hope you guys loved the blush.
Have you tried this lil cute blush from H&M. If yes, Do you like it 🙂