Hi dearies…..Today I am reviewing yet another favorite face pack by Lisa Haydon. Its Honey and Oat Meal Face Pack. Naked Organics has been especially handmade for you with lots of love. I love Lisa Haydon and so as her line of products…Lets move on to the review
Naked Honey Bee Face Pack By Lisa Haydon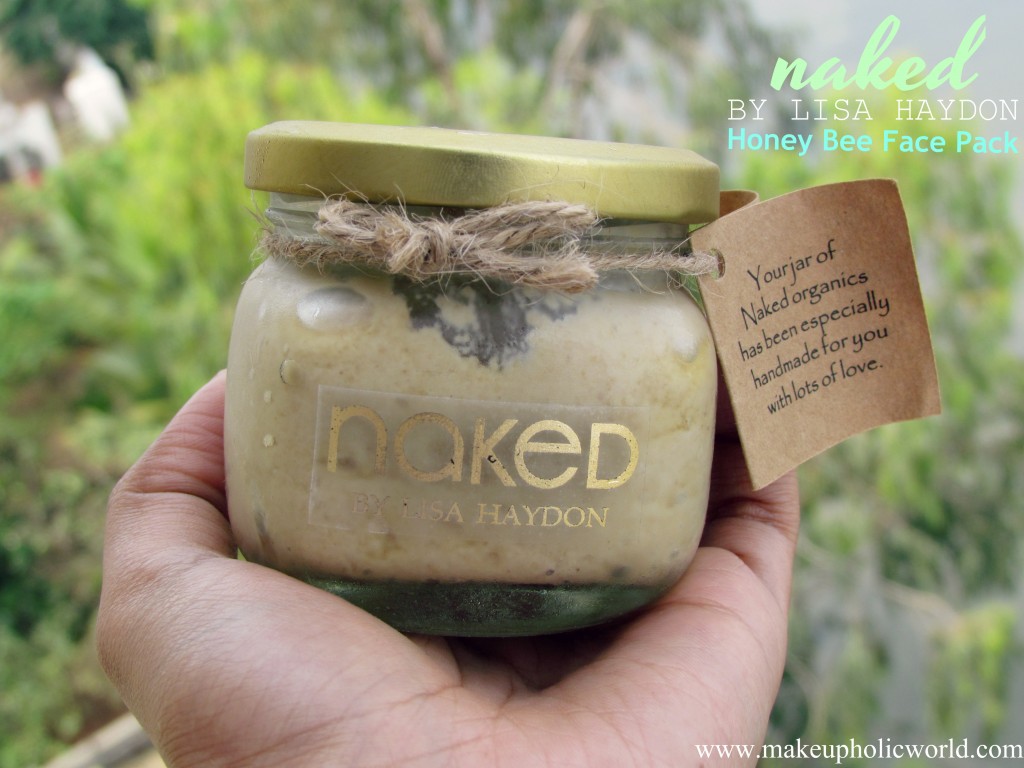 To know how much I like it and how it benefited me…Keep reading
What does it claim
Your jar of Naked organics has been especially handmade for you with lots of love. Natural ingredients nourish more over time. So, I like to leave this balancing, pore tightening, anti aging, revitalizing and honey rich face pack on while I read a book at leisure! Because there are no preservatives, Honey Bee must be stored in the fridge. Naked is 100% natural. 
Packaging & Price
Price: 990 INR; can be purchased from here
Comes in a glass jar as shown in the picture. Qty: 200 gm; As its organic, I would suggest you to finish within one to one and half months of opening the tub.
Ingredients & how to use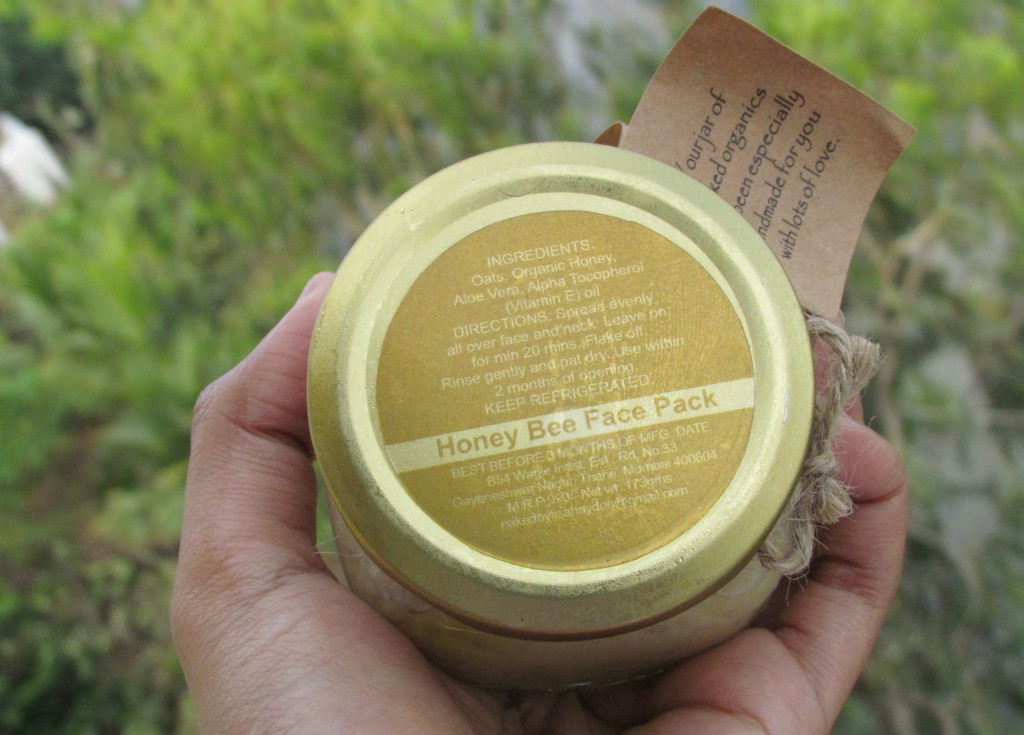 How it looks like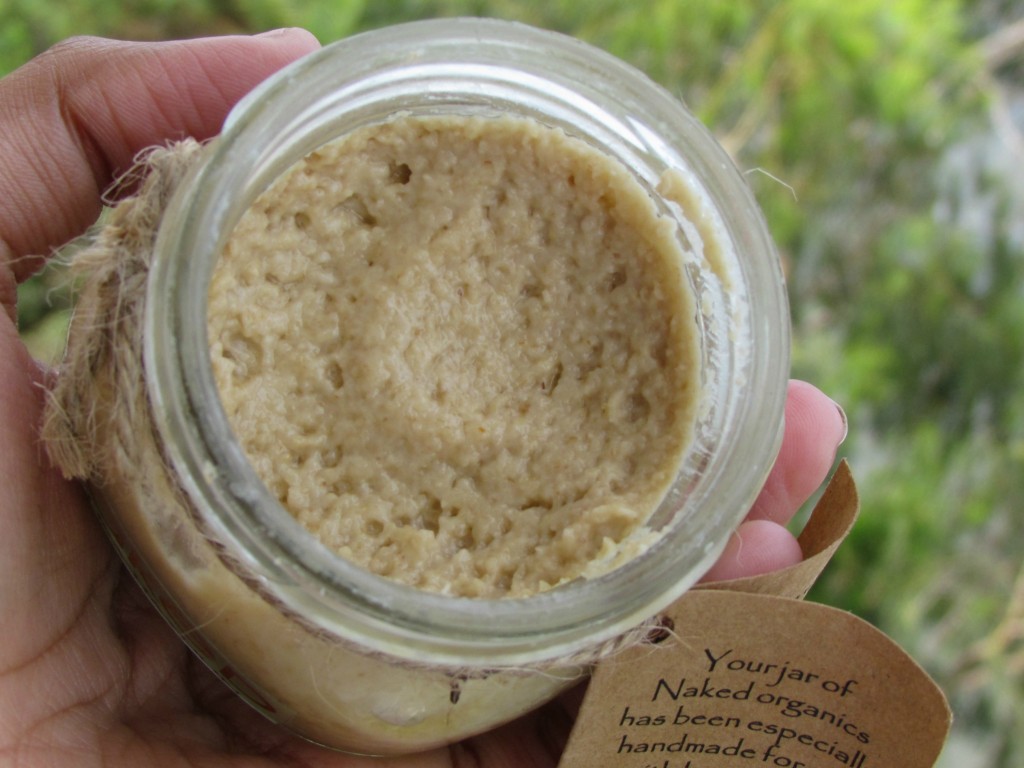 Swatch & my opinion about the Face Pack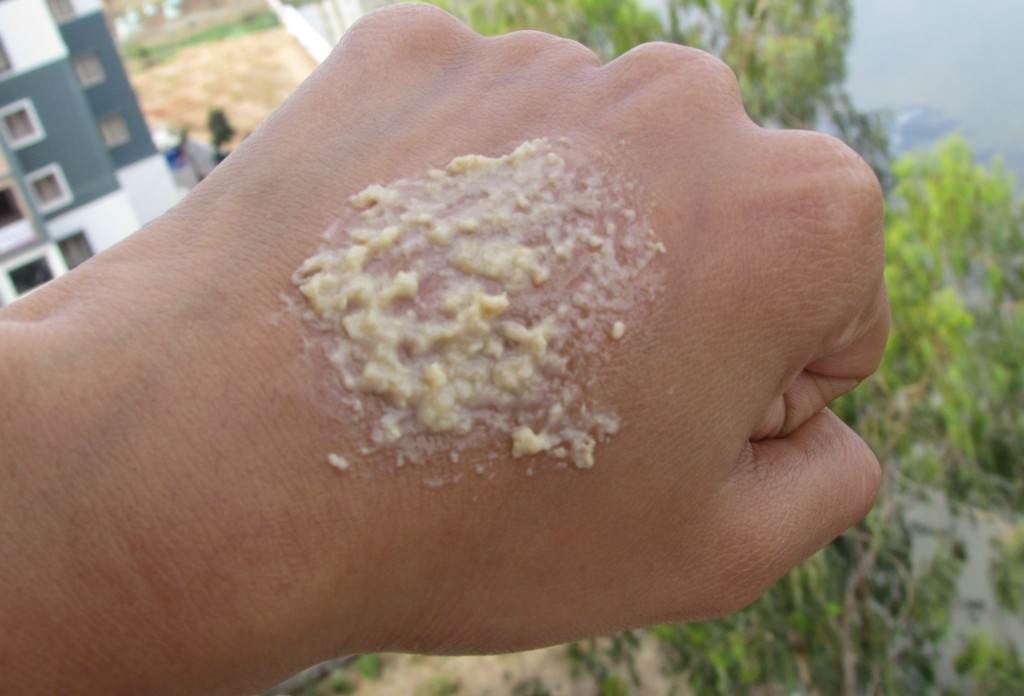 I love handmade face packs. I have a super sensitive combination skin. This was part of a gift that I received.. I tried and loved the naked Apricot honey fudge face pack. So, I was really excited to try this too..i love honey + oats combination for face packs and I know that I am not allergic to any of the essential oils/ingredients mentioned on the pack. The texture of this is like crushed double ka meetha to me… 🙂 so soft ….After applying it , I just relax…I watch a full movie or some of my favorite TV shows….This one doesn't dry out your skin. I use this twice a week at night time and I can say that this didn't irritate my super sensitive skin. It rather imparted a healthy glow on my skin. I use it on my entire face and neck. Its very easy to wash off this too. after splashing with water, I take off the pack in gentle circular movements by scrubbing onto  the area and after patting with a tissue ..I apply my favorite naked potion lotion.  Its is preservative free and needs to be kept in a refrigerator always. I wouldn't call it a great travel companion but an excellent home care product. It makes skin smoother without drying/stretching the skin. Also, I am a fan of earthy packaging.
Of course, You can make this pack at home also if you have all of the ingredients Oats, Organic Honey, aloe vera & Vit E oil. I prefer buying it online as its difficult to find aloe vera at the place I live…I so wish I'd go to Kerala!
My Rating : 4/5 ; One less for not so travel friendly packaging and as it has to be refrigerated always
Here's a video of Vineeta (Co-Founder FabBag.com) and Lisa Haydon talking about Naked Range of products
Have you tried this face pack by Lisa Haydon? Do you like it
Take care dearies….Hope you liked the review…