Hi dearies…Hope you all are doing absolutely fantastic! I  love pampering my hair and Loccitane is one of my favorite brand along with The Body Shop. If you notice, there is no Shampoo/conditioner reviews on my blog since a long time. I have been on a hair care products trying phase. Infact you will see a lot of hair care product reviews here soon. Don't think that I randomly reviewing these. I took time and I tried each product patiently before reviewing. I have now emptied this bottle of shampoo and conditioner and I think this is the right time to give an honest opinion about it.
Lets move onto the review for L'Occitane Volumizing Shampoo and Conditioner for Fine & Normal Hair .
And thats my bouncy bouncy hair after using this shampoo & conditioner followed by Kerastase Elixir; Keep reading to know how I got this bouncy hair
What L'Occitane claim about Volumising Shampoo and Conditioner 
Volumising Shampoo for Fine & Normal Hair
Enriched with 5 energising essential oils (artemisia, sweet orange, rosemary, mint and pine) and a corn extract which contributes to give bounce to hair fibers, this shampoo enhances limp and lifeless hair with body and shape for a lightweight volume from the roots. Fortified and tonified, hair becomes thicker, softer and stronger.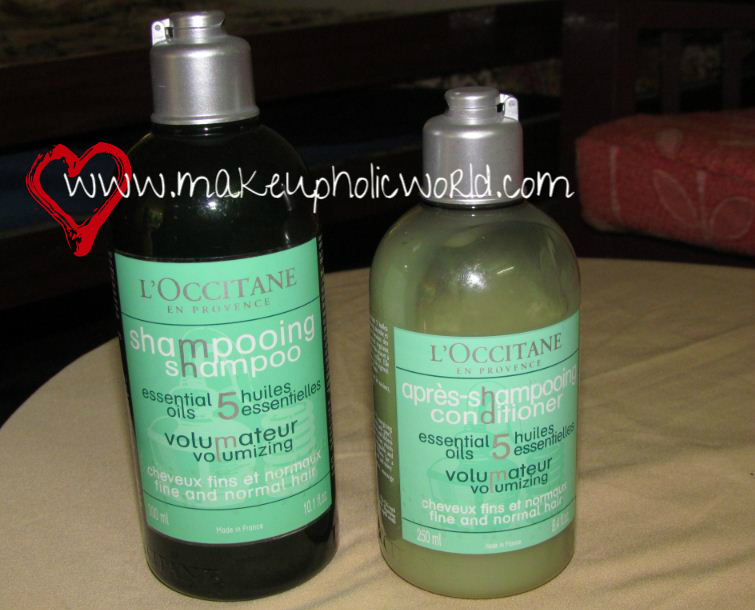 Packaging & Price
1295 Rs for  300 ml
Ingredients- Shampoo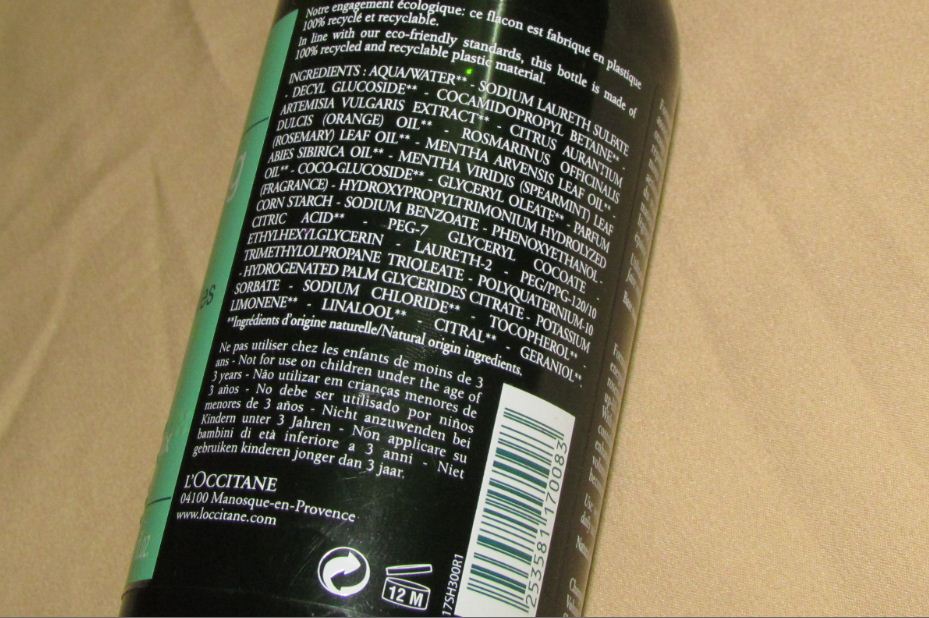 Ingredients- Conditioner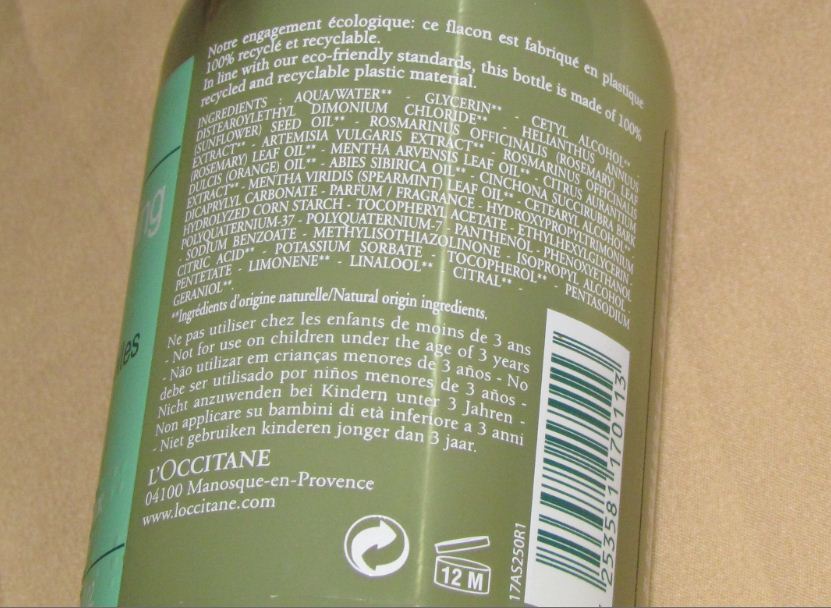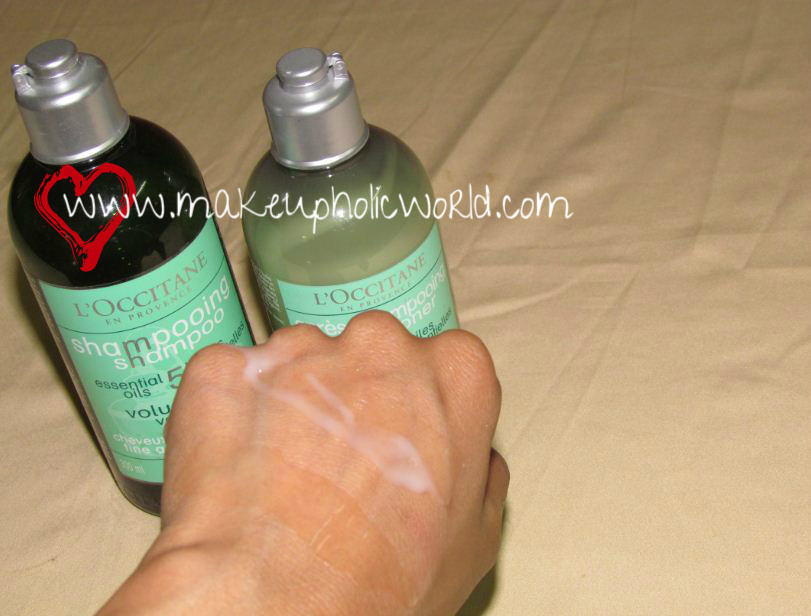 My Views about the Shampoo and Conditioner
The consistency of this shampoo is liquidy. Shampoo has a herbal fragrance. very much grassy, close to the nature. The smell is really refreshing and also have some minty feel to it. The fragrance goes off as soon as you rinse off the shampoo. So, no need to worry about the fragrance. Because of its liquid consistency the shampoo spreads easily on the scalp. It lathers well. I used two pumps of this shampoo for my entire hair. It removes all dirt and oil from the scalp in a single wash and gives a good minty feel to your scalp which I love.  It rinses off easily without leaving any residue behind. I don't have any hair fall problem and so I can't comment on how good it is in reducing hair fall so as dandruff. I noticed that this is mild and gentle on scalp. Definitely added bounce and shine to my hair. But, Like all volumizing shampoos I noticed that it does dry hair a bit(Most of the shampoos I tried, I found to be drying on my hair if used continuously..hmmm..dunno if its the same case with all others). Conditioner is really really a must so as a hair serum, Just like any other brand, It did make my hair soft and smooth. I am a  happy customer of Loccitane.  If you ask me about whether  I'll repurchase, I would say no..I love trying different shampoos and I would like to switch 🙂 and I didn't like how it made my hair dry a little bit
I already have a travel size bottle to complete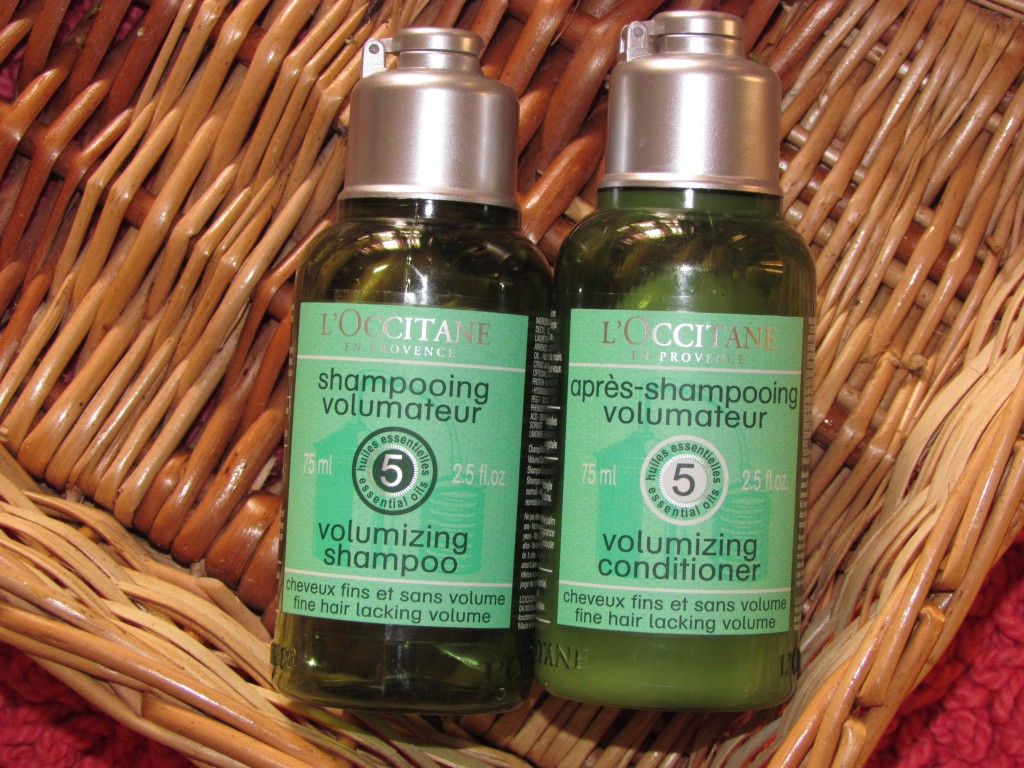 My Rating : 3/5 ; one less for its drying part of hair and one less for the price!
Have you tried this L'Occitane Volumizing Shampoo and Conditioner. Do you like it