Hi girls….Today I am going to share some ideas on how  I fixed my broken eyeshadow palette mirror. So, I received this Too faced Chocolate Bar palette with a slight crack on its mirror. Luckily there is no damage to the eye shadows. Even though its a metal case ,the embossed mirror is housed on a cardboard packaging with too faced sticker on it….Follow the steps to know how  I fixed the mirror…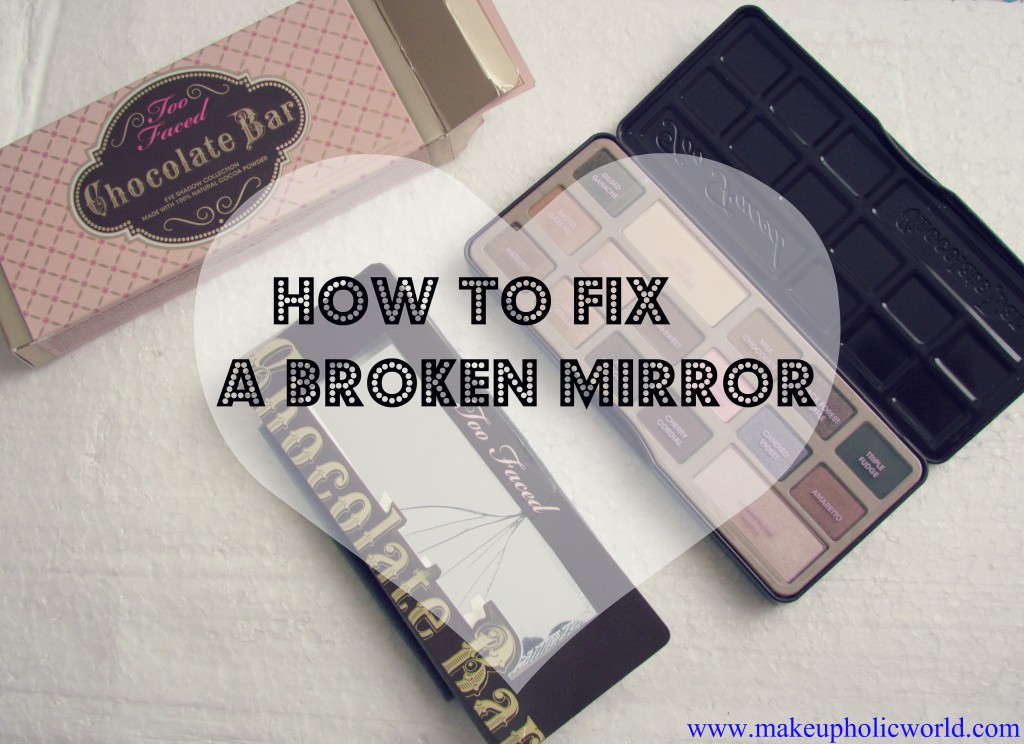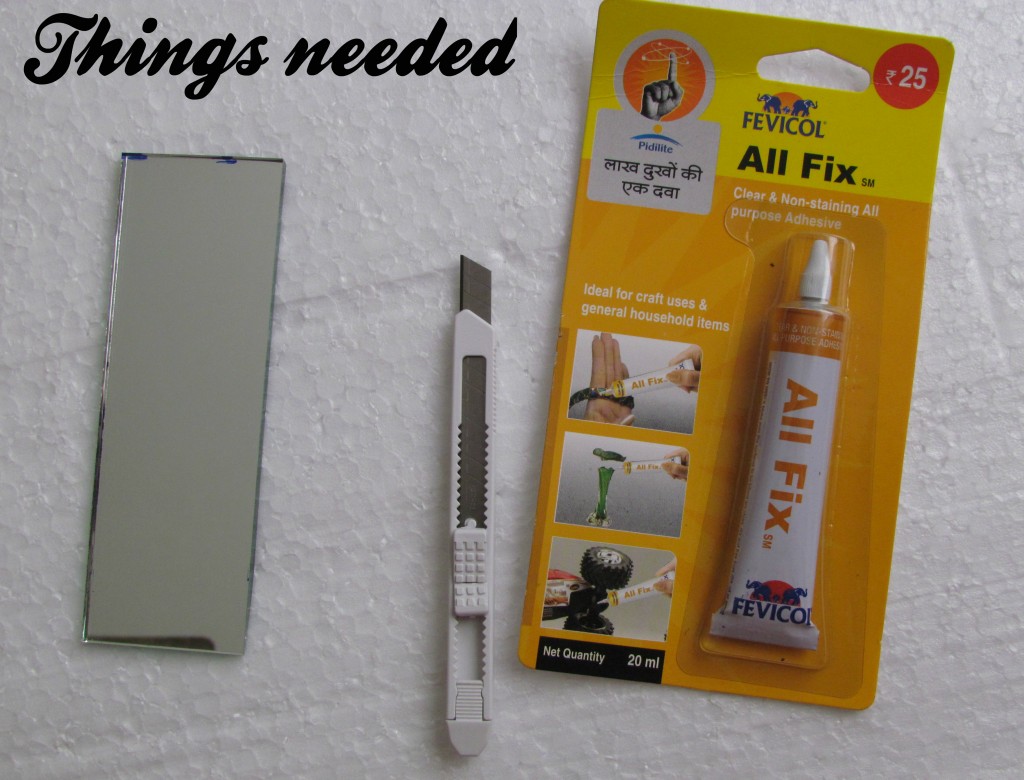 What You'll need
1. A mirror piece of same size ans specification as your broken mirror (I got mine from a local glass shop for free)
2. Fevikwik/any other superglue
3. A thermocol cutter
STEPS
Step1. Using a thermocol cutter, carefully pull out the first layer of sticker fixed to the cardboard base.
Step 2. Fix the mirror on the cardboard housing using fevikwik/any other super glue.,
Step 3. After 10 minutes, glue the sticker on top of the cardboard base. again wait for 10 minutes.
Step4. put some super glue on the metal case before placing the cardboard base back on toit..Just to ensure it sticks to the base nicely…
And you are done!!!!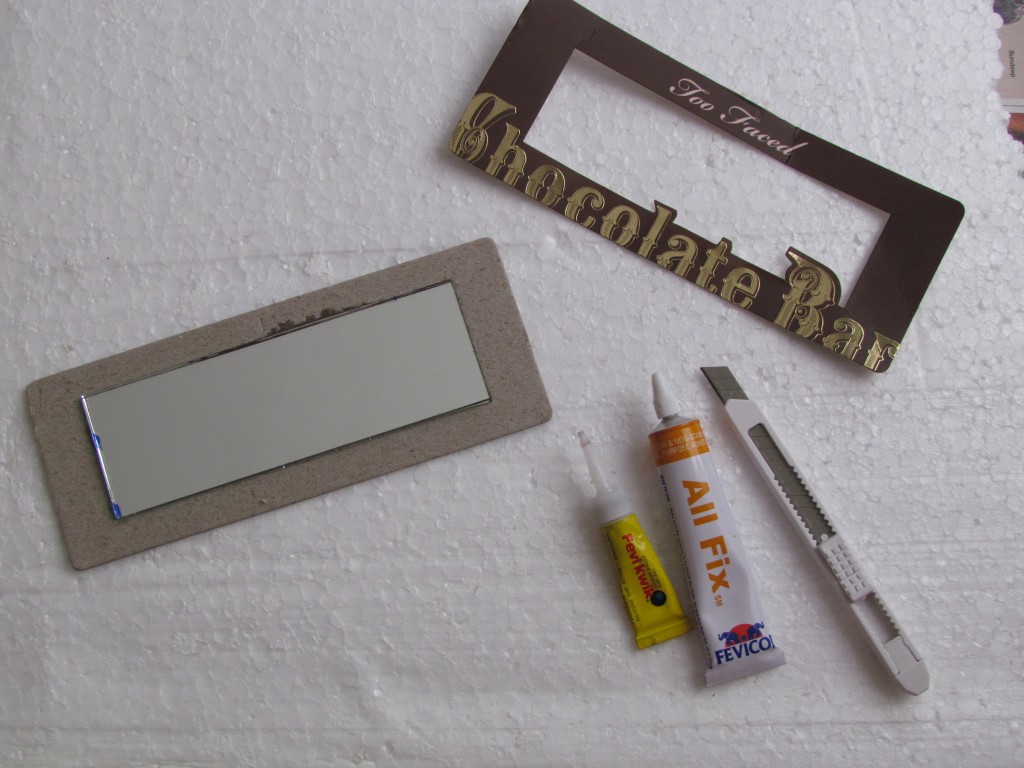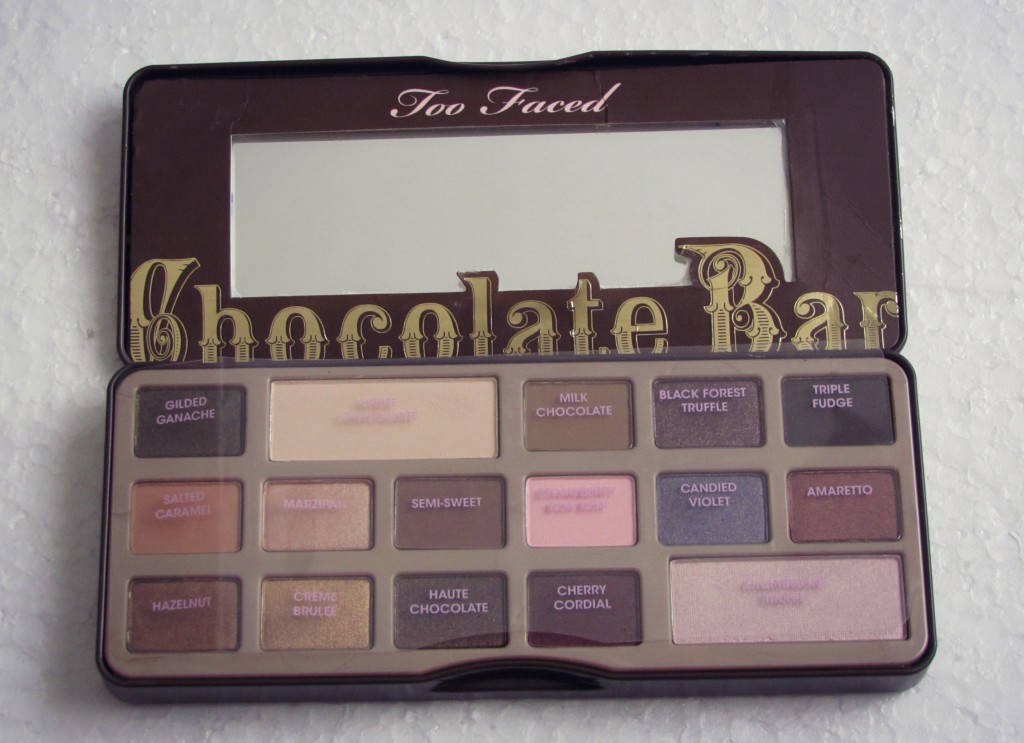 No one would even guess that this mirror was broken once!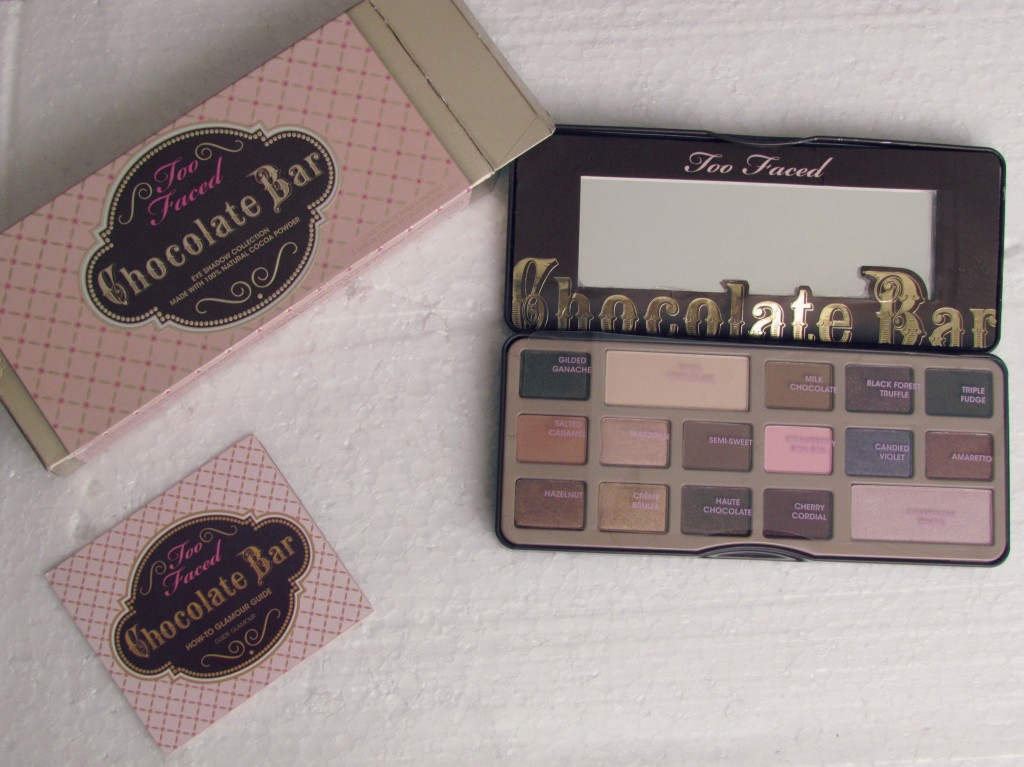 Super easy, isn't it ? You can fix any broken mirrors in cardboard housed palettes using this method…All thanks to Renu of  My Beauty Junction for giving me the idea 🙂
Love
xoxo