Hiya lovelies…Before starting the next post…I have a question, How many of you actually like a lip tint…For me, this was the first lip tint I was trying and I was never a fan of lip tints,  Now, Lets move onto Rose Mine Plumpy Lip Tint- Roseberry .  Perhaps not many people have heard about this brand? The Packaging is super cute..Being a floral lover myself, I absolutely adore the vintage-y packaging…Come on, Let's discover, how good it is….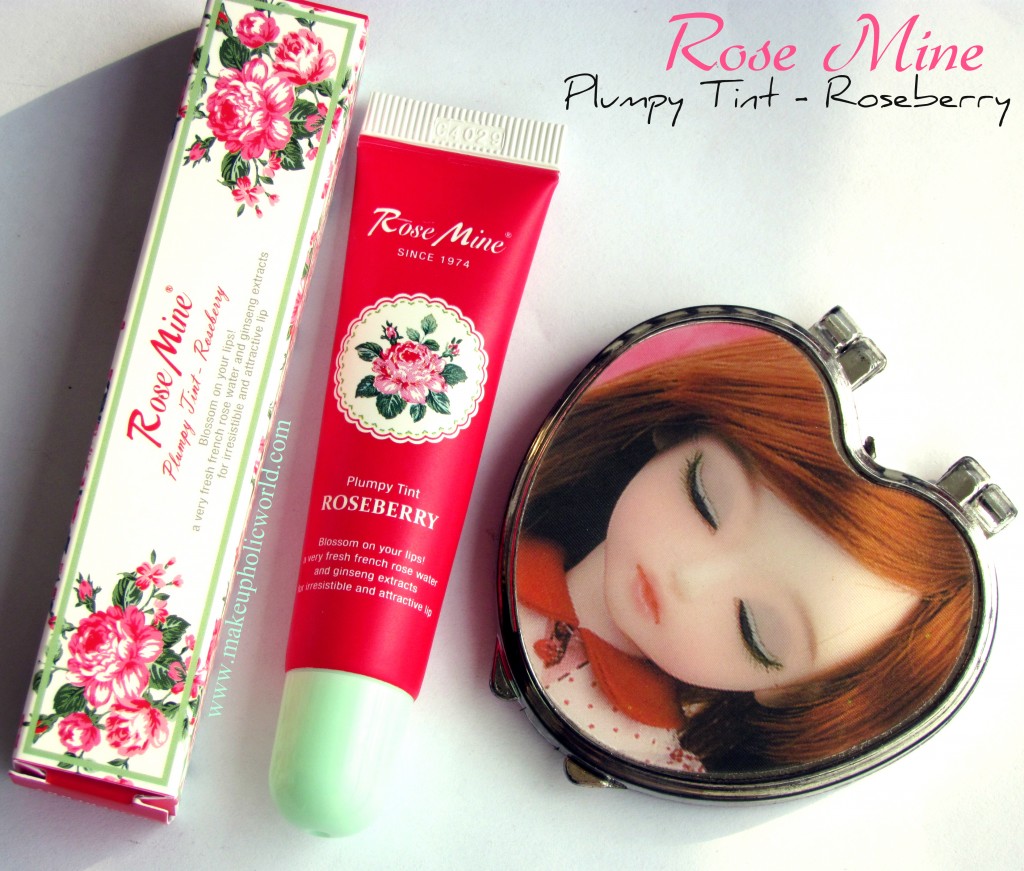 What does Rose Mine claim about this product
NO! Stuffy NO! Dry tint. It's moisture and long lasting. This French Rose water and ginseng extract infused lip tint will give you irresistibly kissable lips. Apply a beautiful flush and a pretty pout with this blendable two-in-one formula for lips and cheeks
-Create gorgeous lips with just one touch.
-Creates natural gradation on your lips.
-It just give you fresh animation on your lips.
-Long lasting color on your lip.
Brand : ROSE MINE ;Capacity:13g ;Type : Lip Tint ;Made in korea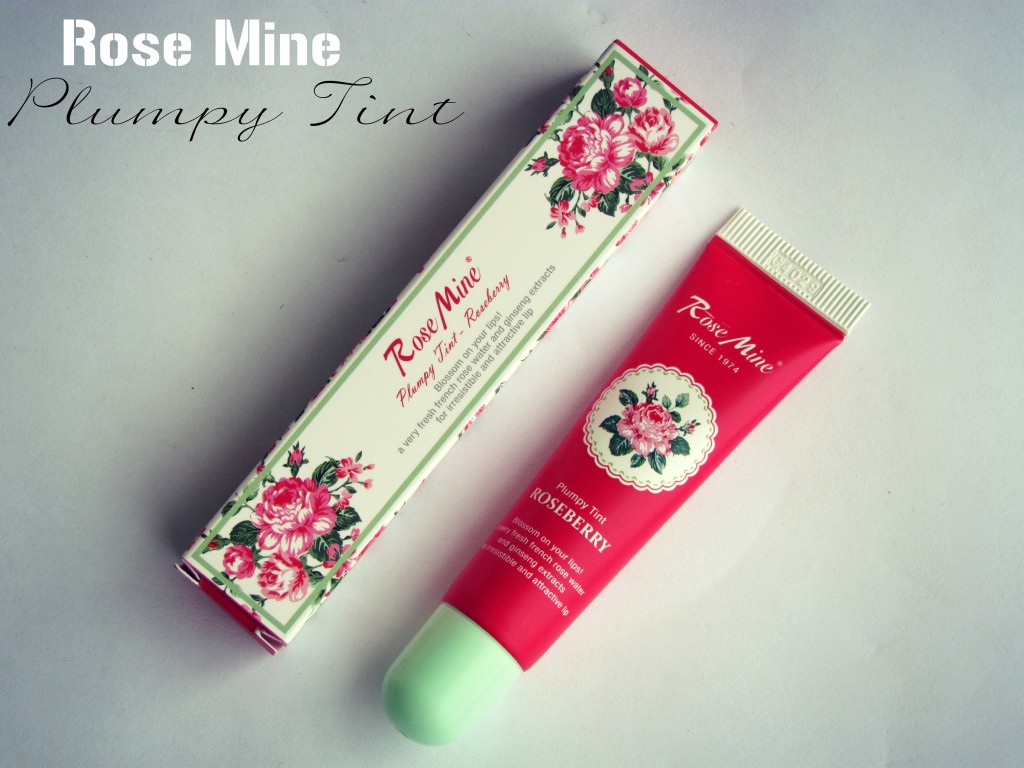 Packaging, Price & Where to buy
Comes in a pretty tube packaging! Price : 6.99$ ; Qty : 13 g; Buy from here and here
How to use
Squeeze a small amount out and apply to the lips and cheeks under or over makeup with fingertips or a brush.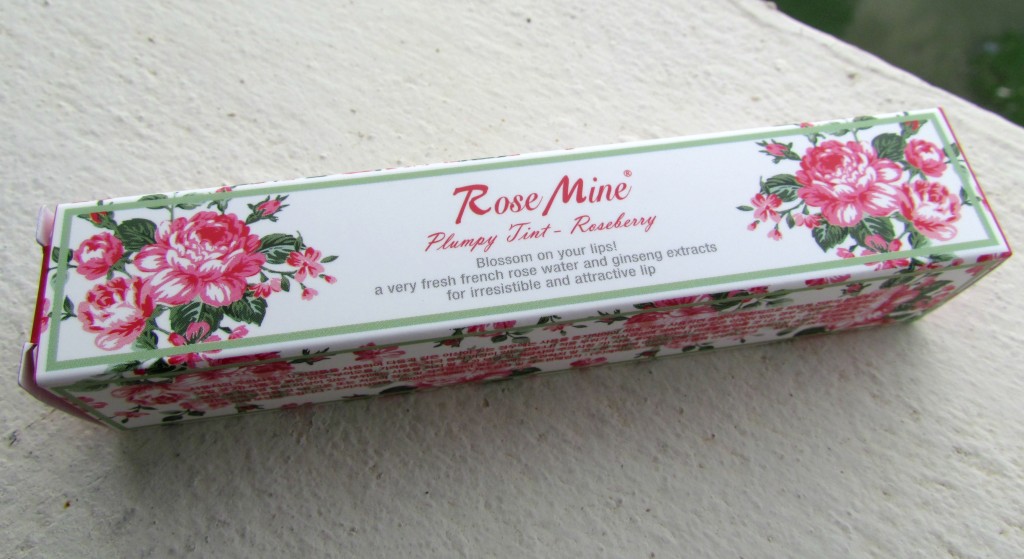 A pretty outer packaging, isn't it?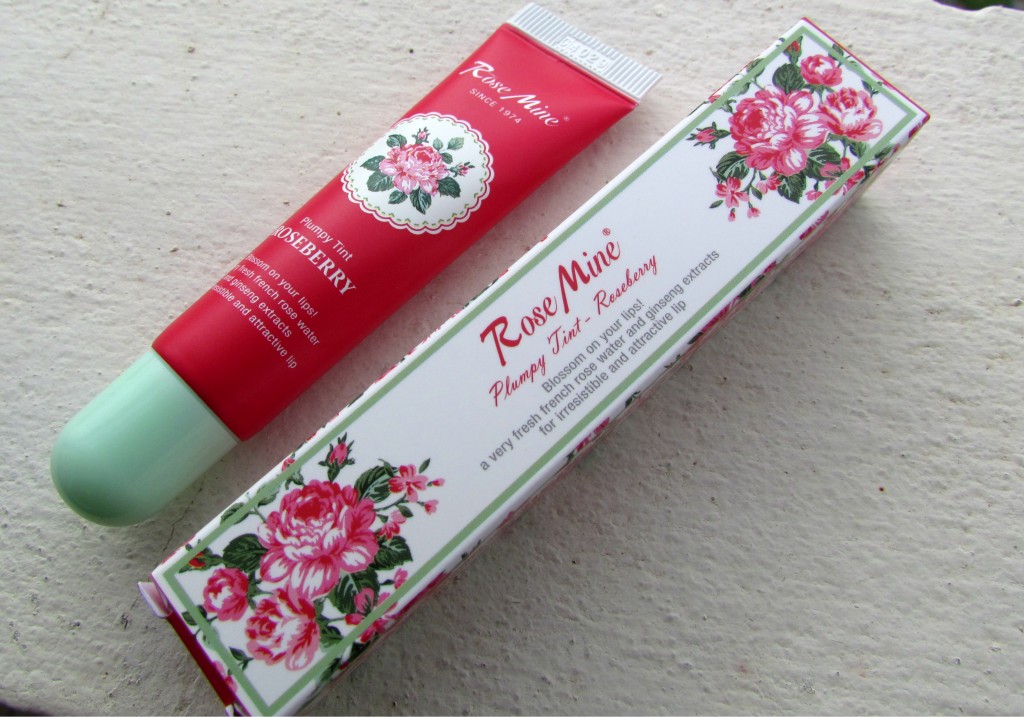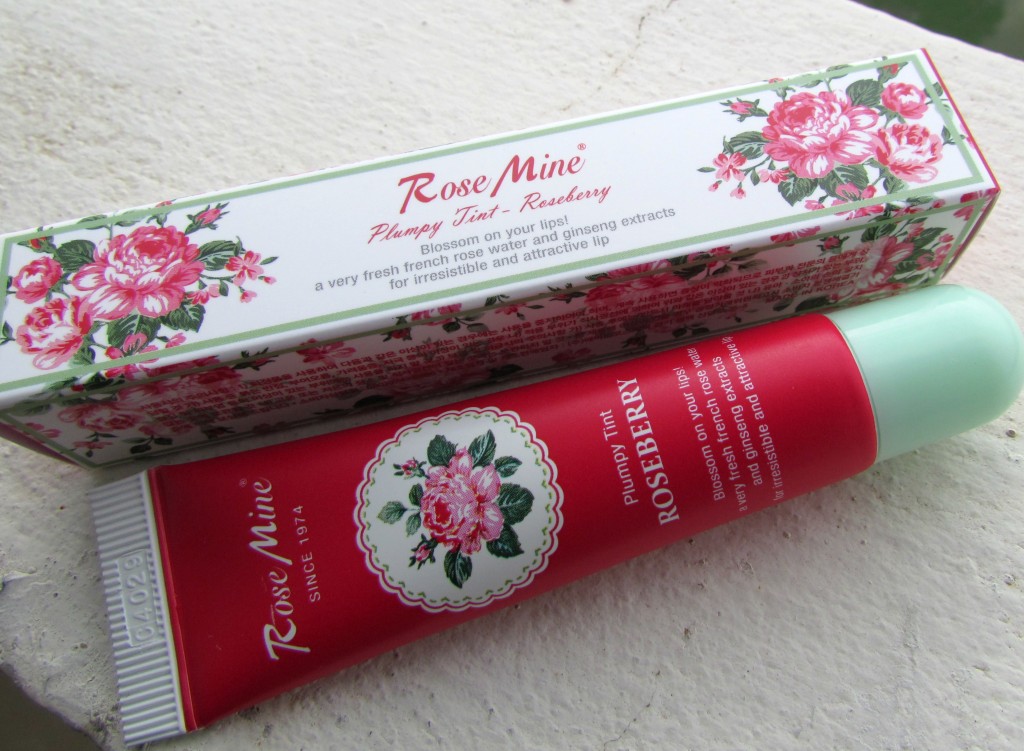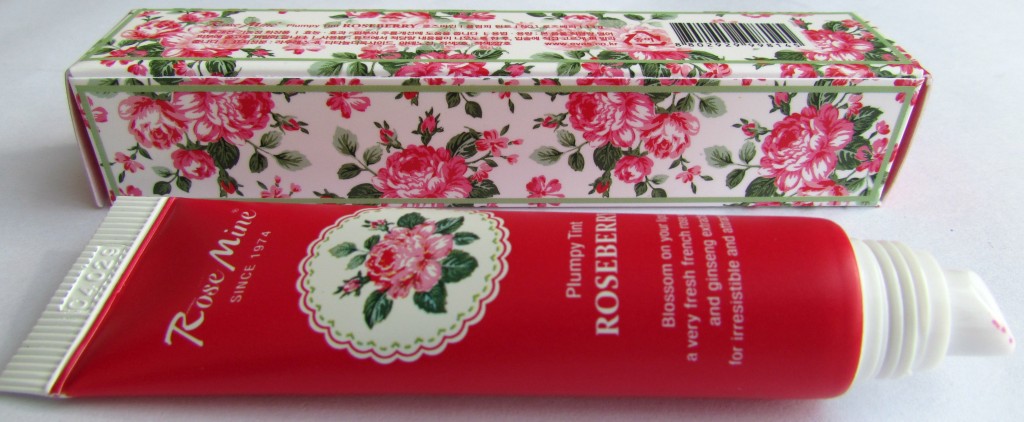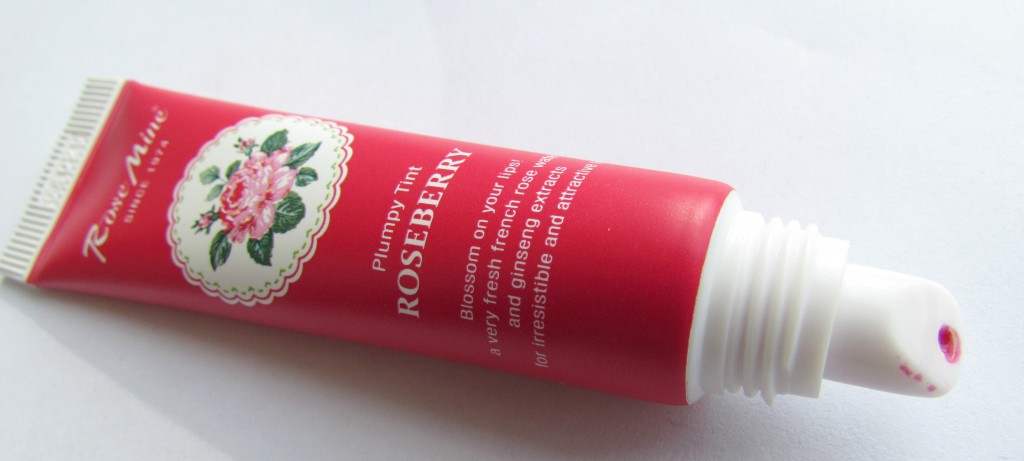 My opinion about Rose Mine Plumpy Lip Tint – Roseberry
 In the box this lip stain  is very girly and pretty. Full of flowers on the left and right side front and rear box. A white background decorated with vintage looking roses with leaves and buds. Super pretty! The tube color is similar to the lip stain shade. The shade that I have is Roseberry. A gorgeous  berry like shade. The texture of this is more like a gloss! Very smooth, non sticky texture and light, goes on beautifully. To get the perfect shade,  I had to layer it 2-3 times. I used a lip brush to apply this evenly. One has to be really quick in applying this as it tends to dry pretty soon leaving a rosey tint. Staying power is upto 5 hours. suvives a mini meal.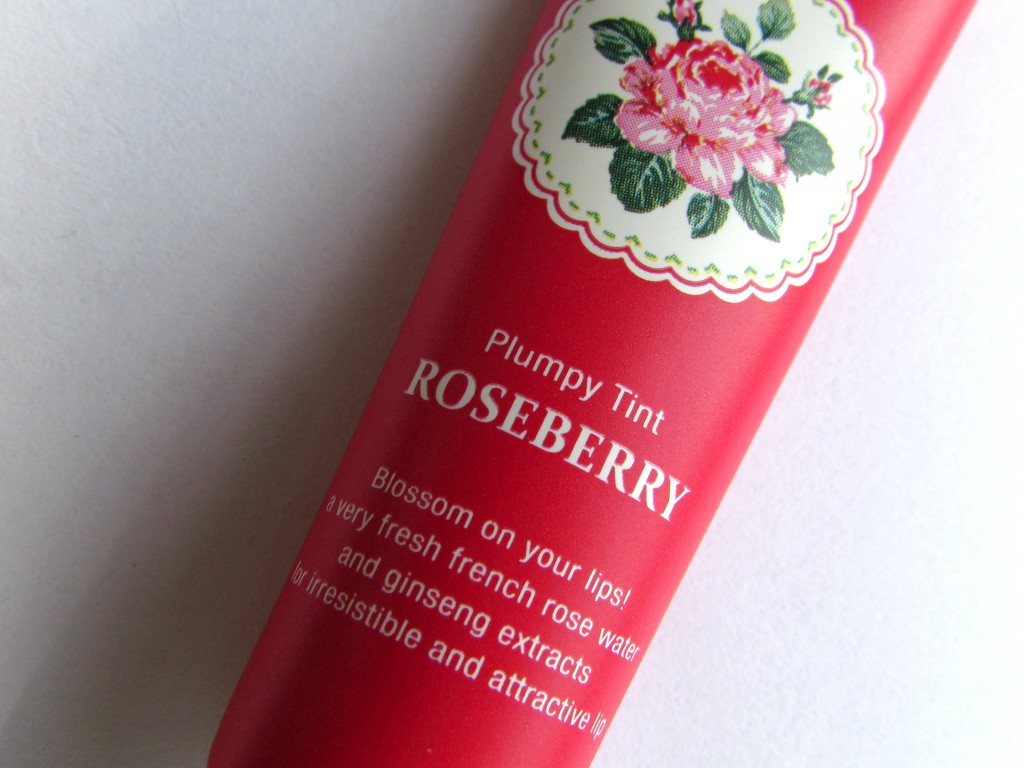 Enjoy the swatches and LOTDs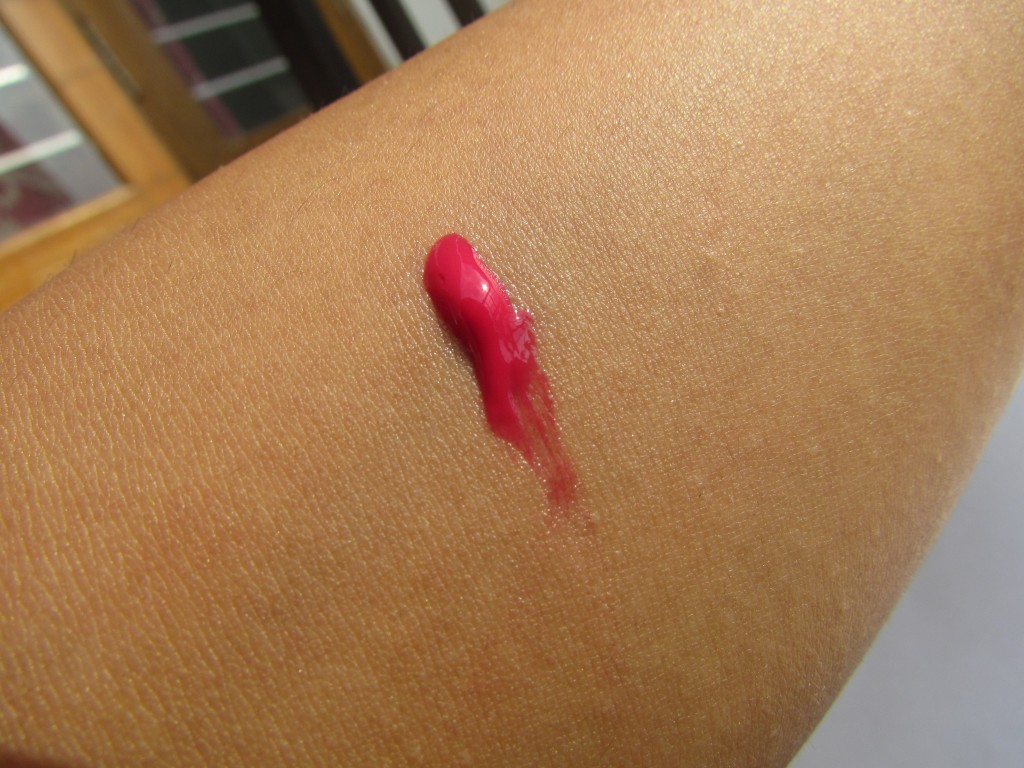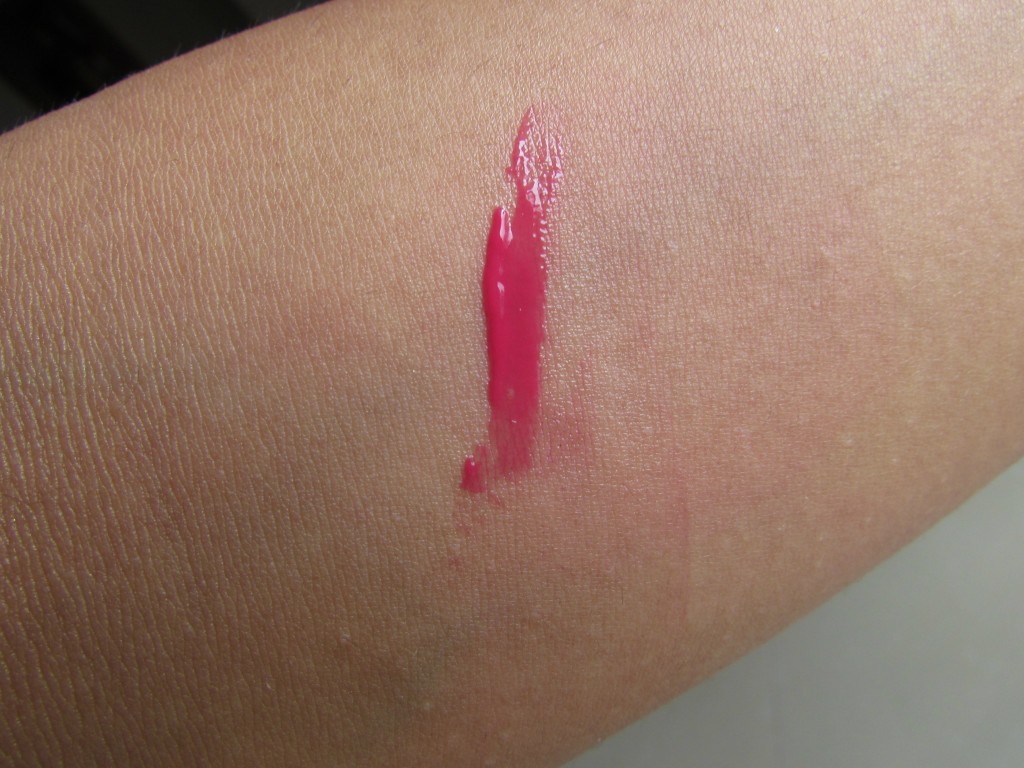 How it looks on me. Excuse my bare face…At home, I never wear makeup…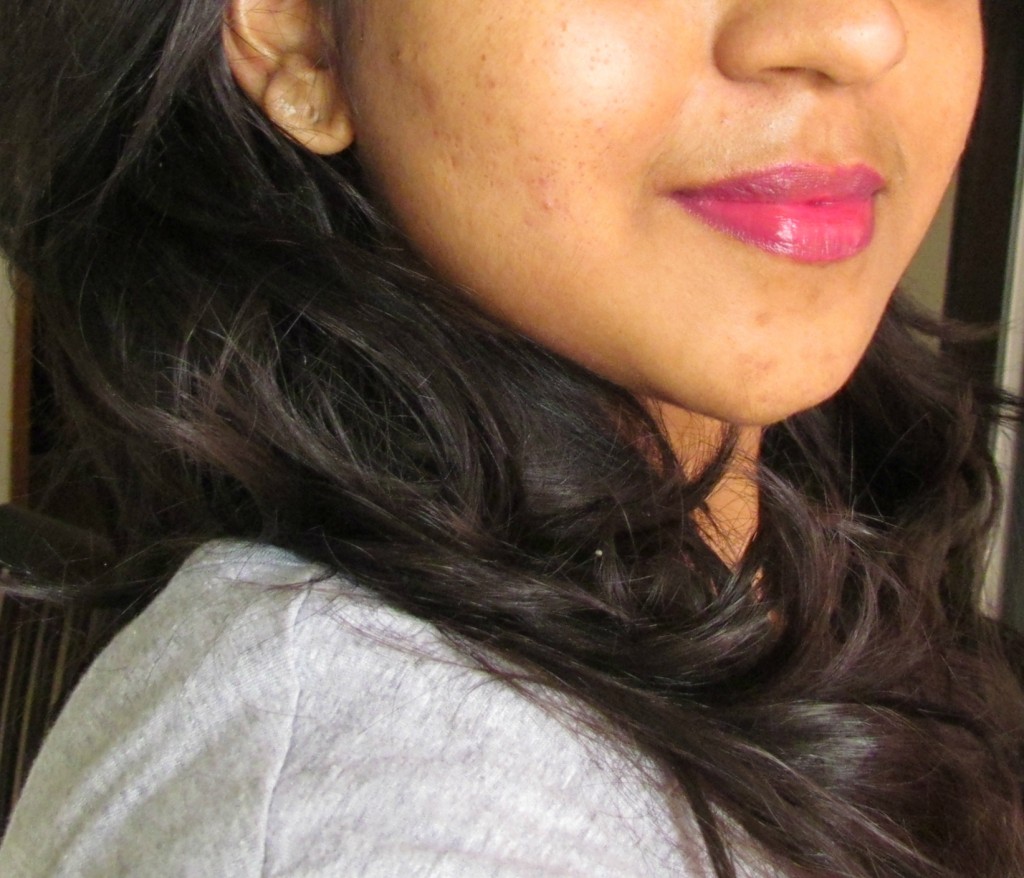 Pros
– A beautiful berry shade
– Non sticky
– Textue similar to a gloss
– applies easily
– good pigmentation
– Reasonable price
– Packaging is super cute and girly
Cons
Availability is the only con I see, I got mine from my Rose- Memebox!
Overall a good lip tint, pretty packaging, great for gifts, If you are looking for an everyday stain , go for it…
Hope you girls liked this review. See ya all in my next review…
Which is your favorite lip tint at the moment.