Hi girls….Today's review is going to be about one of the latest eye shadow Palette launch by Sleek makeup. This particular palette has been my favorite ever since I started using it… This is a limited edition palette and is inspired by the Arabian fantasy. Read the full review to know why I love this so much and also to see the swatches…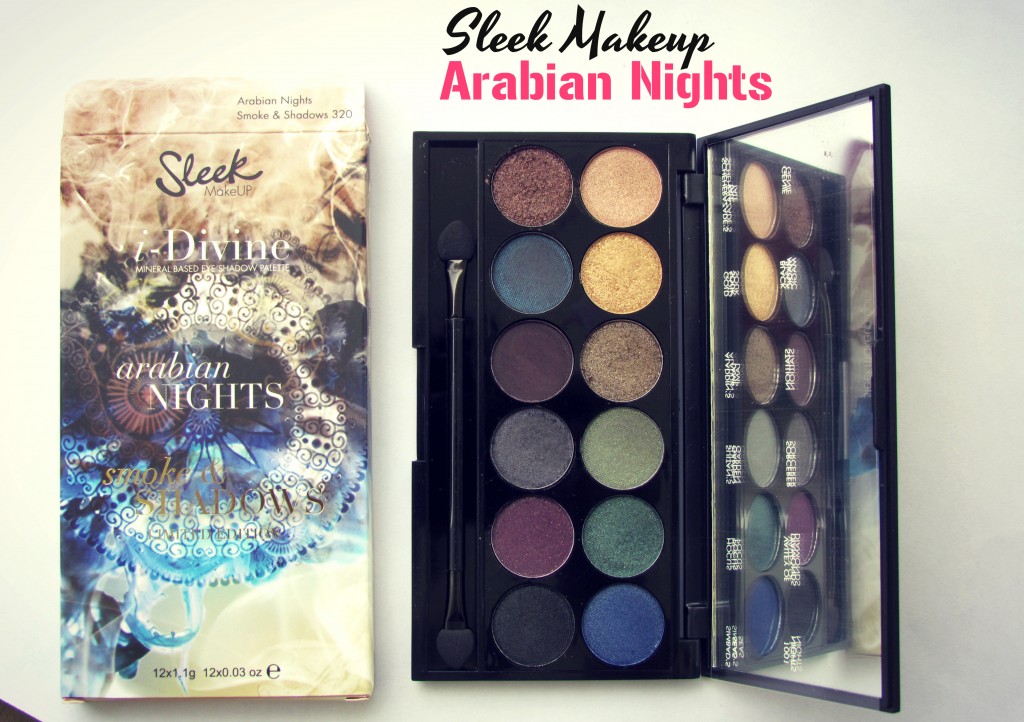 What does Sleek Makeup claim about this  i-Divine Palette – Arabian Nights
This exclusive i-Divine Palette* is inspired by Arabian fantasy, seduction and warm rich colours. The deep tones of green, blue and gold melt together, forming beautiful smoky effects, suited to all skin tones.
This exquisite palette is perfect for summer nights, there are endless possibilities for striking looks, sure to turn heads and make you look and feel incredible
Each shade is highly pigmented with unique shade names such as Gold Souk, Valley of Diamonds and Sorcerer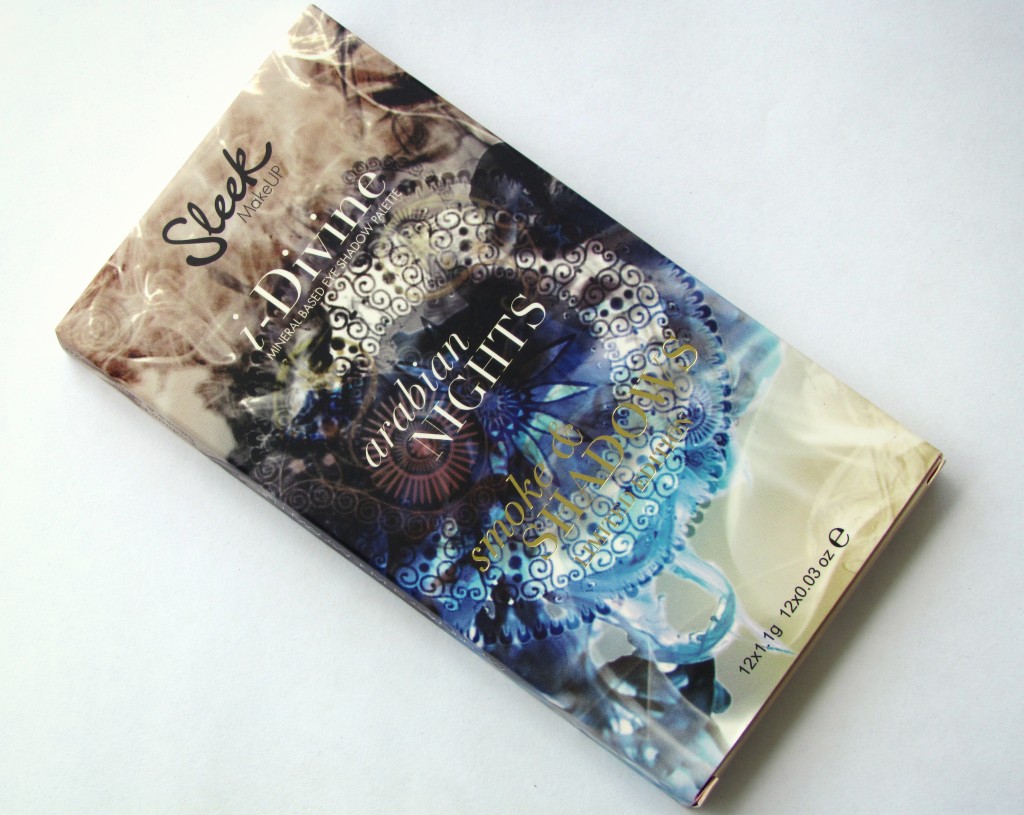 Packaging, Price & Where to buy
Price: 11.99 $ ; Buy from Sleek Makeup Website ; Weight : 12X1.1g/12×0.03floz ; Comes in a regular packaging, nothing fancy even though its a Limited Edition Palette. The outer box has graphic prints which is awesome!!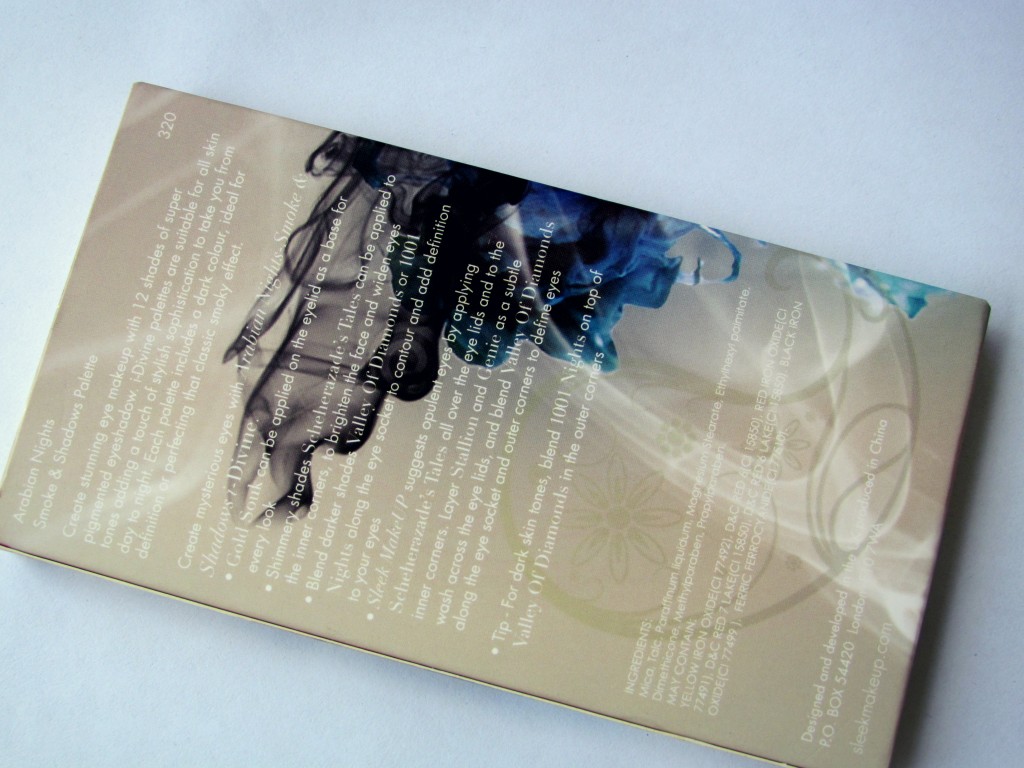 More Pictures of the Product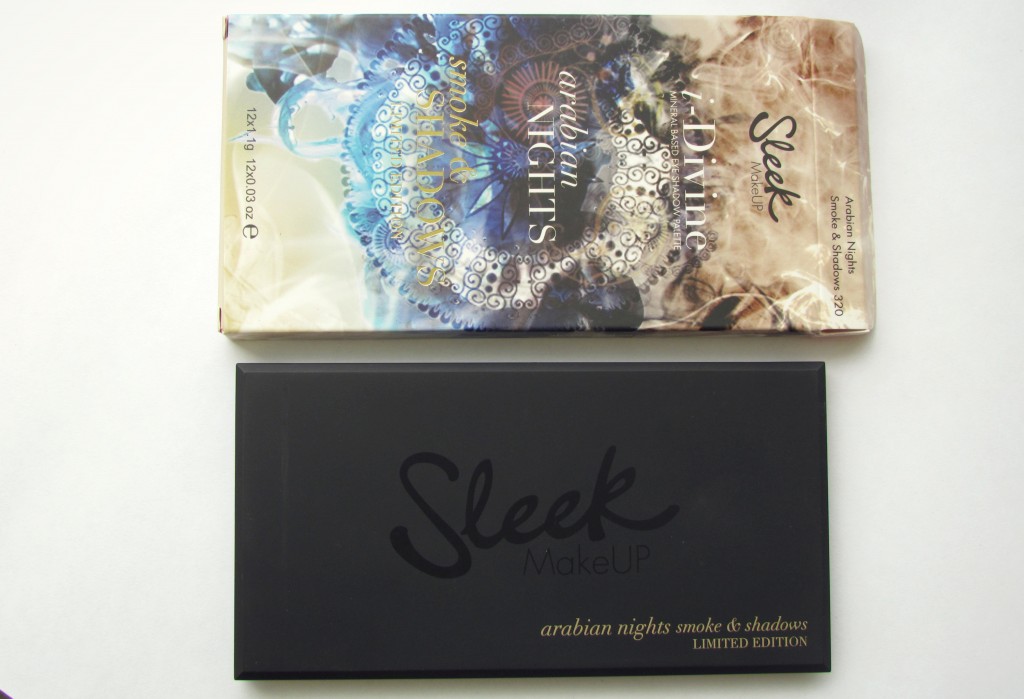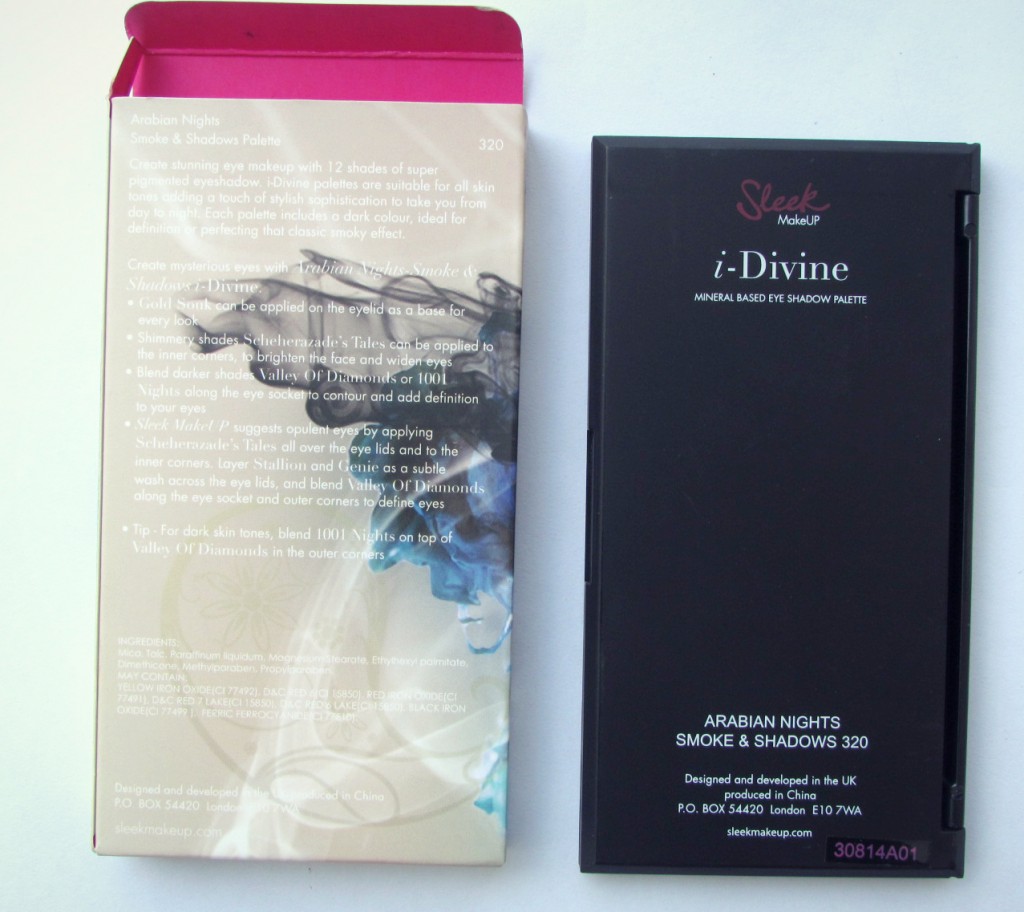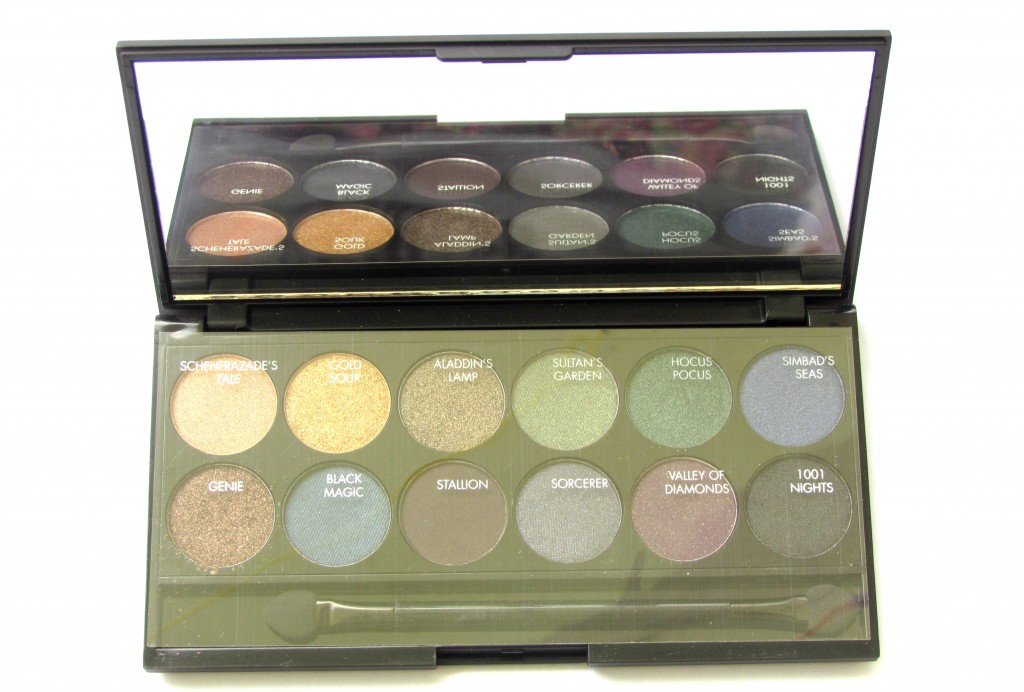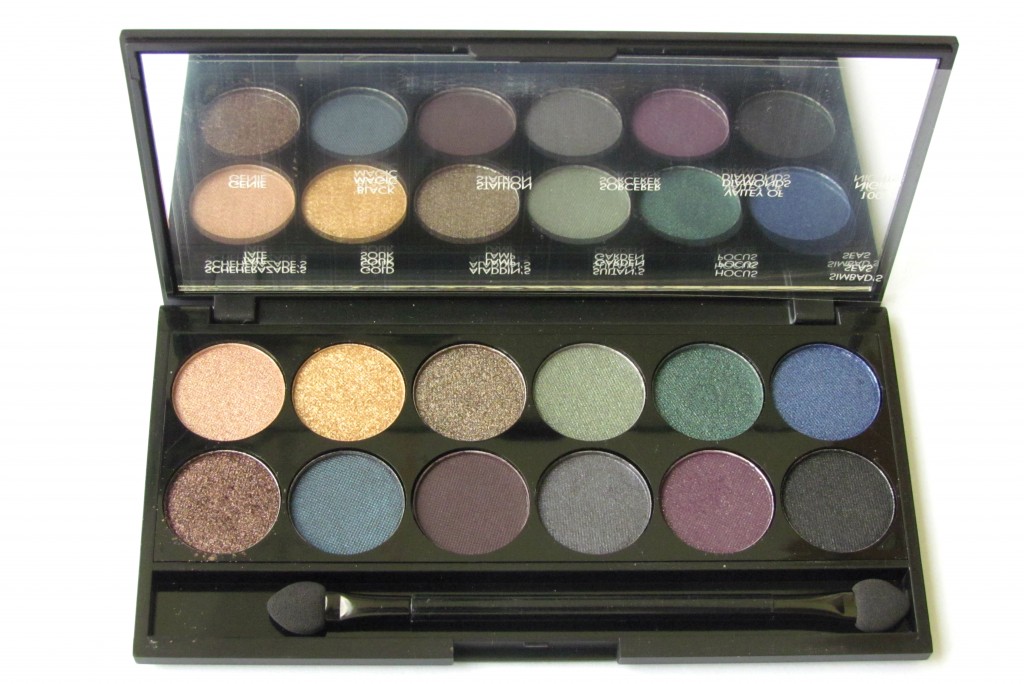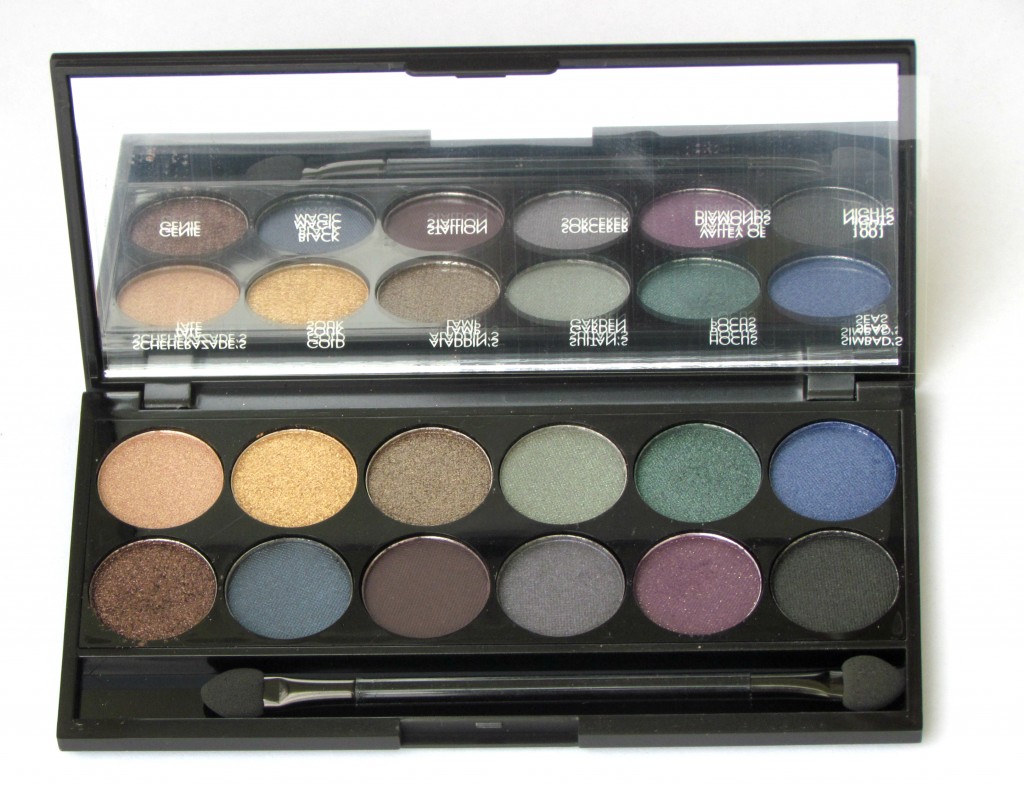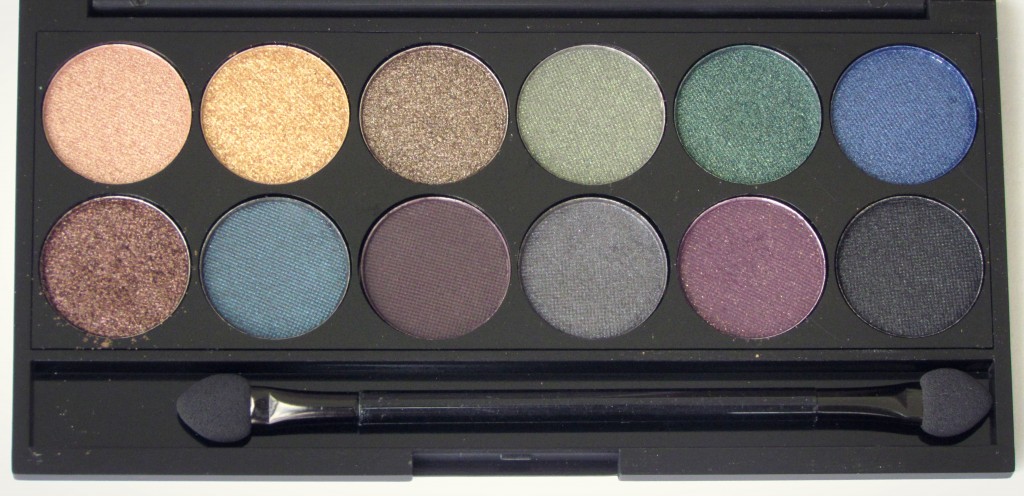 My opinion about Arabian Nights Palette
The first thing one notice about this is the jewel tones of this palette. This is perfect for day/ night smokey eye looks.  The quality is, as usual  perfect . Each shade in the palette is buttery smooth except for the purple one with glitters ( valley of diamonds) in right hand side of the second row. I love all of the shades in the palette and I am not denying the fact that it has a little fall out. However, its very minimal and not something major. You can use the shades either dry/ wet ( use a wet shadow brush/ sponge). This blends effortlessly and the staying power of the shadows are around 6-7 hours with a primer underneath. I also use the matte black in the palette to fill my eyebrows. However, I wish, this palette also had a browbone highlighting shade. The two lighter shades that are there on the top row are more like lighter eye shadow shades with glitters to them instead of matte. I can see myself using "genie" , "valley of diamonds", "hocus pocus" a lot. those are my favorite.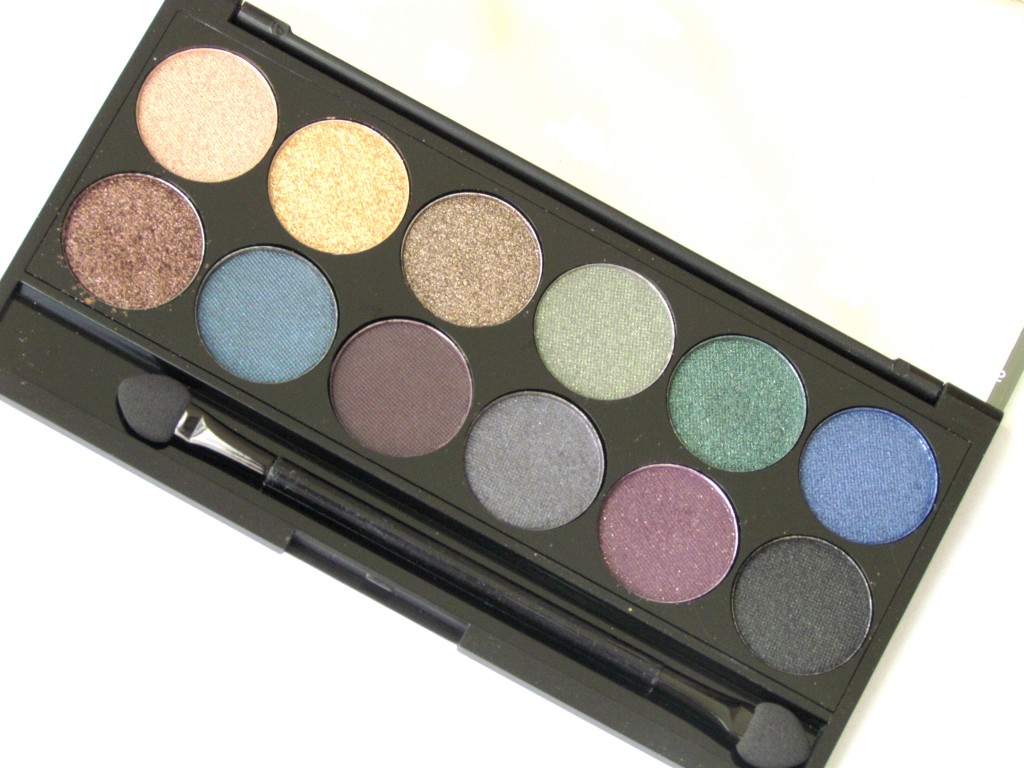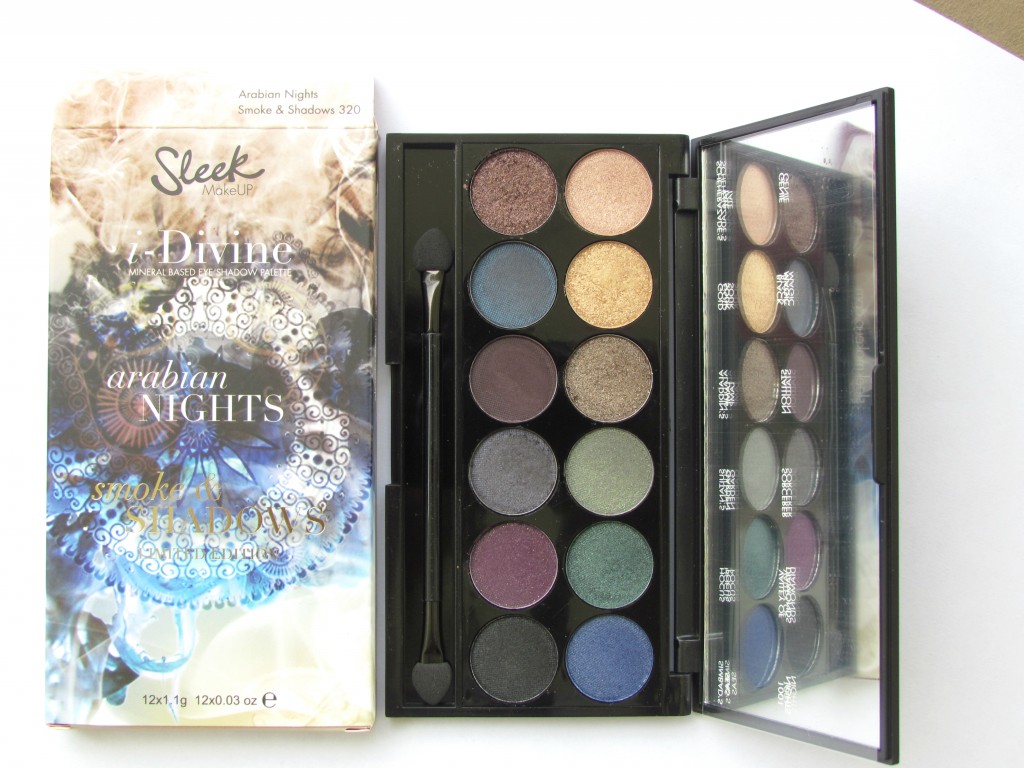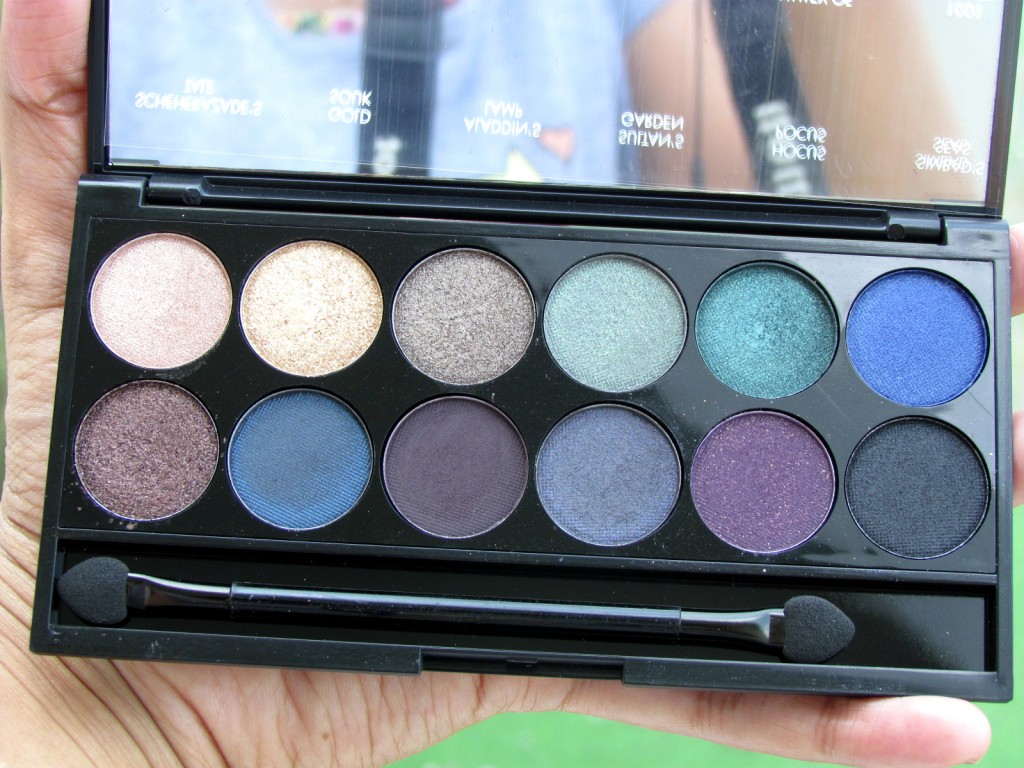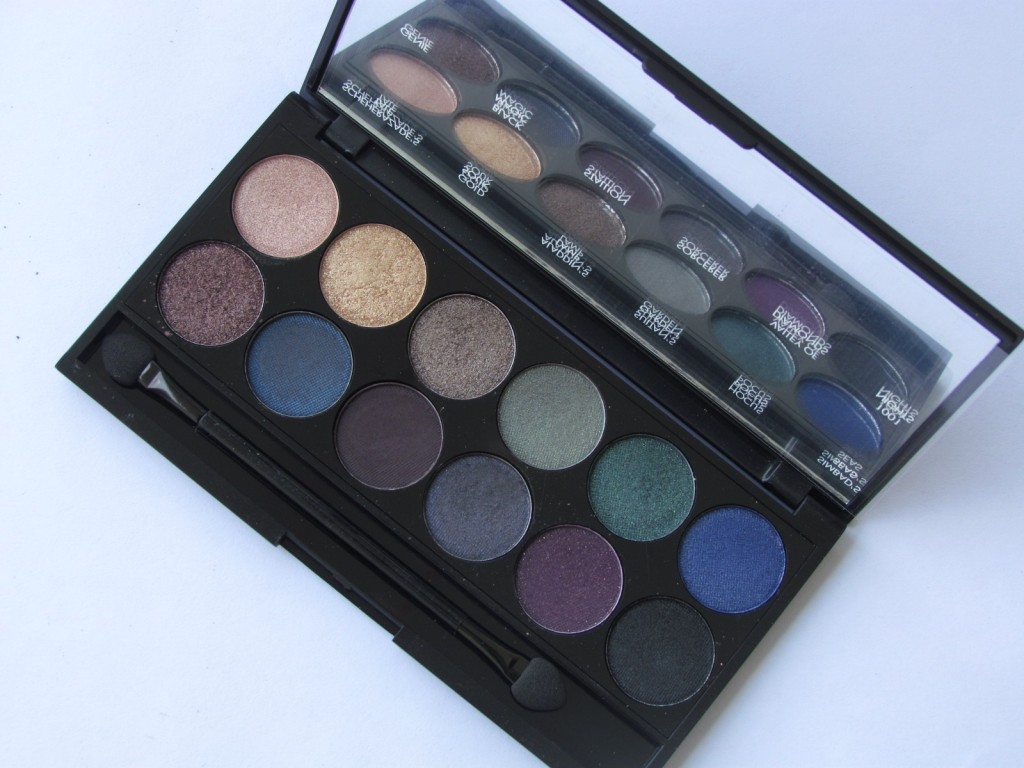 Swatches [All swatches are taken in natural daylight]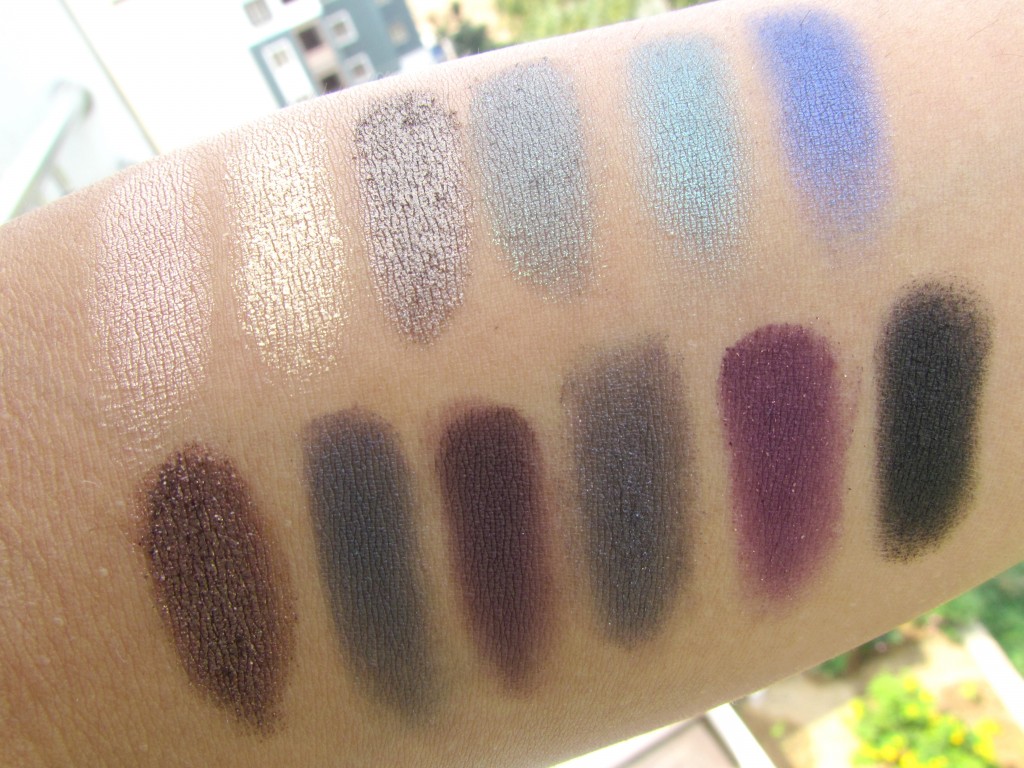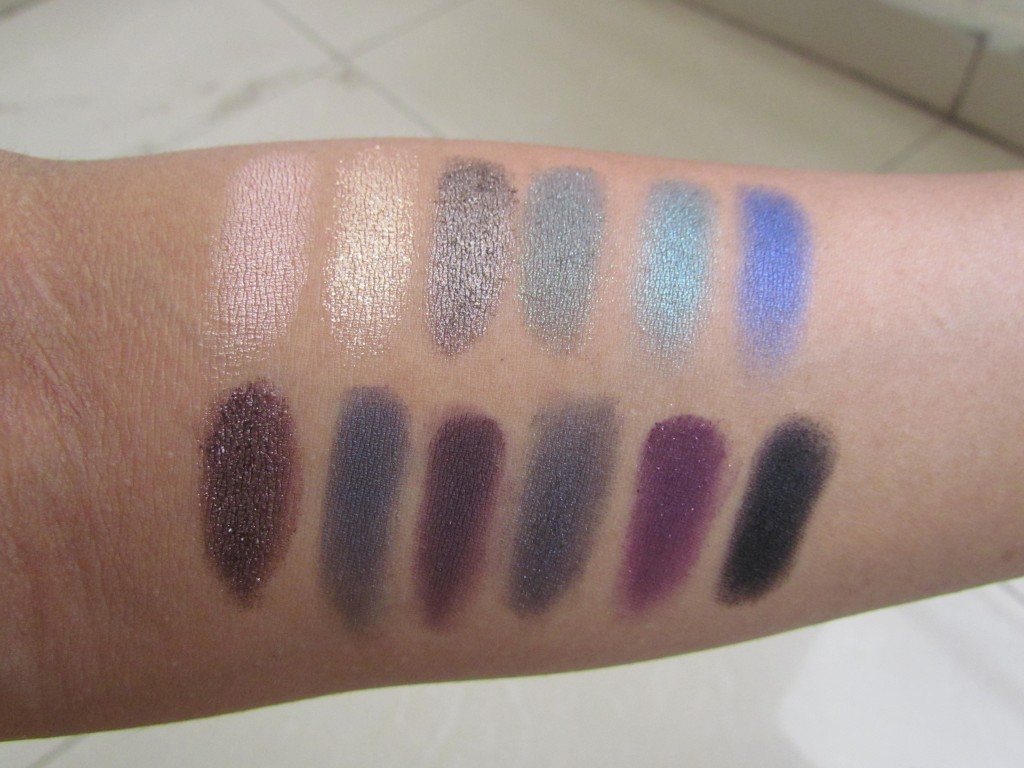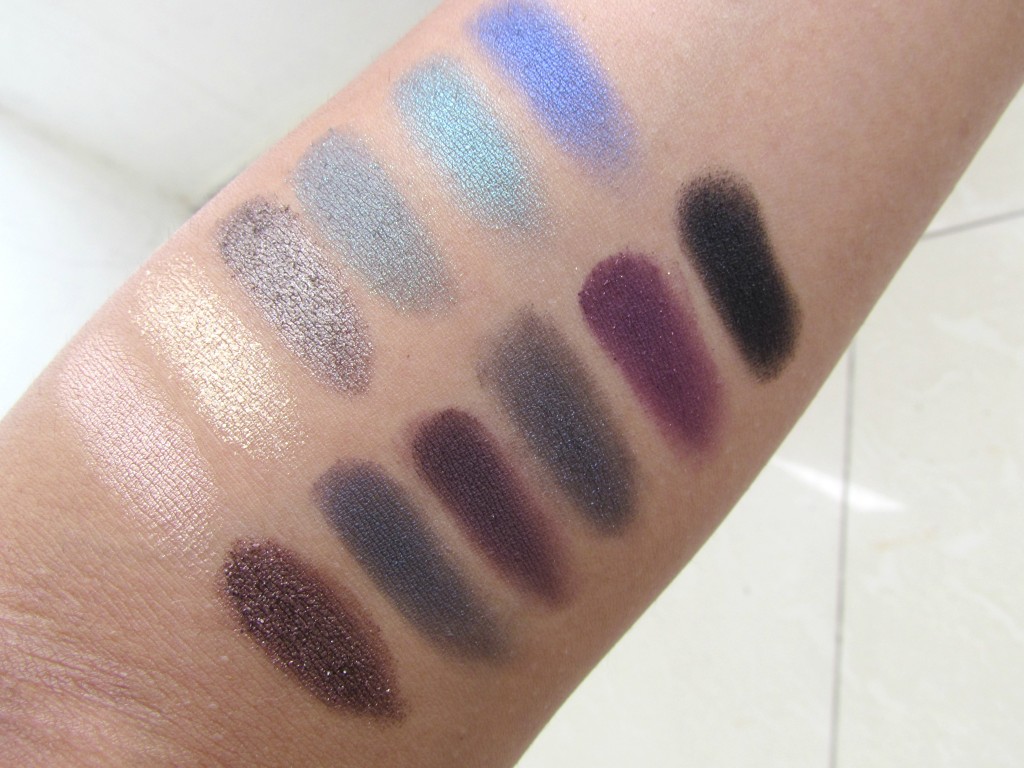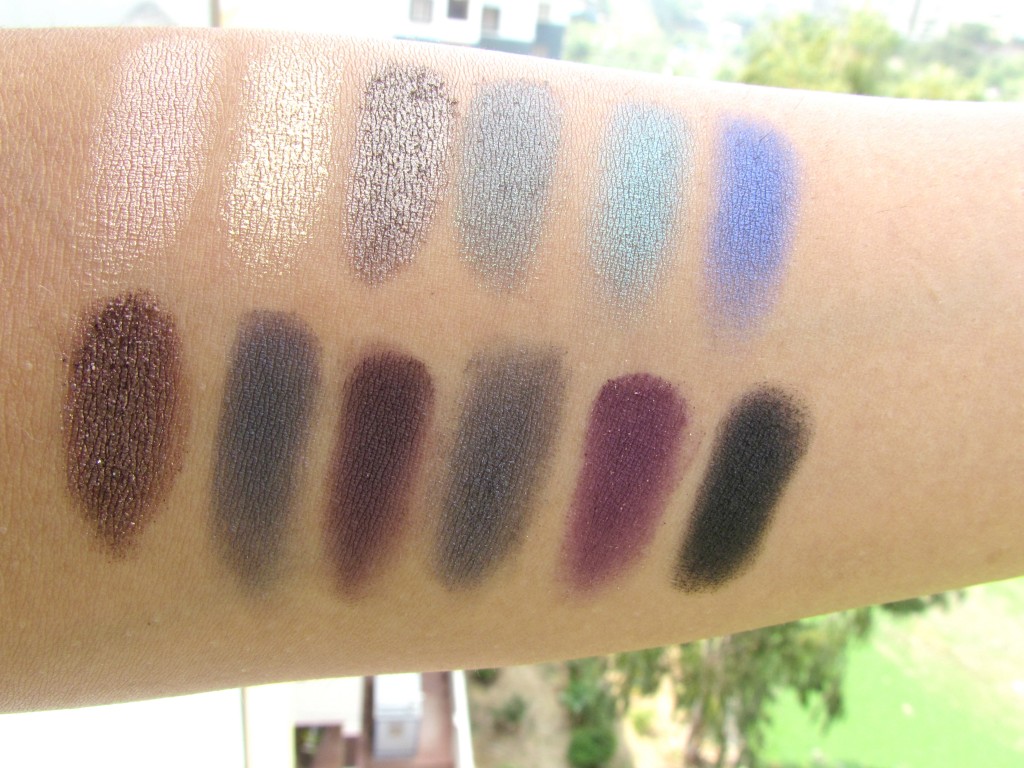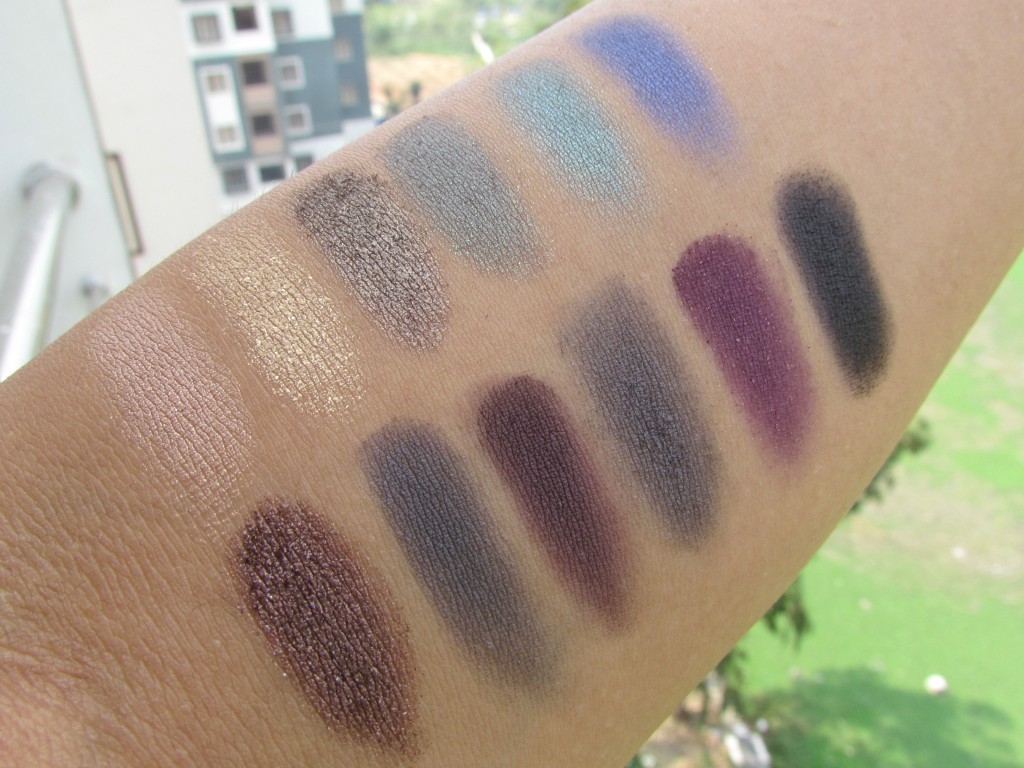 A simple day time look I created
Hope you all liked the review.
Have you tried Arabian Nights Palette. Which is your favorite shade