Bourjois is one brand that keeps coming up with exclusive stuffs especially lip products, I love the formula and I really don't know why this is not yet launched in India. Here are the swatches and review of 3 Bourjois Rouge Edition Velvet Lipstick s-Ole Flamingo, Frambourjoise & Nude -ist. I purchased these from Feelunique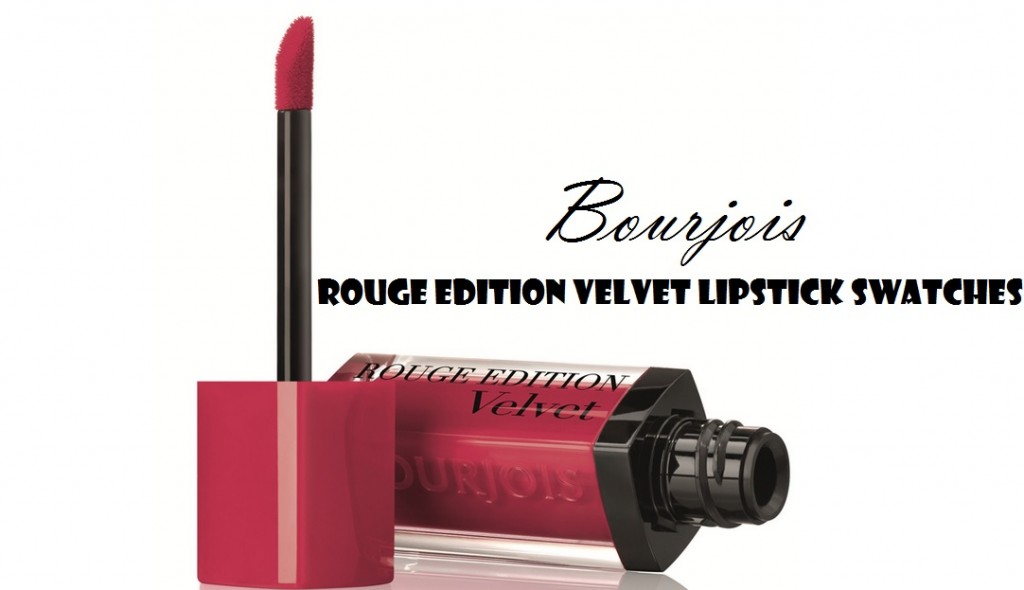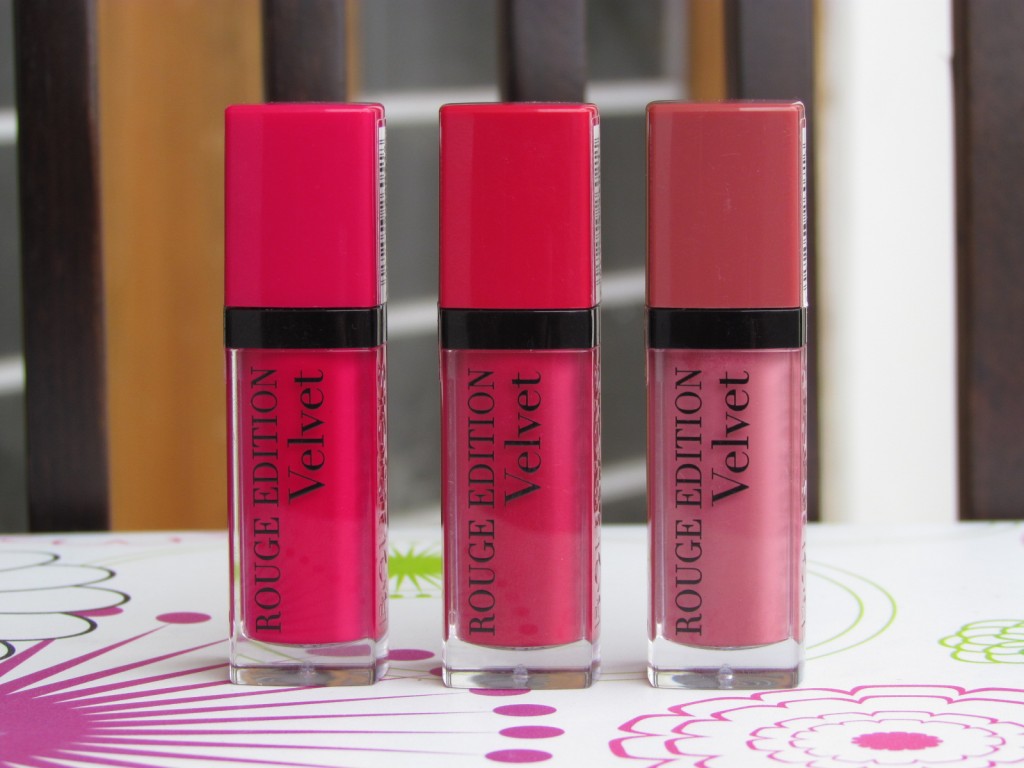 What Bourjois claim about Rouge Edition Liquid Lipsticks
Bold, matte and long-lasting colour with 24 hour hold. the Bourjois Rouge Edition Velvet Lipstick lightweight, velvety texture and non-drying formula gives extreme comfort that doesn't smudge!
Enriched with evanescent oils, it's incredibly sensuous formula provides a soft, second-skin feel, without drying or fading lips.
Expert tip: Apply Bourjois Rouge Edition Velvet Lipstick using your fingertips for a softer look or use the applicator and build up the coverage for an intense statement pout!
Price: 8.99 GBP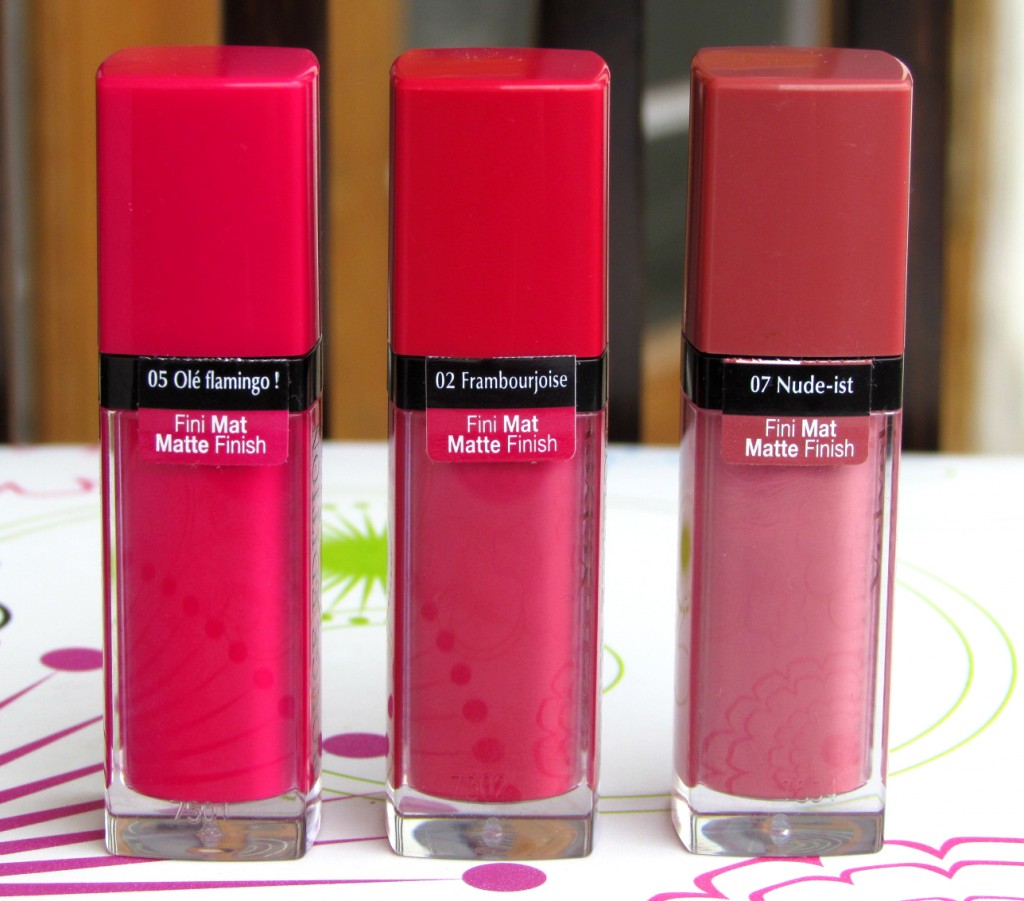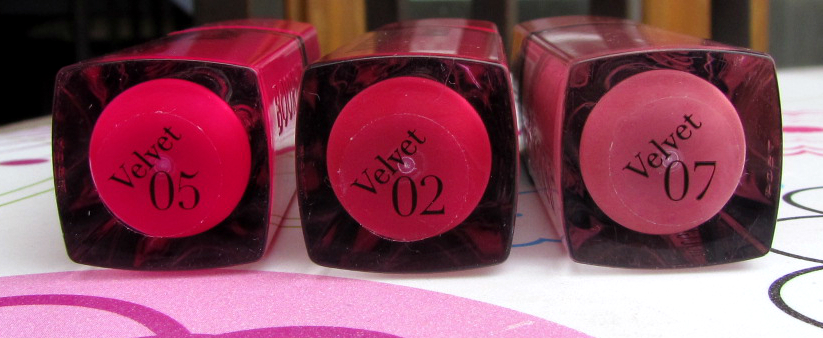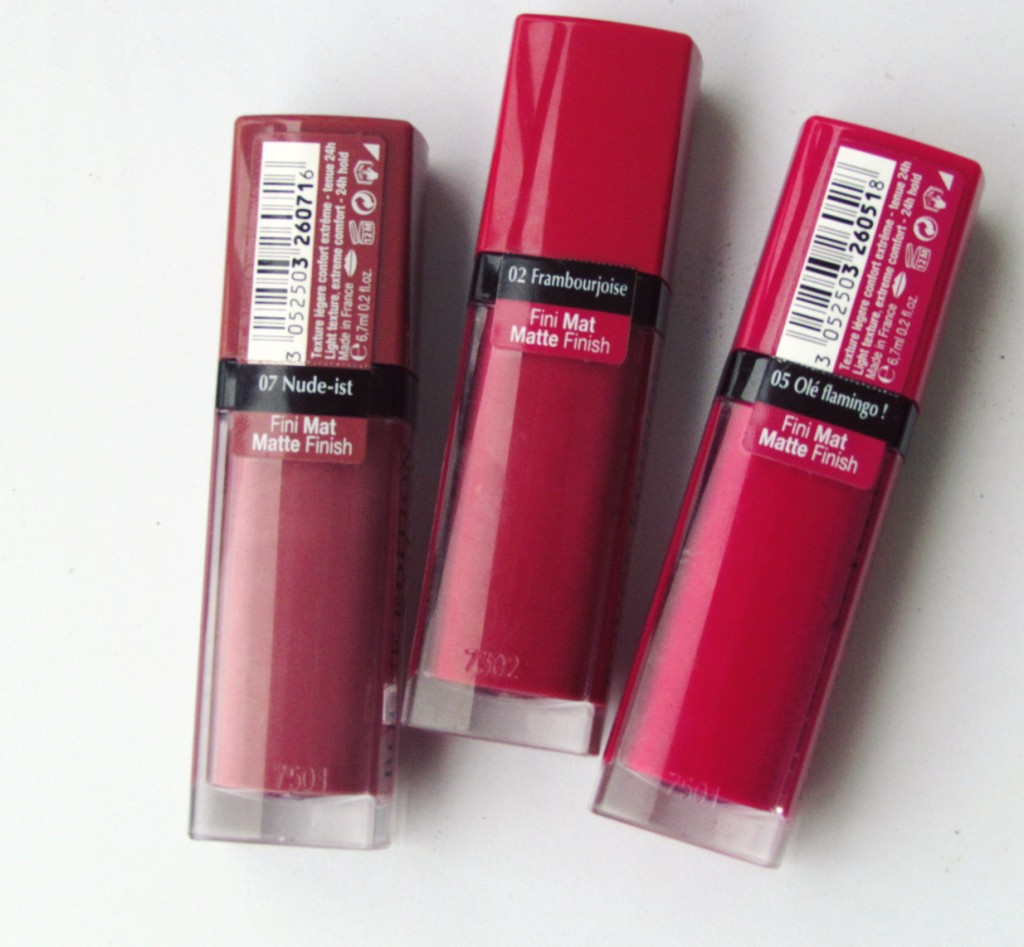 My experience using Bourjois Rouge Edition Velvet Lipstick
The range consists of eight shades; 01 Personne ne Rouge*, 02 Frambourjoise, 03 Hot Pepper, 04 Peach Club*, 05 Olé Flamingo*, 06 Pink Pong, 07 Nude-ist* and 08 Grand Cru and they're all such pretty shades. I love the names and so as the formula.  On lips, these glide on easily with an incredibly creamy pigmentation and although they look glossy they dry to a gorgeous matte finish which is amazing. However, as these dry to matte. One has to prep and prime lips prior to the application.
The pigmentation is super intense,absolutely light weight and doesn't transfer onto cups or budge.. They don't feel drying at all and the applicator is perfectly shaped to line and define the lips with good precision. The finish is beautiful – not so matte that the lips look parched at the same time has a sheen to it…Speaking honestly – it didn't impress me much. I ahd high expectations of this. i bought them especially because of the matte finish. But, it is not that perfect lime crime type matte finish…it has a sheen to it…and takes time to dry.
if you have slightly pigmented lips like me: Then you might have to layer it to cover the lips and get that perfect application…
See the swatches below. All are taken in natural light without flash. Also, the swatches are upon application and not after drying. Regarding the staying power- almost 5 hours after which it fades and leave a tint behind. I also felt the lighter formula – Nude – ist is not the perfect nude as  I expected it to be.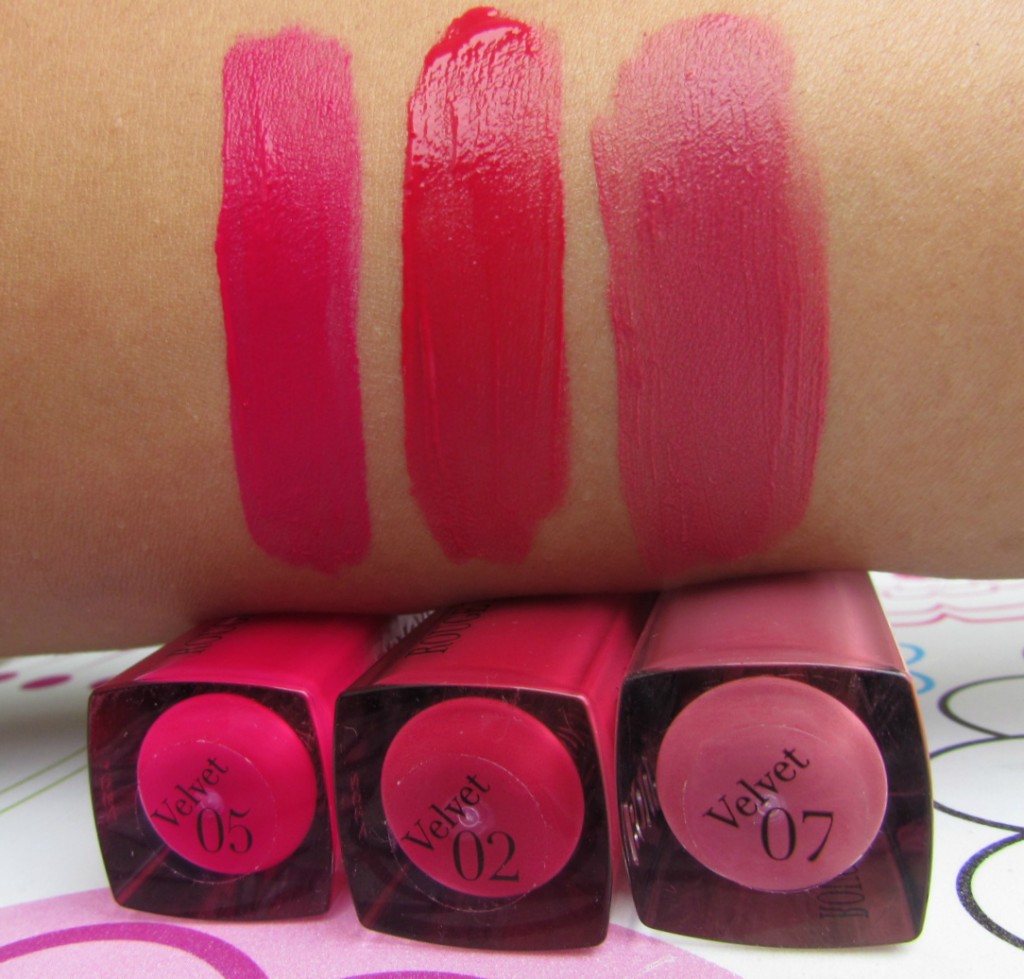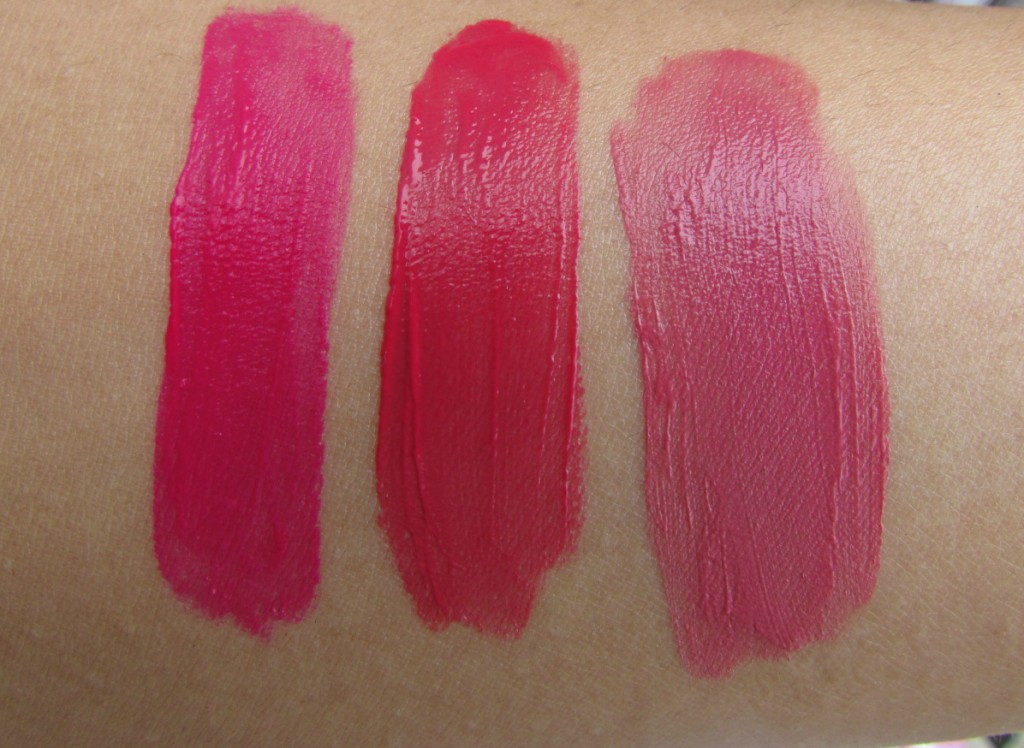 Swatches from Left to Right – Ole Flamingo, Frambourjoise, Nude -ist
In all the lip swatches below- i applied one layer. You can easily layer it up for the intense look.
Overall, If you ask me whether i will try more shades from the range- My answer would be no. I  would rather go for normal matte lipsticks ; If you are looking for intense matte finish formula that lasts throughout the day and is ready to splurge a little more out of the budget- I would suggest you to try Lime Crime.
But, considering the price  Bourjois  once again managed to produce a high-end feel product. For the price- it does a decent job
Rating – 3.5/5
Have you tried any of the Rouge Edition Liquid Lipsticks. Which is your favorite shade?