NARS Loves Miami Palette is a new limited edition gift set based on Miami's top-selling shades. I love NARS products and When I received it from a friend I was super happy as it contains all the best selling shades. I so wanted to try laguna bronzer and orgasm blush since a long time. I am loving this cute little palette a lot. lets move on to review.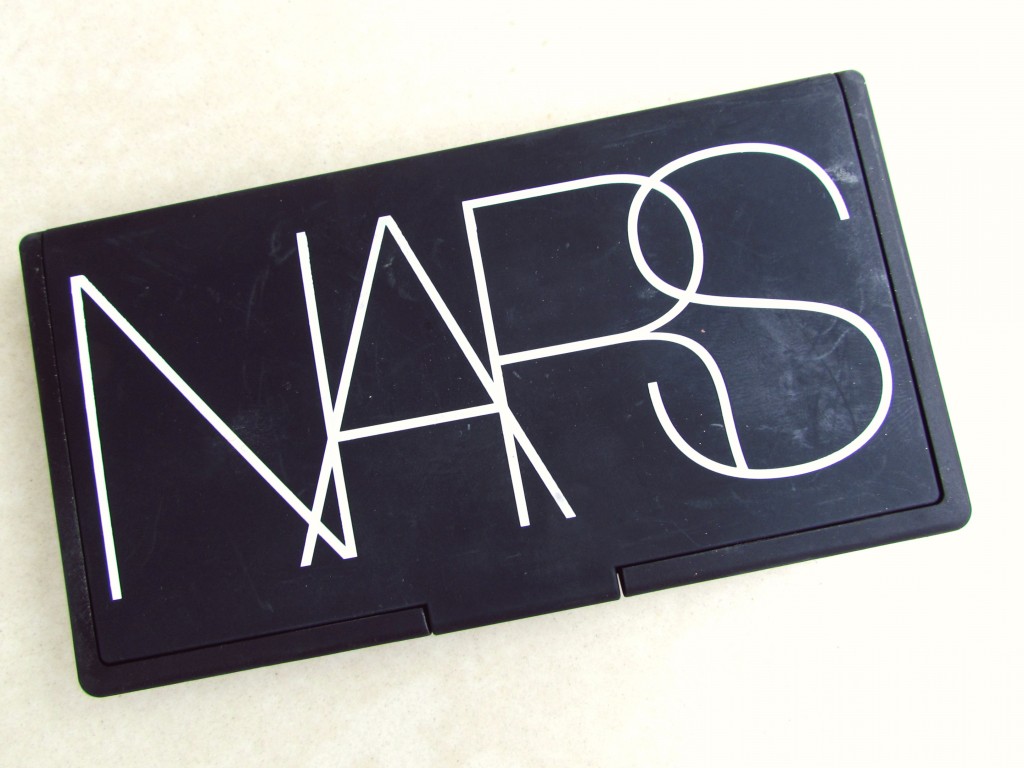 What does it contain
Eye & Cheek Palette with glittery pink Fathom Eyeshadow, shimmery  Kalahari Eyeshadow, matte  violet Daphne Eyeshadow, shimmery dark brown Cordura Eyeshadow, peachy pink Orgasm Blush and golden brown Laguna Bronzing Powder.
Comes in a sturdy black case as shown in the images. I like the packaging with matte finish…Also its so travel friendly…However, I am really not happy about the pigmentation of the eye shadows. I have heard rave reviews about NARS eye shadows. Probably, in a value palette like this, The pigmentation is not as great as how it is for individual shades….About, NARS orgasm blush – Its indeed a great shade. But, my Sleek Makeup blush rose gold is similar to it and i like Sleek Makeup blush- Rose Gold compared to this…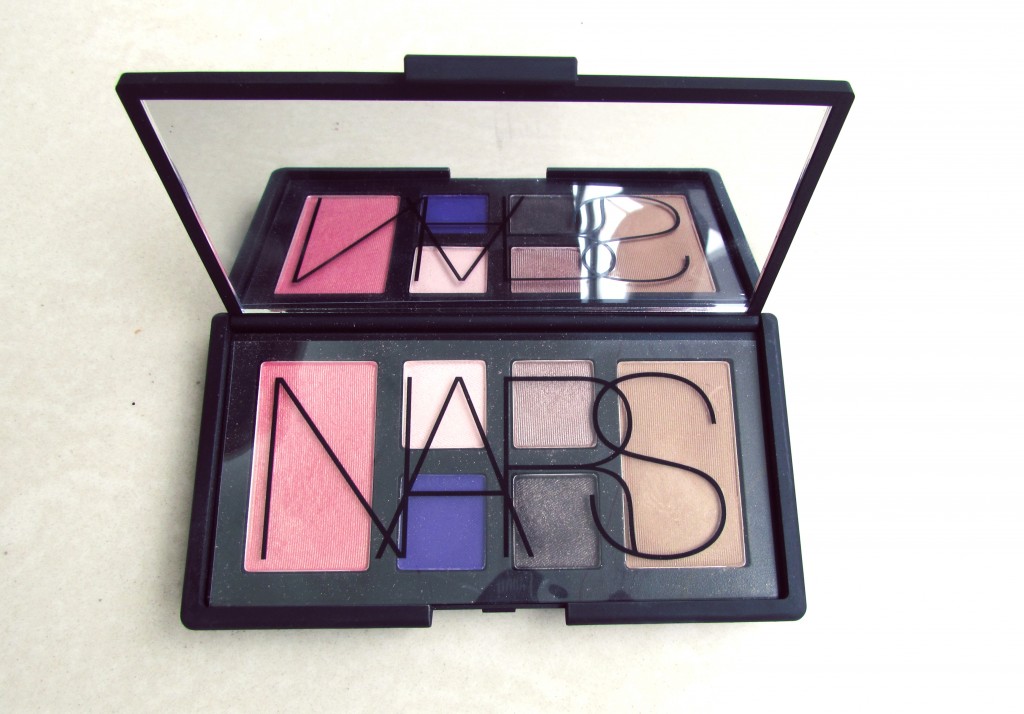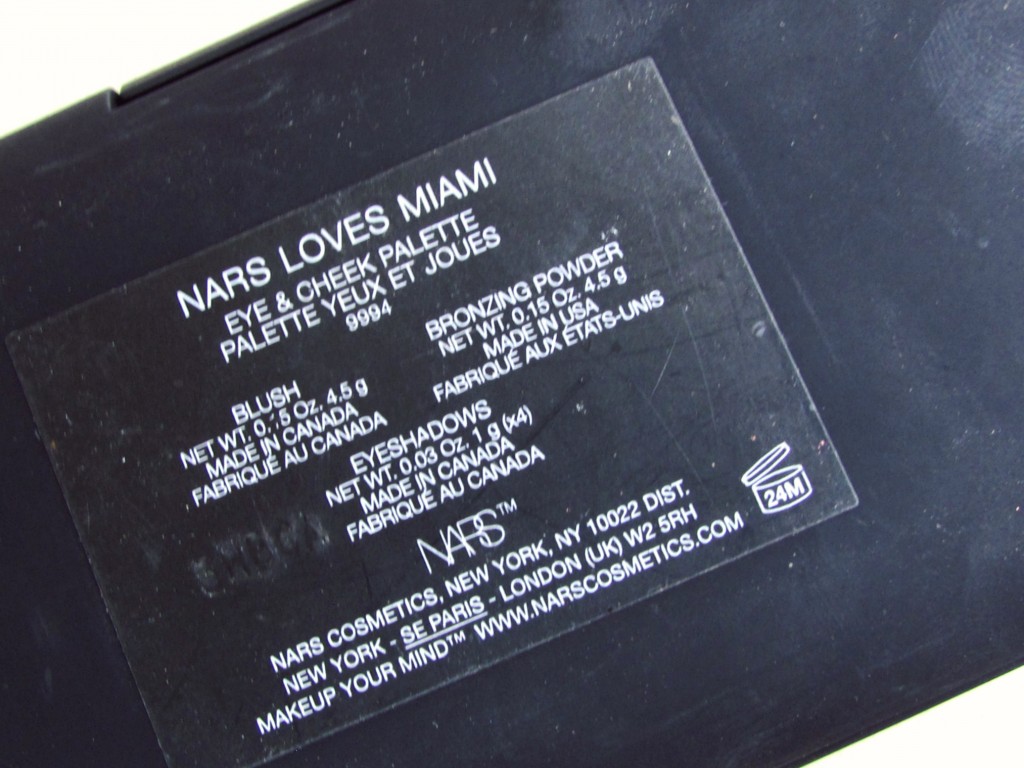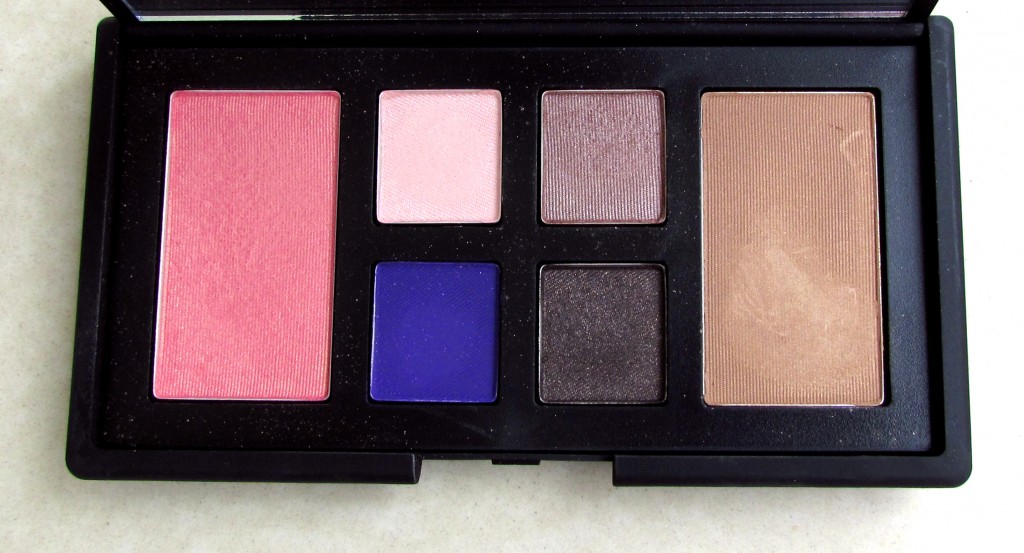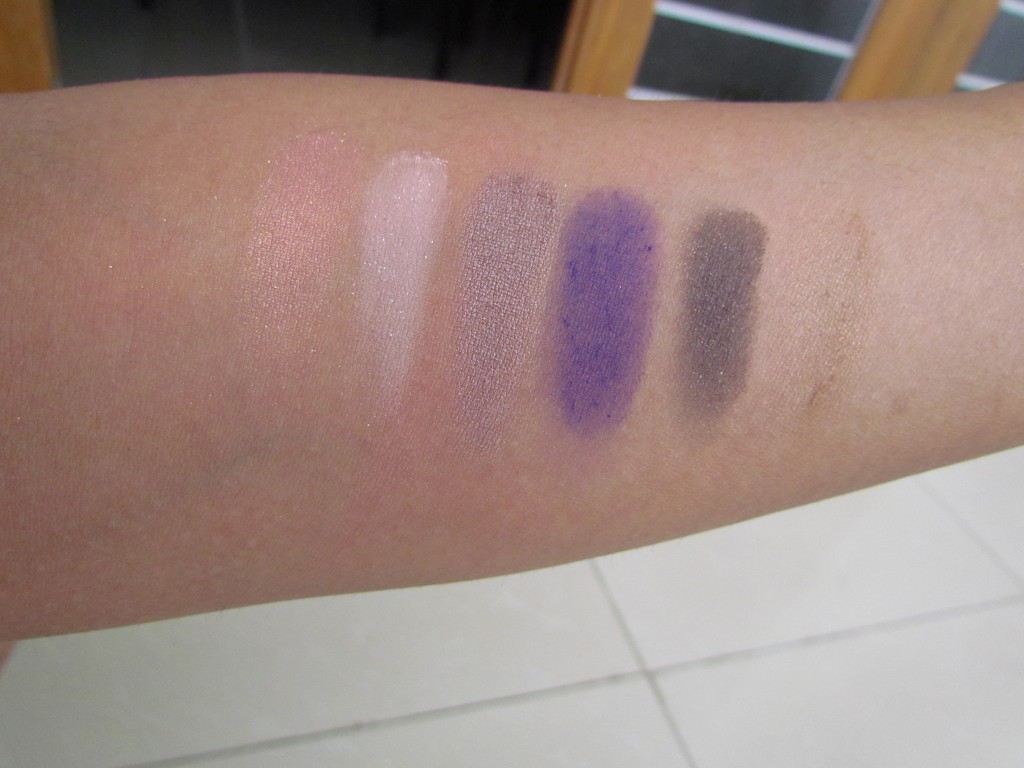 With Single Swipe – I am not happy with eyeshadows and bronzer doesn't show up on my face only…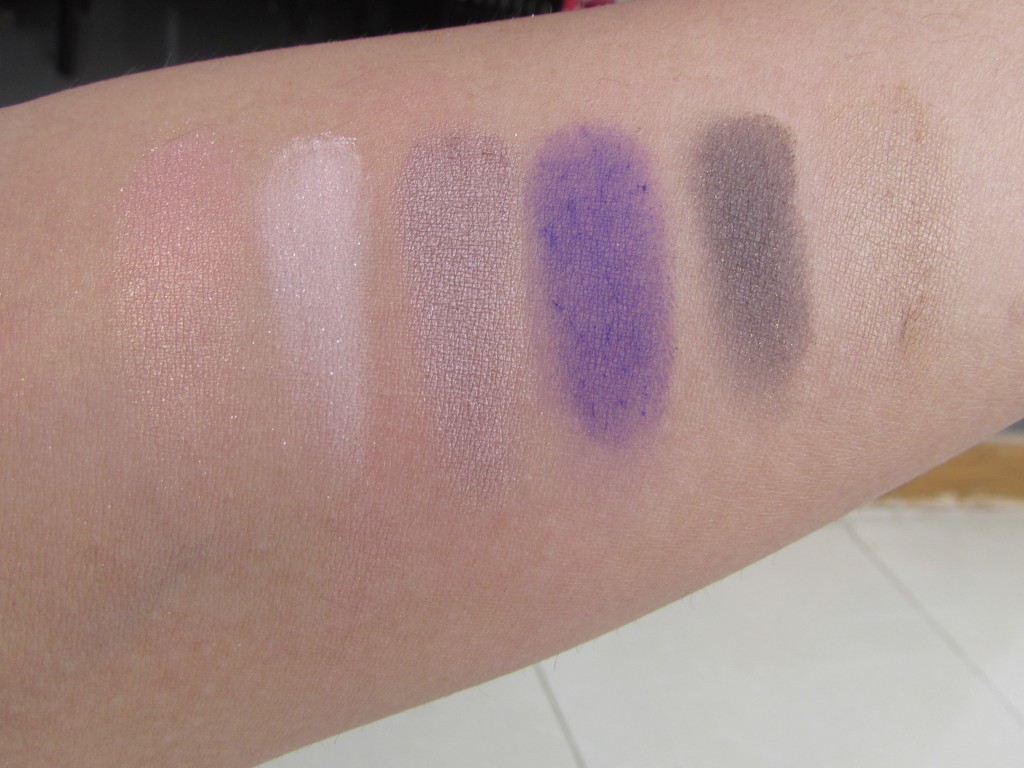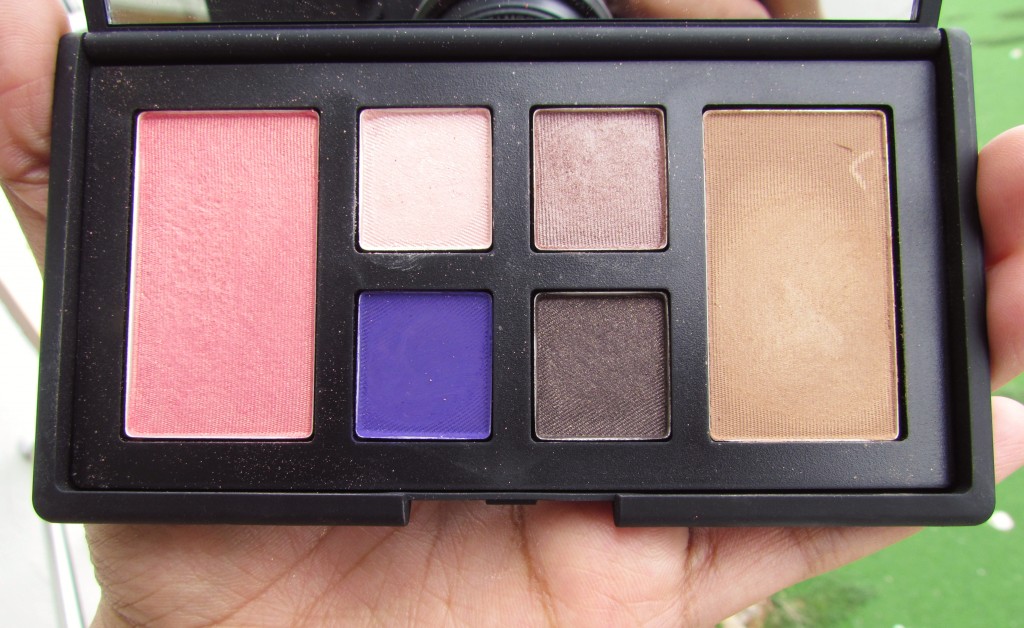 This palette is a huge disappointment for me… I don't recommend this to anyone. But, Do try the best seller Laguna bronzer & Nars orgasm blush alone and not in a value set like this…..Maybe in a value palette the formula is different or whatever…A huge miss!!
Rating – 2/5