I have died and gone to lip color heaven, which is ruled by the rouge vlupte lip color, from YSL. Yes take me right my girlies, this glide of lipstick indeed gives you a heavenly feeling .It's so creamy,So moisturizing and gives a voluptuous shine and plump to your lips. YSL Rouge VOLUPTE Shine Lipcolor – 16 ; Impertinent Orange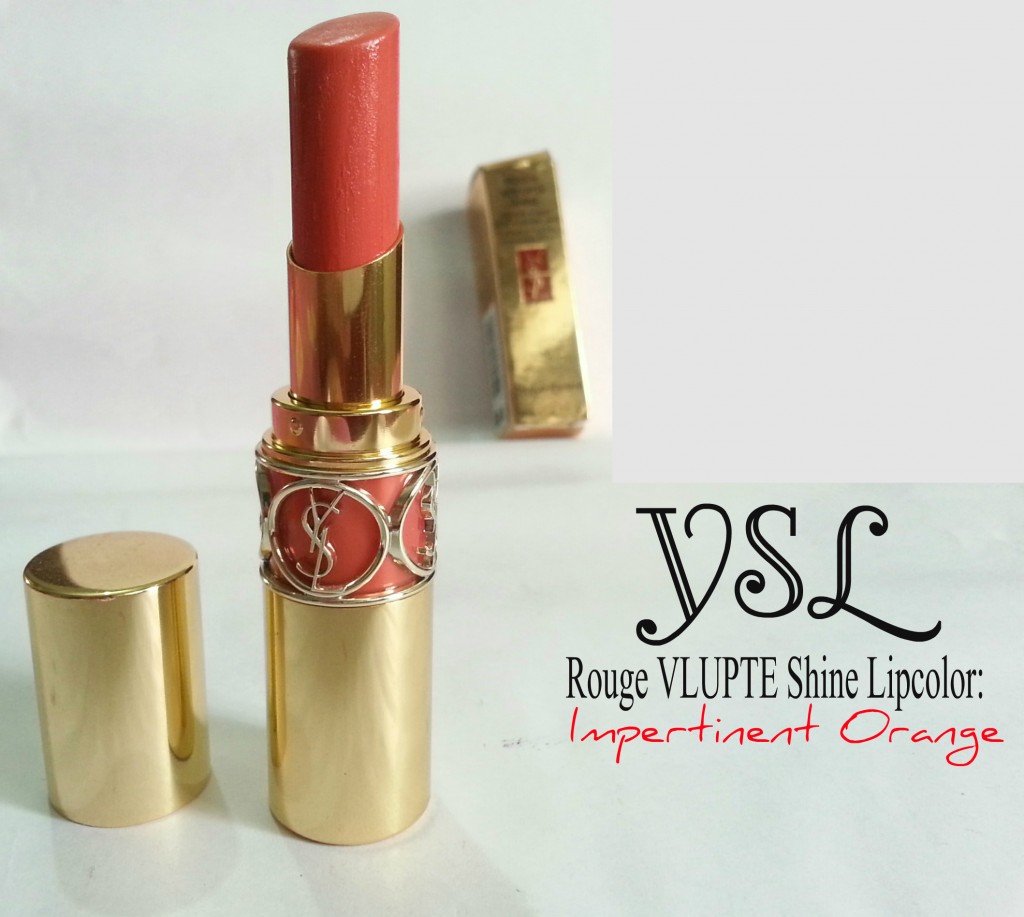 Product details:
A velvety shine to the lips – A glossy finishing -Gives moisture like a balm, intended like a lip balm with color. Jewellery like packaging,comes the vlupte shine to make your lips, fuller moisturized and smooth.
Packaging & Price:  : 2400 INR.. (well that is why I said ,I died )
Well do I really need to talk about that ,its proclaimed YSL has the most chic ,and flattering packaging over all brands, so is this lipstick that actually feels like piece of jewellery .It comes in a chic polished gold tube, with a colour coding mid way with the brand logo engrossed.
The tube, actually feels really heavy as compared to any other lipstick, even though it has color coding, but it's in the middle of the lipstick, it doesn't really help you locate the lipstick color wise, but come on this gold packaging is enough to make it stand out.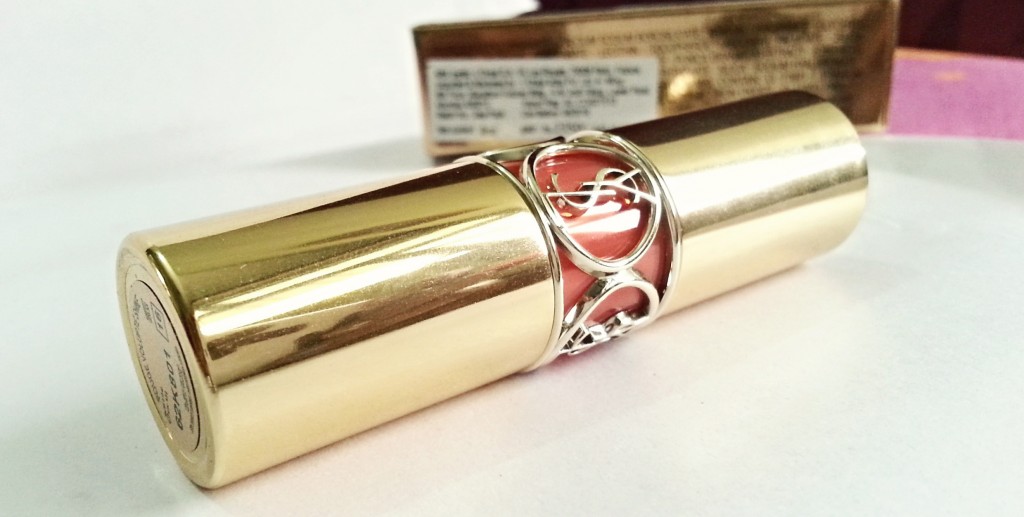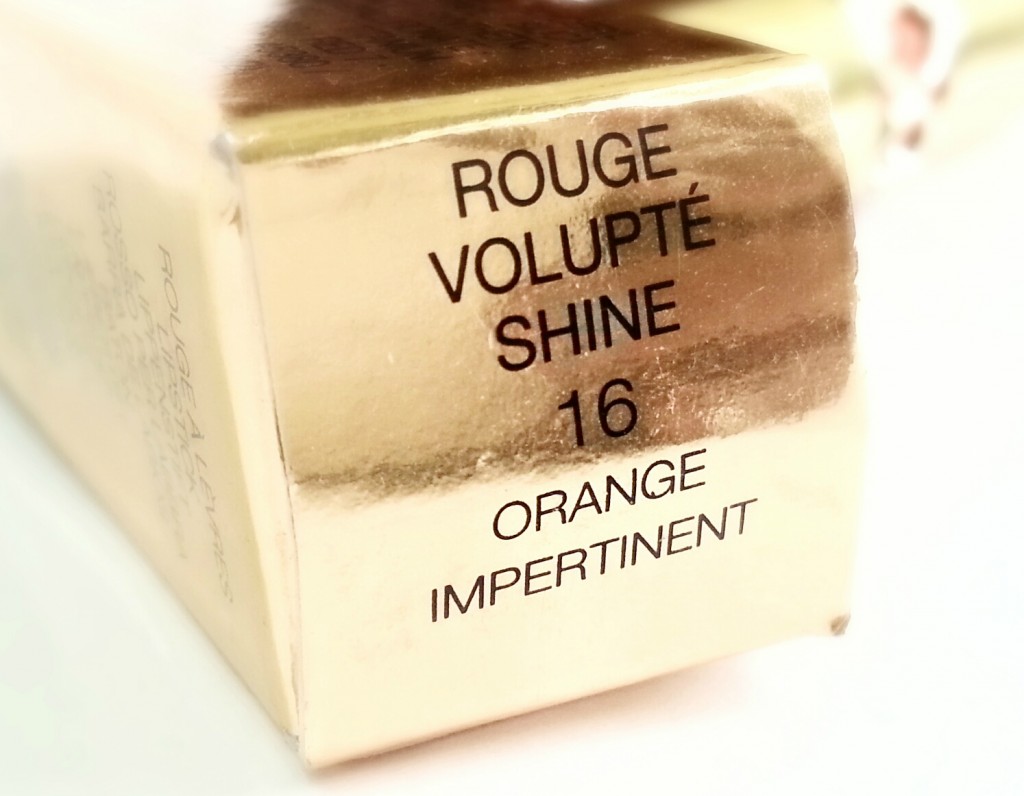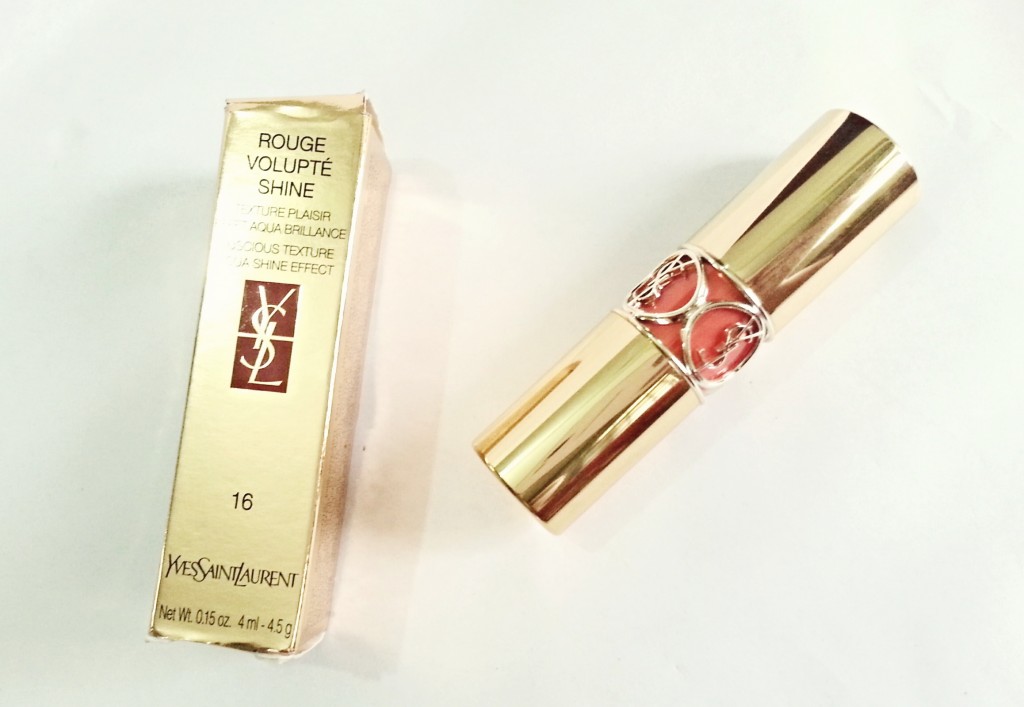 Shade :
The shade actually looks quite peachy in the tube, and when you see it in the tube you don't actually think that it would stand out on the lips as much as it does.
On the lips it looks like a bright coral, that would actually flatter an array of skin tone, but maybe beauties that are NC 45 and above would not much love it because would look a bit washing out.
Texture:
For the texture it's the creamiest lipstick so far, I guess Dior lipstick that I have ,also has somewhat the same texture. Coverage on the lips is pretty opaque in one swipe, And gives a glossy finish but not something over the top.
Pigmentation:
Amazing, even though I had a pre notion that being a balm consistency wouldn't really be good on pigmentation, but trust me it's at power with the amplified finish lipsticks from MAC.
If u have slightly pigmented lips like mine one swipe is an opaque one, but some pigmented lips or darker ones might need 2 or 3 swipes of these.
Staying Power:
Staying power is pretty awesome to my surprise,it can even survive small meals, and drinks. It does  seems waterproof to me to an extent, it stayed for like 3 hours or something on me, and even if the actual lipstick withers out,it leaves a pretty looking even stain on the lips that I really like .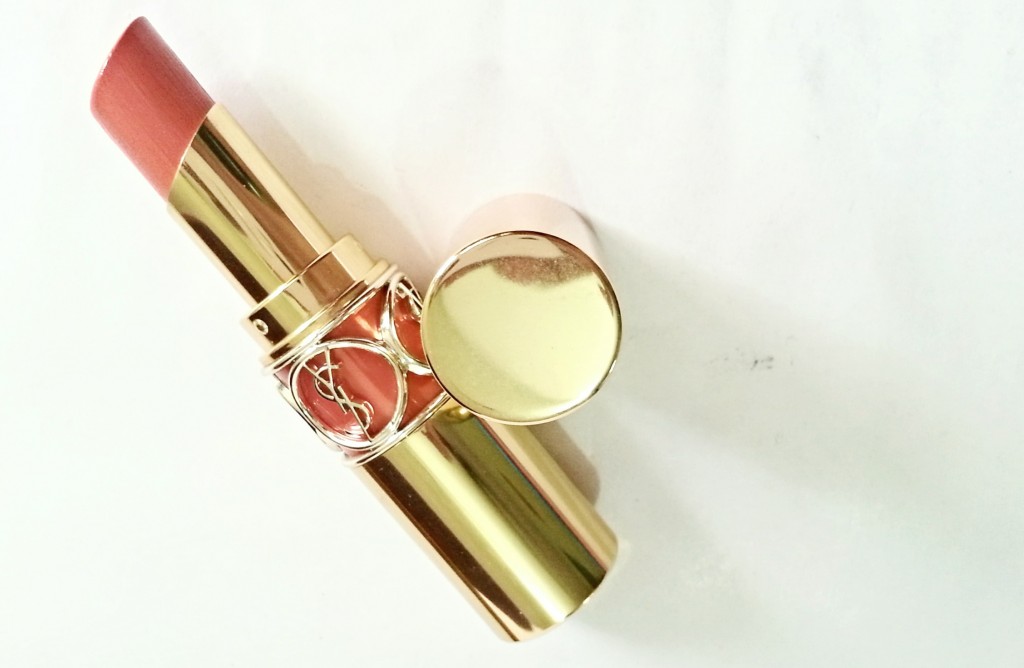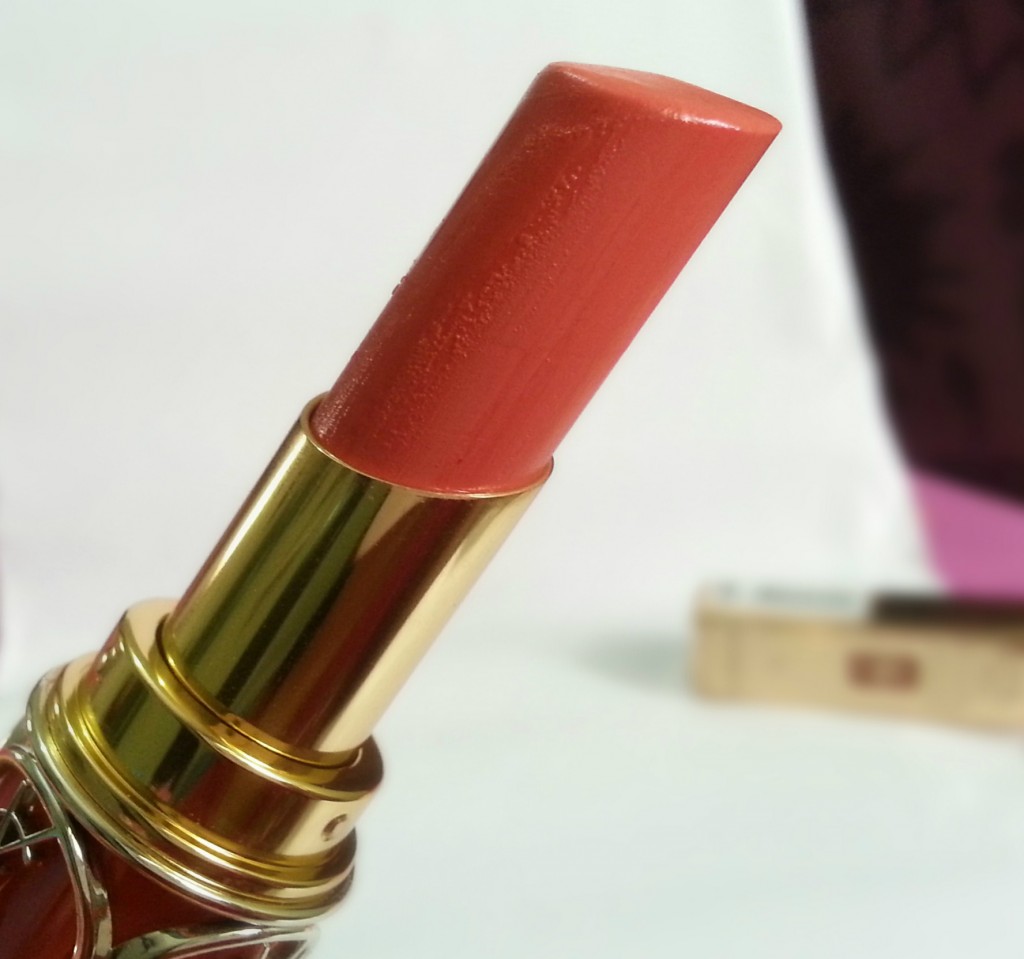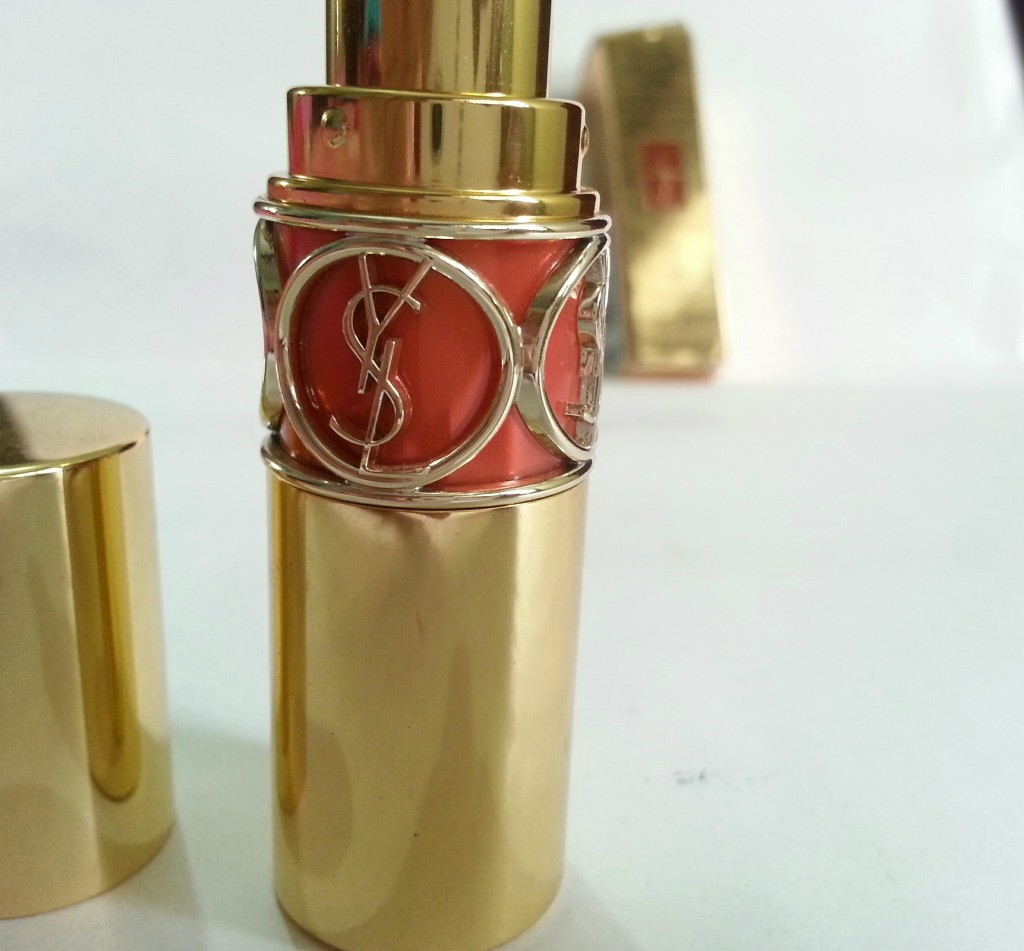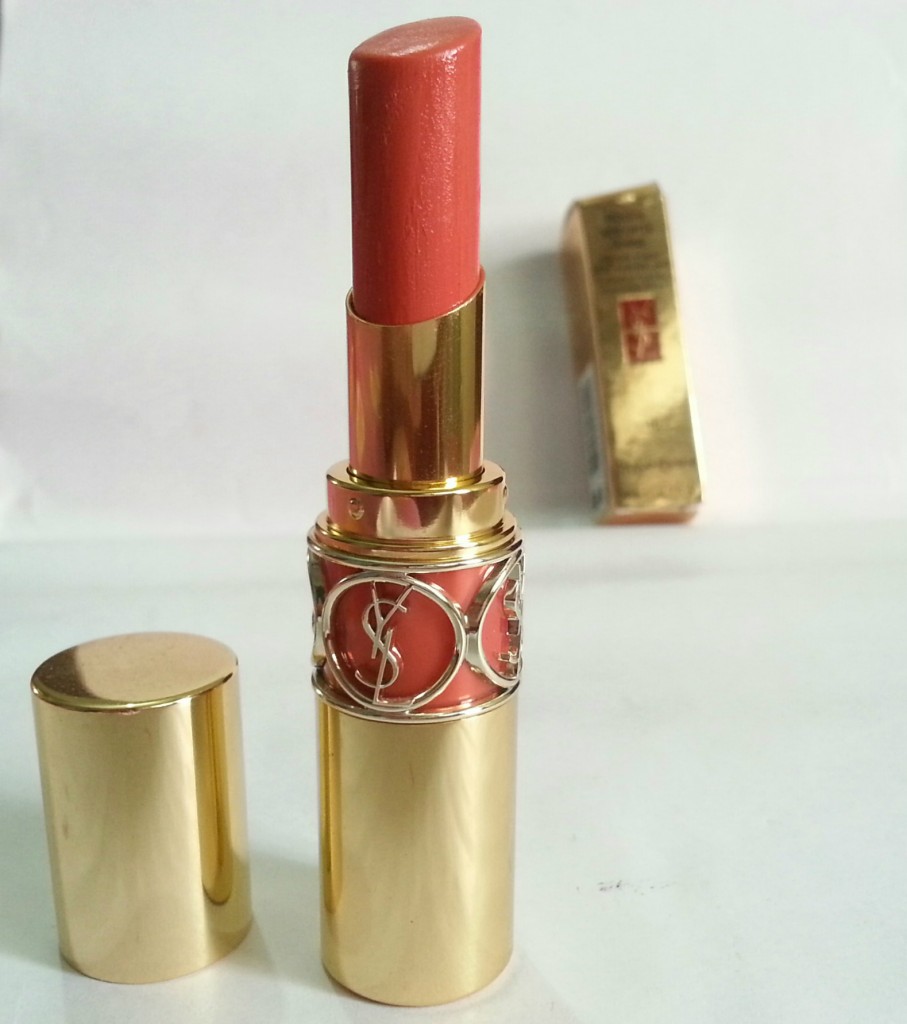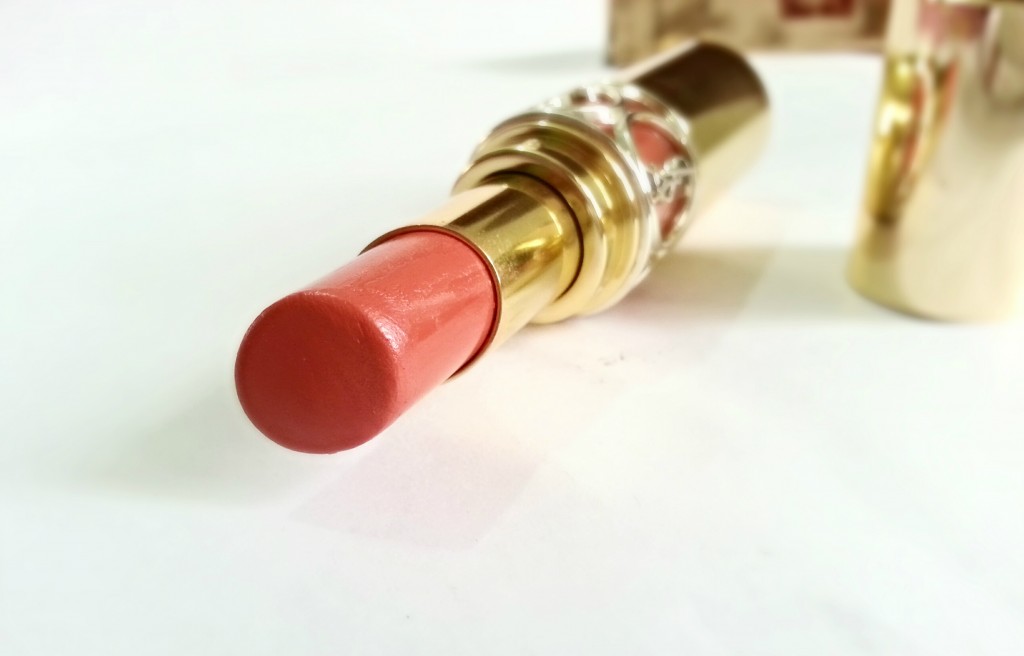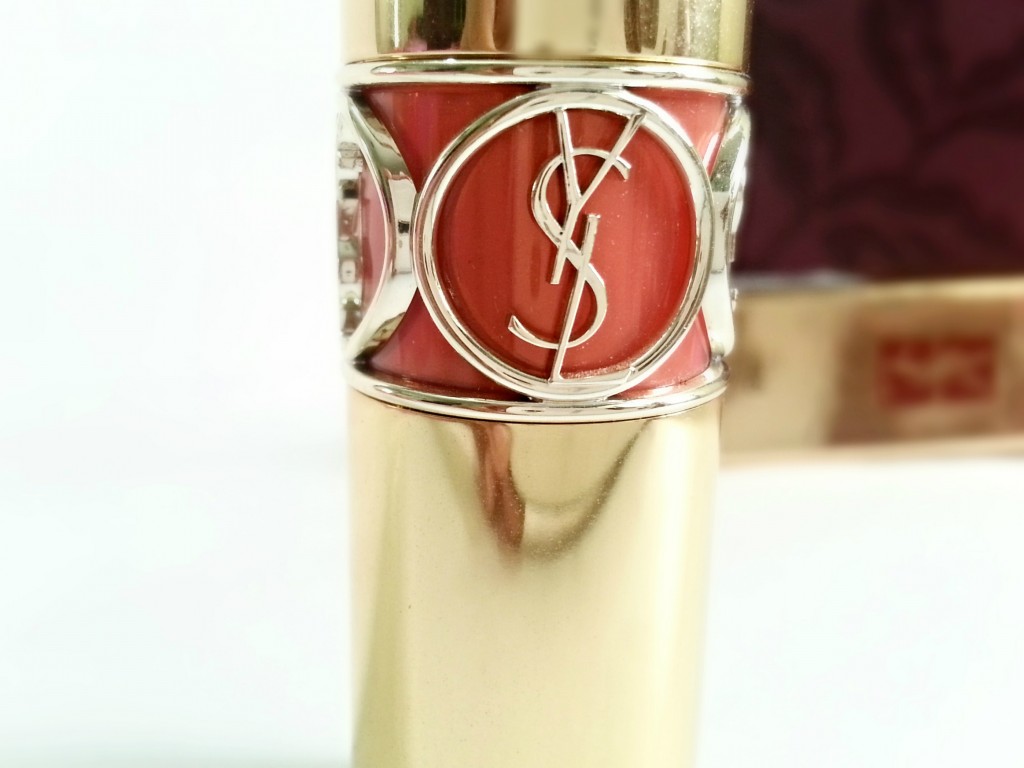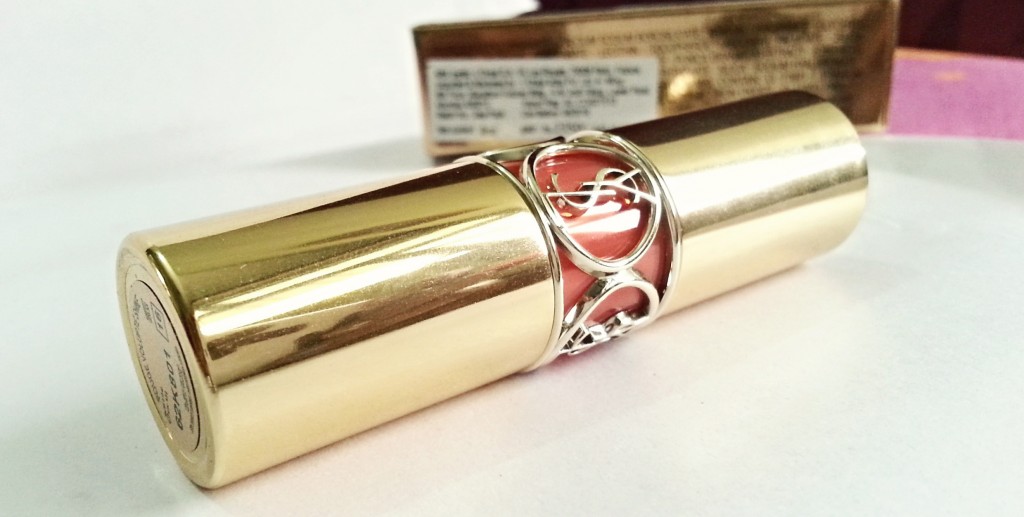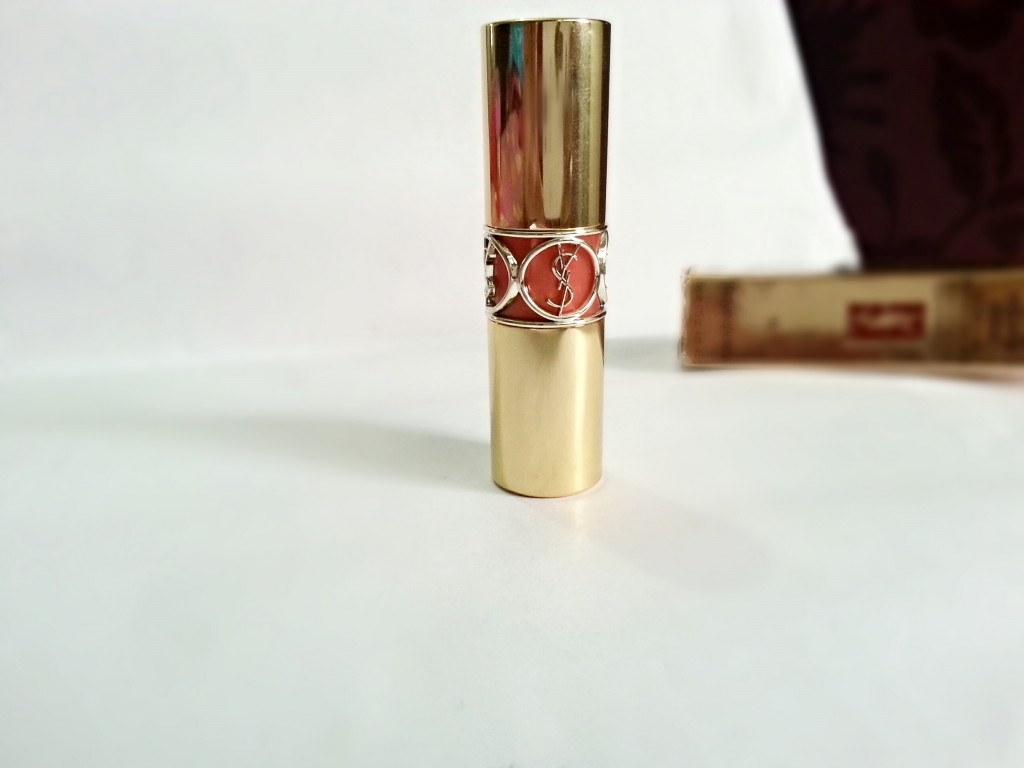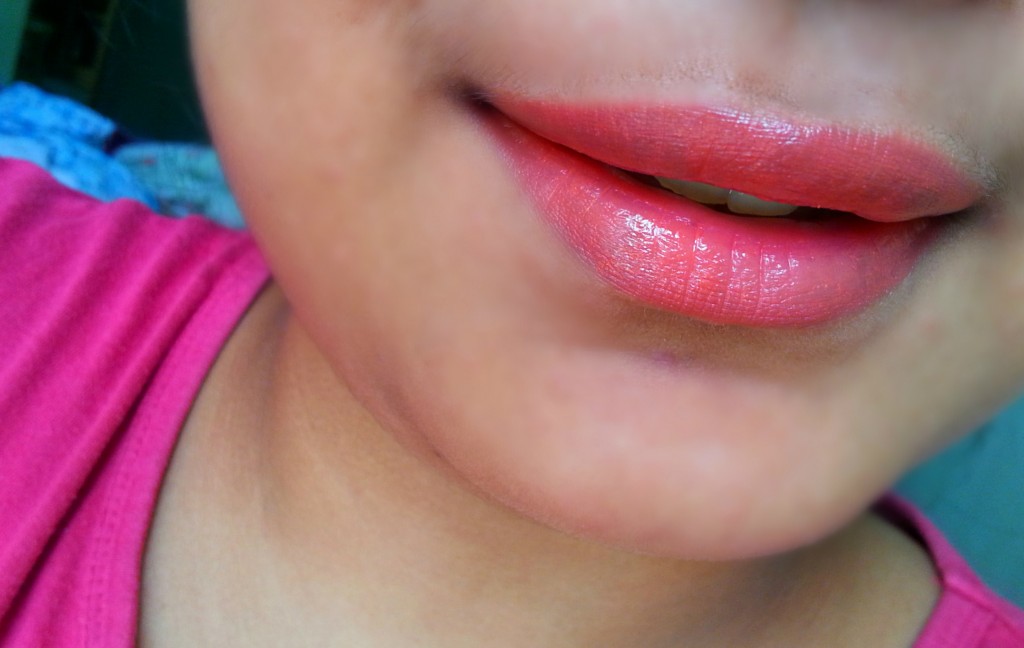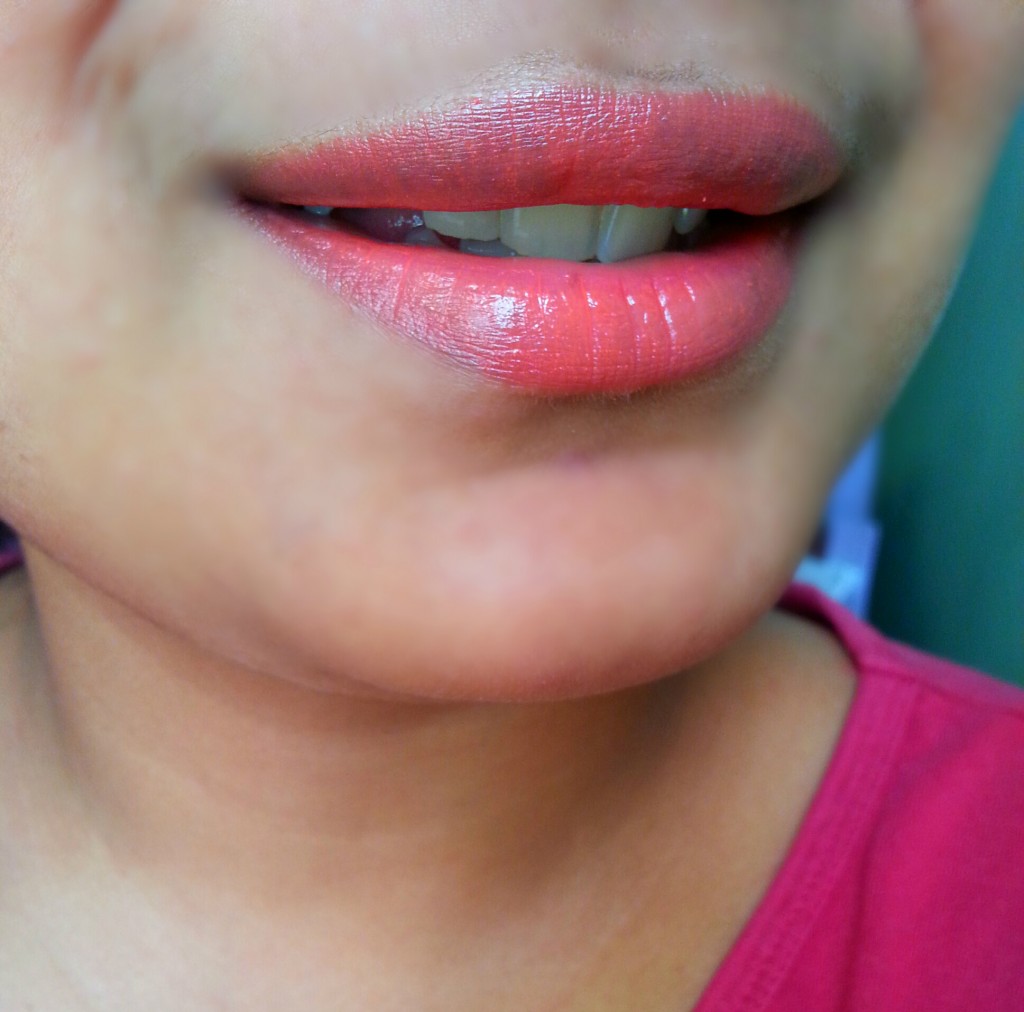 Pros
Hard core diva packaging.
The cap, goes on really well and is intact when closed.
Great pigmentation.
Feels really moisturising on the lips
Good staying power for what texture it has.
Cons
Sometimes  settles into the lines in my lip corner.
Has a bad chemically fragrance, I like fragrance in my lip products but that should be pleasant, and this one just failed to impress me in that.
Very, very soft. so gets scooped out sometimes in the tube.
Rating: 4.75/5
Overall Thoughts: I would recommend it to some one ,who is happy enough to splurge this much on a lip product, this range has a good array of colours so can be given a shot, if it's like your birthday month or if you got good marks in class . It is super smooth and moisturising. Can be a one  time buy ,would surely have had gone back for a repurchase  ,if the fragrance would have been pleasant.
By Contributor: Shanaya