Creating a major whirl with their launch, in whooping 40 shades these audacious lipsticks from NARS boast an iconic formula, something I experienced never before, when I first applied them, like the very first stroke, clear it was that I haven't had a better lipstick as of yet, insanely pigmented and smooth like butter, but yet not melting, need I more to say to express my utter love for these NARS audacious lipsticks. Today I am reviewing the shade Grace.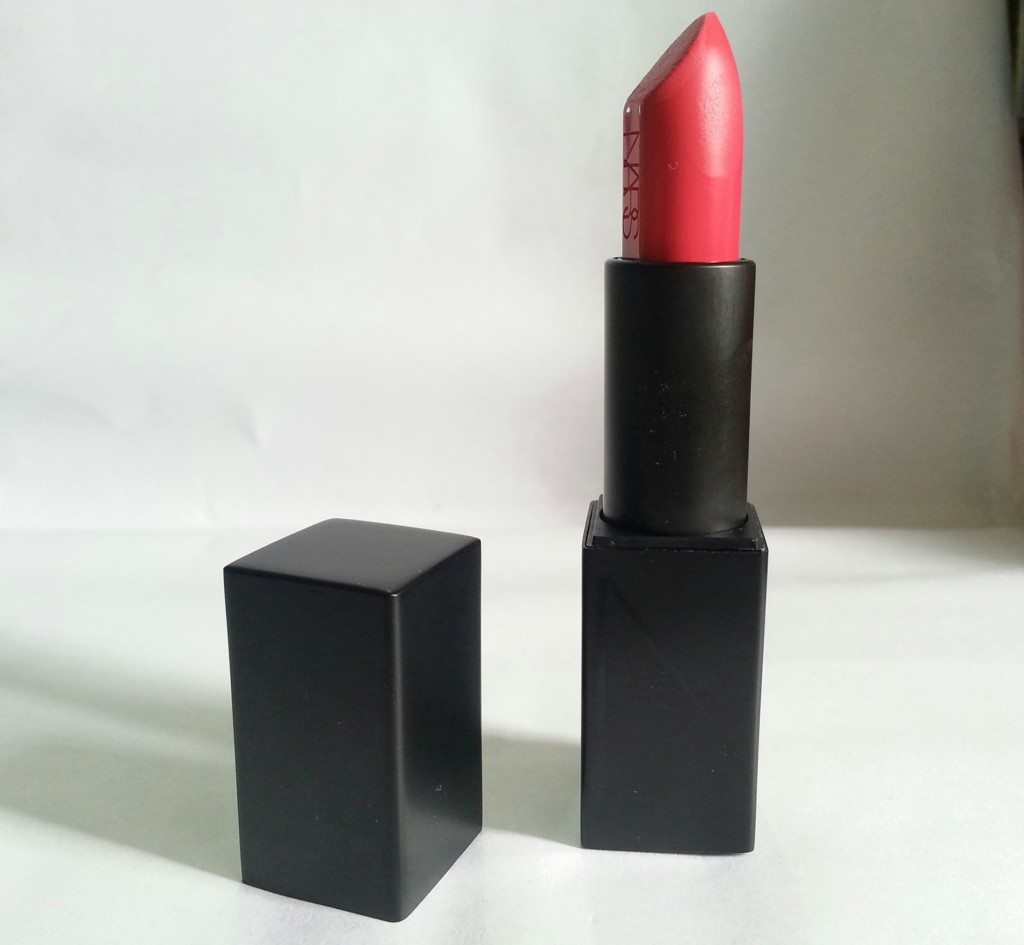 NARS description of these lipsticks:
>>Dramatic Depth. Unstoppable Character.
>>Modern lipstick so shamelessly seductive in touch and texture the sensation is audacious. >>Unadulterated luxury glides on like satin across skin with single-stroke coverage. A spectrum of 40 shades for unstoppable impact.
-One-stroke, full-coverage creamy wear
-Luxurious texture and enriched with ingredients to smooth and nourish lips
-Long-lasting.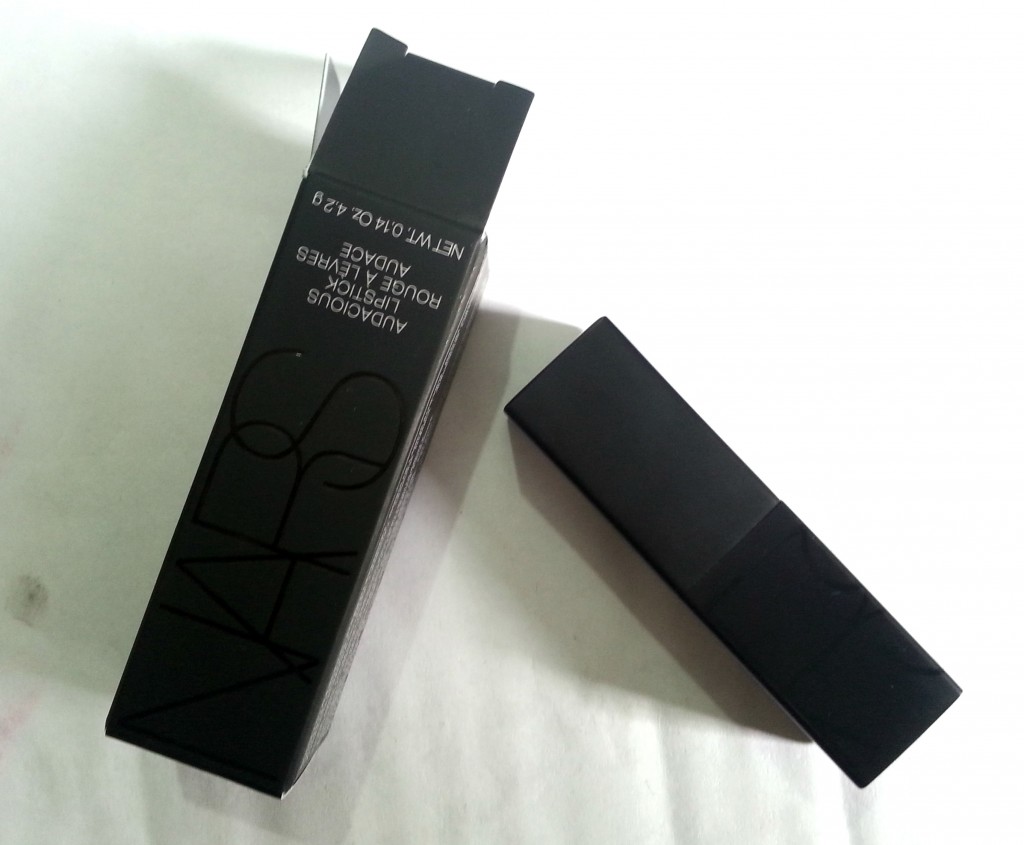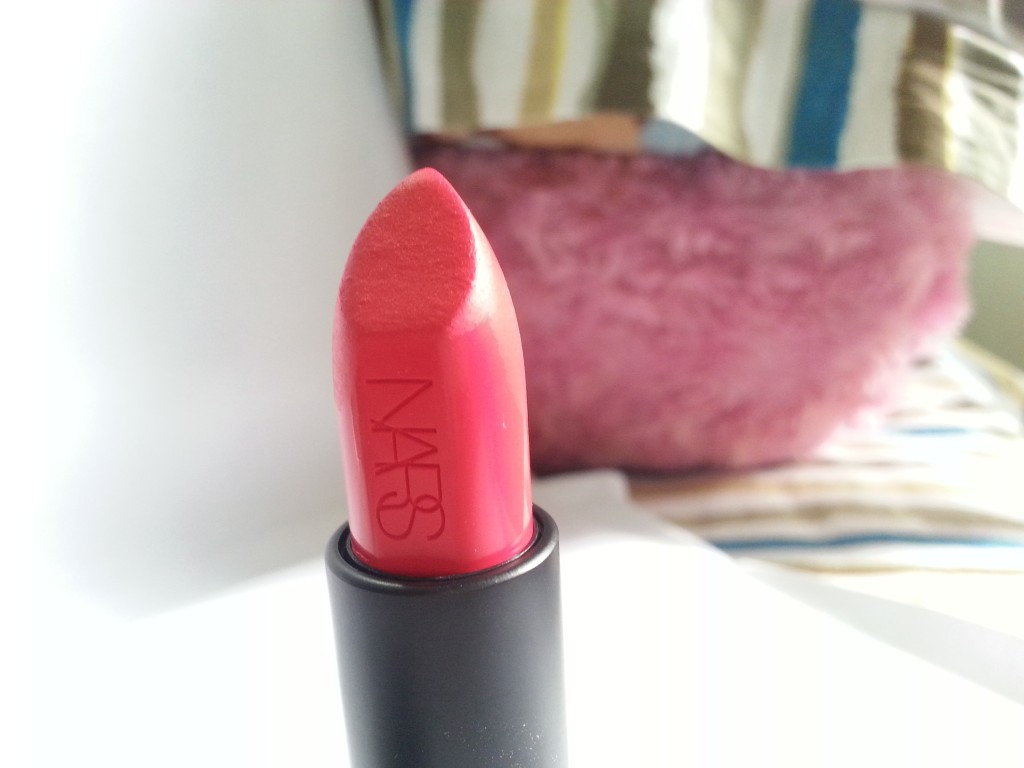 The color grace is something very similar to mac's lavie en rouge, it is a nice pop of colour , a watermelon pink-red with warm coral undertones, has tendencies to show up different, under different lights, on my hand swatch looks more pink whereas on my lips looks more of a coral red.
Pigmentation: Goes absolutely opaque, like more opaque that the amplified finish from mac, you touch it just a bit and it pack on pigment. Even the most pigmented lips won't need more than a swipe.
Texture: To me the texture or feel of the lipstick is like a cross between the creemsheen and matte finish from mac ,it is super duper creamy, but not melting sort of creamy like YSL, but still the look feels more like matte ,despite being utterly creamy it doesn't exhibit a whole lot of shine which is my favourite part.
Packaging: I don't know why my camera isn't picking up the beauty of its packaging but it's the most simple and sleek black metal packaging, cuboidal in shape to be precise in 3D and if you see the face it appears rectangular with finely sculpted edges, you would possible imagine. The word NARS is inscribed on the bottom half of the bullet and as well on the lipstick bullet itself. It also has a magnetic closure so u can easily throw it in your bag and have no fear of the cap falling apart. The shape of the lipstick bullet is so apt and comfortable for application.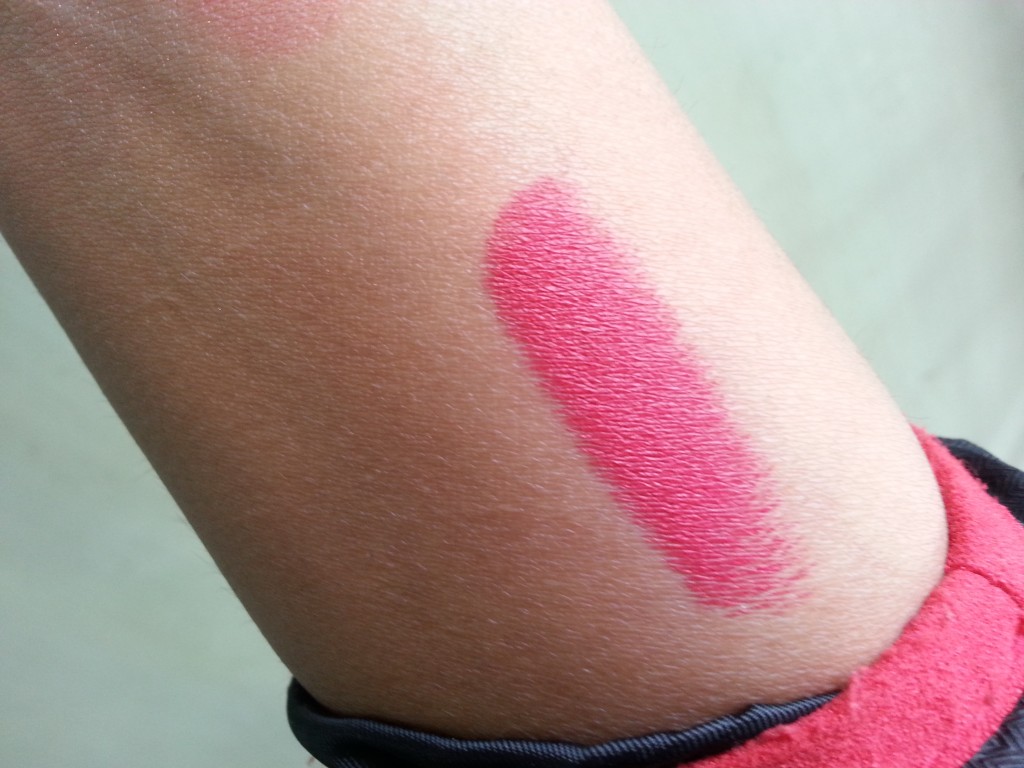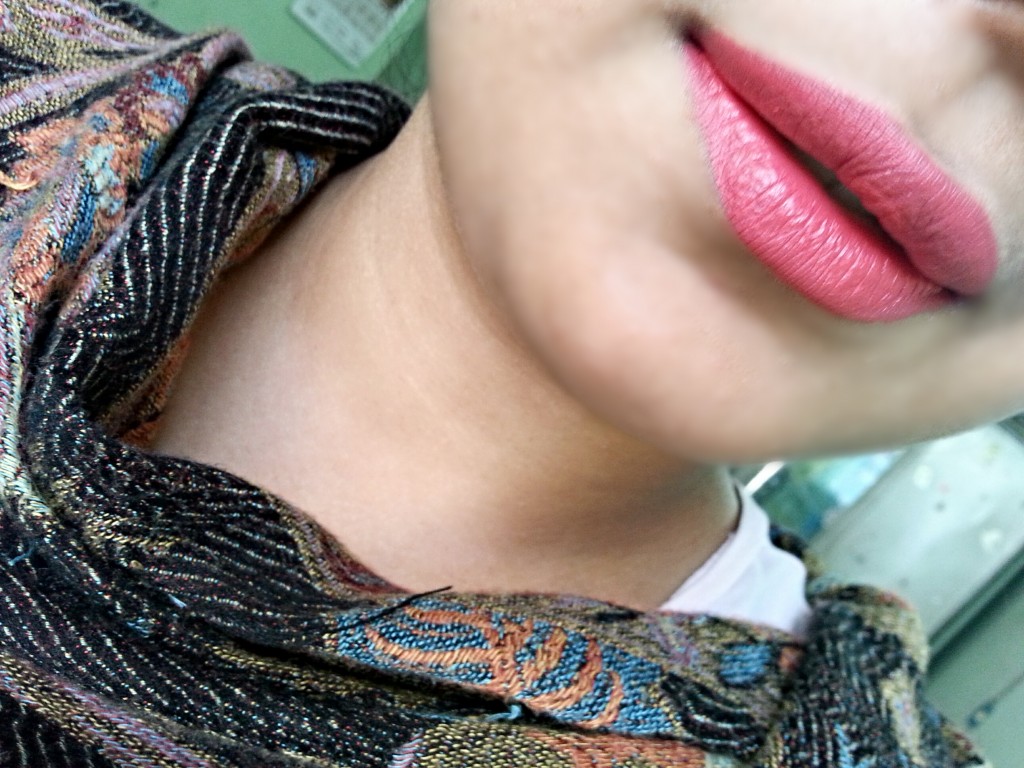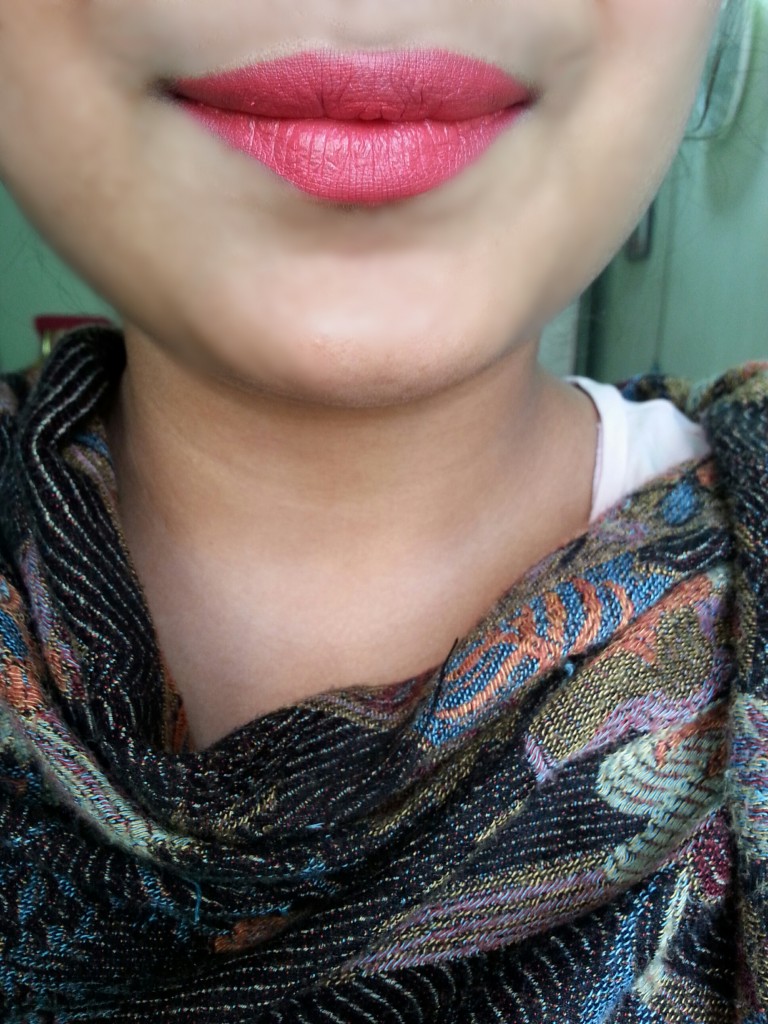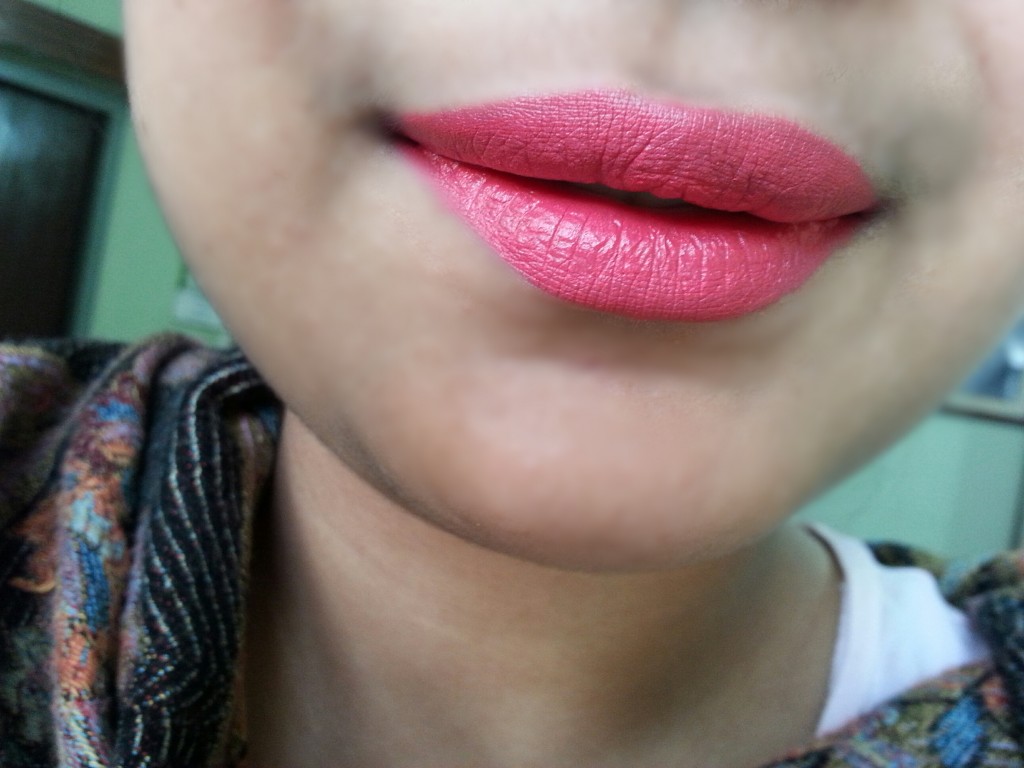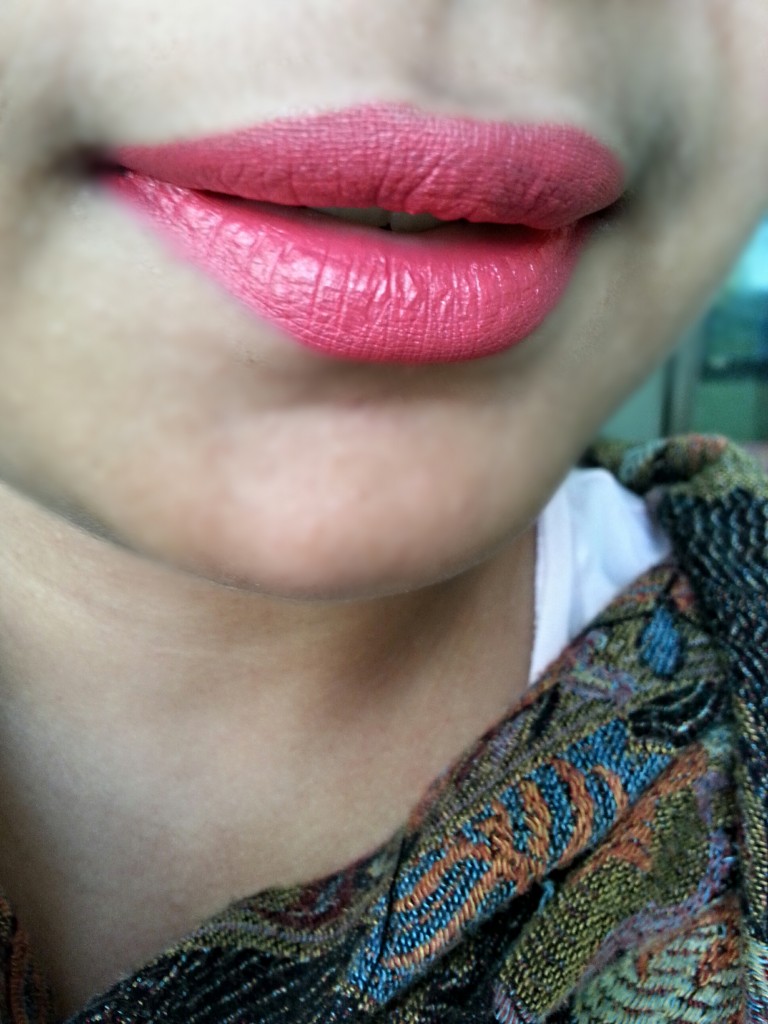 My overall view: The NARS Audacious Lipstick formula is superb. The lipstick is creamy, moisturizing, and smooth. I found that grace was very creamy ,gliding on application. The formula is very pleasant to wear. The pigmentation is incredibly opaque. And the pigmentation combined with the creamy formula means that NARS's "one-stroke, full-coverage creamy wear" claim holds true. the Audacious Lipstick colours aren't much glossy. But, for the 1st 30 minutes or so the lipstick tends to transfer on cups or fingers, it seems as if it hasn't settled fully ,but after wearing for an hour or so ,it seemed to be transfer resistant and more of like a stain ,all I want to say, whatever you do ,one stroke is enough to take you through out the day
Pros
-It is a , beautiful watermelon bright colour, that might look a little neon at first, but it does brighten up the complexion upon application.
-Very creamy in texture.
-Extremely pigmented, rather insanely pigmented.
-Wears for a good 4 to 5 hours, while some snacking on the go.
-The lipstick would last for long, as only a single swipe is enough.
-Beautiful and sturdy and secure and luxurious and spellbinding packaging.
-Doesn't bleed at all
-Doesn't settle into the lip lines or corners
-Even application ,no pulling or tugging.
Cons
-Availability is the biggest con
-Tends to transfer onto things around while initial application.
-Price 32$ anyway we have to pay extra for getting it in India.
Rating: 4.5/5
By contributor : Aditi