Girls, Today I am going to talk about a most affordable cleansing lotion that is meant for sensitive skin. One of the best affordable cleansing lotions available in India. Its the Epiclin Cleansing Lotion. Since 2- 3 years I have been using only Cetaphil as my cleansing lotion. I have used and also currently using a couple of  cleansing foams – But no a cleansing lotion. Epiclin Cleansing Lotion is one product which I found to be very much similar to Cetaphil. I love both. Can't decide which is my favorite. Read my review to know why I rave so much about this cleansing lotion.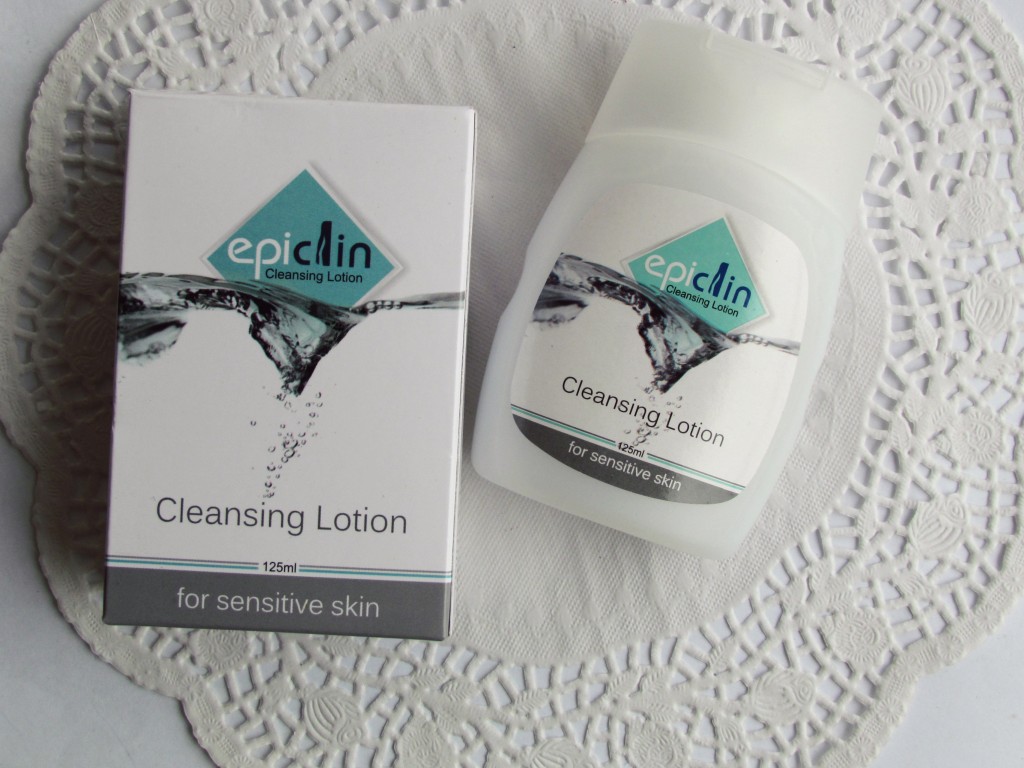 Price: 139 Rs for 125 ml. Comes in a white plastic bottle with flip open cap. The flip open cap helps you dispense only the minimal product each time avoiding any wastage or spillage. This has a shelf life of 3 years- Another wow fact!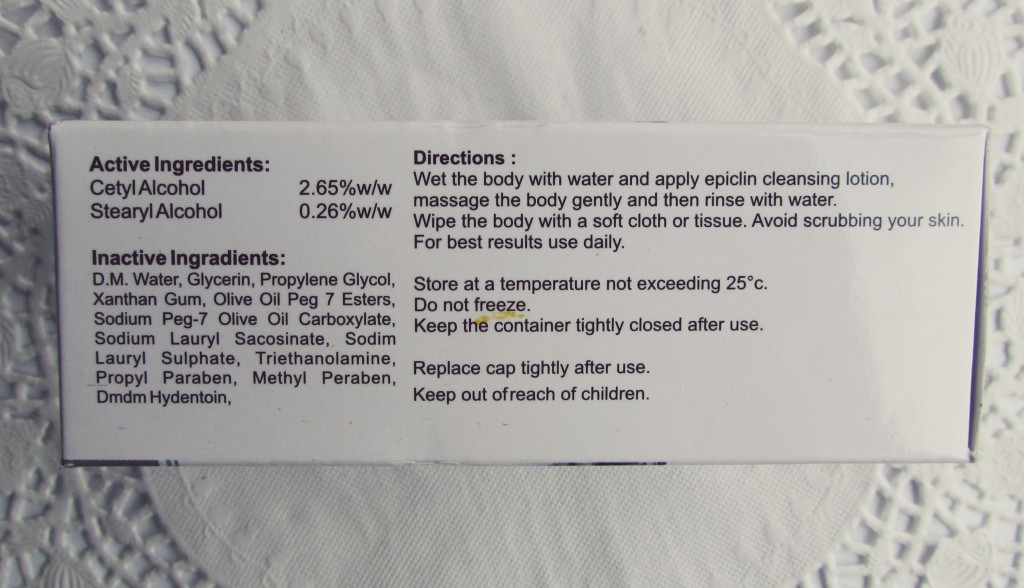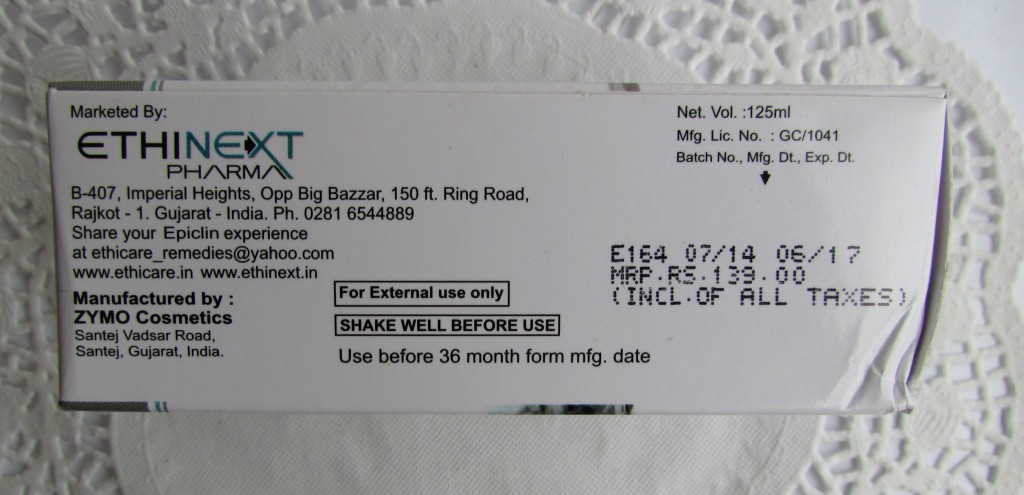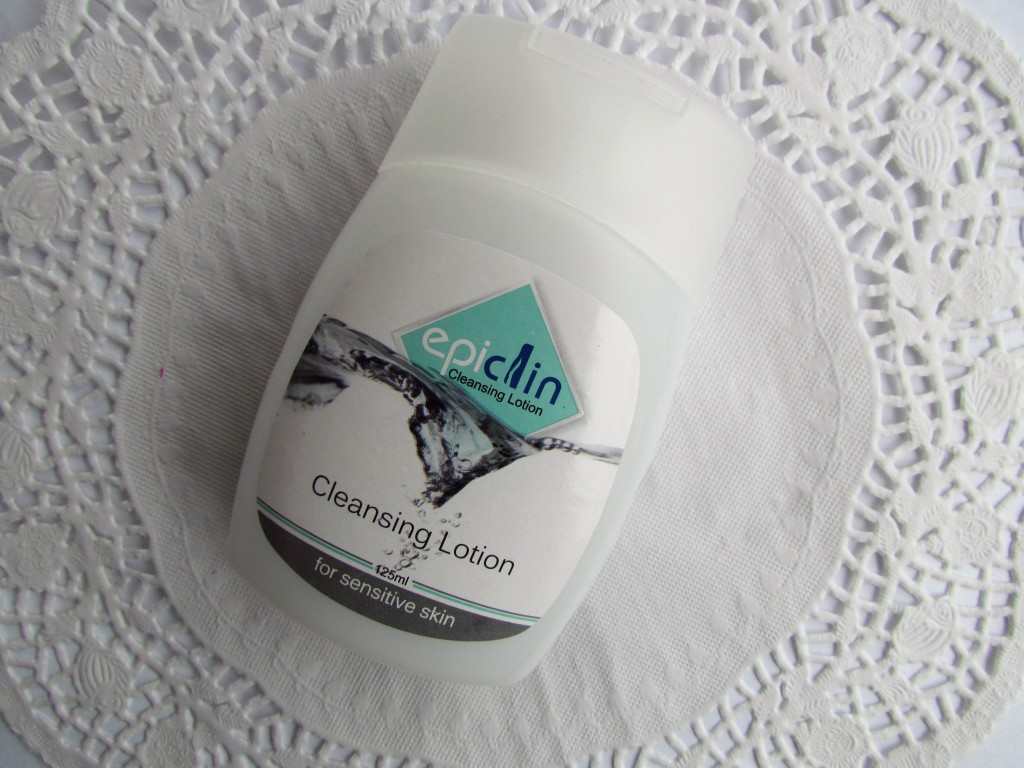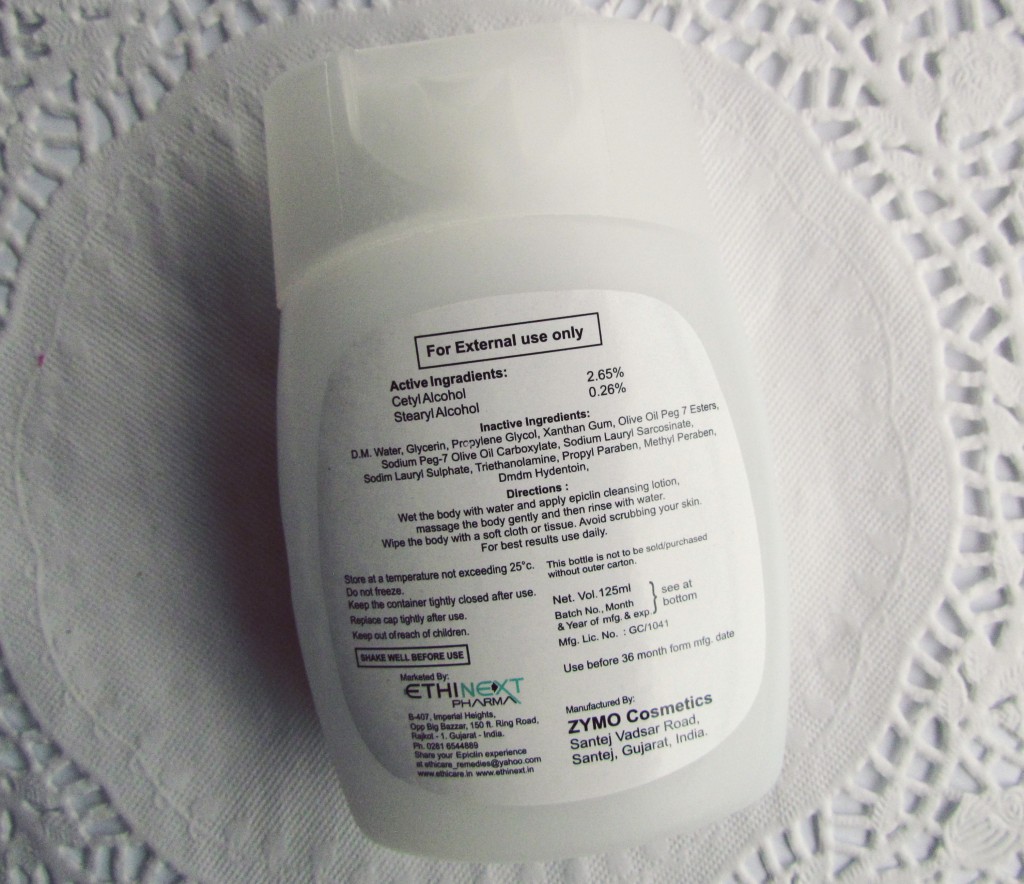 It's a white colored translucent liquid. Similar to that of Cetaphil Moisturizing lotion – quite runny consistency. It has little or no fragrance at all. I love that. This can be used for sensitive skin as well. This is soap-free and has aloe vera and glycerin.  It cleanses and moisturizes the skin without making it dry. This lotion can also be used on children. This is a 100 % soap free cleanser and so it doesn't lather at all. After removing my makeup – every day I take a little of this in a cotton pad and avoiding the eye area- I gently massage it onto my face and neck and then wash off using a mild foaming cleanser. Its active ingredients- Aloevera is a known agent to soothe sensitivity of the skin, while Glycerin is one of the best moisturizers. After pat drying with a soft muslin cloth, the results are clearly visible. It deep cleanses skin without leaving it dry. I just love this product and I am on my second bottle now. Its easily available and I can say that this is  one of the best cleansing lotions available for sensitive skin which is acne prone and at this price- it does a fantabulous job.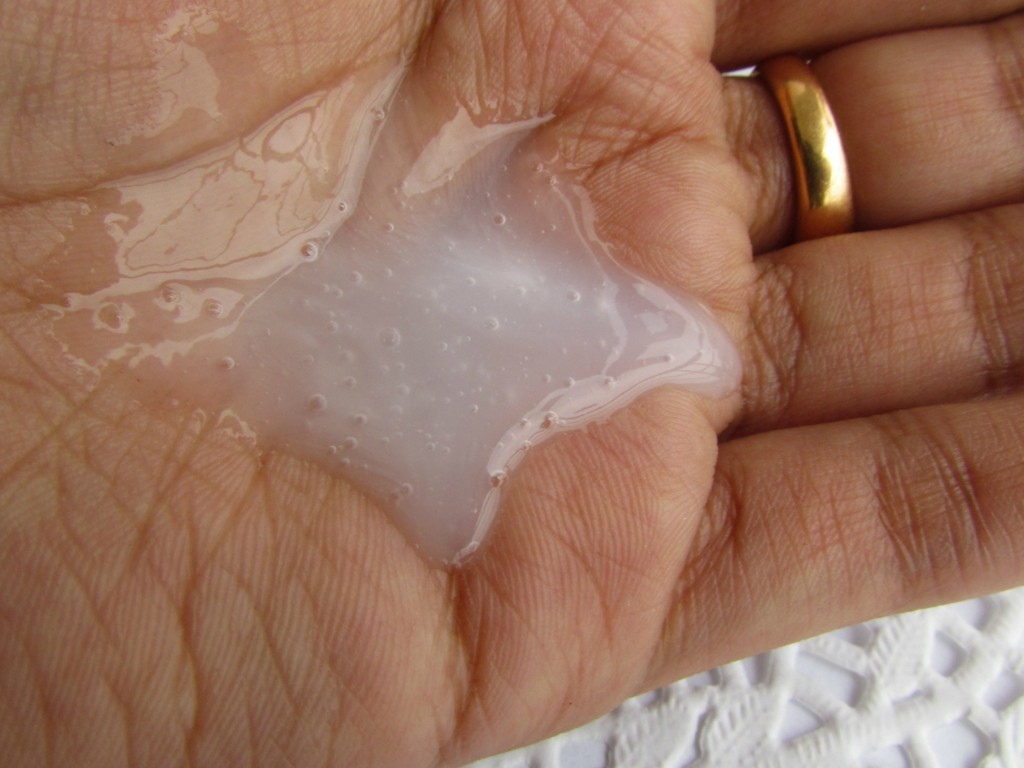 Pros
-Deep cleanses skin
-Suitable for sensitive & acne prone skin
-Fragrance free
-Affordable
-Doesn't leave skin dry
-100 % soap free cleanser
-The flip top cap makes it easy to dispense the product.
-fights acne
I can't find any cons other than the the ingredient – Paraben
Overall – An effective cleanser that works just like Cetaphil  lotion – suitable for  sensitive skin- Its fragrance free and keeps acne at bay too- Do try this if your skin is prone to frequent breakouts- This is very effective. Highly recommend.