Girls, Today's review is about a body cream that I received from Ethicare group 3 months back. Its a specially developed moisturizing cream base with excellent spread ability with the goodness of natural moisturizer aloevera.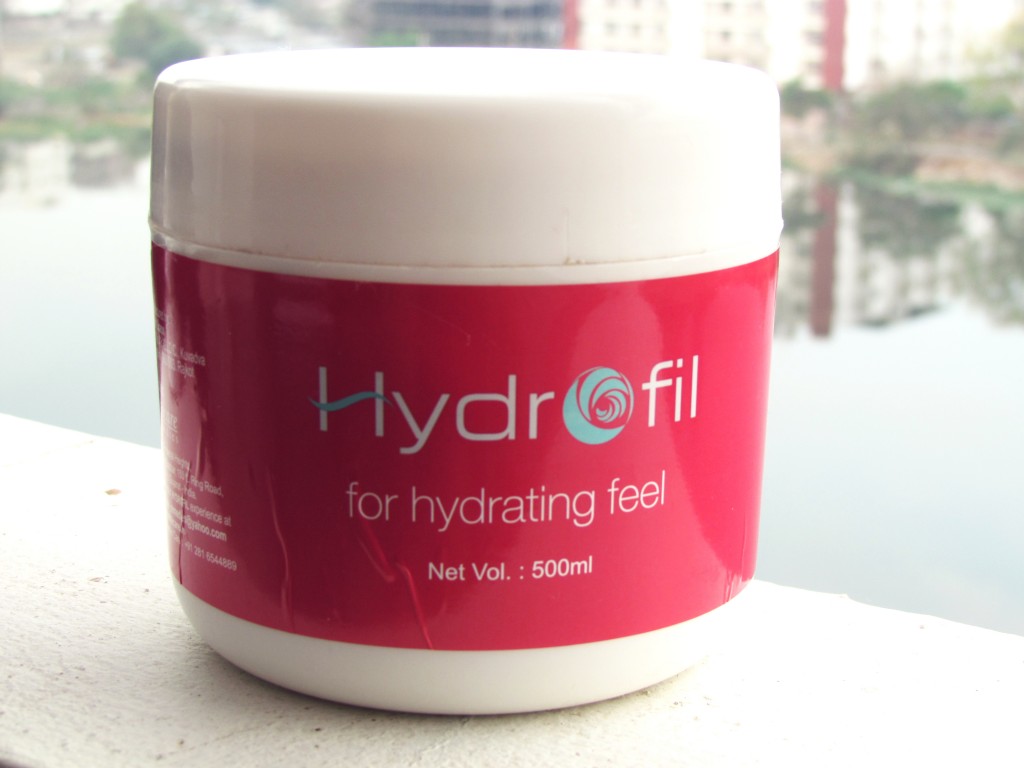 Hydrofil cream is available in pack of 50 gm, 150 gm & most economical pack of 500 gm.
50 gm    | Rs. 108
150 gm  | Rs. 190
500 gm | Rs. 410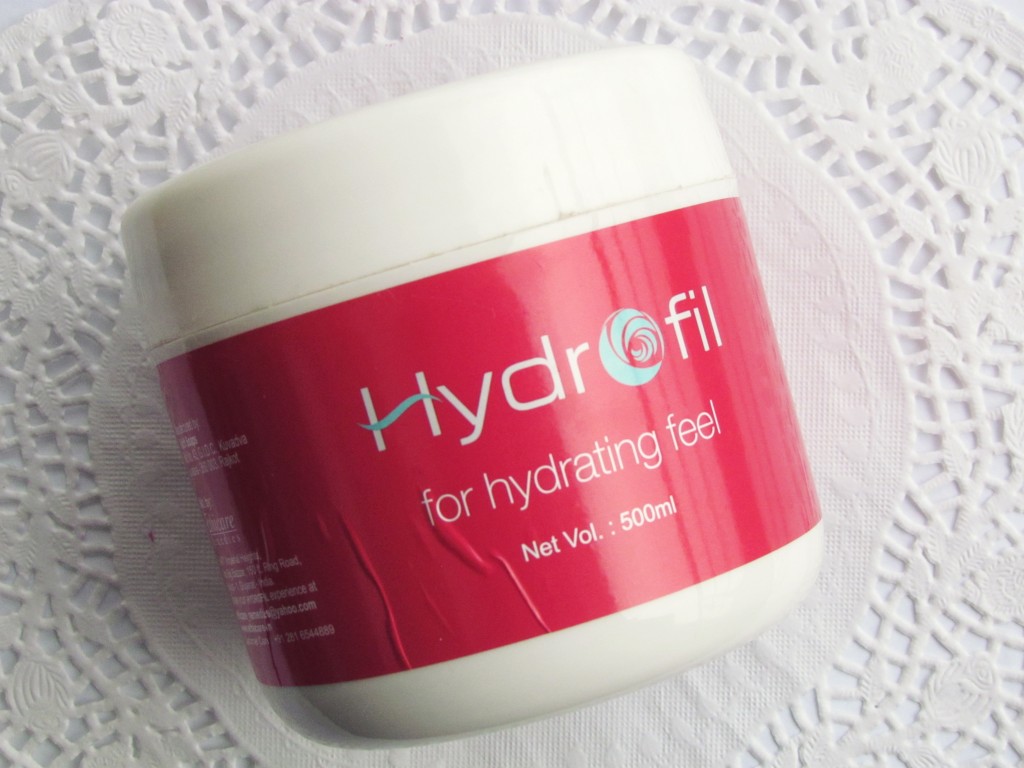 Read more about the product in this picture below.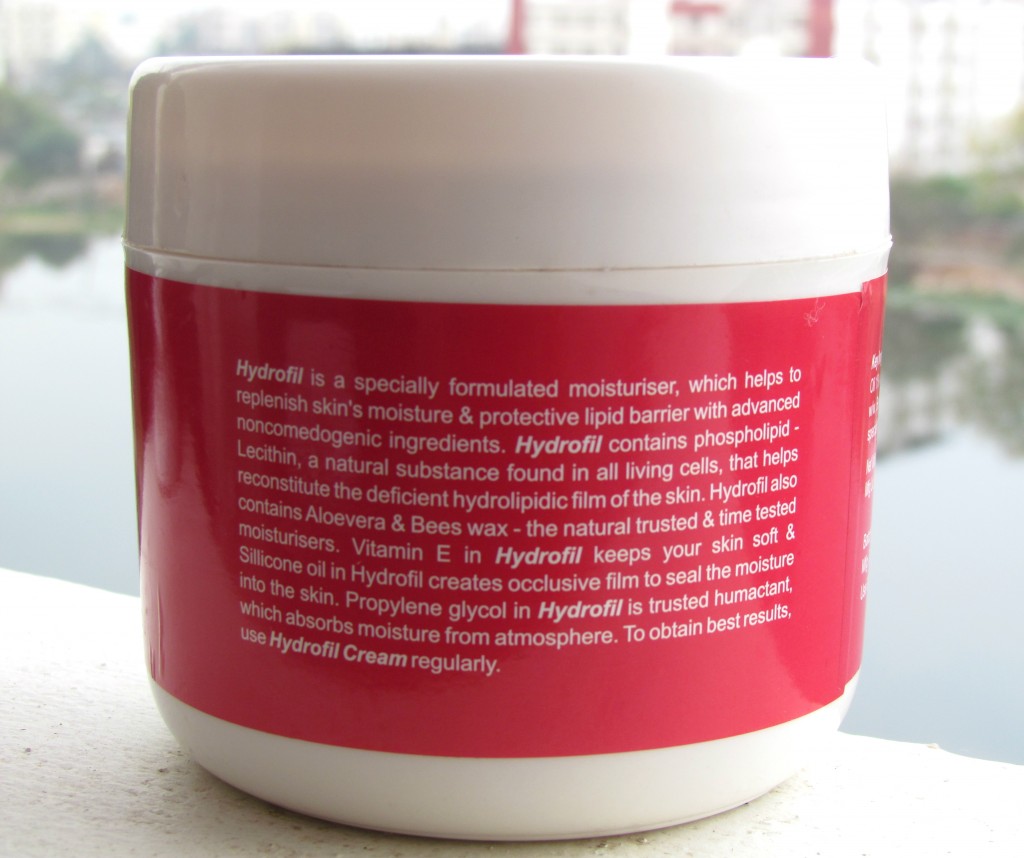 Ingredients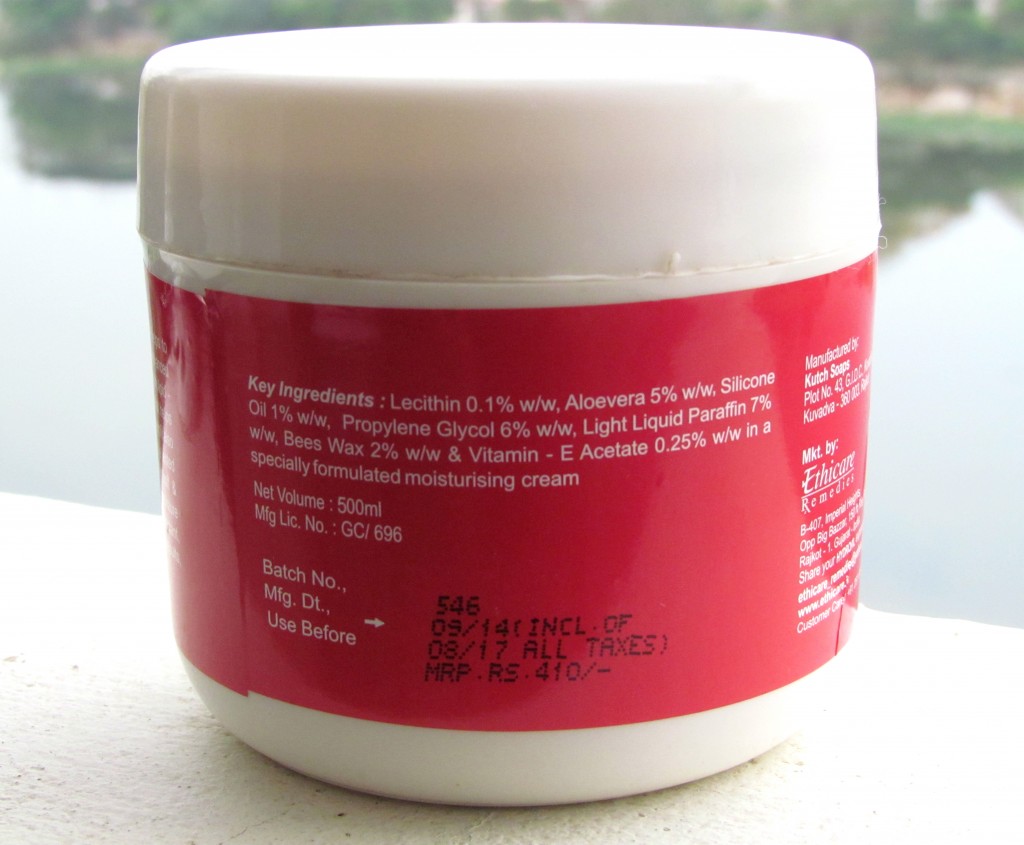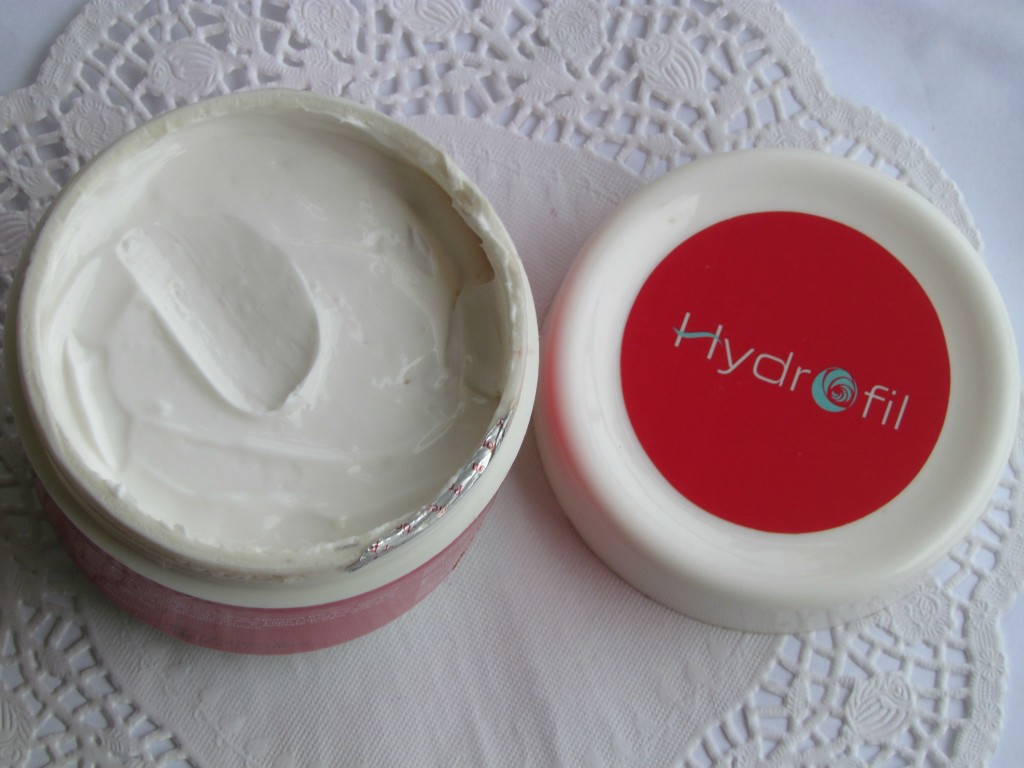 About the packaging. Comes in a plastic tub like this one above. Cream is white in color with a thick consistency. I found the fragrance to be very strong for my liking. But- as I spread it on my body – the smell faints. I like the fact that it is not greasy like other body butters/creams. It spreads easily. I have only applied it on the dry areas of my body such as leg. And I find it combat with dryness for upto 6 hours. Definitely not my favorite and the tub packaging can be messier and you always need a spatula to scoop the product out.
Overall, when it comes to body butters/souffles- What I look about the most is the fragrance. I am not happy with the fragrance. However If you are on a budget and want to pick a decent moisturizer that keeps skin soft and supple for about 6 hours after application- You might like this.. Best part about this is it comes in different sizes (good quantity for the price) with cheaper price tag and is easily available.
Buy it from here