All of the afternoons after school, were spent on Disney channel watching Hannah Montana, little did I know that the non-makeup lover in me that time, would be going gaga over the lipstick collection from my favourite childhood star, so presenting my dear makeupholics, MAC viva glam MILEY CYRUS. If you have been following the blog for a while, you know my love for PINK lipsticks, and how could I not fall in love this neon hot pink, so here it is for you girls, read on to know more.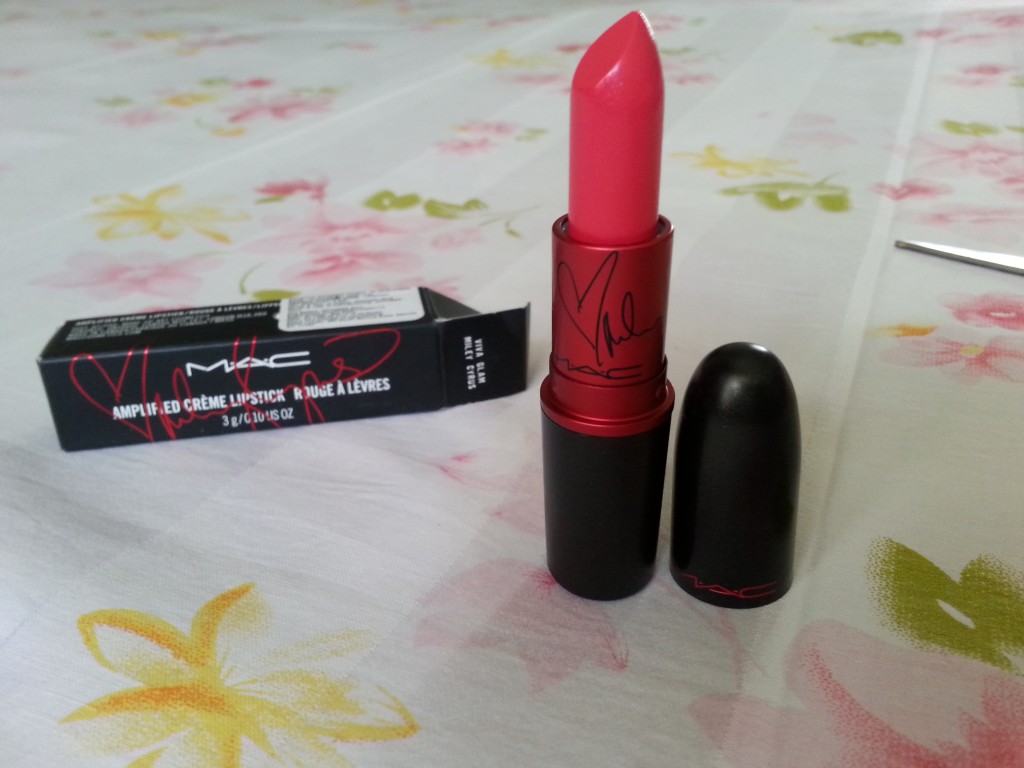 Product description:
Wham! Bam!VIVA GLAM! Superstar Miley Cyrus is ready to make noise as this iconic campaign's 2015 spokesperson. The global pop phenomenon kicks off her VIVA GLAM with two surefire hits: a super-sexy hot pink Lipstick and matching Lipglass with sparkling pearl shimmer. Every cent of the selling price goes toward helping women, men and children living with,and affected by HIV/AIDS.Miley Cyrus's shade of VIVA GLAM Lipstick.Her super-sexy hot pink hue in M∙A∙C's iconic Lipstick formula. Every cent of the selling price goes toward helping women, men and children living with and affected by HIV/AIDS. Limited-edition packaging features Miley's signature.
Packaging & Price:
The viva glam lipsticks as we are familiar, have a different packaging from the regular MAC lipsticks, they feature a black tube, but the neck and fonts of the lipstick are RED, depicting the contribution towards HIV/aids, the neck of the lipstick bears Miley's signature,the size of the bullet is regular as the common line.
Price – 1450 INR.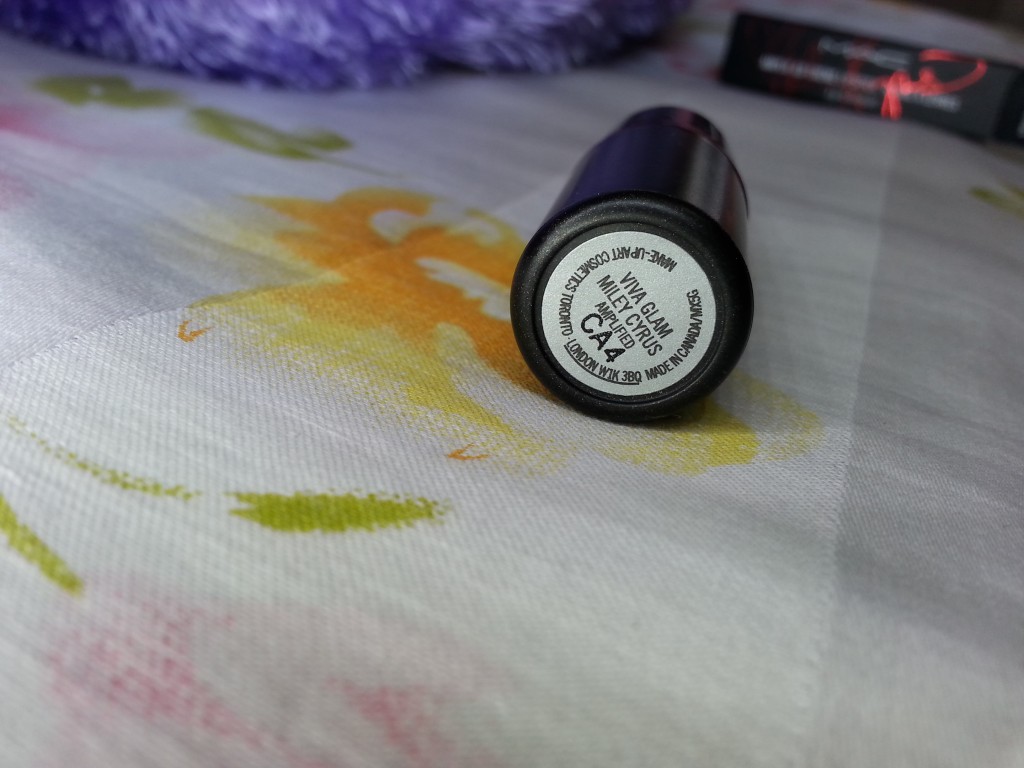 More pictures of the product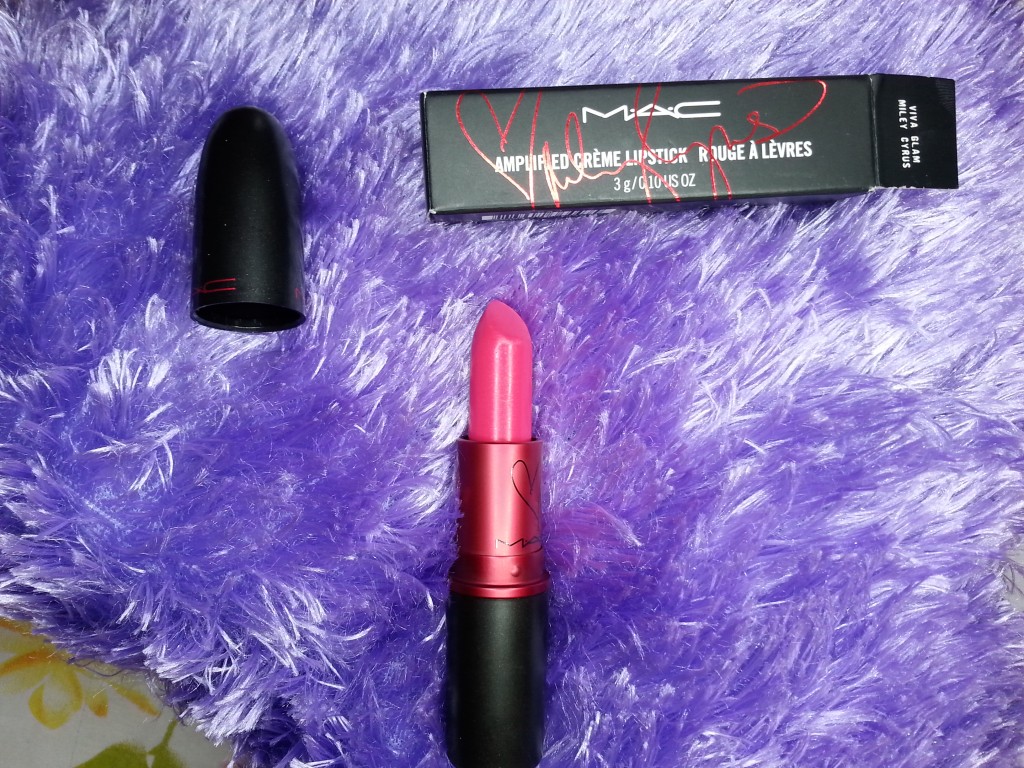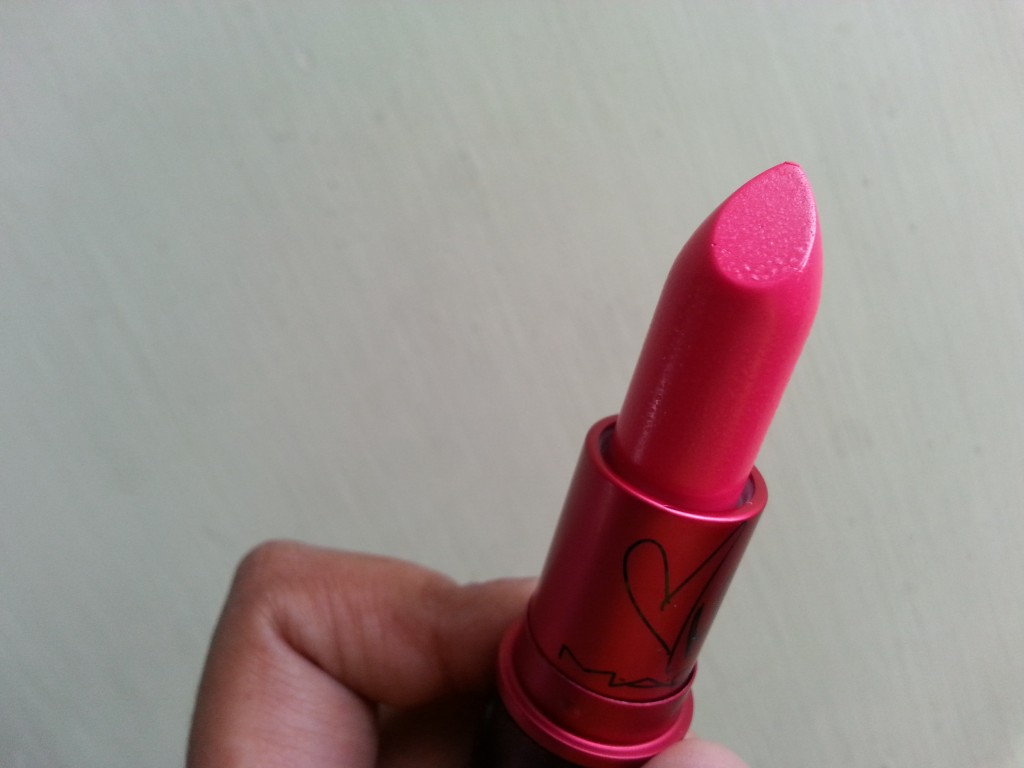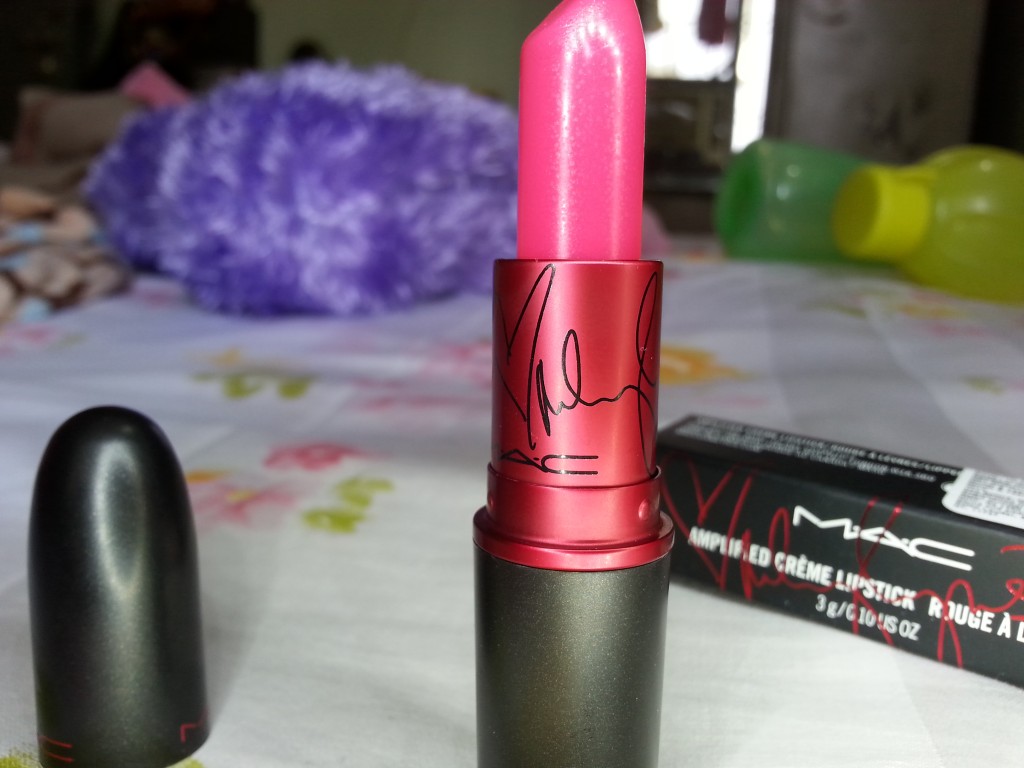 Swatches, LOTDs & my experience using MAC Viva Glam Miley Cyrus lipstick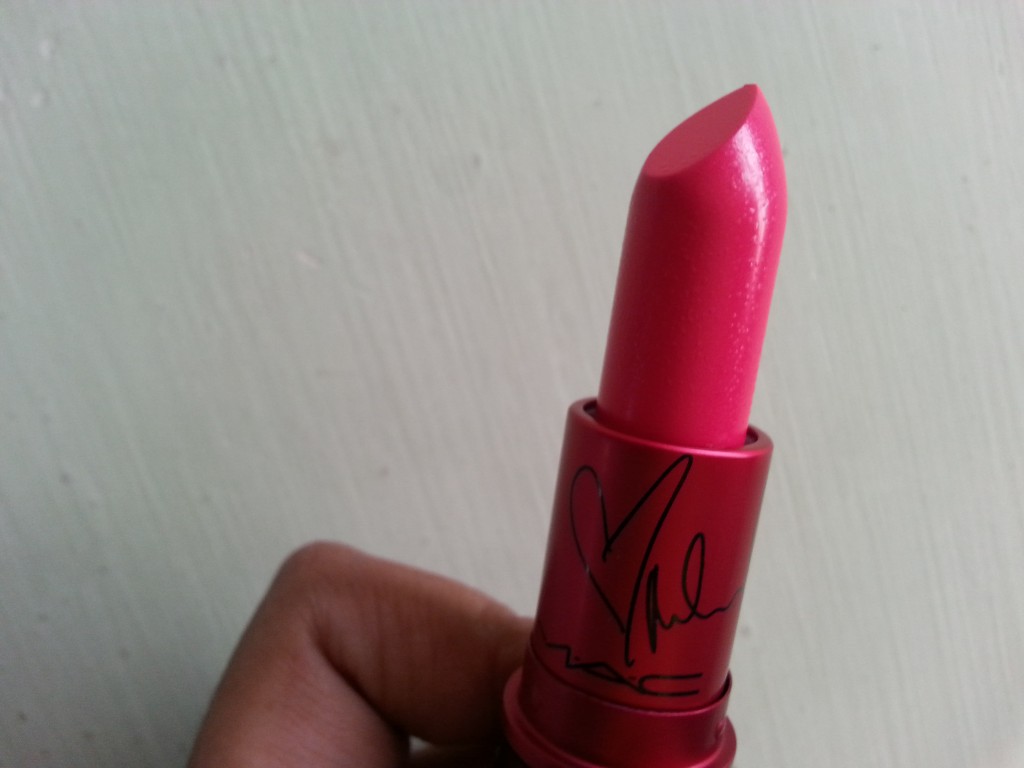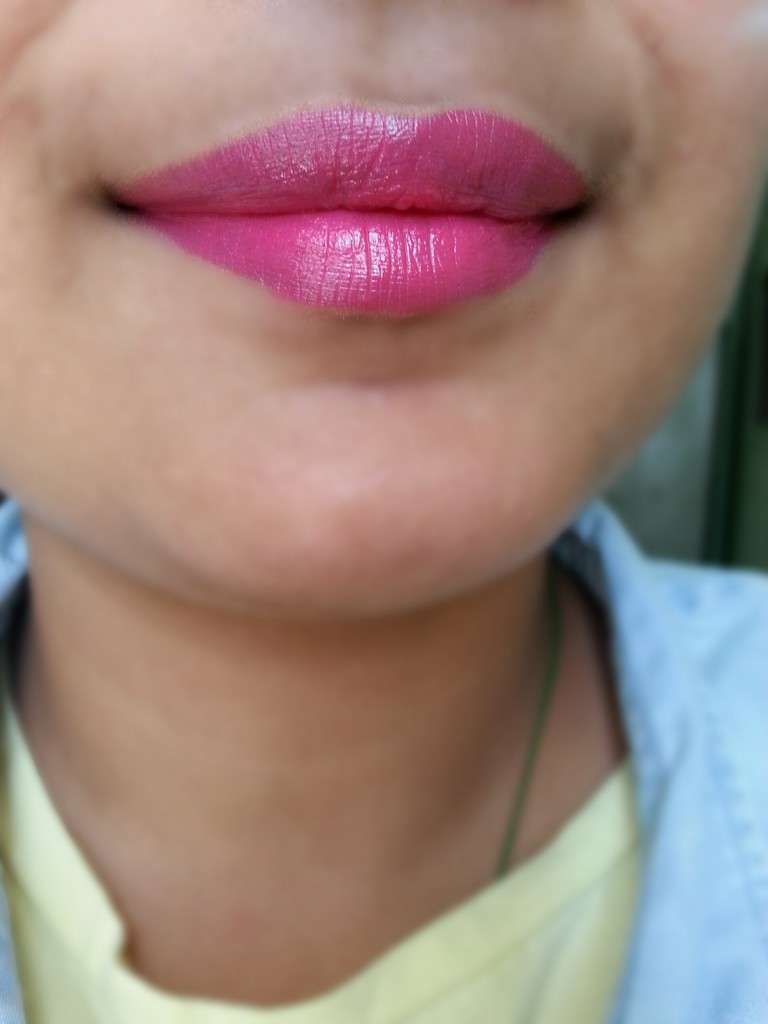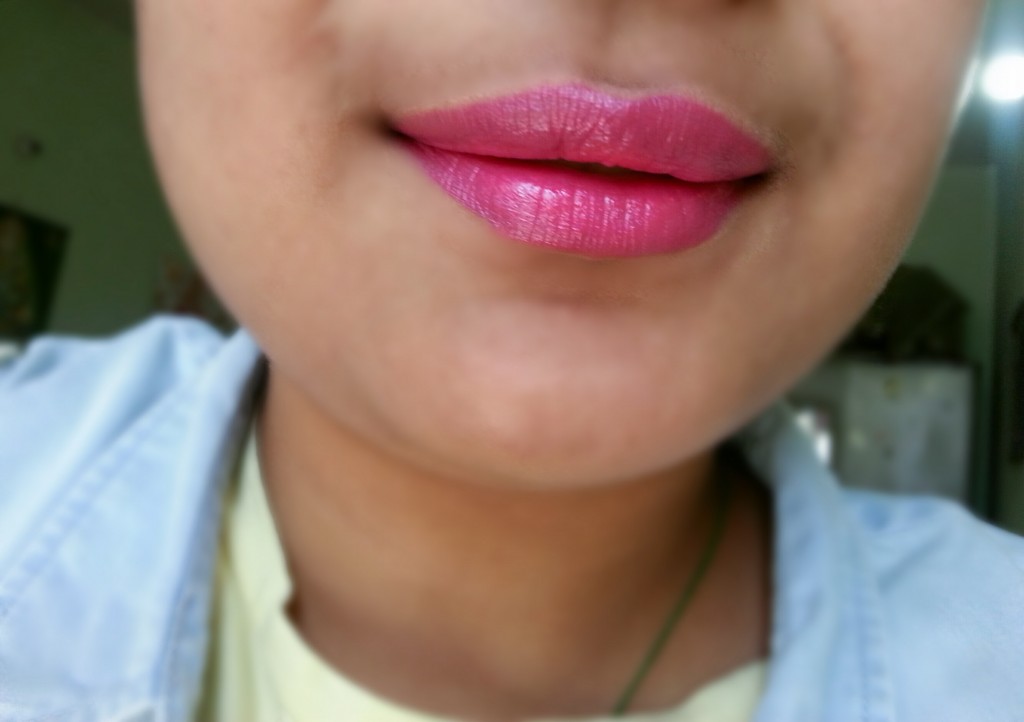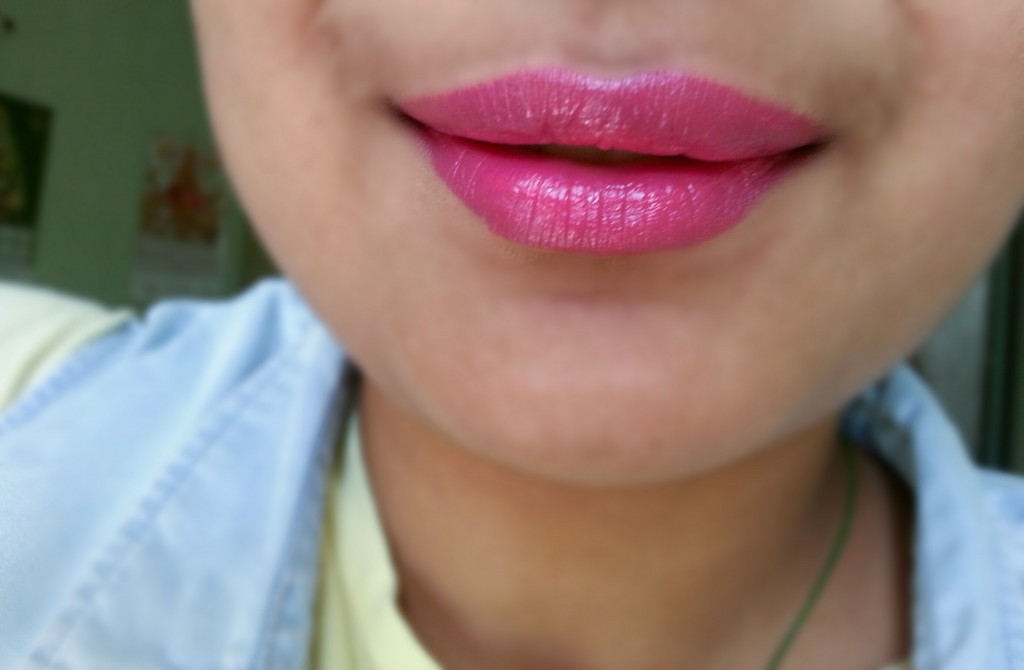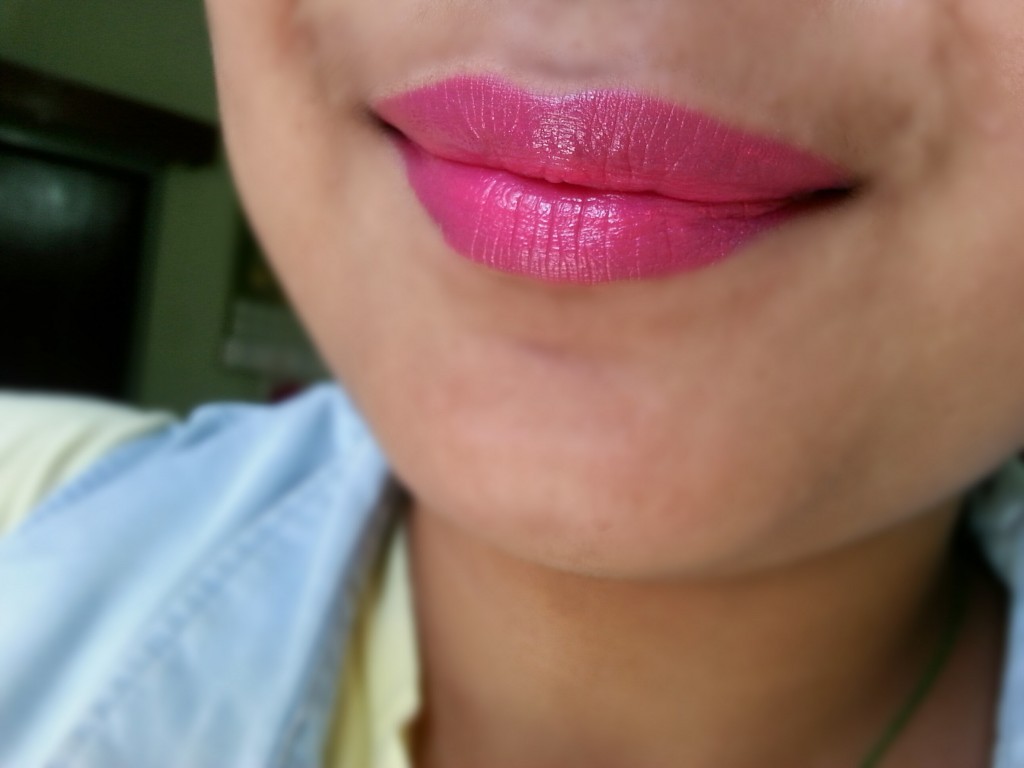 Shade: surely this shade is not for the faint-hearted, it's a hot pink with a balance if warm yellow and blue undertones, if you do go on with a couple of swipes on the lips, it tends a little on the neon side, but if you go on with a single swipe like me, it won't show up as neon as it does in the tube, J
Pigmentation: the pigmentation is pretty much opaque in a single swipe, but you sure can go on with, more layers to build on the intensity, the swatches on my lips here are a single swipe, as that's what I do with my lipsticks.
Texture& staying power: this lipstick features an AMPLIFIED finish, which I guess is the most popular one from MAC, Its creamy, and glides on easily without any tugging or pulling, it doesn't settle into or accentuate any fine lines or chapped lips, which I loveee . also the stating power is really impressive, staying for about 5 hours, it does transfer a little initially, being so creamy but settles after about 30 mints of application, it never makes my lips feel dry or dehydrated.
Pros
-A beautiful hot pink shade, something that I crave for , perfect for springy and summery days.
-Staying power is about 5 hours or more.
-Distinct packaging, somewhat easy to locate.
-It is a contribution towards the MAC aids fund.
-Doesn't bleed out of the lip lines.
–Has a yummy vanilla scent.
Cons
-The bomb pricing of MAC
-Went out of stock pretty fast
-Transfers  a bit initially
RATING: 5/5
Overall, its one color that every pink-stalker should run after, good staying power, and creamy texture add beauty to it, and overall, what ever we pay is for a good cause, so run to you nearest MAC store asap
 By Contributor: Aditi