Adding highlights to your cheekbones, Cupid's bow, corners of the eyes and bridge of the nose is an instant makeover that brings out your bone structure and gives your skin a gorgeous glow. A great highlighter can perk up your complexion, accentuate the features you love, and even camouflage aging skin. Today, I am reviewing my most favorite liquid highlighter.
Shara Shara Aurora Liquid Highlighter : Shade # 1, Pink. I got it in my Pinkaholic Memebox.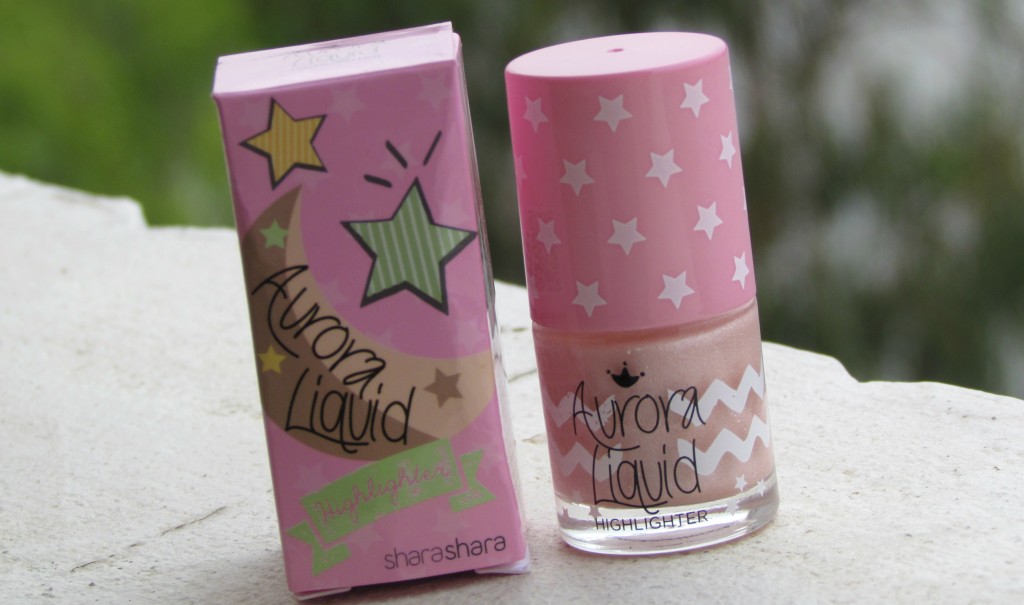 Product Description
Shara Shara's infamous ethereal pink liquid highlighter creates a radiantly dewy complexion and adds a soft natural afterglow. Dab this shimmering pink illuminator on the highest points of the face for an angelic sheen!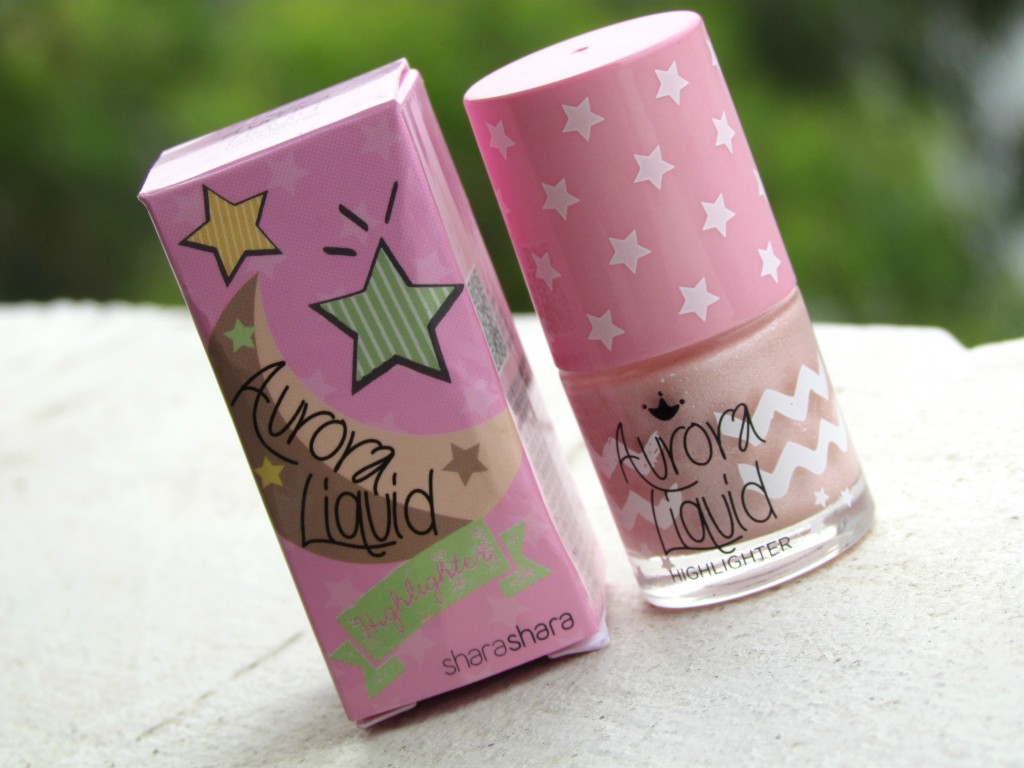 Packaging & Price
SHARA SHARA Aurora Liquid Highlighter – Shade 01-Pink; Qty: 9g ; Price:  8 $
Comes in a glass bottle packaging wit ha plastic wand applicator as shown below. Quite sturdy. I have dropped it a couple of times. But, the product was safe. The glass bottle looks very cute with stars.
More Pictures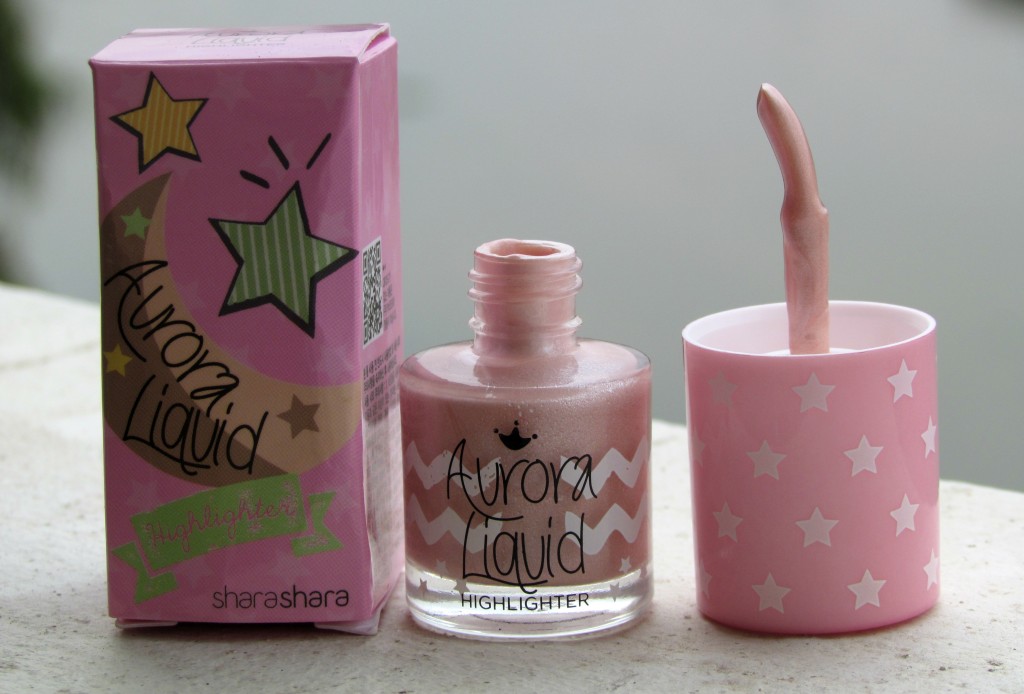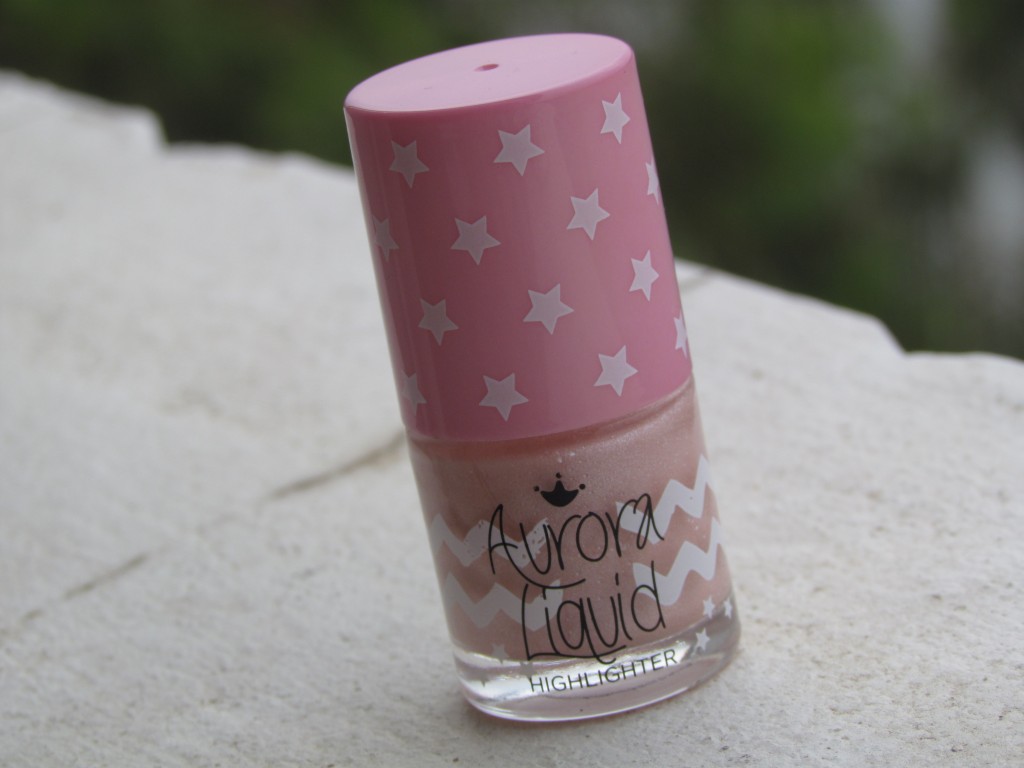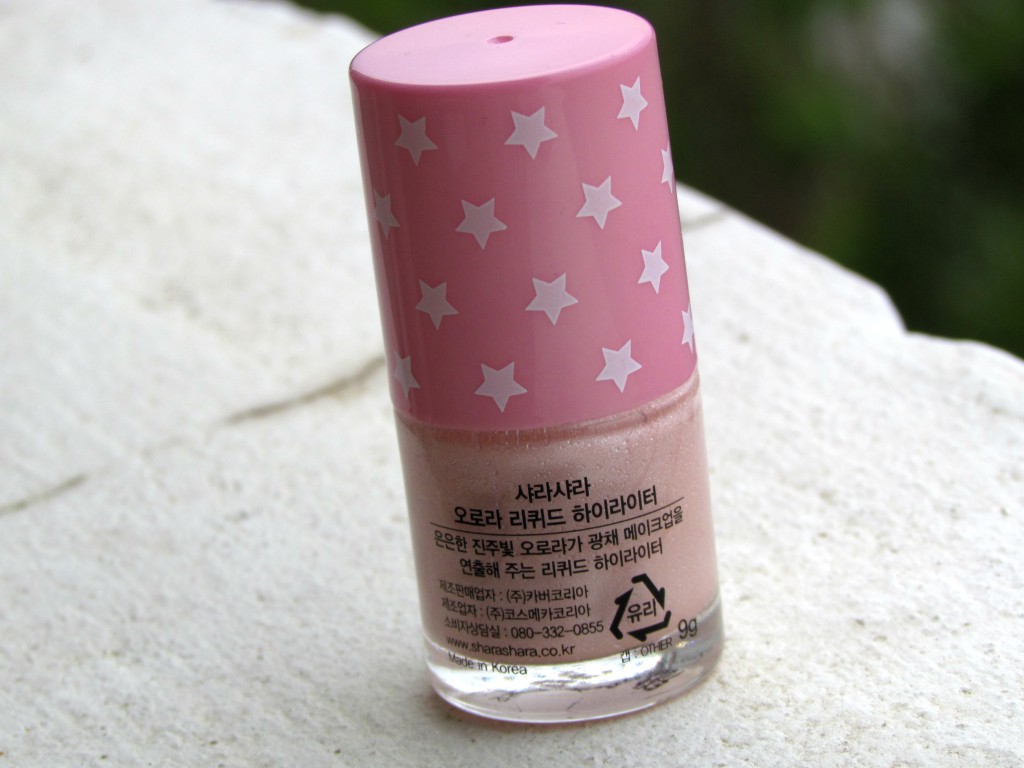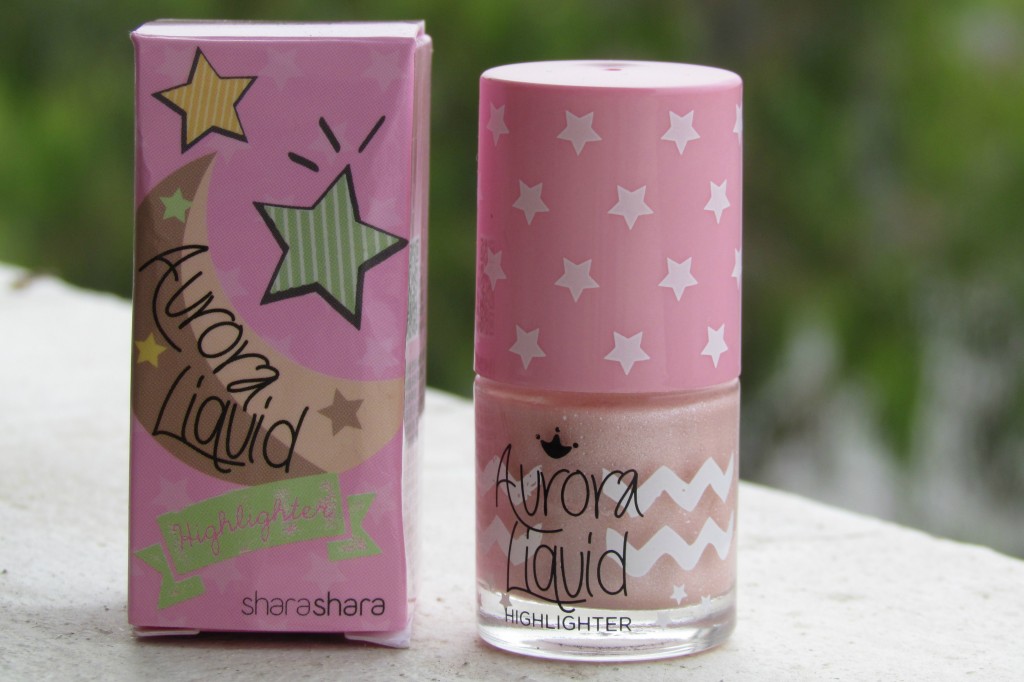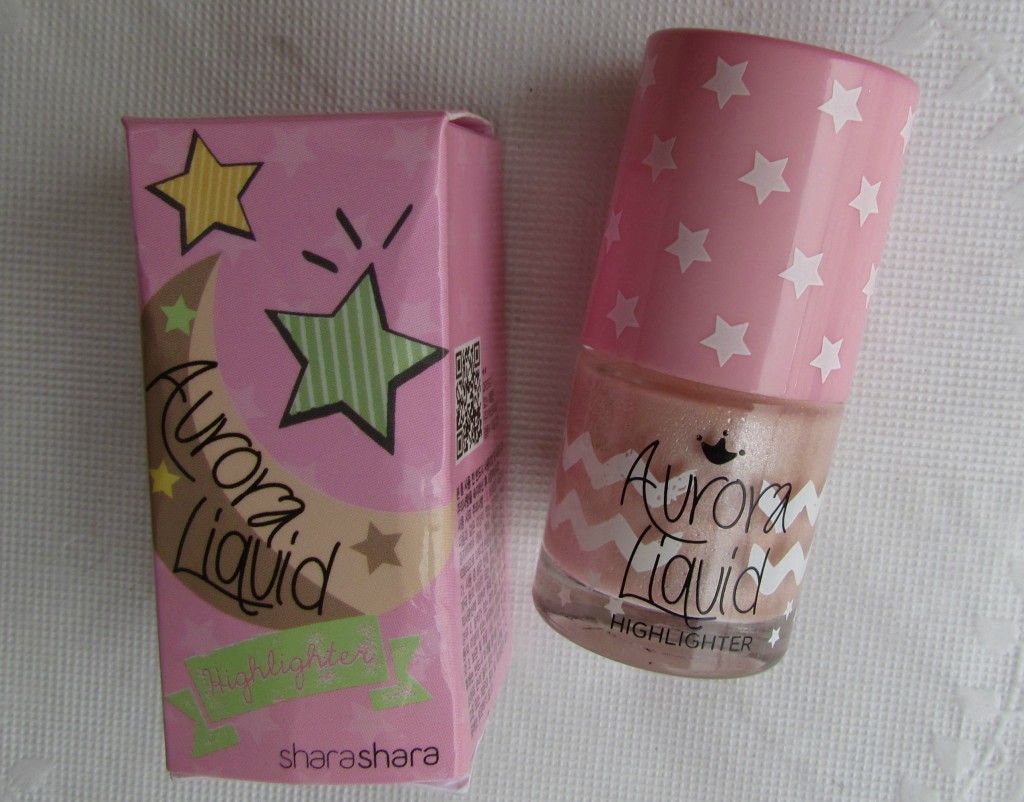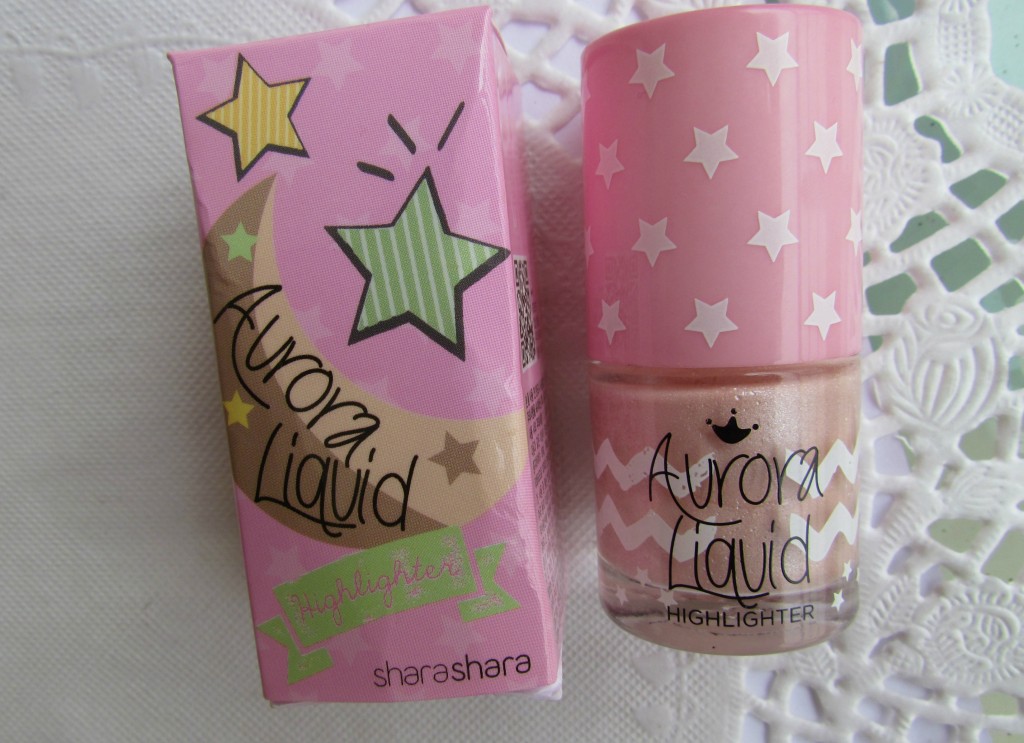 My Experience using Shara Shara Aurora Liquid Highlighter 
About the packaging- The plastic wand is of no use and it takes out a lot of product which is indeed a wastage of product. I usually take some on my flat brush and pat it on the areas and blend using my finger tips. works best when blended nicely. You can also use a brush to blend the product. However, I prefer to use my fingers.
This liquid highlighter which is subtly pink hued, creates a natural radiant dewy glow to illuminate your best features and brighten up your complexion. I am using it a lot these days. It blends easily but it's full of shimmer. It smells nice too. This vanishes upon application. and there is no streaky shimmers or glitters. exactly after about 10 minutes of application.
It looks so perfect. photographs beautifully. after concealing. I apply a little bit of it on my eye area , cheek area, brow bone etc. I love this product as much as I love my benefit highlighters. Here in the below swatch- I have taken a lot of product. just to show you the sheen. In real- you don't need this much product You need only quarter of a pea size.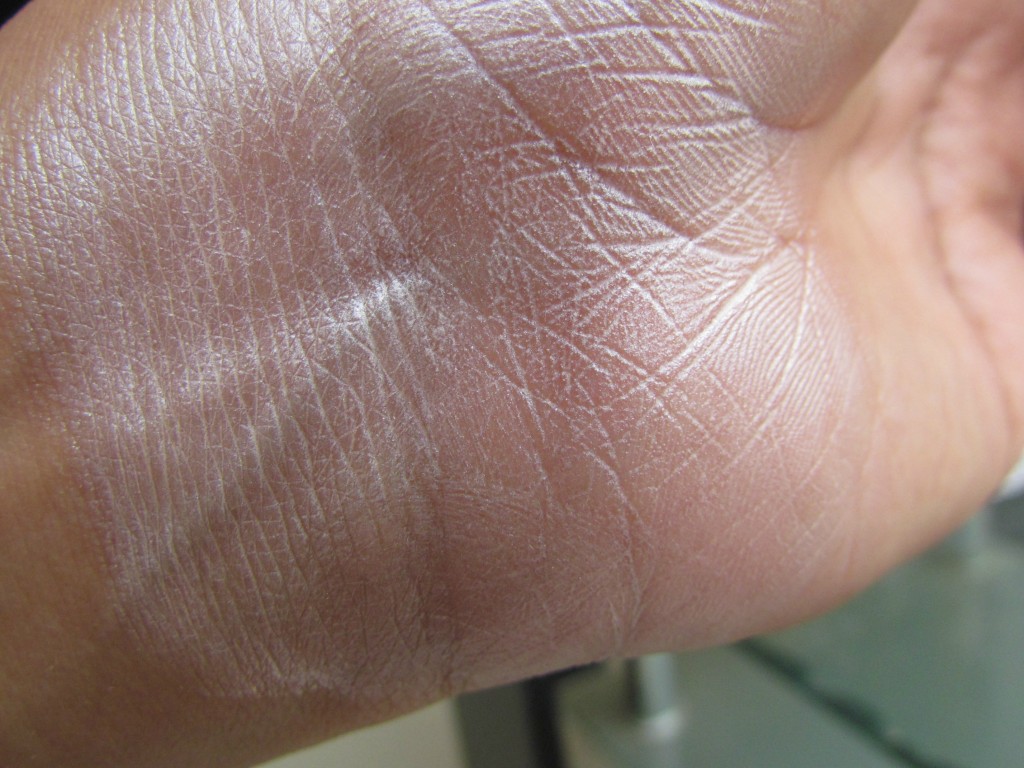 Upon blending.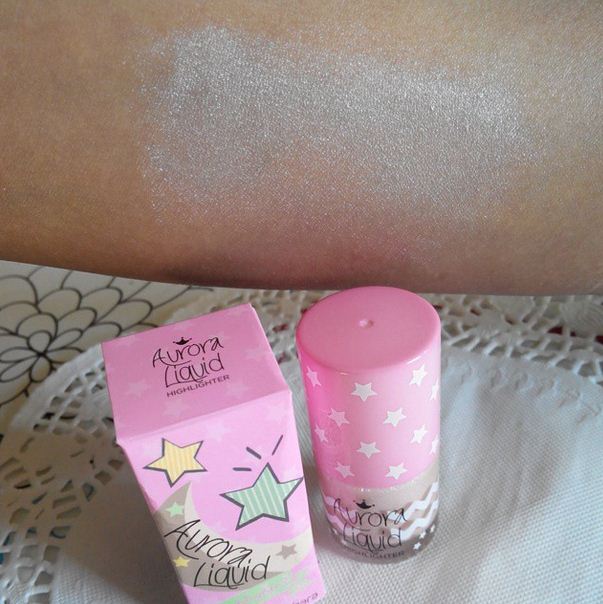 Swatched very little.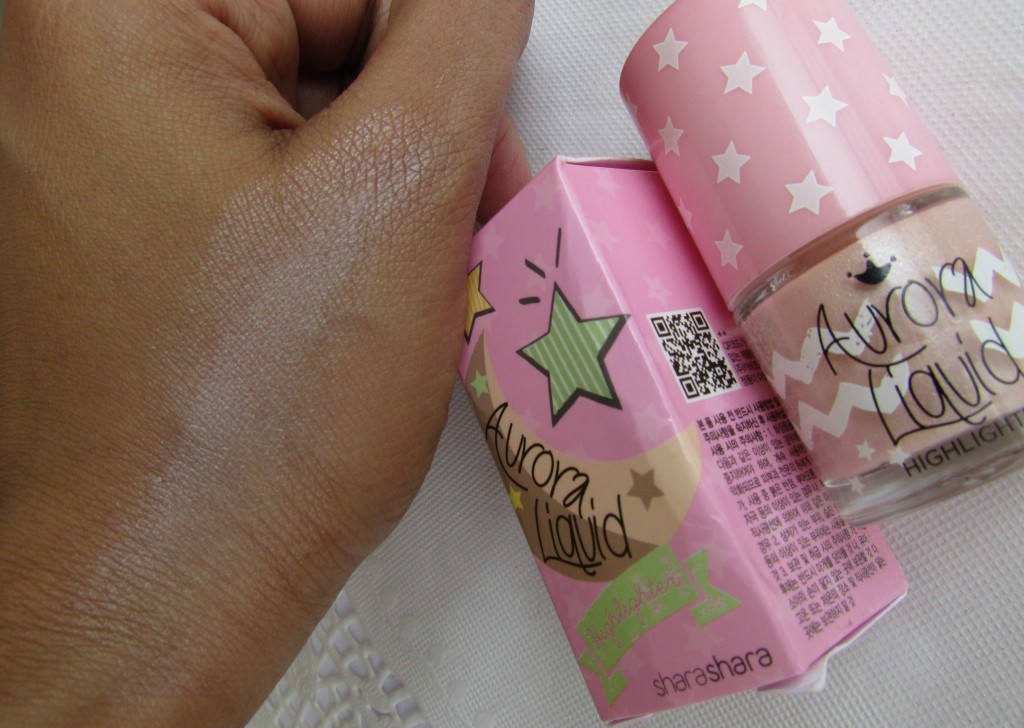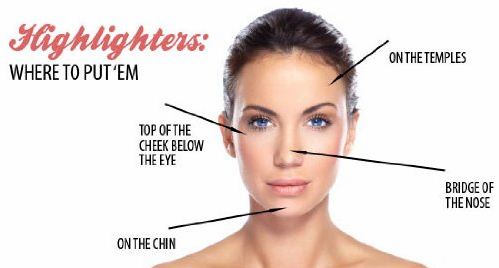 Pic Source : Here
Now, how it looks on me 🙂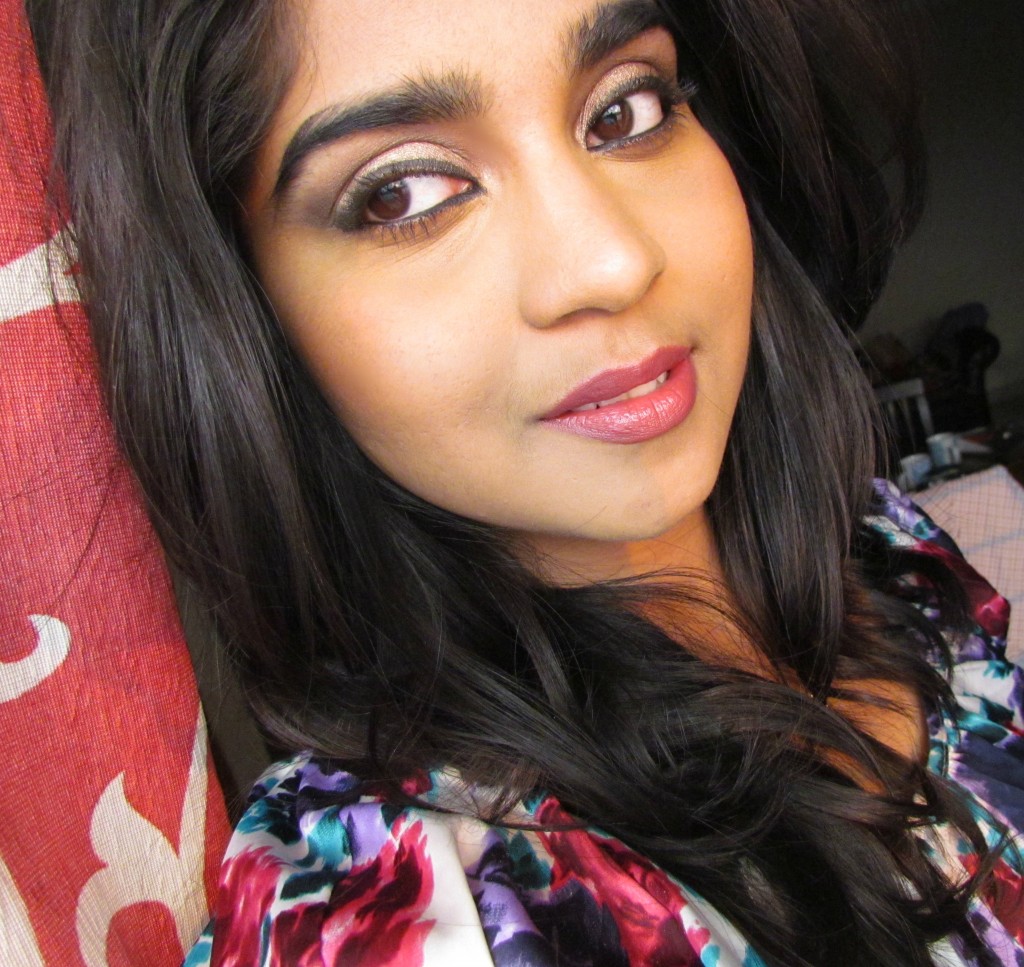 Overall, a great product that add glow to your face. You can use it as a highlighter or mix it with your moisturiser or foundation for a nice subtle glow. I found the wand applicator to be useless. Another con is its availability. But, If you can grab it – its awesome- a great value for money. one bottle lasts a long time as you need only very little for each application. No streaky or gritty shimmer particles. When blended properly, adds a subtle glow to your overall look. highly recommend this if you are looking for an affordable liquid highlighter. Works almost equivalent to Benefit Sun beam – Moon beam etc