All Gorgeous girls out there – Cuddles and kisses to all of you!!! 🙂
Today, I am sharing with you all my latest makeup haul from Jabong. Ever since I saw Makeup Revolution Products in Shalini's and Dolon's blog- I had made up my mind to get some from the brand. Thanks to them for their wonderful reviews regarding the products and also for tempting me enough to buy these finally. I tried placing an order in their website- MakeupRevolution.com; However- Their address field for both shipping and billing didn't allow me to type more than certain characters and was trimming. I tried contacting their customer care team through Facebook as well as through contact form. They didn't help either. So, I decided to spend a little more and ordered these from Jabong. Read on to know about my haul… Yay!!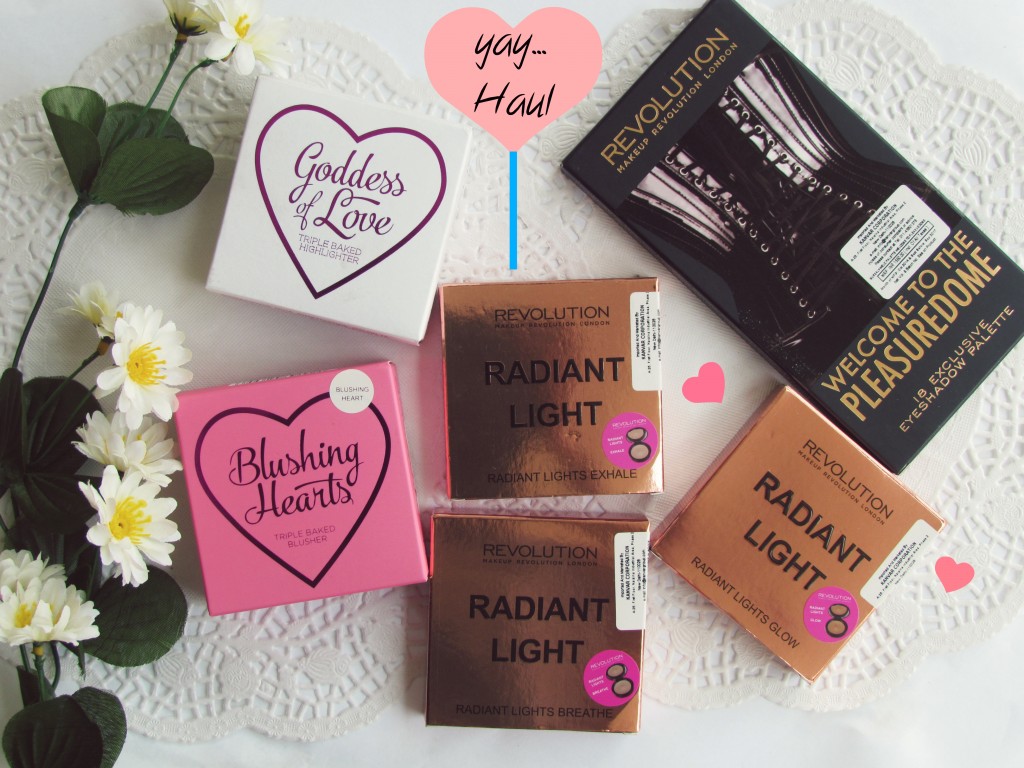 I received the products within a day of placing the orders. Super quick delivery by Jabong.  Herea re the items I purchased.
1. Blushing Hearts Triple Baked Blusher & Goddess of Love Triple Baked Highlighter
Price in Jabong: 945 INR each; buy it from here & here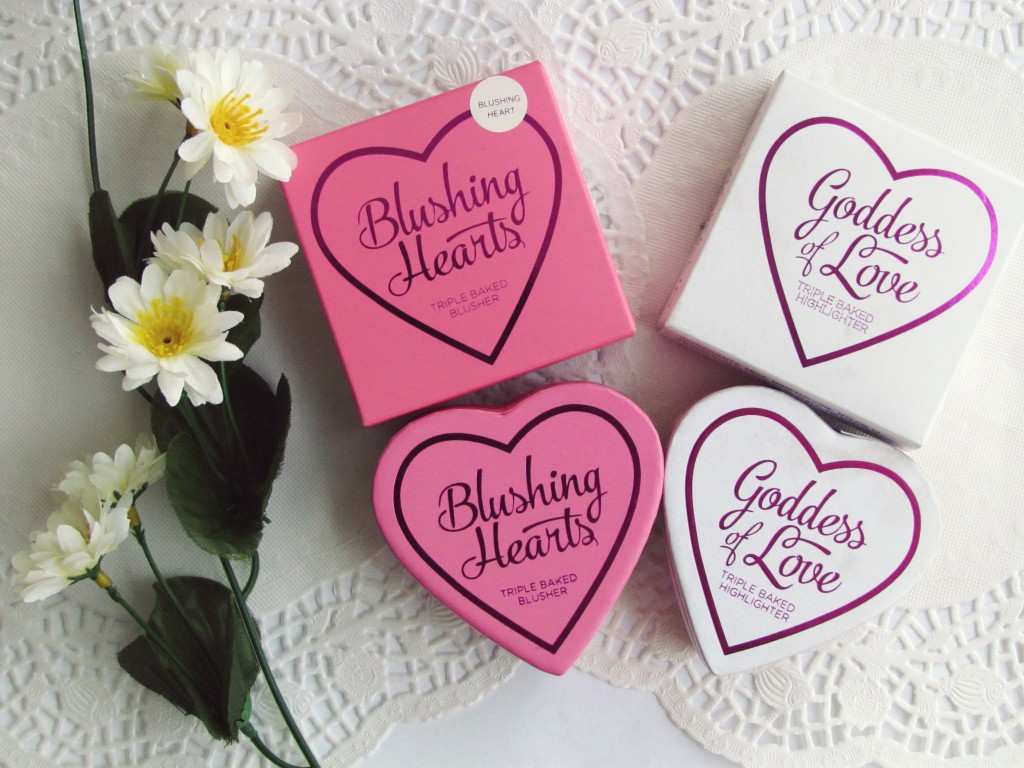 Look at these amazing beauties – The packaging- These are dupes of Too Faced heart blushers in terms of packaging. Loving it. I am eyeing one more shade from the range- Peachy Keen. I will soon buy it too.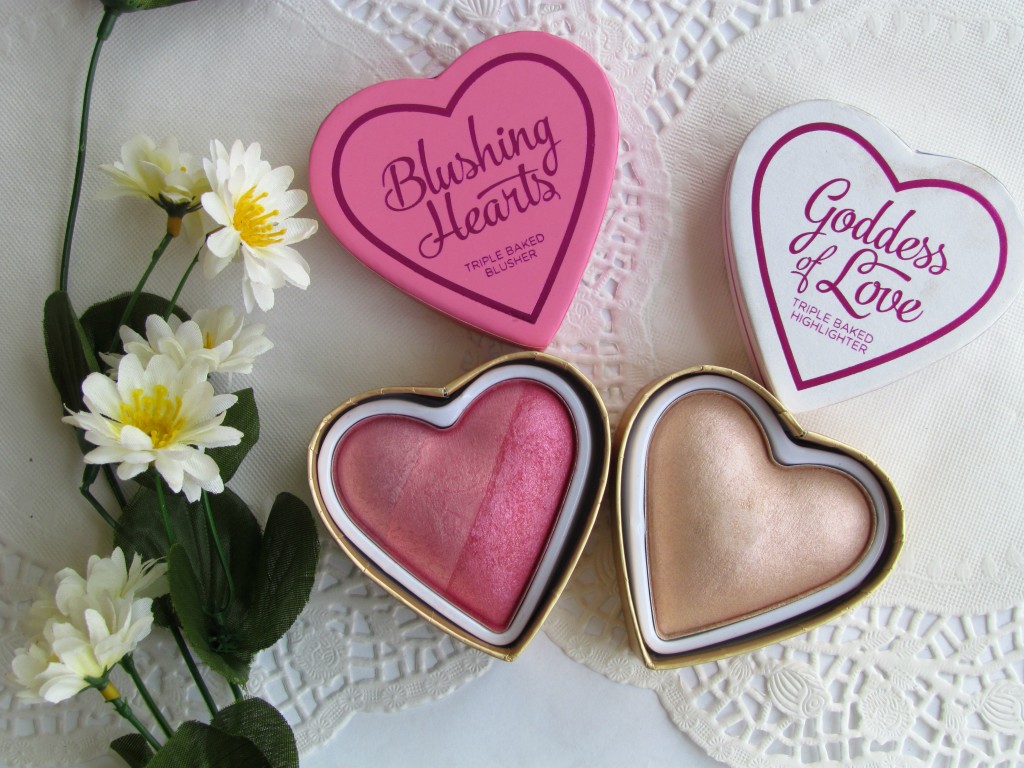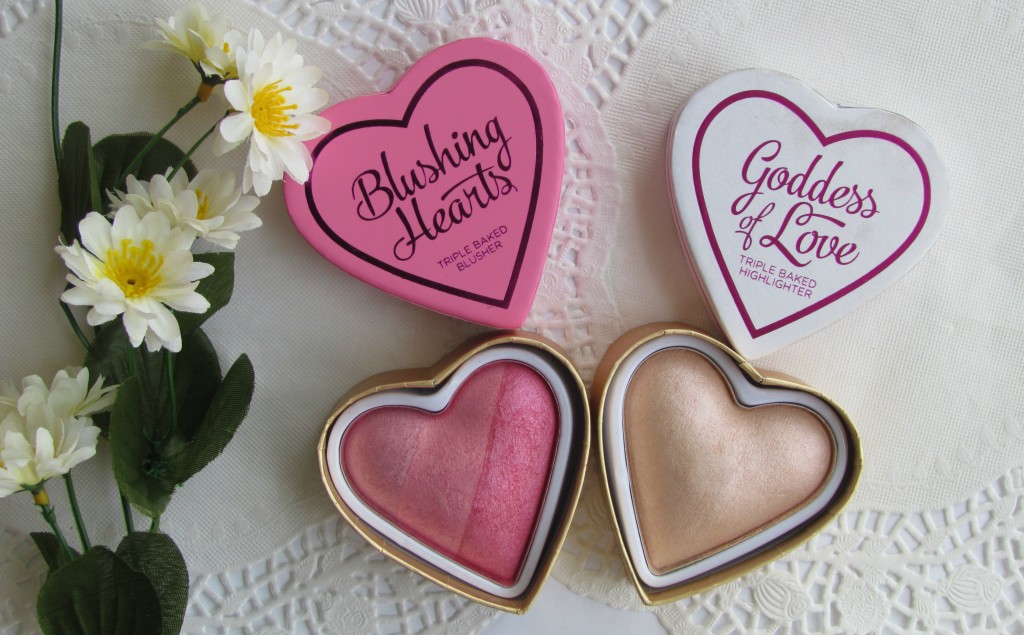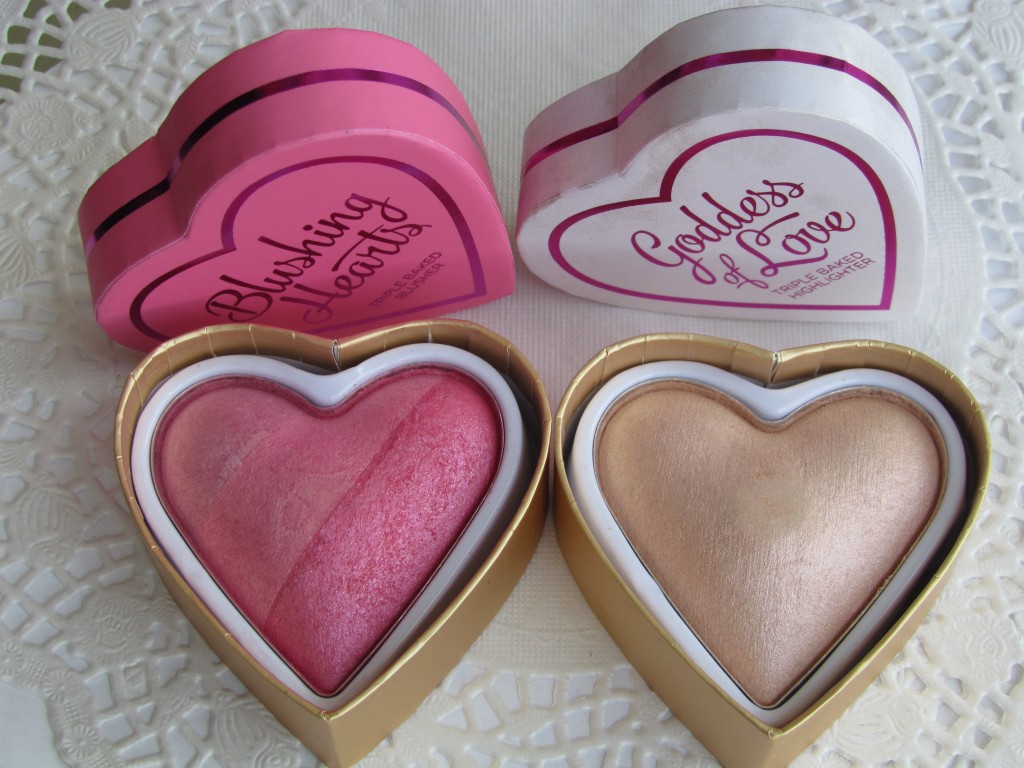 2. The famous Radiant Lights – Glow, Breathe & Exhale – These are dupe of Hour Glass Ambient Palette. I wanted the palette- But- As its unavailable in Jabong- I ordered these individual ones. I am loving these a lot!! A must have!!
Buy it from Jabong for 700 INR each ; Glow, Exhale & Breathe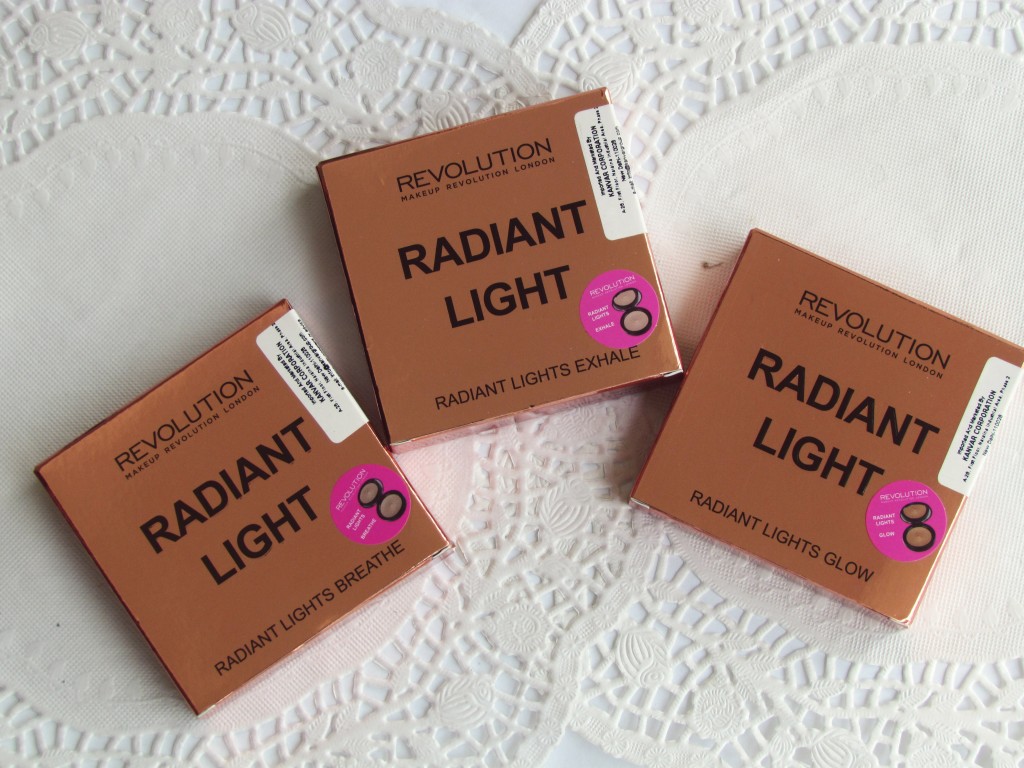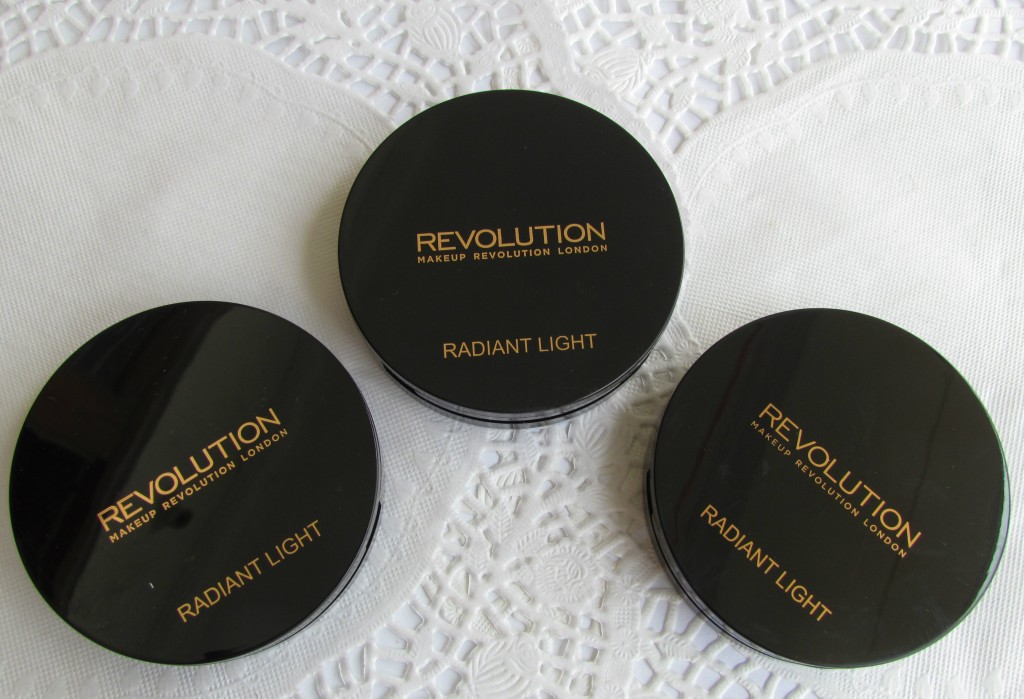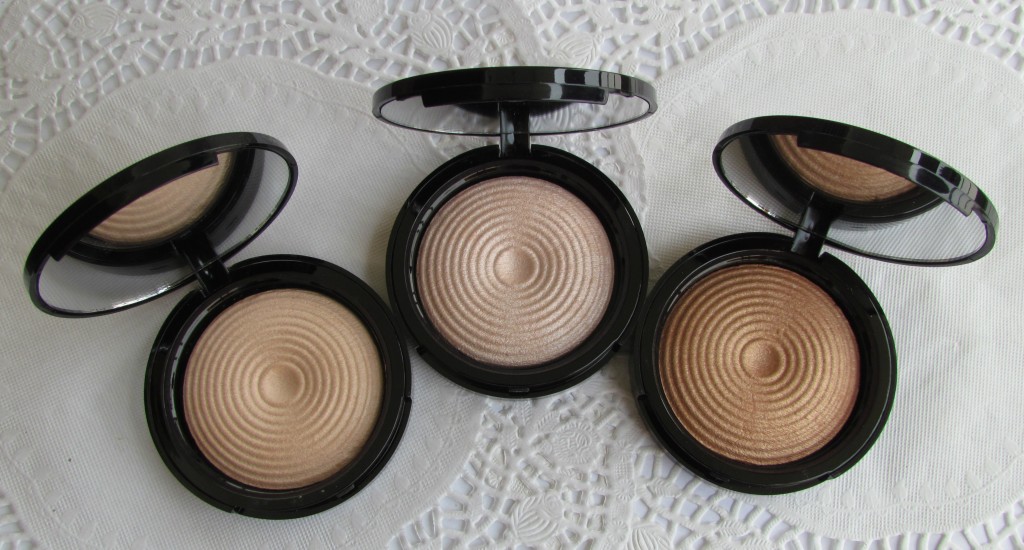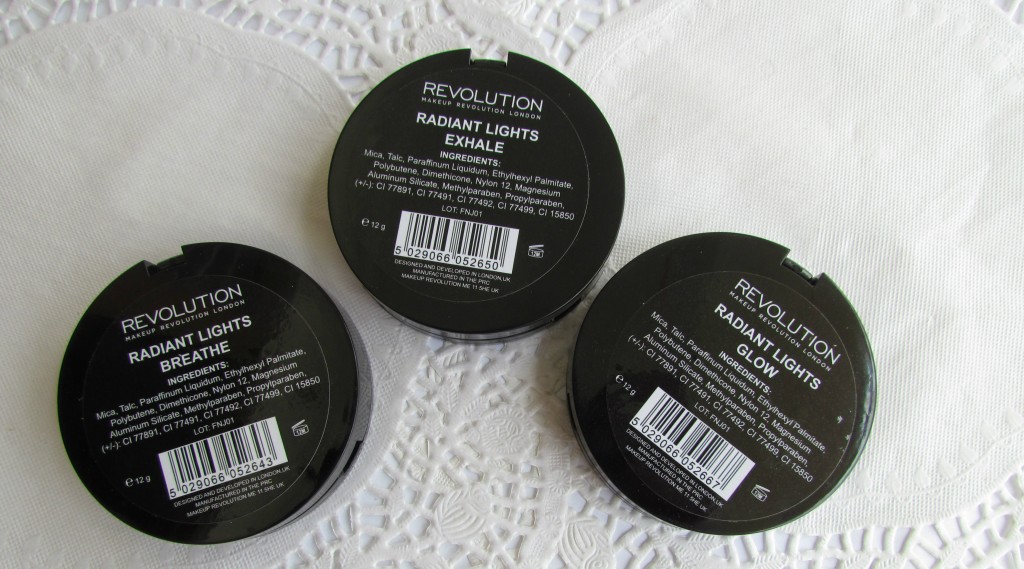 3. Salvation Welcome To The Pleasure Dome Eyeshadow Palette – Price: 1085 INR from Jabong here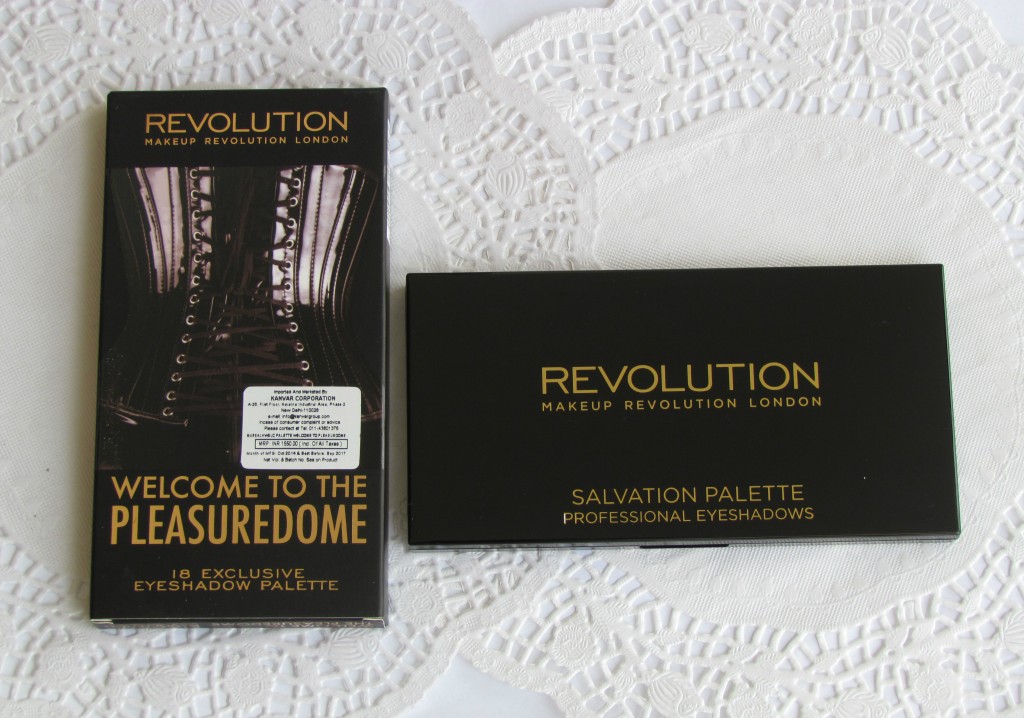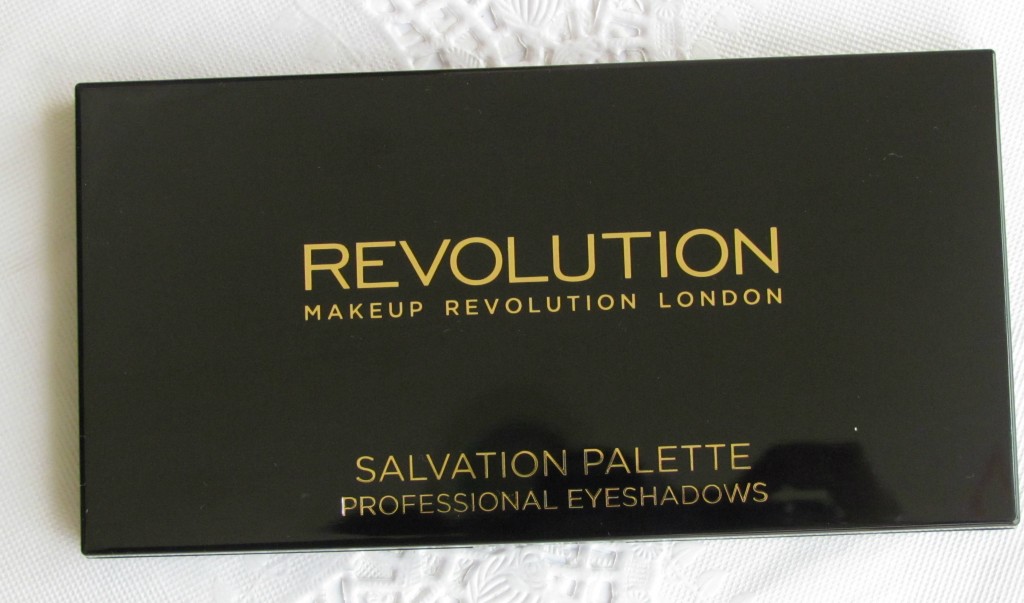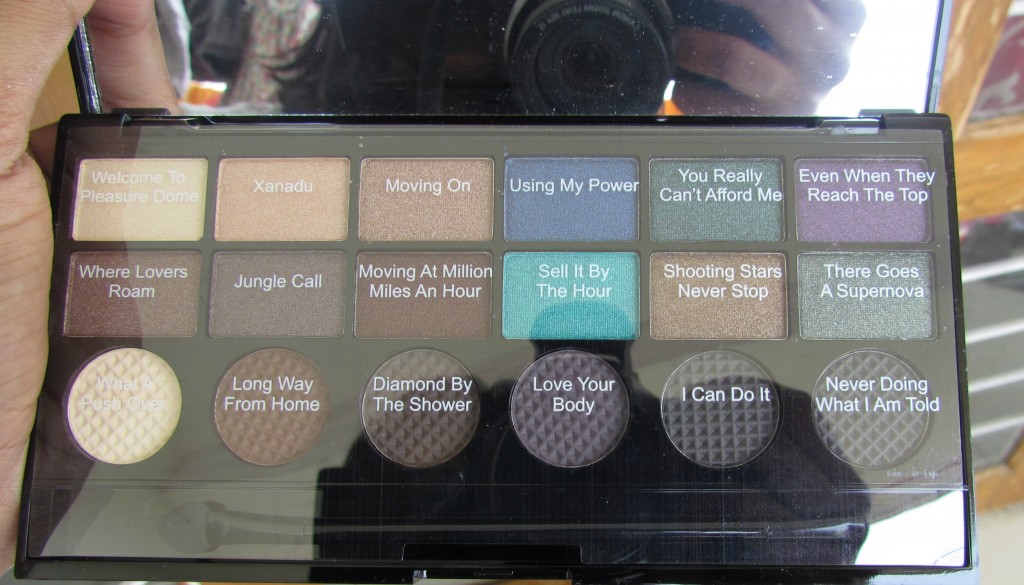 Hope you guys liked my mini Makeup Revolution haul. I would be buying more stuffs from them in Future. Keep an eye on discount vouchers in Jabong. The radiant lights and selected Eyeshadow palettes are now on offer- Use code "STYLE25" to get some discounts.
Let me know if you have tried any of these. I would like to hear from you. Right Now, I am testing these products- Which one do you like me to review first?