Today I am reviewing this super adorable Babyface Petit Blusher from It's Skin.  I totally adore the packaging ❤ ❤… I received this in one of the memeboxes. I am reviewing the shade 01: Lovely Pink.


Product Description
According to It's Skin, the Babyface Petit Blusher is designed to create a, "fluffy and colorful skin tone." I don't know about you, but fluffy is not something I aim for when I put on makeup. I'm sure the word 'fluffy' in the English description was lost in translation somehow. The description goes on to say that the blush is soft to the touch and will maintain a clear look despite oil and perspiration. So in other words, it's a long-wearing blush.
Packaging & Price
Comes in this cute lil packaging with Angel wings.. I really wish if the wings were part of the blush holder instead of the outer plastic box. It really is 'petite.' In addition, it comes with a ribbon in the centre that you can see through the translucent compact cover.. Like most Korean blushers, they come with a puff applicator. I am not a fan of such puff applicators. It's super cute but honestly you'd be better off applying this blush with a blush brush because the puff just absorbs most of the color. The Babyface Petit Blusher comes in four different shades. The shade that I got is in #01, Lovely Pink. It comes with 4g of product. It retails for 9.99 $.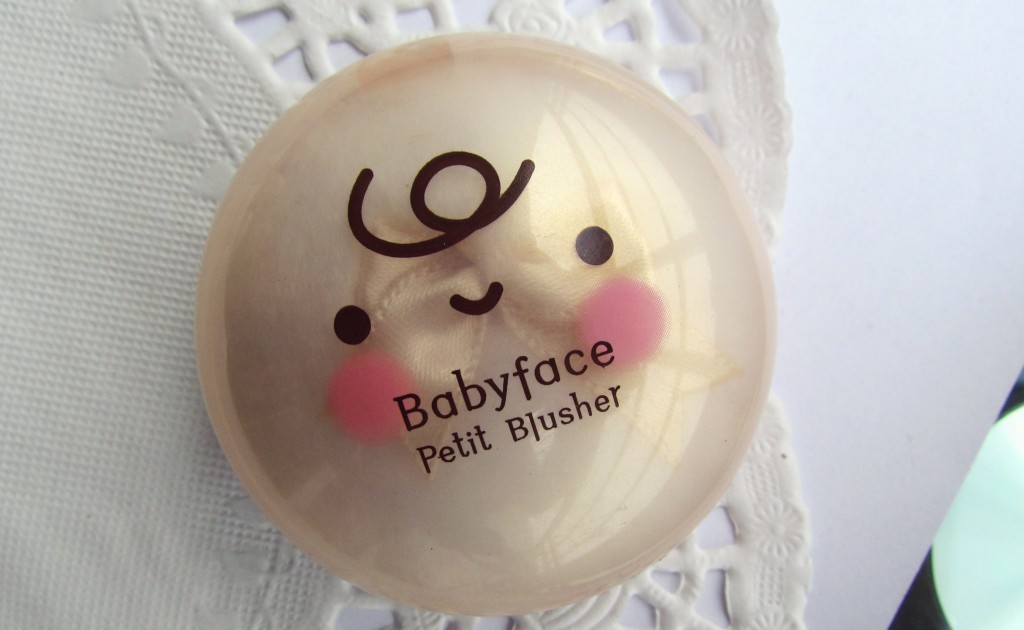 It has a soft pink color. No noticeable shimmers in it.  The blush has a cute baby face stamped on but it's just so soft that it will easily fade away. The texture is very creamy and soft and also easily blendable. It's not super pigmented. It has no particular fragrance.  Lasting powder is impressive- about  6 hours. You would like this shade only if you have a very fair skintone. Except for the packaging- This shade is just ok for my liking. I won't see myself using it a lot. My only real complaint about the It's Skin Babyface Petit Blusher is that it's way too small and that puff is useless. If that doesn't bother you, it's a blush with decent wear time. I would like to try the shades 03: Romantic Rose and shade 04: Sweet Peach from the range.