Sigma Beauty started in 2009 and quickly became a reference for affordable and high quality makeup, brushes, and beauty products. Sigma Beauty has grown exponentially since it was launched, and they now want to share their success with you.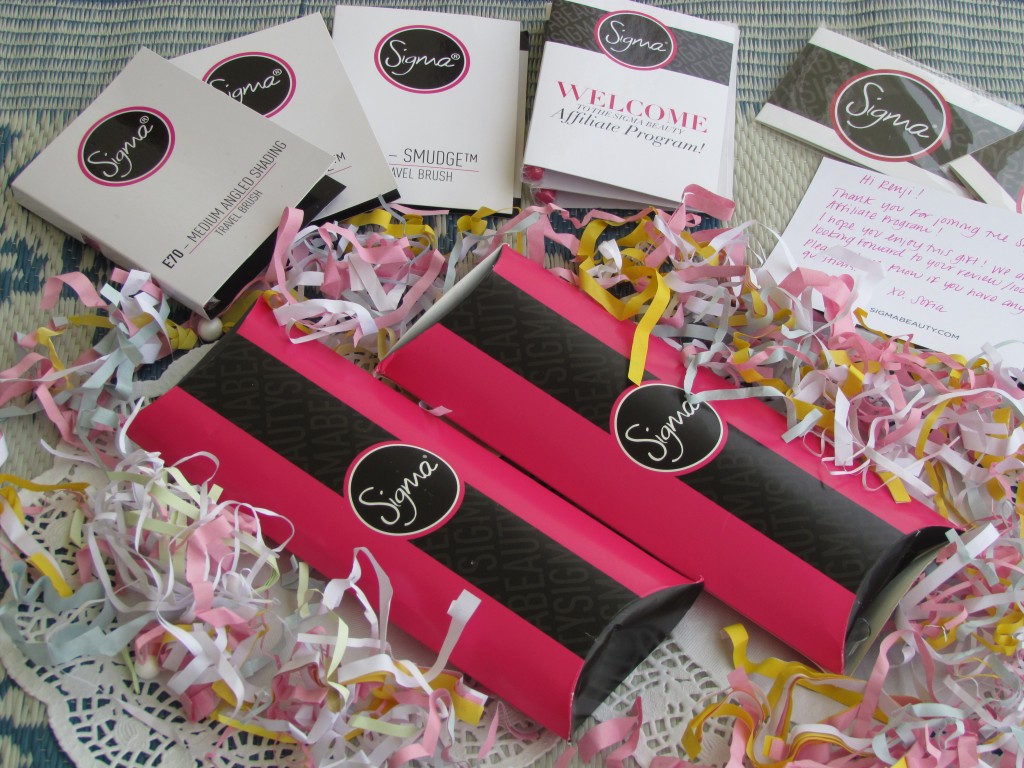 Sigma Beauty has one of the most successful and rewarding affiliate programs available to makeup lovers. It works as a referral program. The Sigma Affiliate Program is a partnership opportunity for those who enjoy our brand and products. Affiliates receive a unique link that directs traffic to the Sigma website. Affiliates earn up to 15% commission every time a new customer uses their link to make a purchase. It is an awesome program and I am also a proud Sigma Affiliate now… Yay!! :happy dance…
In this post I am sharing the welcome kit  I received as part of joining the Sigma Affiliate team and guess what – I have created a look using Sigma PARIS palette too. Would share it at the end of this post. I you want to see how I created that look – I will do a separate post for that.
Presenting my welcome kit from Sigma Beauty

I can't express the level of my happiness upon receiving the welcome kit..The hand written note from Sofia makes it even more special! Thank You Sigma Beauty for this!!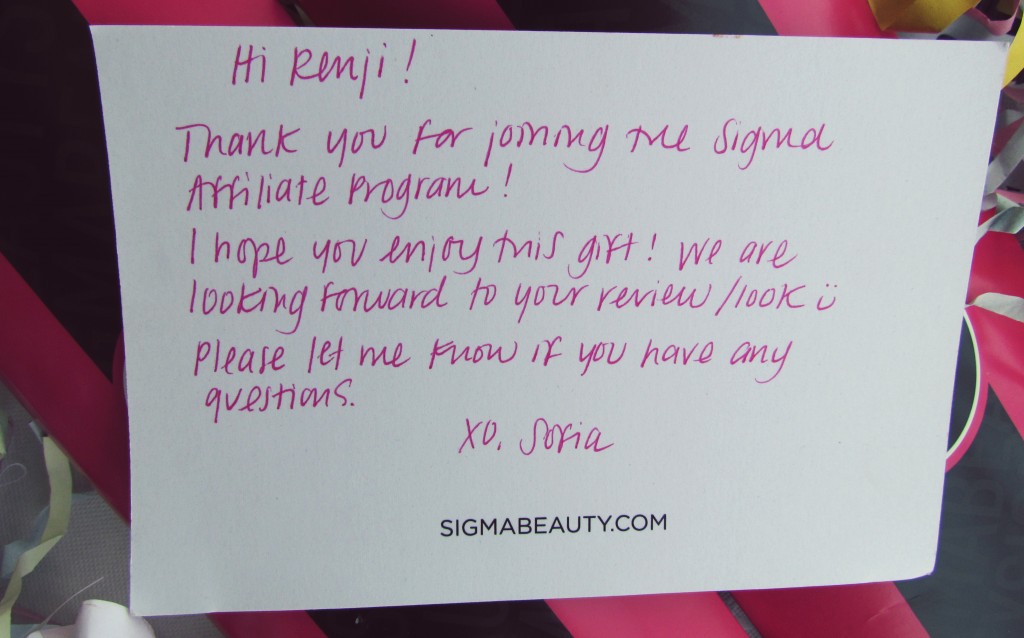 I received a bunch of brushes  -3DHD kabuki brush , 3DHD Precision Brush, Eye Shading – E55, Smudge E21, Medium Angled Shading E70, Blending E25, 3 eyeshadows – Siene, NotreDame, Fawn , Highlight Duo, 2 Sigma Lip Vex – Sheila & Tint &  and a highlighter sample sheet. Absolutely love them!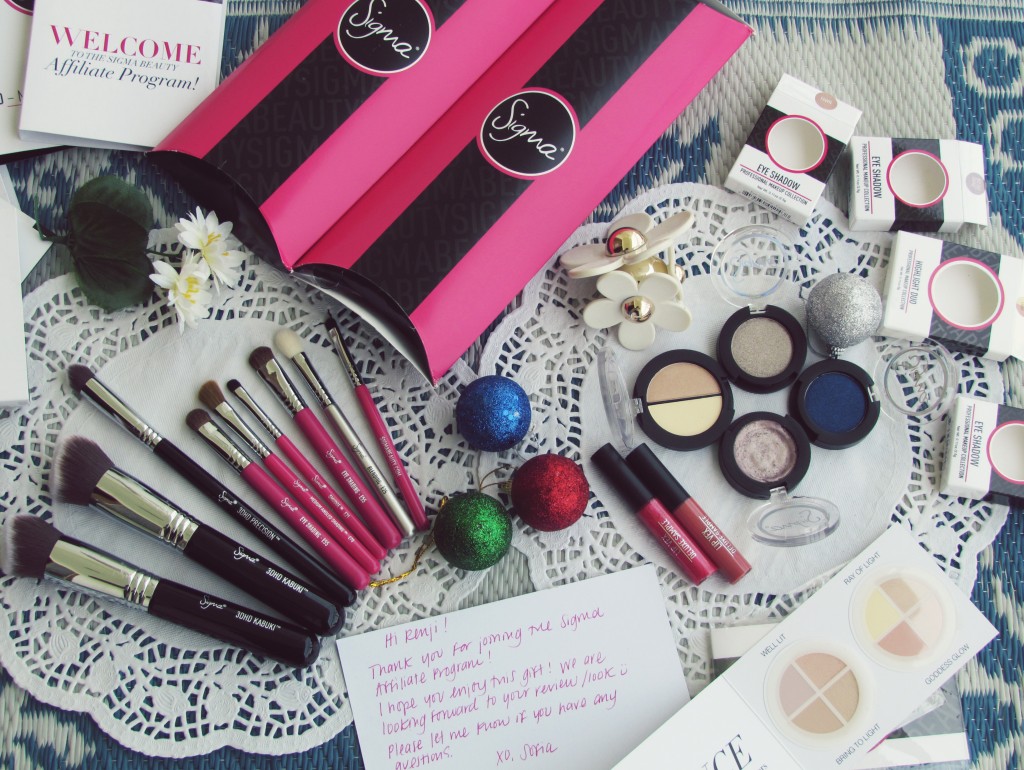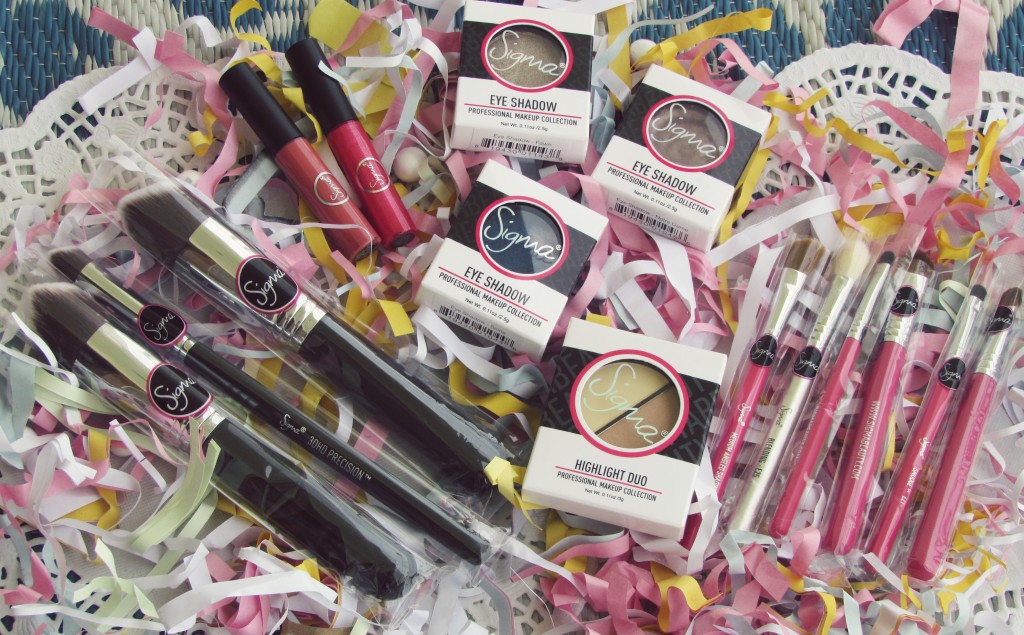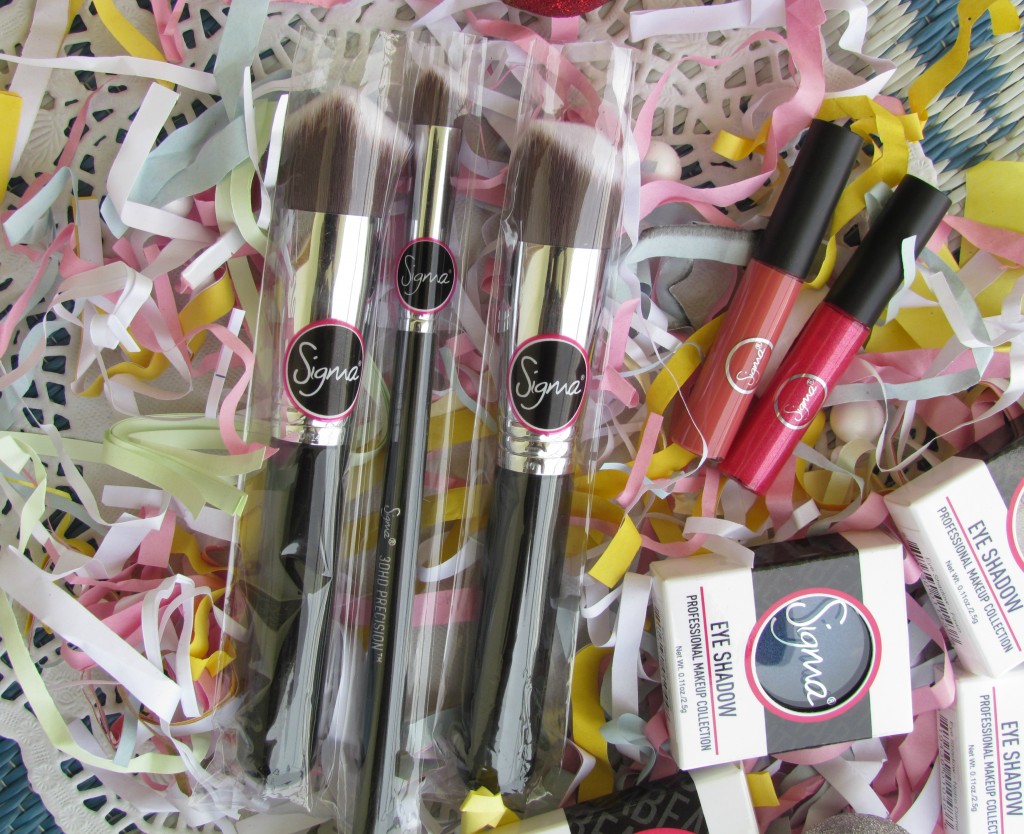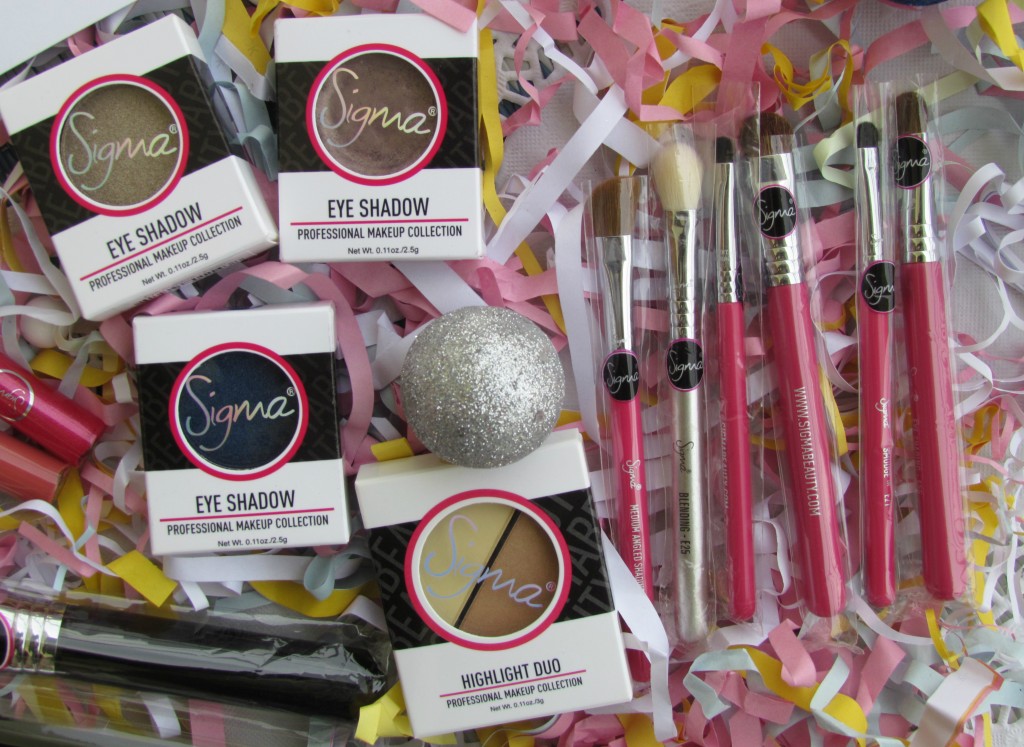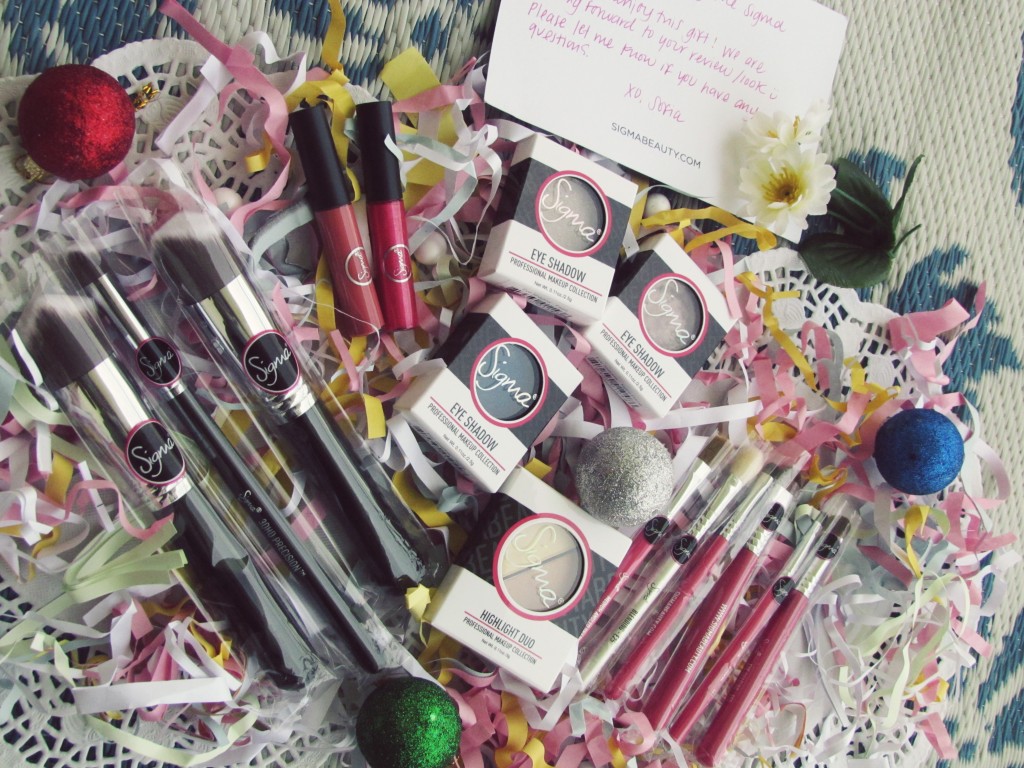 Here are the close ups of Eye shadow Singles – Named after famous streets in Paris – Siene, NotreDame, Fawn Absolutely love them! Notre Dame came broken and crushed totally. But – I fixed it using surgical spirit. The shades are so lovely and pigmented. I already have these in my Paris Palette. Yet – these single eye shadows are so convenient to carry with you. Another product s Lip Vex –Sheila & Tint ; I love both glosses. They are good too. However, I like to apply it on top of lipsticks and not alone as I have slightly pigmented lips. Tint is my favourite out of the two. Next item that I received is Brow highlight duo Buy the eye shadow singles from here  , Lip Vex from here & Brow Highlight from here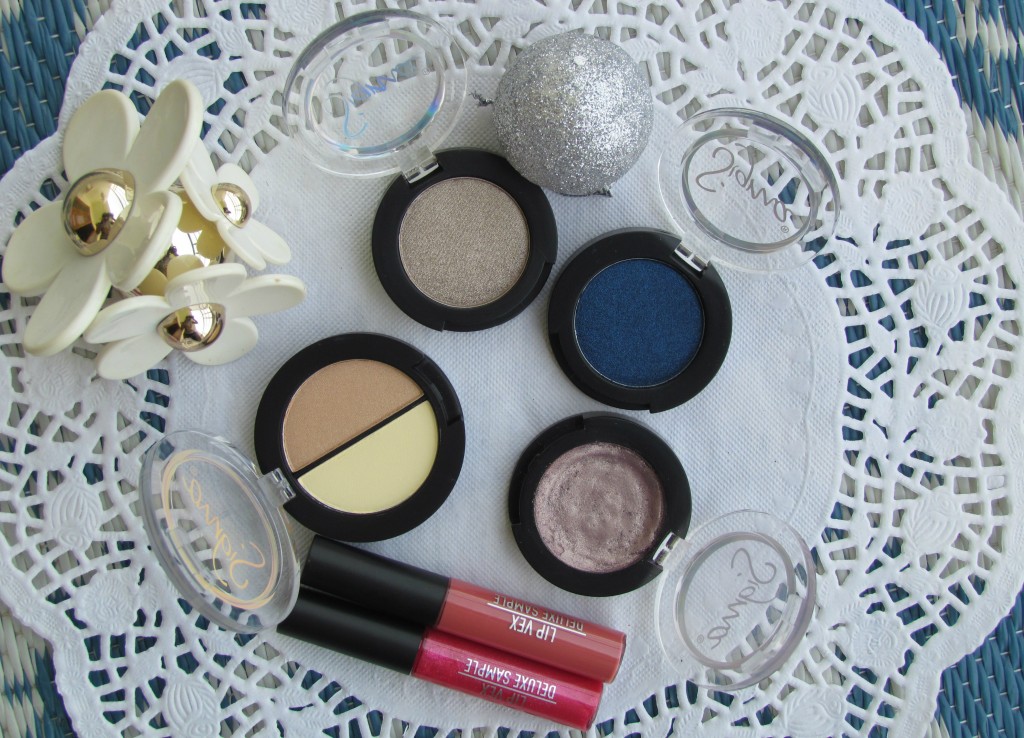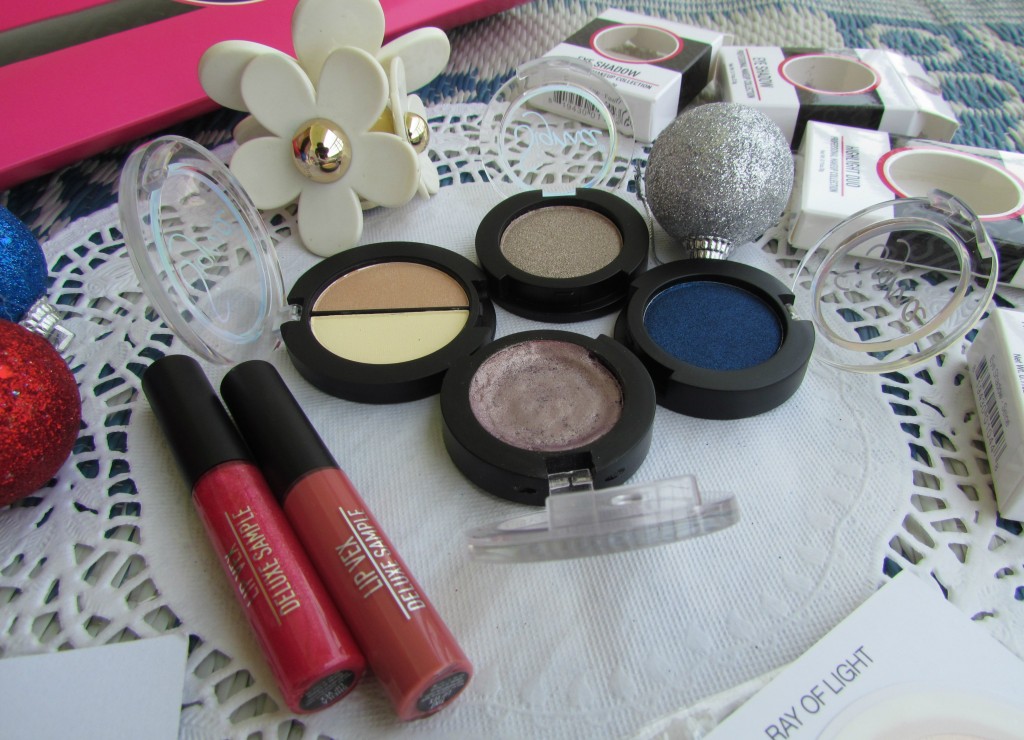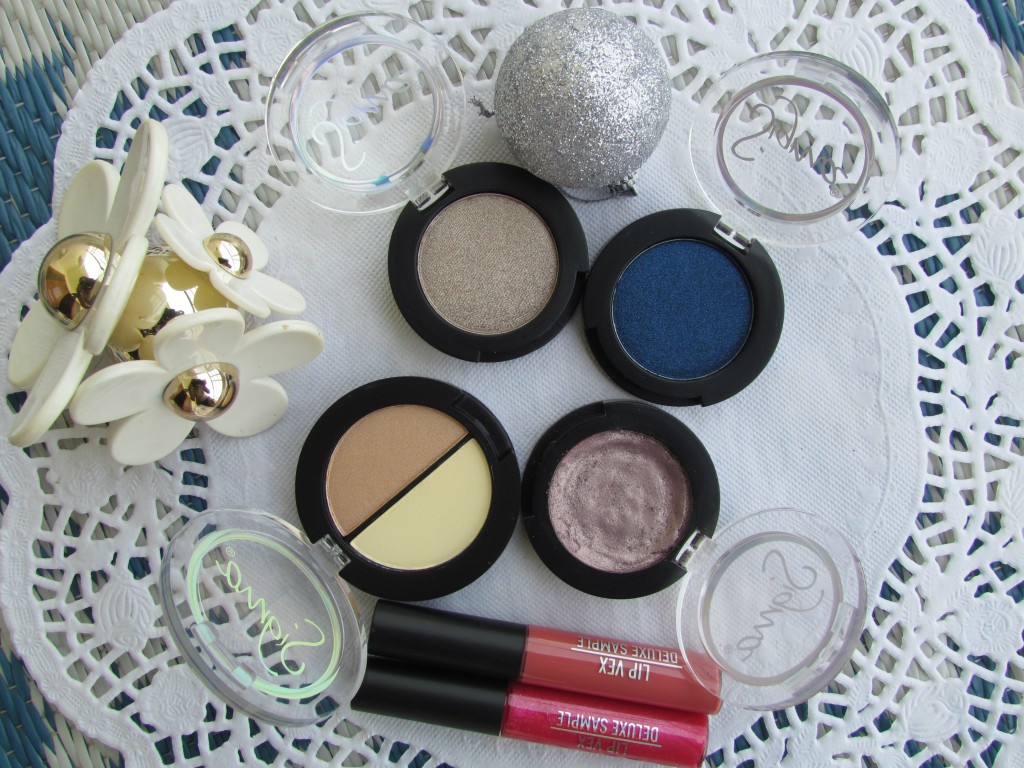 Now, the brushes
3DHD kabuki brush , 3DHD Precision Brush, Eye Shading – E55, Smudge E21, Medium Angled Shading E70, Blending E25
After using the brushes for a while, I will share my detailed reviews.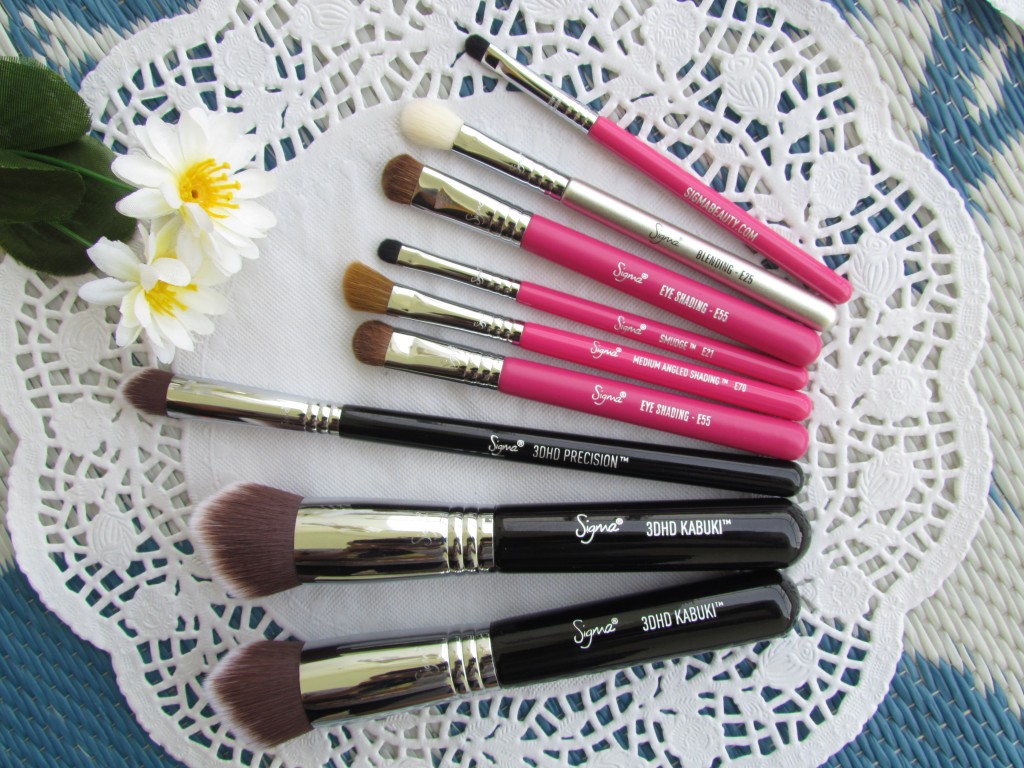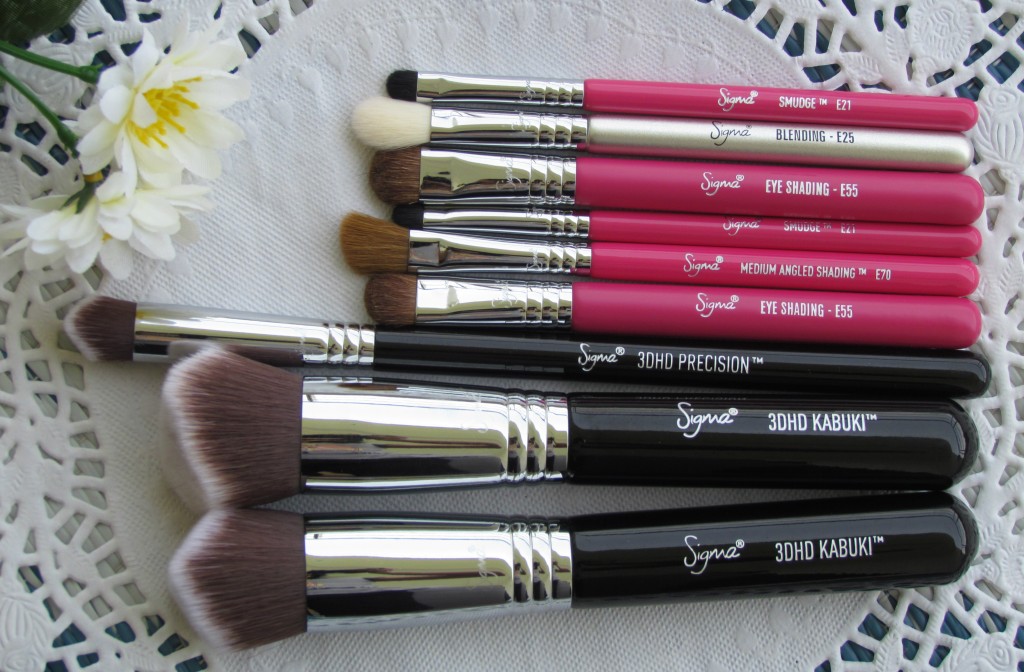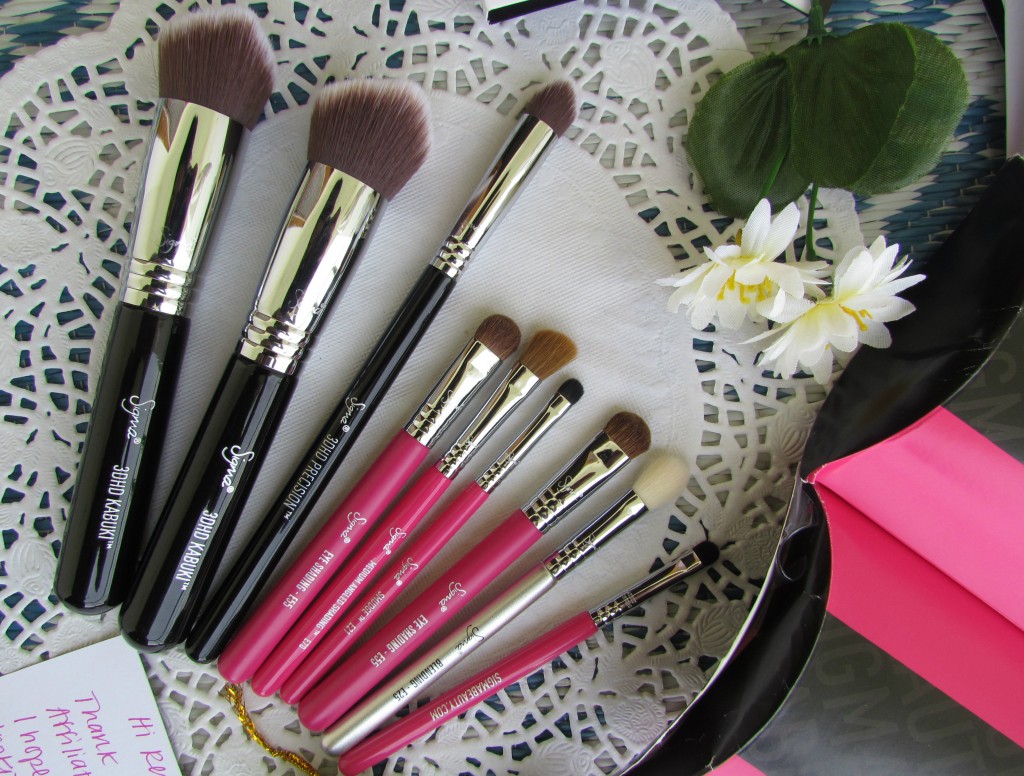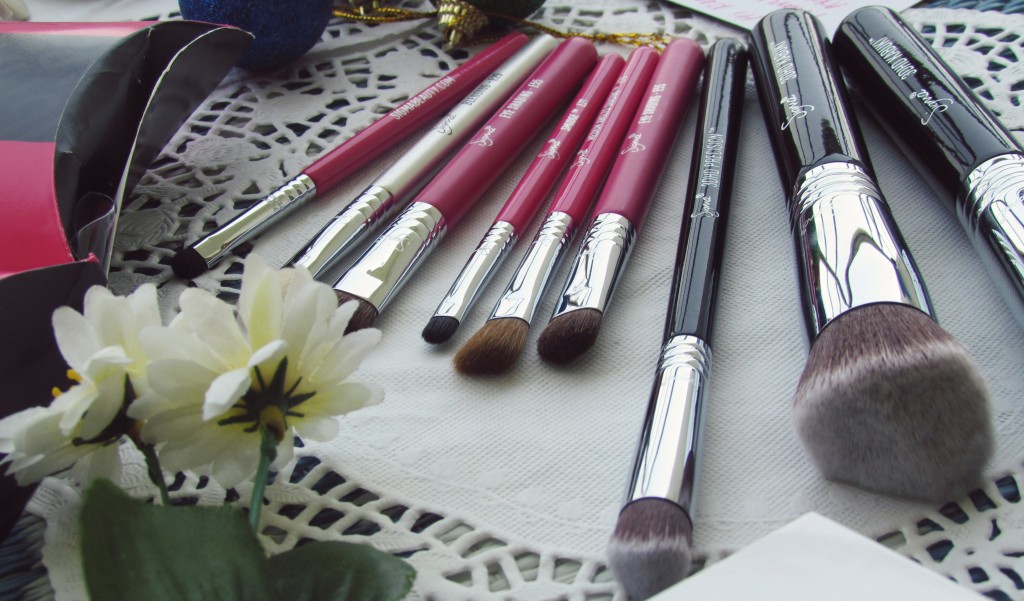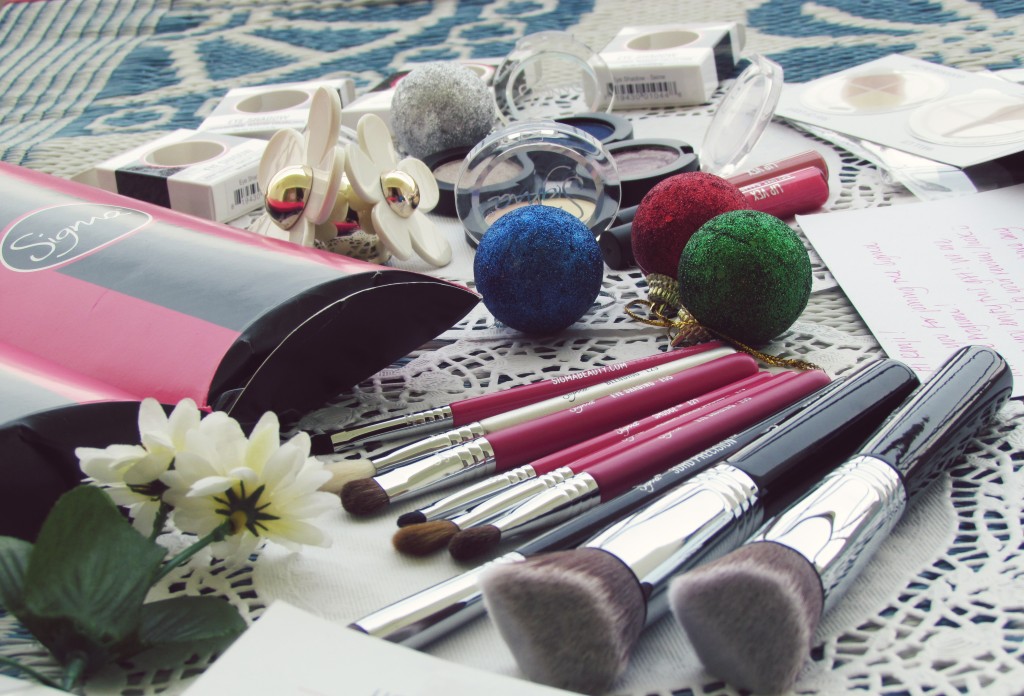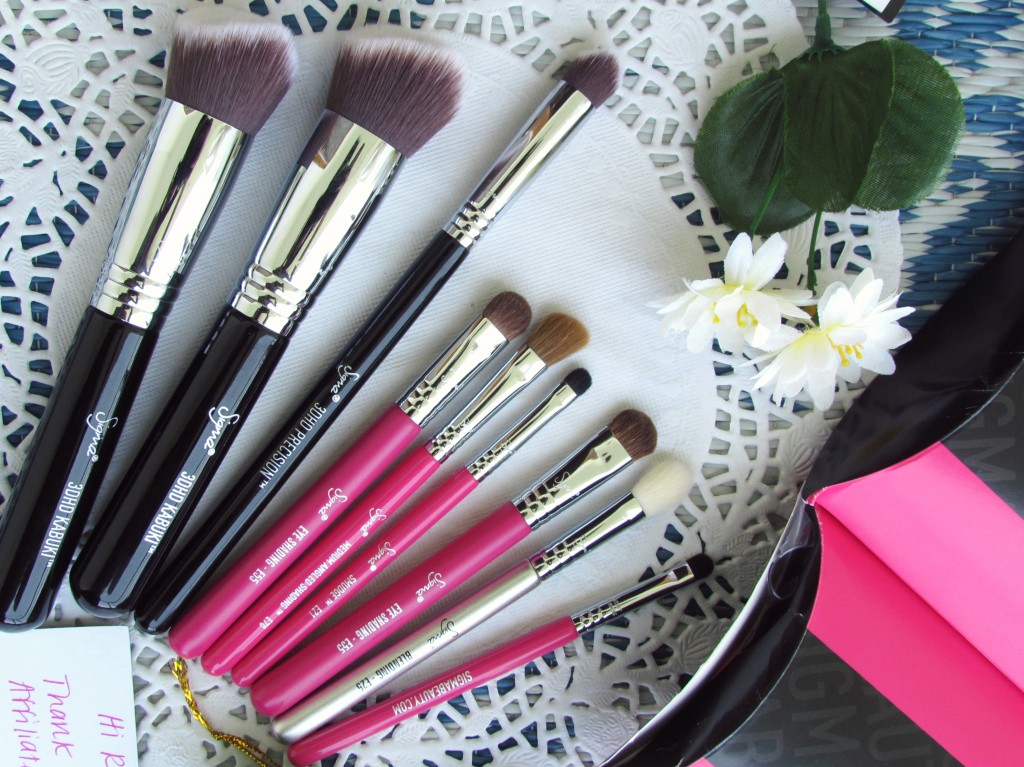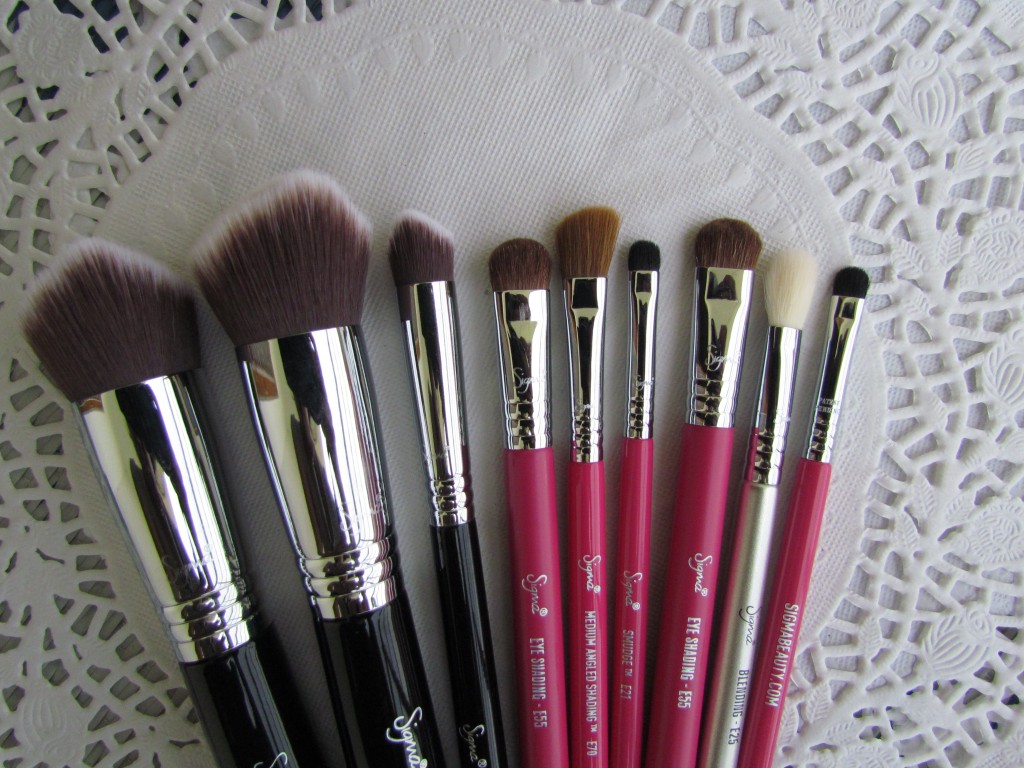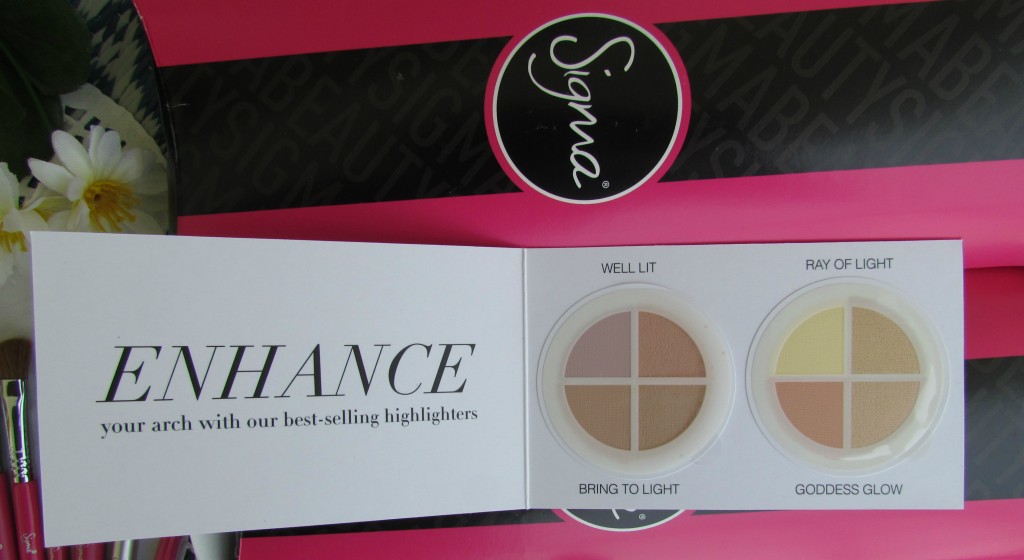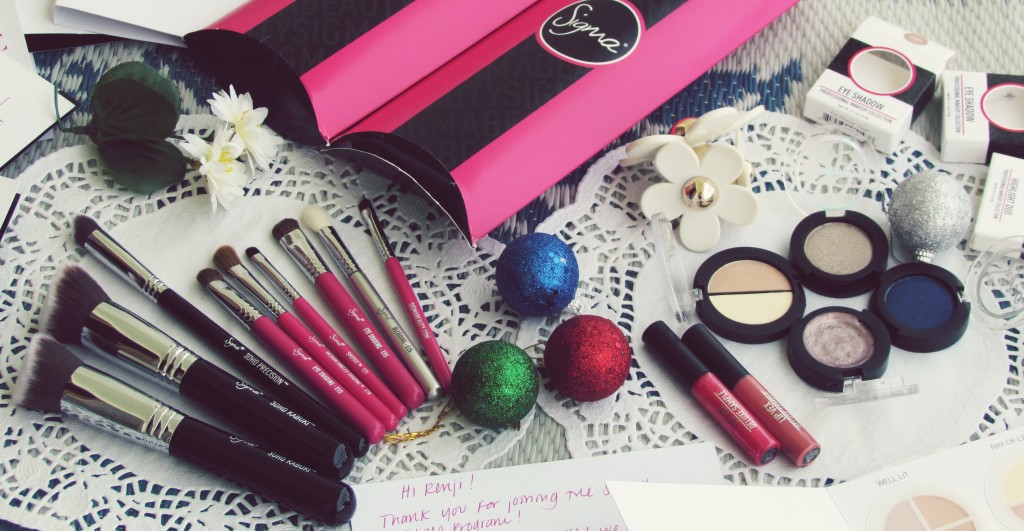 Here is a look I created using the eye shadows from Sigma. Hope you all like it. I will do a separate post with step by step pictures on the blog soon. I am not sharing all pictures here as this post will become very lengthy if I do so.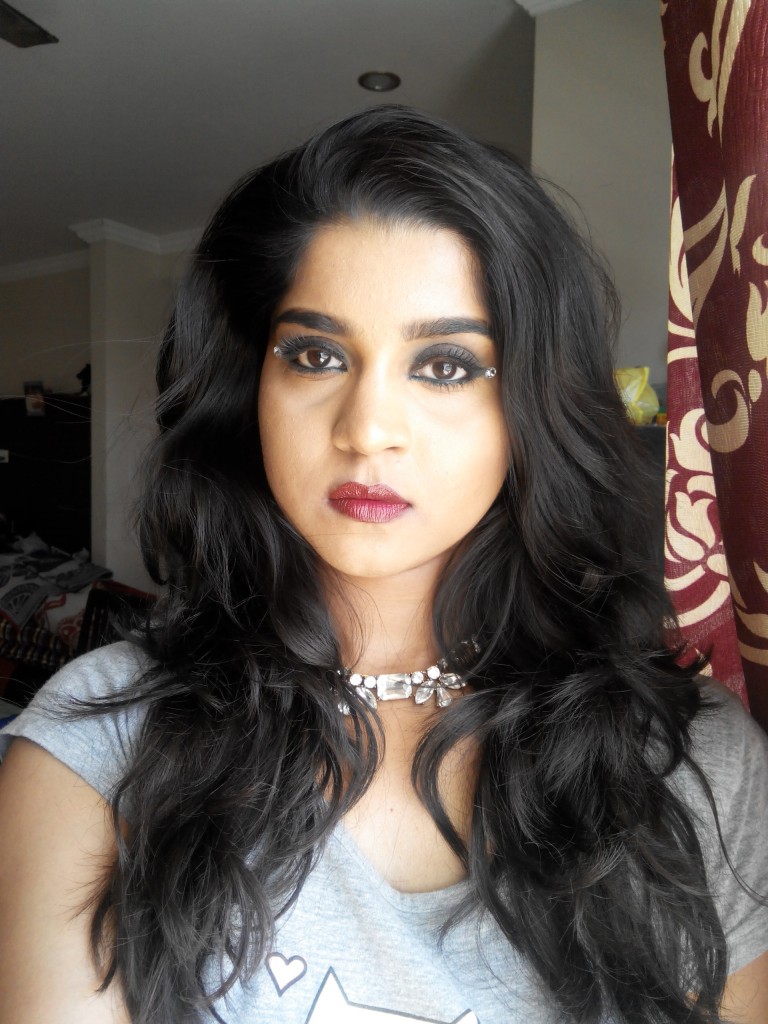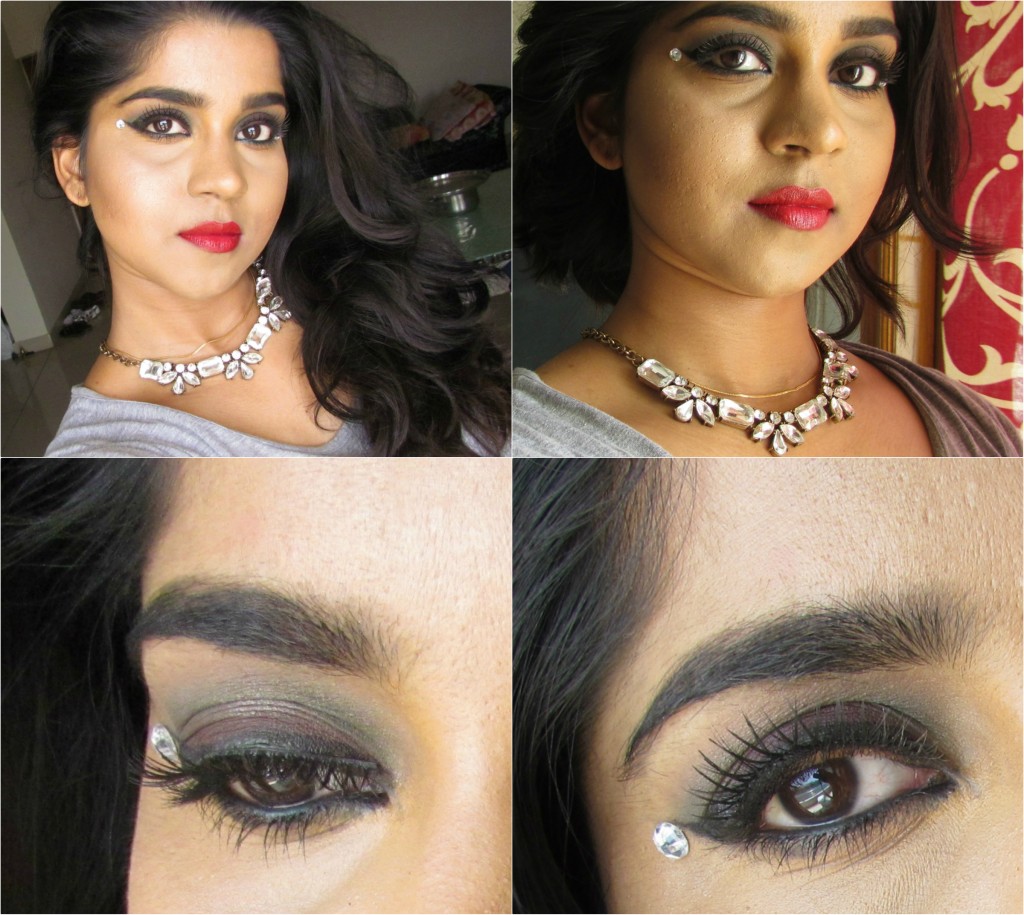 As I am now a Sigma Affiliate- You can purchase Sigma Products through my affiliate links and support my blog. Use the code "GLOWGETTER" for  10% discount.
Have you ordered from Sigma Beauty?
It's not available locally, but you can buy this from the Sigma Beauty website. They ship worldwide.
Happy Shopping!
** PR samples
Note: The links included in this post are affiliate links which means that I will get a small commission should you decide to purchase from that link.