Girls, Hope you all had a joyful weekend! Here I am today with a latest haul post. Summers are here in full swing and this is the time of the year where I tend to switch my skincare routine to all organic/natural products. From Shower Gels to Body Scrubs, Toners , Creams, Foot butters, Lip scrubs and balms etc . This is time time in the whole year where my skin acts up and tend to be in a not so safe zone mode. So, To prepare for the summers –  I decided to buy some Citrus scented products and day and night creams etc. Continue reading to know what all I purchased from Pure Suds.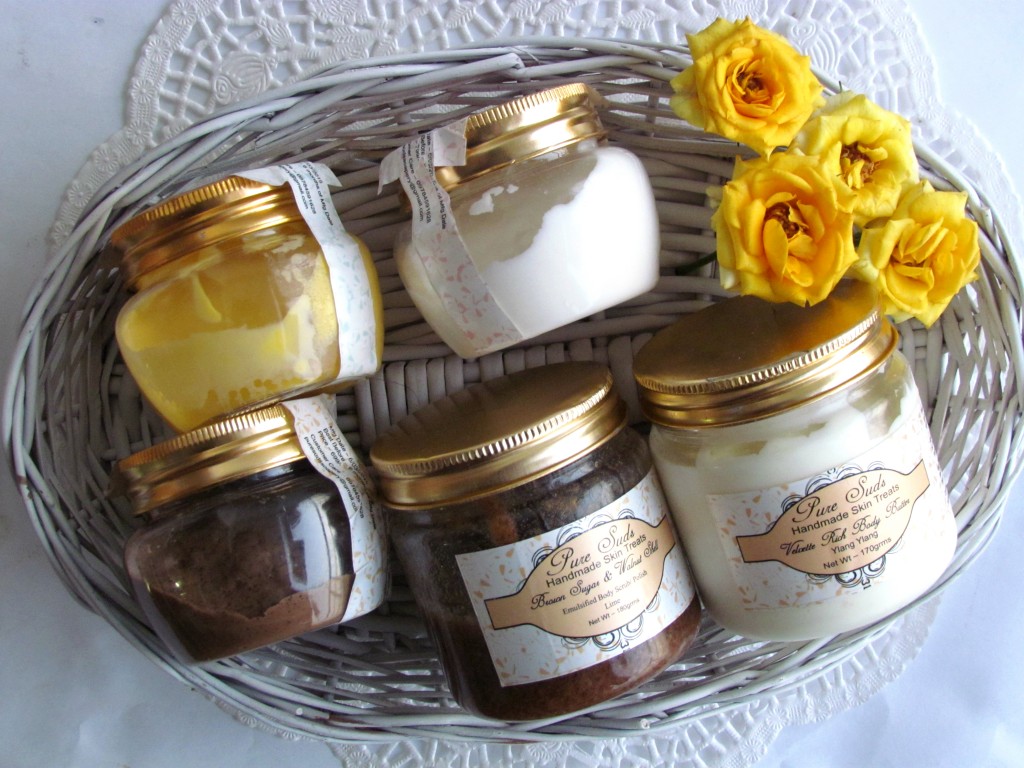 A little about Pure Suds
Pure Suds Skin Treats brings to you a world of luxurious handcrafted soaps minimizing the use of harsh chemicals on a daily basis.
Creator : Bhavana ; Check out her blog here; Read this post to know how she followed her passion
Pure Suds aims at making skincare with minimally processed chemicals only using the best for the skin. My personal concoction of oils, butters, extracts and floral waters make this night creme truly a luxurious treat to the skin. We believe in making one product which suits all skin types after much research.Give yourself the flawless glow with our face care products and truly feel the difference.
I was offered to send Ylang Ylang Velvette Rich Body butter, Rose face moisturizer for daytime & Lavender & Chamomile Night Cream. Along with the PR samples – I thought of ordering a facial scrub and a Citrusy body scrub which is perfect for summers. Here is what all I purchased and got as PR samples (The ones that are marked **)
1. Cocoa Coffee Brightening Face Scrub – 699 INR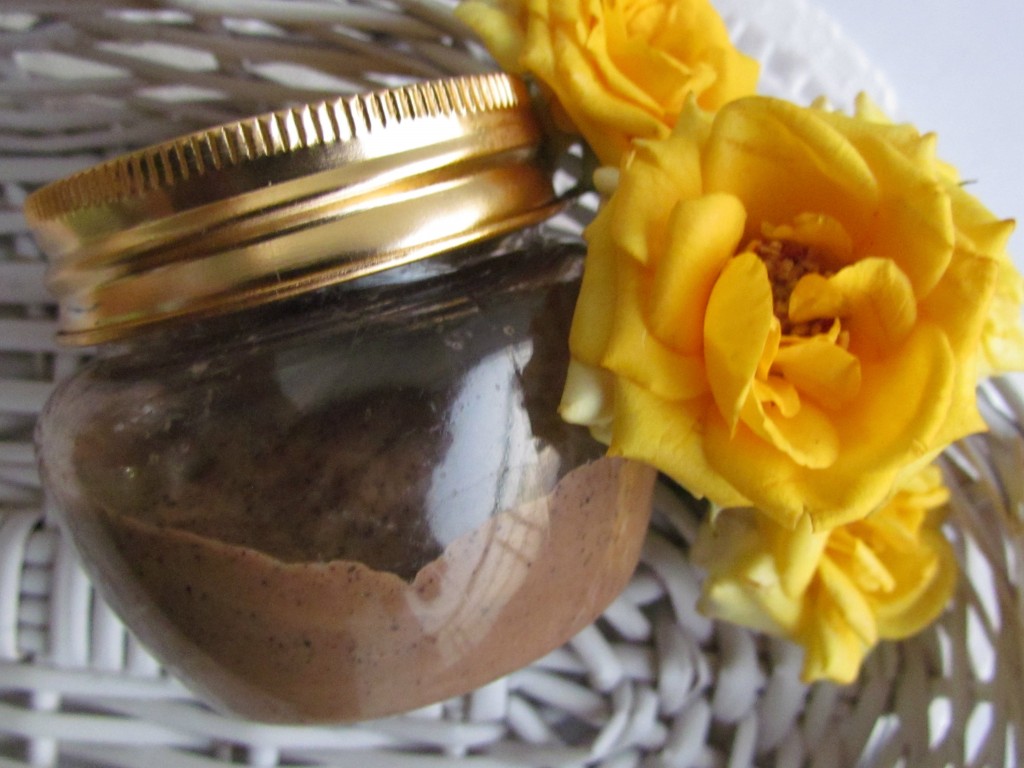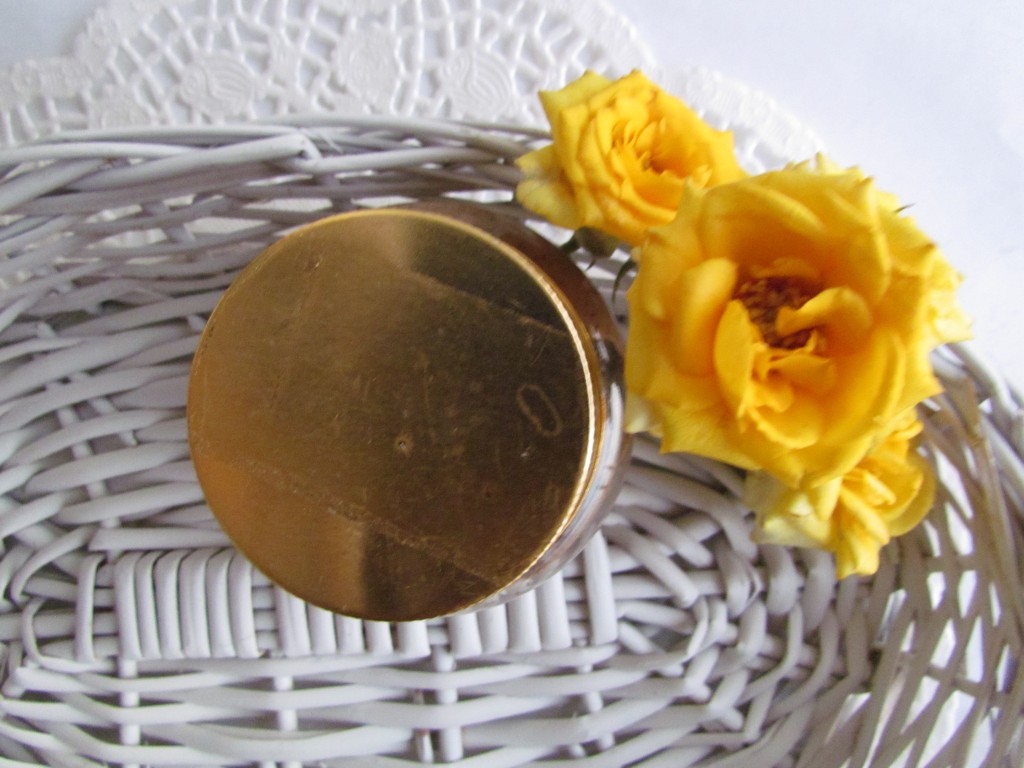 This smells so good-  Like chocolates – I am a chocoholic and I can't leave behind any products that has chocolate in it. Used the scrub twice – Initial impressions are – its very mild on my sensitive skin – Its not harsh at all- leaves the skin smooth. Love Coffe -Cacao smell 🙂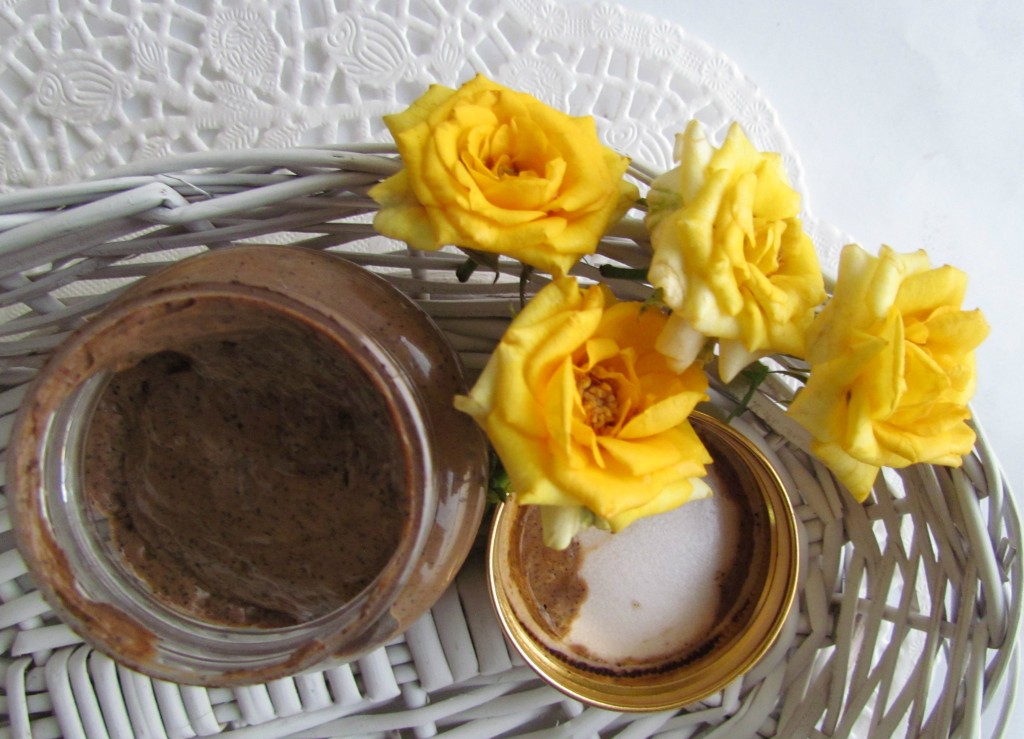 2. Lavender & Chamomile Night Cream ** – 899 INR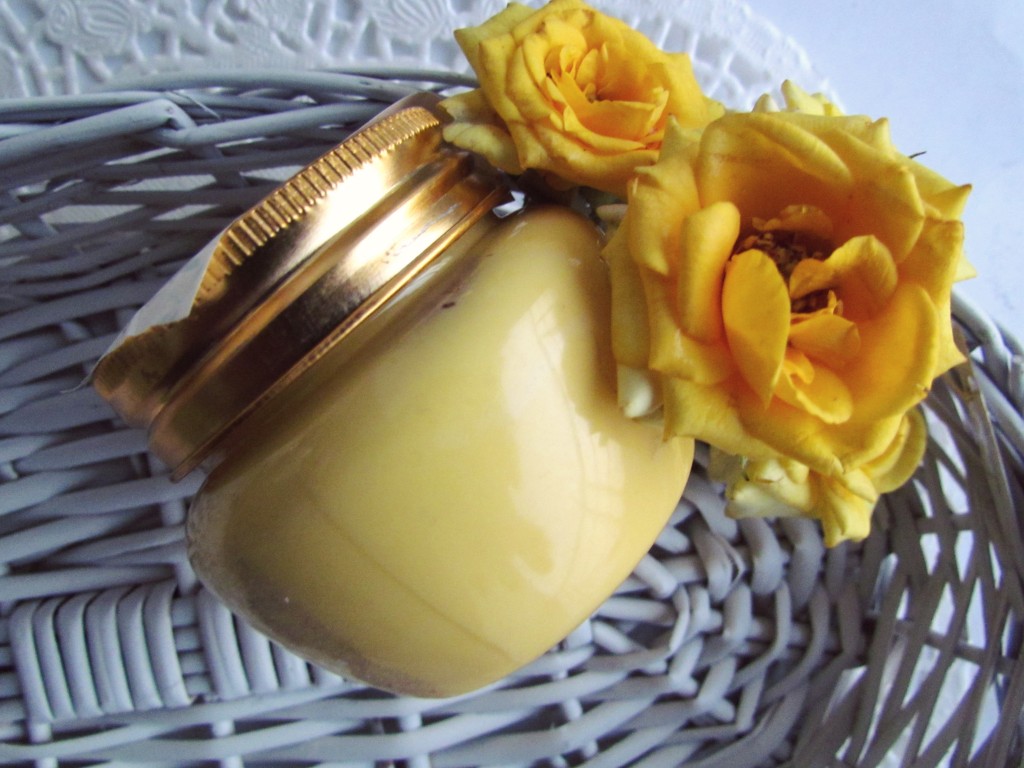 For all Skin types.
In the words of Bhavana, Creator of Pure Suds –
An uber luxe night creme made with my personal blend of:
1) Rosehip Seed Oil – Rich in Beta-carotene less known as Pro Vitamin A is a 'Dry Oil' which soaks into the skin immediately leaving no grease over the skin. It is rich in fatty acids such as linoleic and linolenic. It is a wonderful hydrator and penetrates damaged skin intensively. I believe this oil helps with diminishing acne scars, softening the skin, anti-ageing and clearing wrinkles. It is a pricey oil with tonnes of great benefits which actually gives results.
2) Pomegranate oil – I indulge in using the best for skincare products. Pomegranate happens to be my favorite, it is also a part of the rose day creme. This oil is also a Dry Oil which gets absorbed into the skin easily. It has skin renewal properties giving one a youthful and vital appearance with regular use.
3) Evening Primrose Oil – In terms of topical application, evening primrose oil is no less beneficial. Several human trials have demonstrated its efficacy in treating inflammation, eczema, pruritus, xerosis, and scaliness. More than 20 randomized, controlled studies have evaluated the effects of gamma linoleic acid on skin, and the majority of data suggests that GLA application enhances the epidermal barrier. Because of its ability to dilute sebum production, evening primrose oil is good at calming acne flare-ups, while at the same time hydrating skin. The astringent properties of the plant's juice can soothe skin irritations and inflammations.
Evening primrose's high level of antioxidants, which counteract the detrimental effects of oxidation in living tissue, make it a worthy inclusion in skin preparations for smoothing roughness, reducing fine lines, and lightening dark circles around the eyes.
4) Shea Butter – I prefer using this butter in Night Face care products as it is a heavy greasy Butter which is suitable for all skin types but oily skin may find it tad bit oily during the day therefore in a night creme it works to improve the elasticity, hydrate, diminish acne scars, tighten up the pores and soften the skin immensely..
5) Lavender and Chamomile Hydrosol which is collected during the steam distillation process while collecting the essential oil of the two flowers. They help tone, balance the skins moisture, reduce redness, induce good sleep, fight acne, tighten pores and many more wonderful skin nourishing properties.
Other Ingredients giving complete skin nutrition in this night creme include Silk Protein, Green Tea extract(Anti-oxidant), Pomegranate Extract, Aloe Extract, Allantoin, Beeswax and Lavender Essential oil.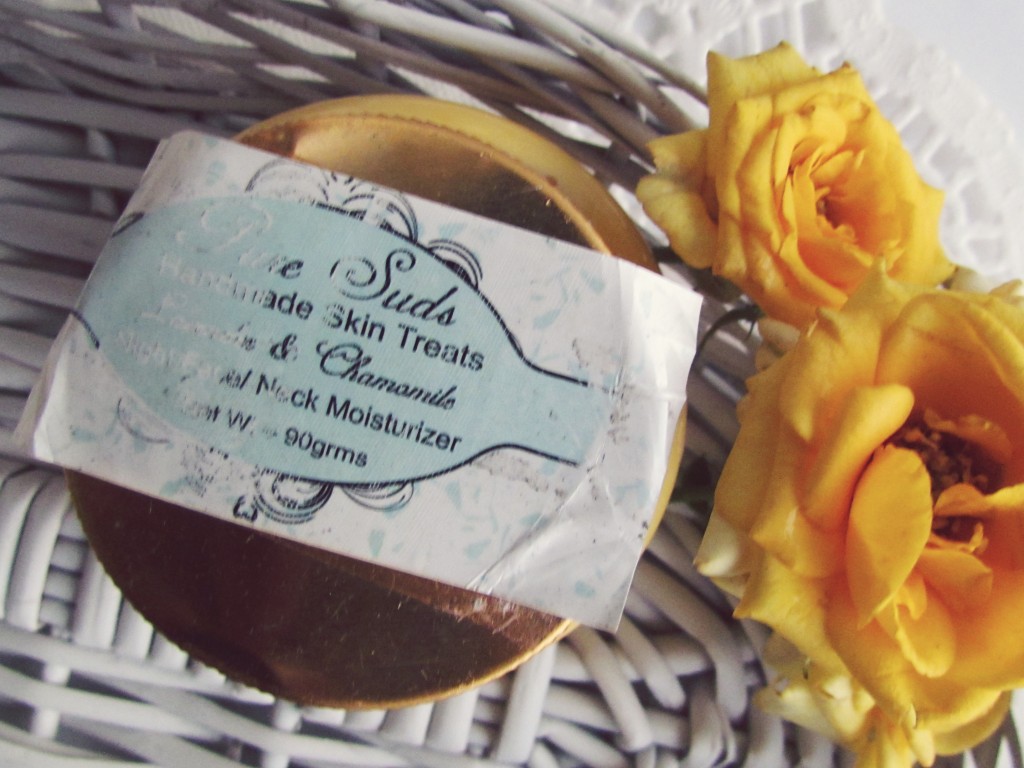 After finishing my Yves Rocher Night cream I was in search of some really light weight creams – I love this one here . Initial impressions after a week of usage:  It smells really good – Me and my husband use this at night and we both love it. It didn't cause any irritation or redness for both of our skin. We take only very little amount and apply it all over face. I usually skip applying to the neck area as I use a cream which  I received from a past memebox for my neck and shoulder bone area.
3. Rose face moisturizer for daytime ** – 799 INR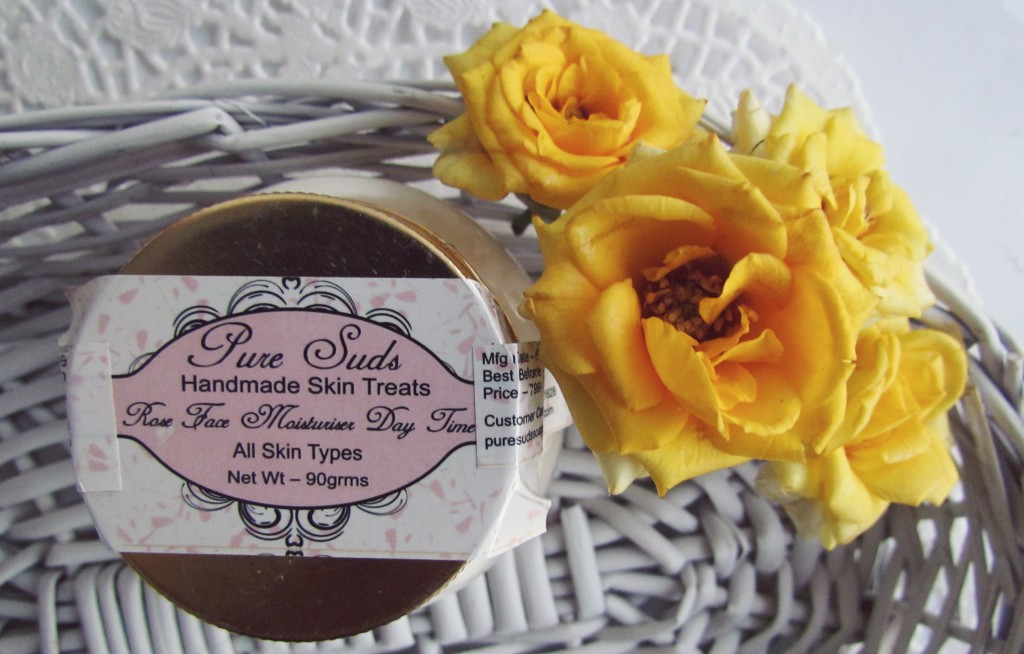 In the words of Bhavana, Creator of Pure Suds –
Many of us love the fragrance of fresh roses around us. It elates our spirits and uplifts one's mood on a happier note. I wanted something floral to linger around my skin for a long time. It is true that good aroma keeps one in high spirits. So I decided to go ahead take and take the plunge into making a aromatic and skin nourishing Rose Face Creme with ingredients which are simple and understandable.
1. Rose Water – Rose water or Rose Hydrosol is collected usually when the Essential oil of rose is extracted like any other hydrosol. Hydro – water, Sol – solution. Rose Water is the most commonly used hydrosol for its various benefits for good skin.
Benefits – It tones and conditions the skin. It is used for all skin types be it oily, dry and acne prone. It balances the sebum production. It is anti bacterial, works as an astringent and heals many skin conditions. Apart from working wonders on the Skin, Rose Water provides a lovely sensual fragrance which calms stress, anger, anxiety and variety of mood swings. It is also known to be an aphrodisiac.
2. Aloe Juice – When applied on the skin it soothes inflammations, increases the collagen, tones, conditions and heals cuts and wounds.
3. Jojoba oil – Jojoba oil is a wax not a oil. It is easily absorbed by the skin. It works as a miracle when it comes to the T-zone which is usually an issue as Jojoba oil pronounced much as ho-ho-ba oil mixes really well with the sebum creating a non-occlusive layer allowing our skin to breath. Jojoba oil is known to soften the skin, alleviate psoriasis and acne, offers tonnes of moisturizing properties without making the skin too oily or dry and is considered and excellent emollient.
4. Pomegranate Oil – It is a great ingredient for skin care because it works for most skin types. Since pomegranate oil penetrates deeply into the skin, it is effective for treating plenty of skin conditions such as acne, scars and sooth minor irritations. It contains punicic acid, an omega 5 fatty acid that hydrates and prevents moisture loss.
5. Evening Primrose Oil – Rich in Gamma Linoleic Acid, Evening primrose oil has a charm of its own. It helps with dry skin conditions, eczema, Acne prone skin, scars and other skin related issues. It helps balance the skins moisture.
6. Rose Essential Oil – Apart from the aroma that it flaunders, it has multiple skincare benefits. In 2010, Chinese researchers published a study uncovering that rose oil exhibited one of the strongest bactericidal activities compared to 10 other oils. They also discovered that just after 5 minutes of a 0.25% dilution, Propionibacterium acnes (the bacteria responsible for acne) was completely destroyed.
A well rounded product for the day.
How to use for all skin types?
1) Oily Skin – Rub a tiny pea sized amount between your fingers and press gently starting from cheeks, chin, upper lips, forehead and eyes. Do not massage the product onto your face. After a minute gently press fingers again to ensure the product penetrates.
For those who apply make-up, use this as a base, use a compact, blush etc and you are good to go.
2) Dry skin – Rub more than a pea sized amount between your fingers and massage gently starting from cheeks, chin, upper lips, forehead and eyes.
Make-up users continue with your routine with ease after application of the Face Creme.
All in all a well rounded product for the day.
Please note- For those under the sun, use your sunscreen as I cannot claim it to protect from sun tan.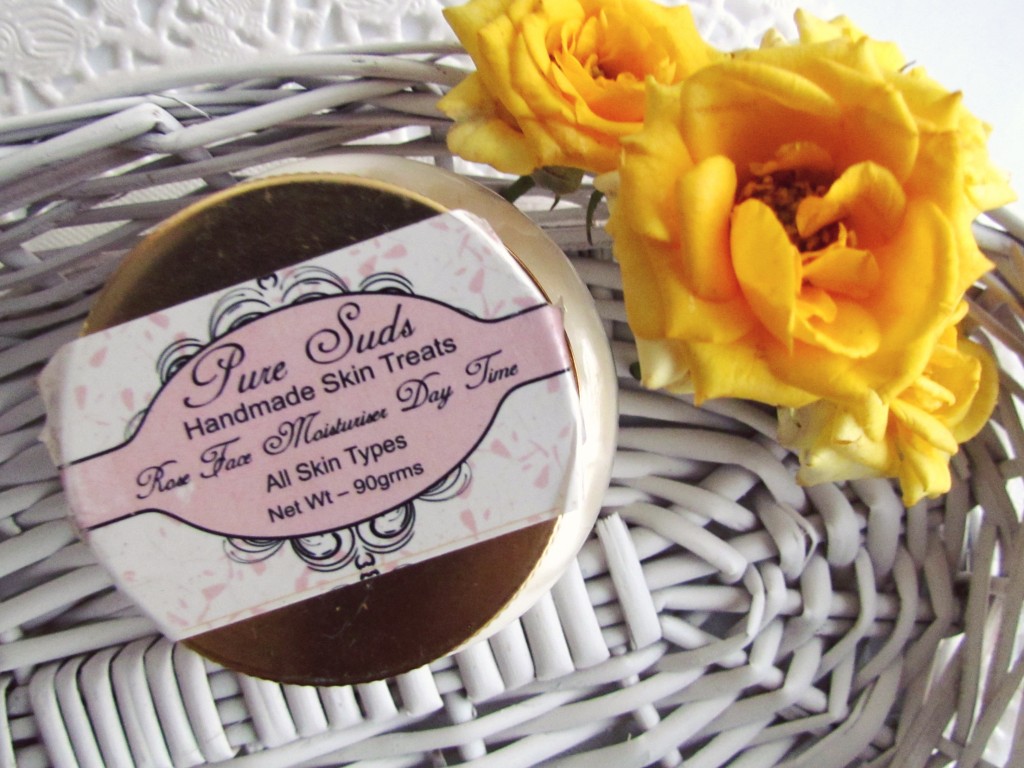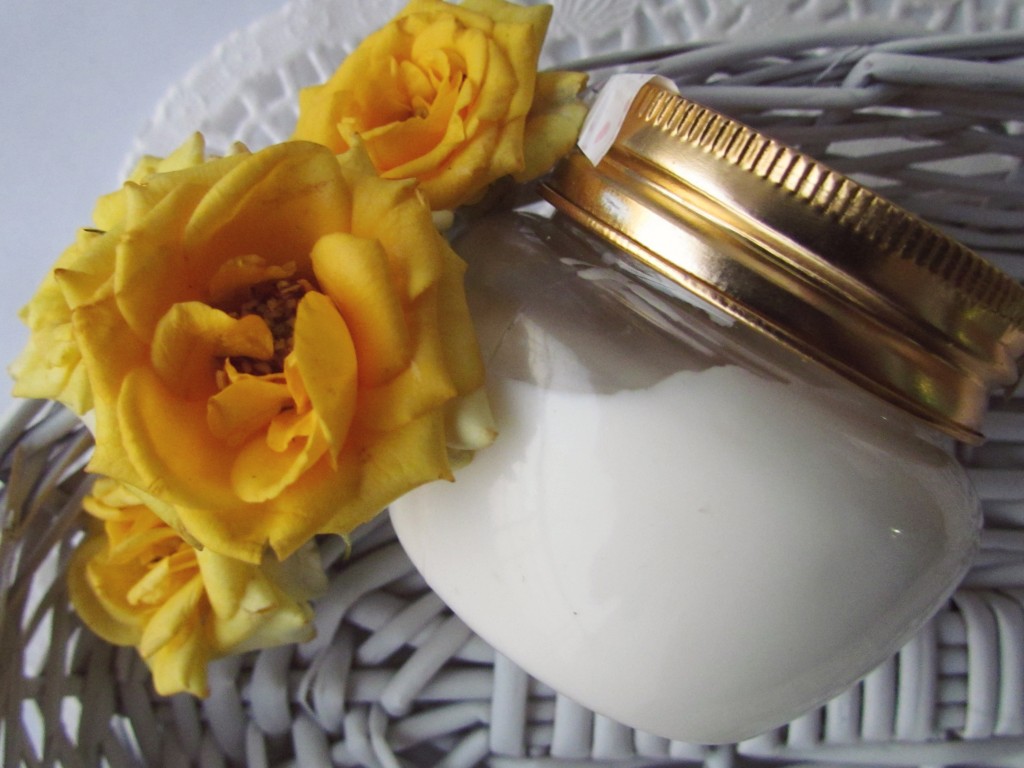 Its very mild on my skin and again, no irritation or anything. However- I sweat a lot after applying this. Hyderabad has the worst summers ever!! – Its a really sultry climate and I  need some more time to actually judge the product. I will do a detailed post after using this product for a month atleast.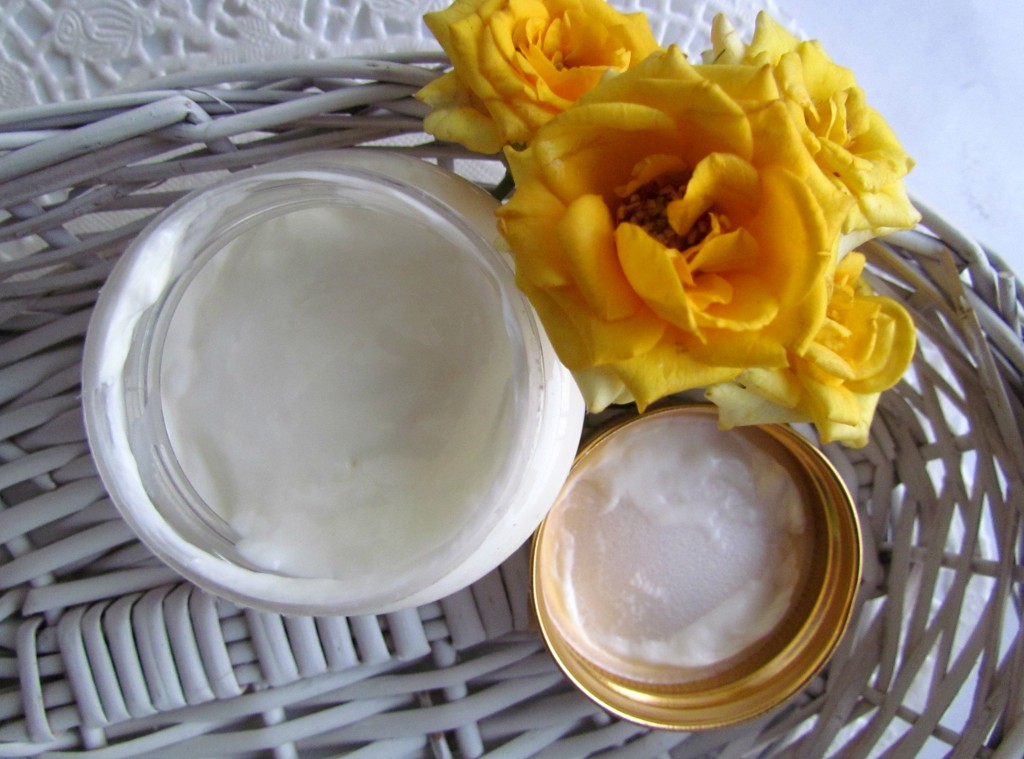 4. Ylang Ylang Velvette Rich Body butter ** – 899 INR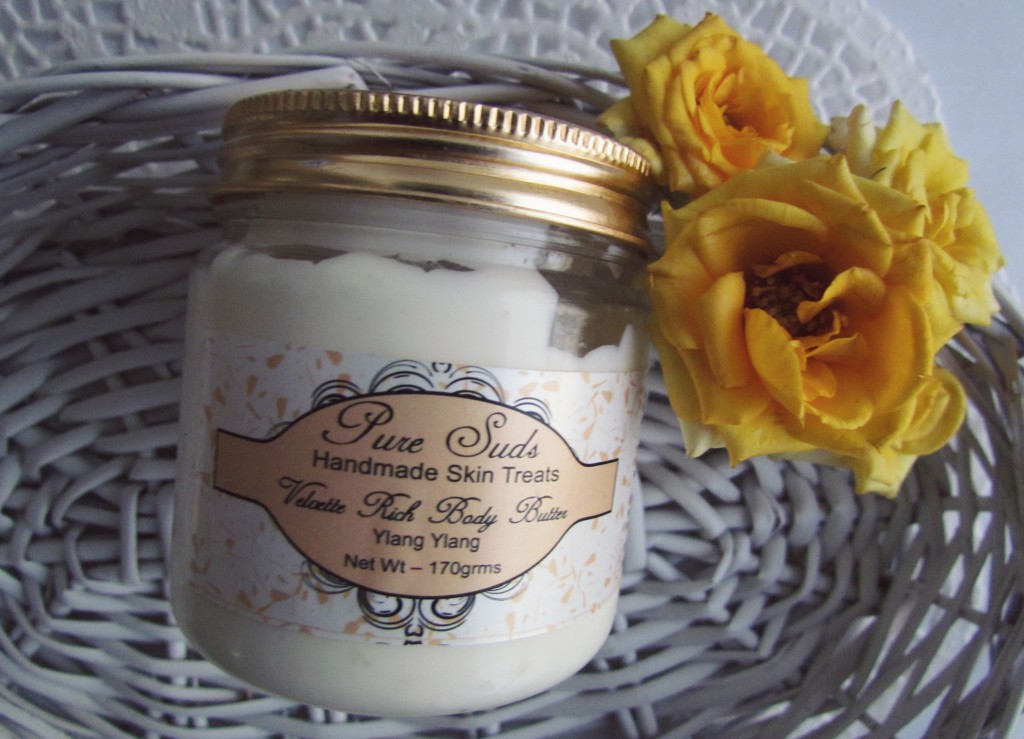 What goes into the Pure Suds Velvette Body Butter besides the lovely essential/ fragrance oils?
Lavender Hydrosol, Shea Butter, Evening Primrose oil, Soyabean oil, Aloe Juice, Almond oil, Sesame oil. This makes a well balanced Body Butter for all skin types.
It calms inflamed skin, dry or rough patches and gives a silky finish to the skin. With regular use one could get addicted to these luscious body butters.
Available in Rose Velvette, Ylang Ylang, French Vanilla and Citrus.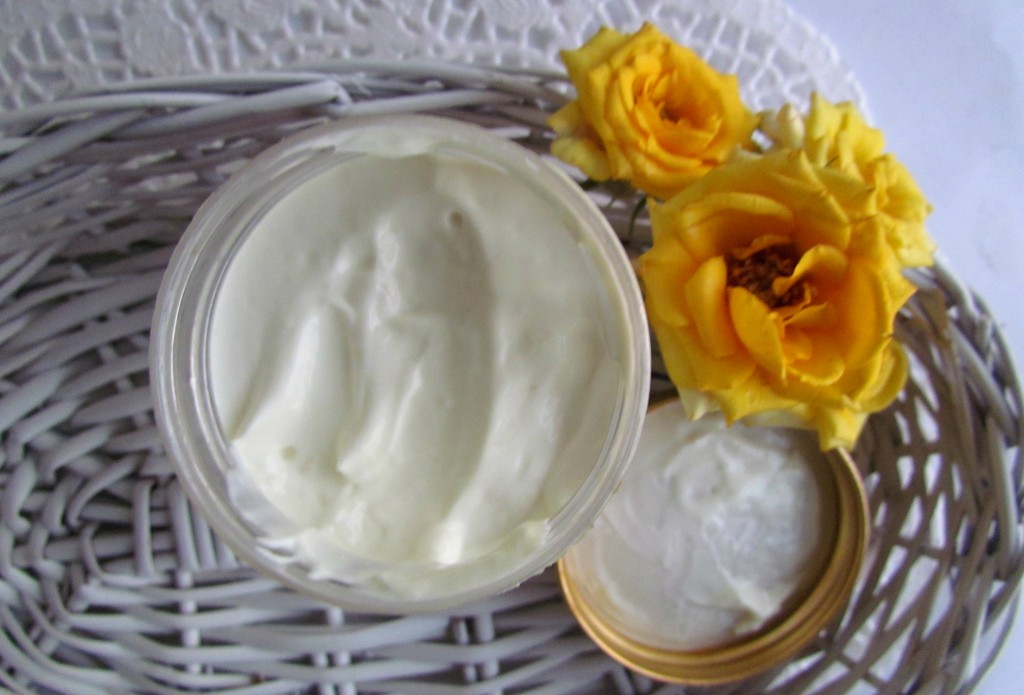 I can't rave enough of this product. I love ylang ylang smell. In my mom's birth house in Kerala – We have a ylang ylang tree and this bring back my childhood memories…I absolutely adore this product and ever since I got it – I apply it right after the shower every alternate day. Bhavana, Special Thanks to you for sending this as a PR sample.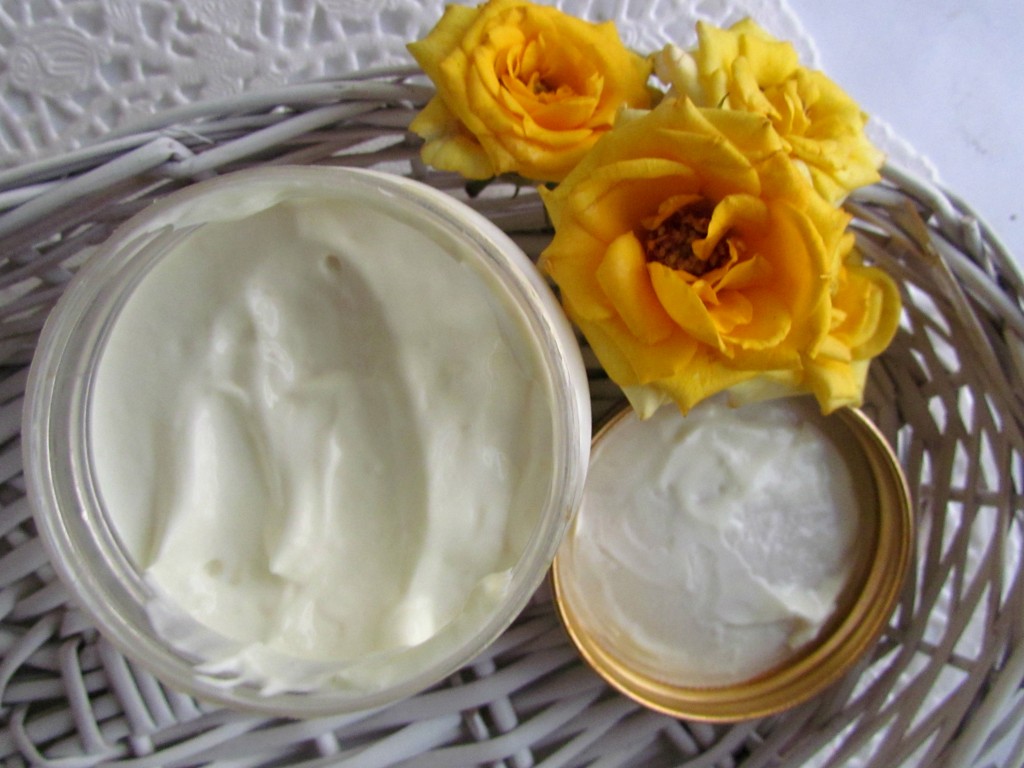 5. Brown Sugar and Walnut Body Scrub – 799 INR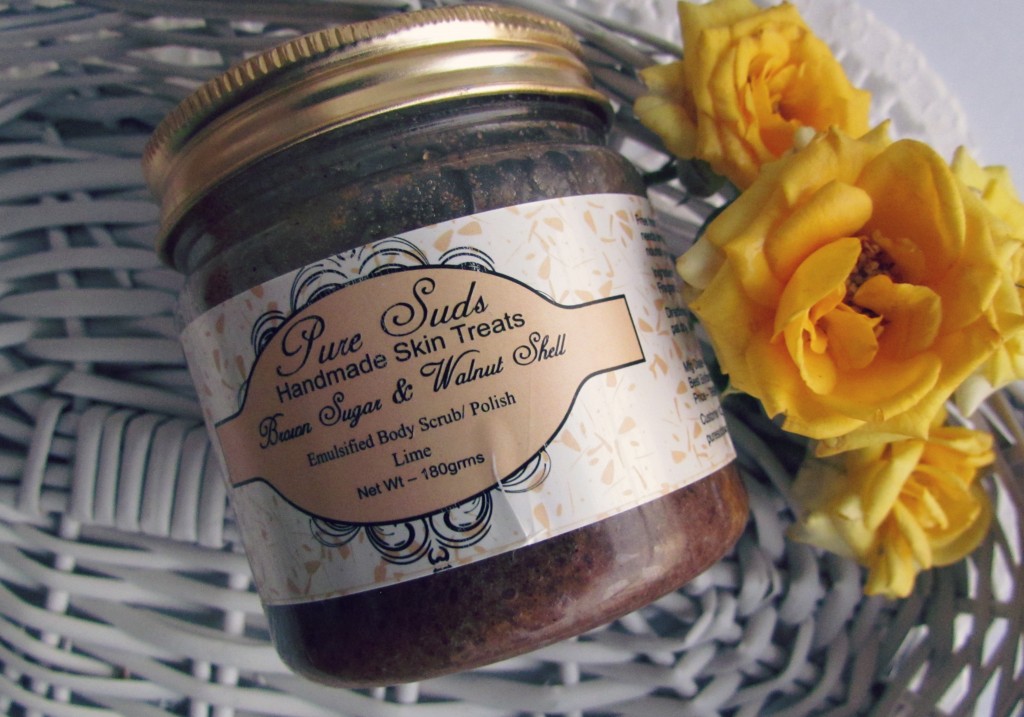 Emulsified Sugar Scrubs.. What, why and how Emulsified Sugar Scrubs? 
The answer is extremely softened skin, baby soft texture and silk like sheen and shine. Pure Suds introduces the Brown Sugar and Walnut Sugar Body Massage scrub.
This is a anhydrous scrub i.e.. contains no water. However, it does not leave your skin feeling oily as it contains an emulsifier in the oil phase which turns into a lotion once water hits the product on the skin which makes it a massage lotion, the reason why skin feels like silk.
How to use this wonderful product?
Take desired amount, scrub up all over the body or desired areas. Once scrub particles fall off, massage the oils with warm water in small quantities, this turn into lotion. Rinse off with warm water.
The brown sugar and walnut body scrub is stocked up in French vanilla, coconut, lime and strawberry. I decided to go for the lime one as its more summery and fresh.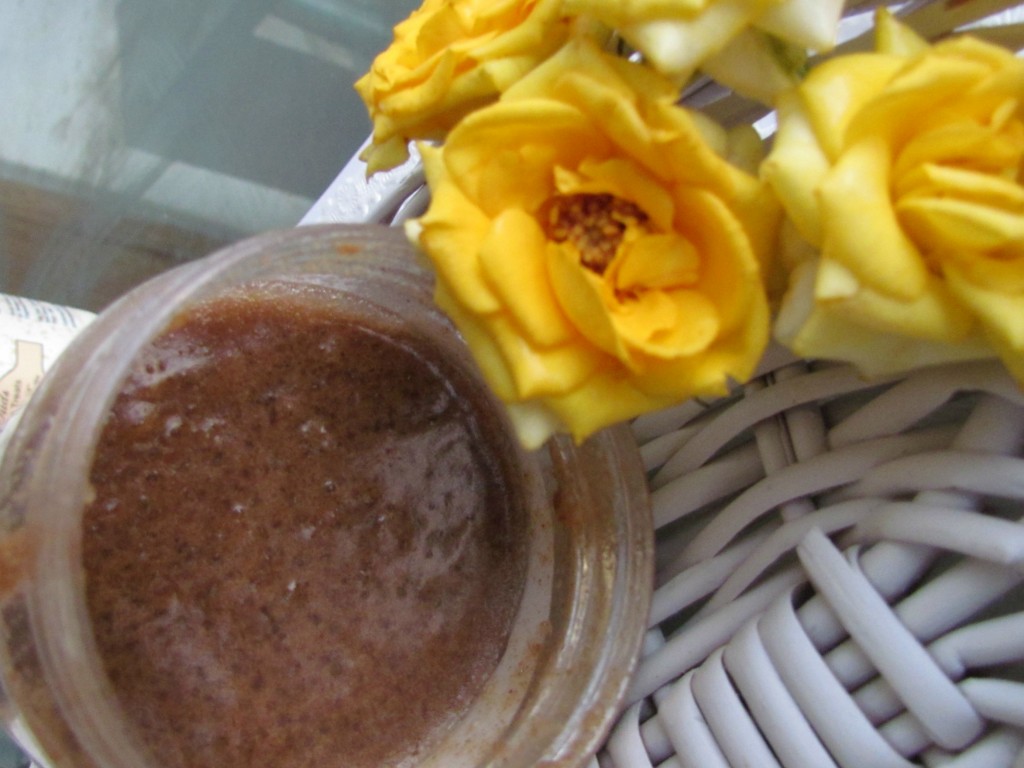 Again- Perfect scrub for summers – not at all harsh – I love the citrusy fragrance. Leaves skin fresh – More than me – My hubby uses this a lot. He loves this one.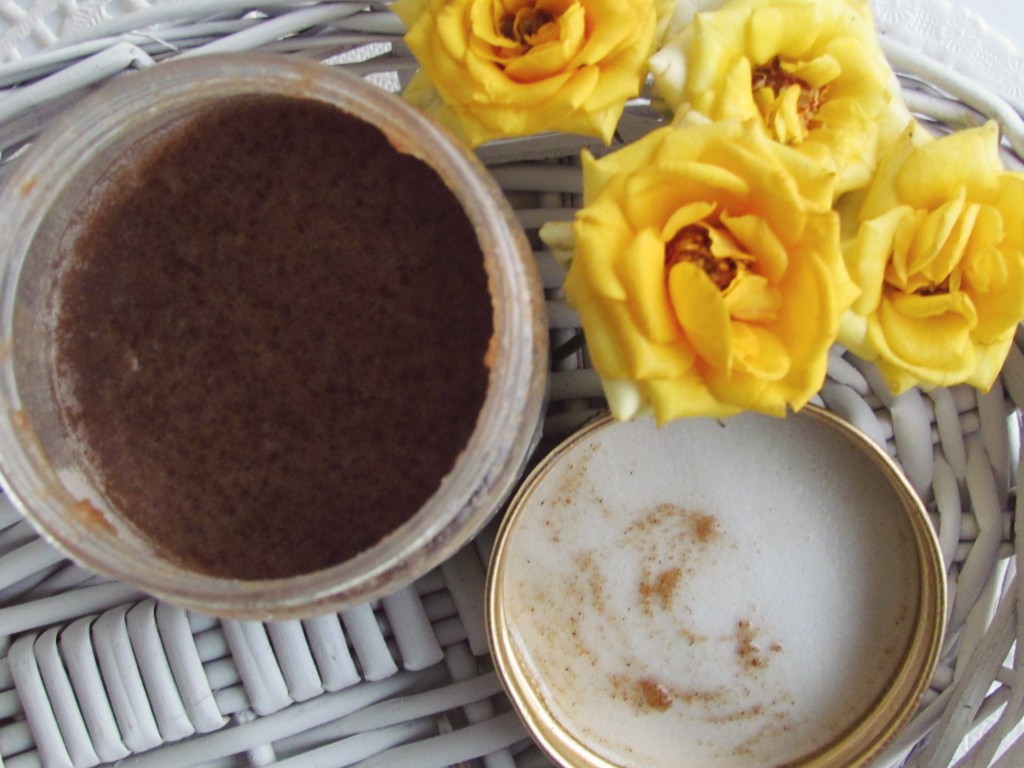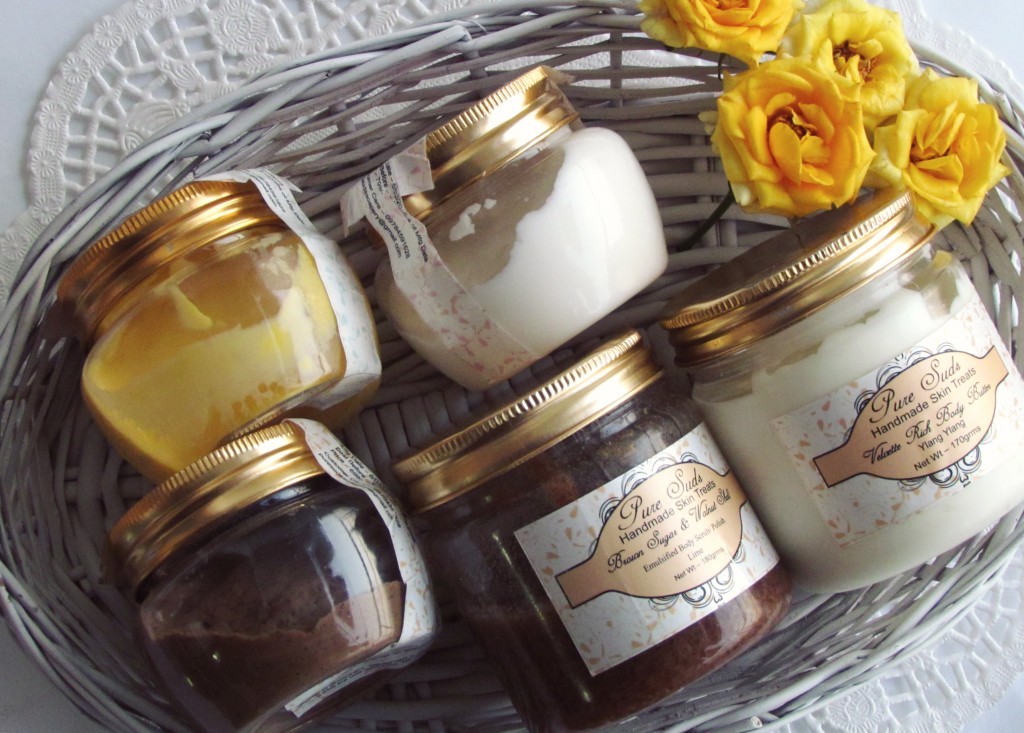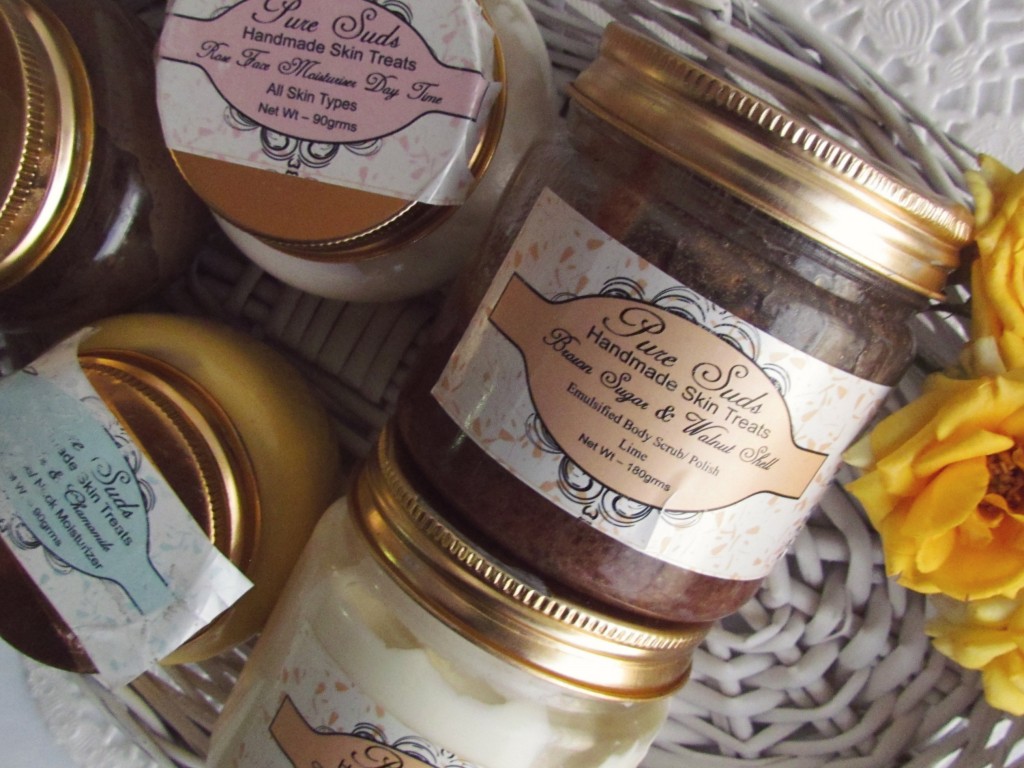 These contain essential oils and mild preservatives are added to these products
[A skin safe mild preservative is used in the products as there are some flower based hydrosols (natural thereupetic flower water) to keep away any nasty bacteria or mold ; Cetyl alcohol (a fatty acid used to thicken),Phenoxyethanol-mild preservative ]
Overall, I am super excited to try these products out along with my other organic products. This summer season is going to be super fun. I already do body wash – thrice these days!! Look forward for my take on these goodies – Will do detailed posts after finishing these products. Thanks a lot to Bhavana for sending me this wonderful freebies to try 🙂
Have you tried Pure Suds Products – Tell me your favorites
To Buy the products - Checkout their FACEBOOK PAGE
PR samples (The ones that are marked **) - Rest are purchased by me