Some months back I discovered this awesome 100 % organic brand in Facebook and I was send a bunch of products for review. Check my post about Juicy Chemistry here. Followed by that, I placed orders with them for some products along with 2 bees wax candles. You can dress up your dining table or living room or vanity with this beautiful smelling candle.  Perfect gift for your best friend or simply light it up to freshen your room.  This post is going to be the review of Juicy Chemistry beeswax candles – Peach, Rose Patchouli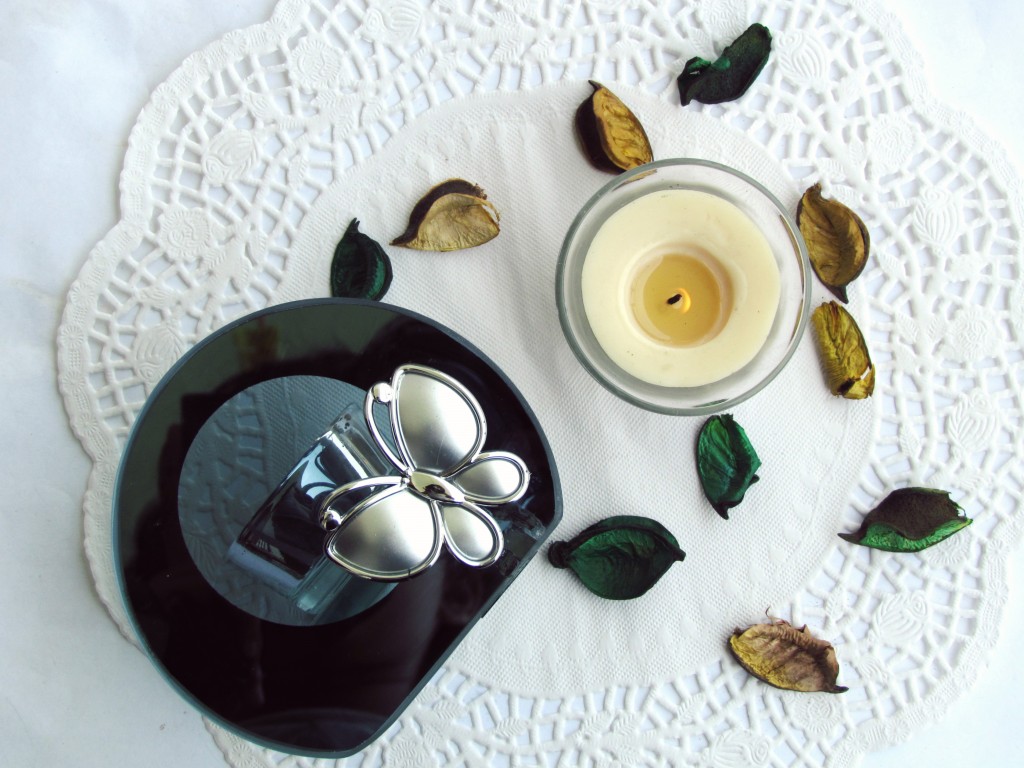 Beeswax candles do not emit any off-gases, as man-made wax often does. Both Rose & Peach beeswax  candle offers over 20 hours of illumination and a beautiful, subtle fragrance.
Peach Beeswax Candle: The fragrance oil used is peach oil.
Rose Patchouli Beeswax Candle : The fragrance oils used are Rose essential oil and Patchouli essential oil
These come in a beautiful glass candle holder which can be reused, this is just perfect! There are many variants available for purchase. Full catalog of products can be found here. Candles  are priced at 2o0 INR each. It just smells amazing! To get the most out of your candle, make sure you let the first burn give a memory to the candle, by letting it burn to the edge, and trim wick before each use thereafter. So that it won't just sit and burn on one area..I hope you got what I tried to say….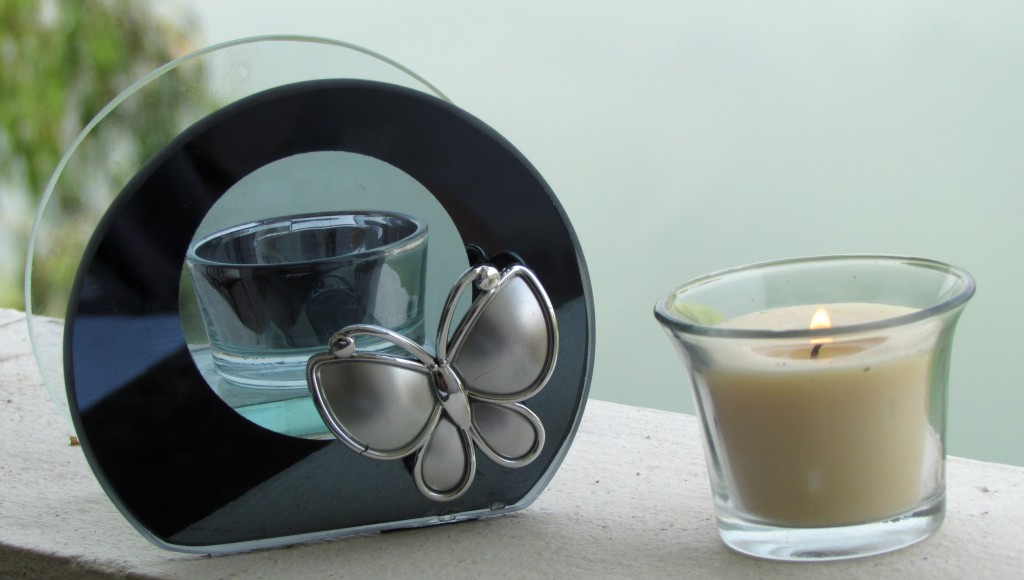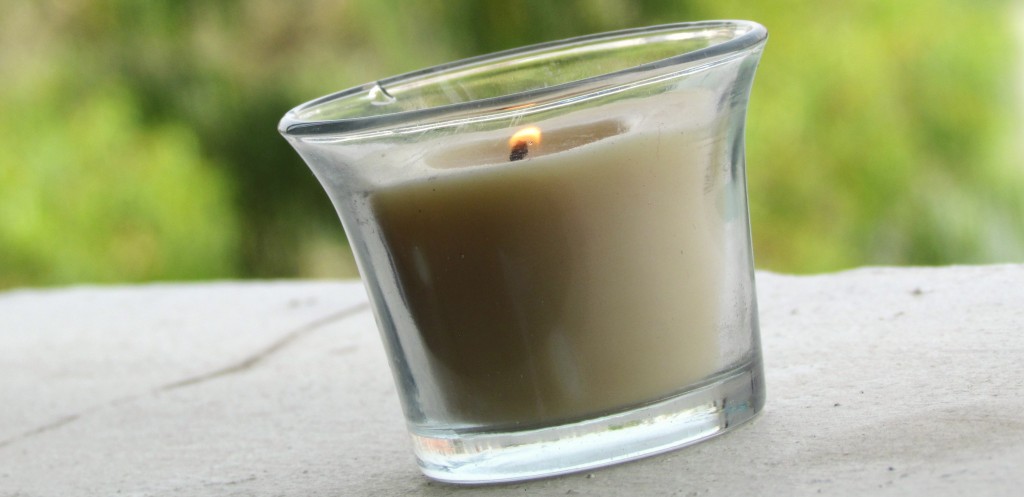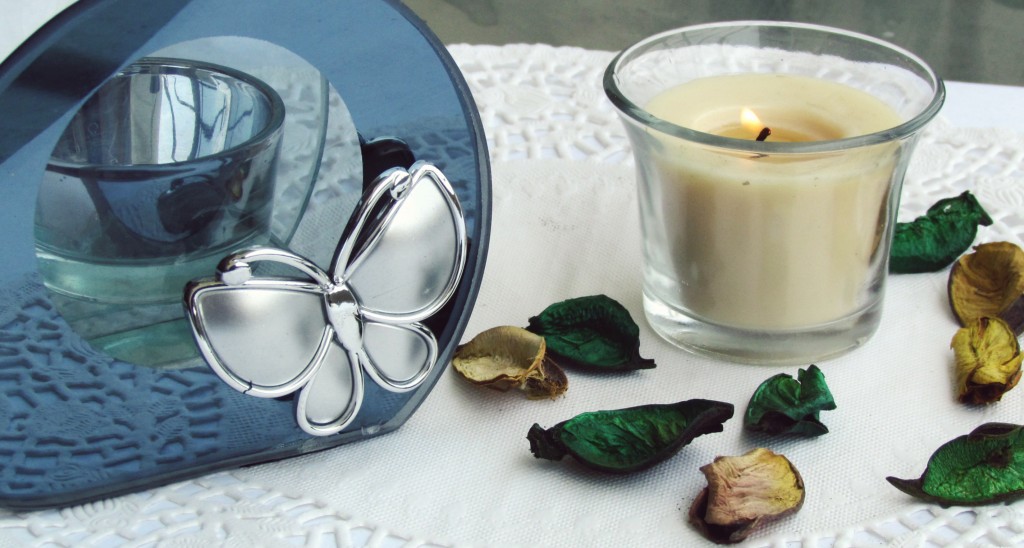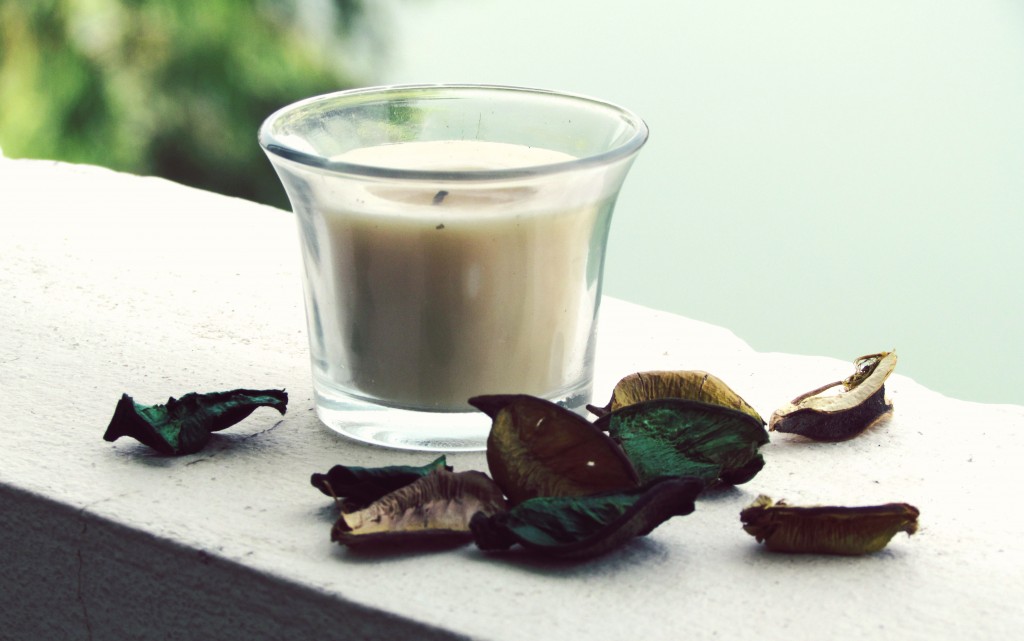 Overall, The best beeswax candles that be bought in India. Totally worth the money. Organic adds the magic! Smells amazing! Candle offers20-28 hours of illumination and a beautiful, subtle fragrance.Check it out girls, You will love this! If you are a Rose & Peach lover like me- These are must try products that won't burn your pockets!
**Peach Candle is a PR sample. My reviews are honest and unbiased as always
For ordering – Visit their Facebook page here. They ship globally with added shipping costs. You can see different range of their products – From scrubs-body butters-body cremes – lip butters – lip scrubs etc here in my post just in case you are wondering on what to order..